CapeCodFD.com
Special Feature

<![if !vml]>
<![endif]>


Photos by Britton W Crosby

[ CapeCodFD.com ] [ HOME ] [ SPECIAL FEATURES ] [ FIRE BOATS MAIN PAGE ]
<![if !vml]>

<![endif]>


New Page Added September 29, 2016 Updated October 30, 2016
WASHINGTON BOATS
Bellingham Kingston-North Kitsap Pasco Port Townsend-East Jefferson
Ridgefield-Clark County Seattle 1 Seattle 2 Seattle 3 Seattle 4 Seattle 5 Seattle 6
Tacoma 1 Tacoma 2 Tacoma 3 Vancouver West Pierce
TACOMA FIRE BOATS
1-"Commencement" 2-"Defiance" 3-"Destiny"
FIREBOAT "DESTINY"
Tacoma Fireboat
"Destiny"
The City of Tacoma, WA currently operates 3 fireboats.

MetalCraft Marine built the "Destiny" in 2012.
It is a Firestorm 30 capable of about 1,800 gpm.
The boat replaced the 1980's era Fireboat "Defiance"
"Destiny" was originally docked at Thea Foss Waterway with the "Commencement"
and was later assigned to the Point Defiance Park.
Photos Sept 2016
"Destiny" is shown at a training site in Sept. 2016
(not at its dock)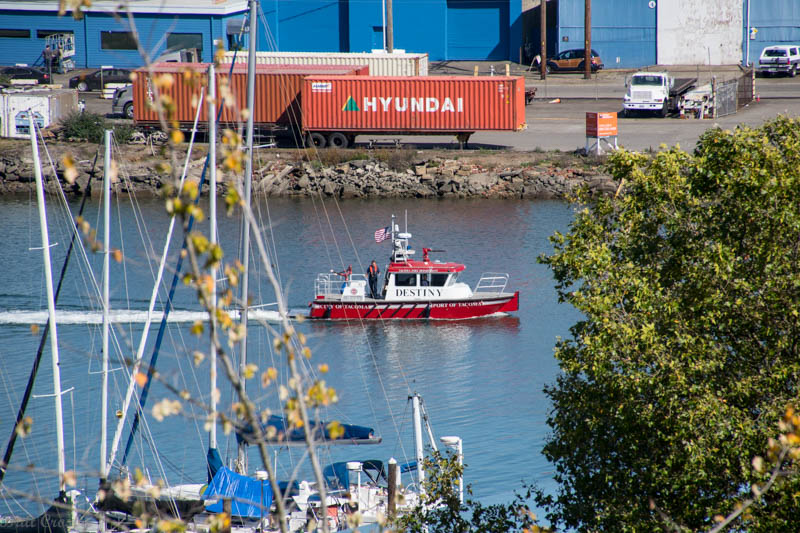 "Destiny" approaches the "Commencement" and "Defiance" at their dock.
Sept 2016
<![if !vml]>

<![endif]>
WASHINGTON BOATS
Bellingham Kingston-North Kitsap Pasco Port Townsend-East Jefferson
Ridgefield-Clark County Seattle 1 Seattle 2 Seattle 3 Seattle 4 Seattle 5 Seattle 6
Tacoma 1 Tacoma 2 Tacoma 3 Vancouver West Pierce

RETURN TO

FIREBOATS

FROM


Copyright
Britt Crosby
CapeCodFD.com