CapeCodFD.com
Special Feature

<![if !vml]>

<![endif]>


Photos by Britton W Crosby

[ CapeCodFD.com ] [ HOME ] [ SPECIAL FEATURES ] [ FIRE BOATS MAIN PAGE ]
<![if !vml]>
<![endif]>


New Page Added September 28, 2016 Updated October 30, 2016
WASHINGTON BOATS
Bellingham Kingston-North Kitsap Pasco Port Townsend-East Jefferson
Ridgefield-Clark County Seattle 1 Seattle 2 Seattle 3 Seattle 4 Seattle 5 Seattle 6
Tacoma 1 Tacoma 2 Tacoma 3 Vancouver West Pierce
SEATTLE FIRE BOATS
P1-Older Boats P2-Fireboat 1 P3-Fireboat 2
P4-FB Chief Seattle P5-FB Leschi P5-Other Boats
P2 - SEATTLE FIREBOAT 1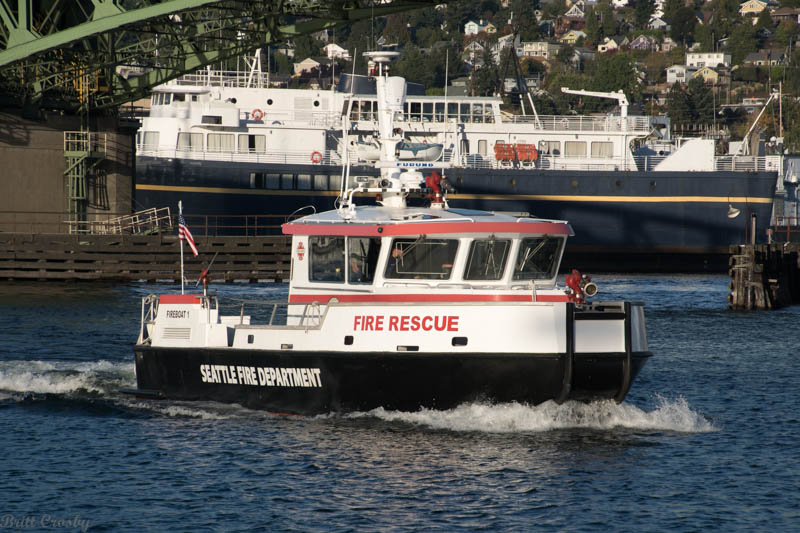 Seattle Fireboat 1
The City of Seattle, Washington built a "small boat" in 2006 to help serve the large and complex
area waterways around Seattle.
Fireboat 1 is a custom designed boat, built by MetalCraft Marine in 2006.
It is 50' LOA, with a pumping capacity around 6,000 gpm, and is considered
a fast boat with top speed of 30.5 knots. The boat meats CBRNE requirements.

It is stationed at Seattle Station 3 at the end of Dock 4 at the Fisherman's Terminal docks
on the Lake Washington Ship Canal / off W. Nickerson St, below the Ballard Bridge
along with larger and more senior fireboat "Chief Seattle"
A nearly identical Fireboat 2 was built and added to the fleet in 2014.
Photos Sept 2016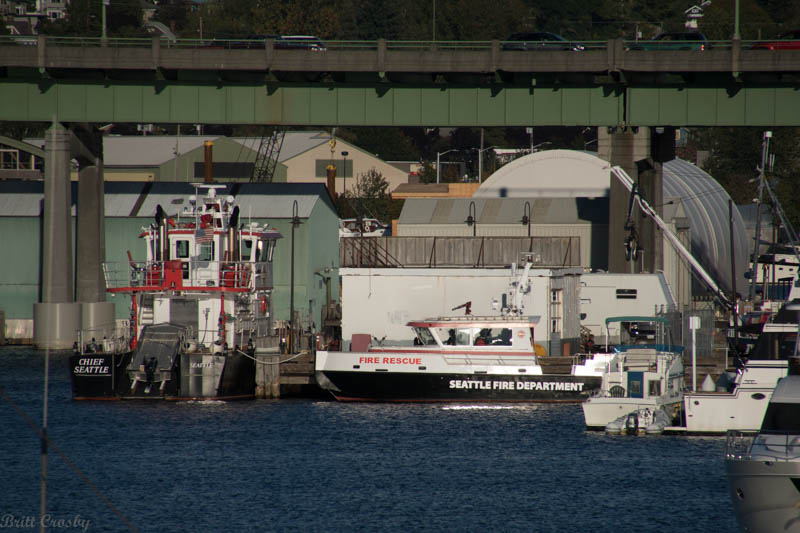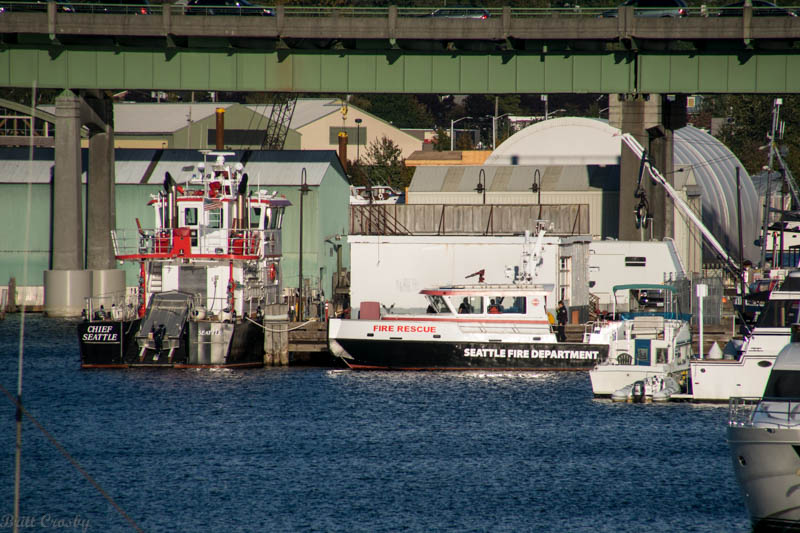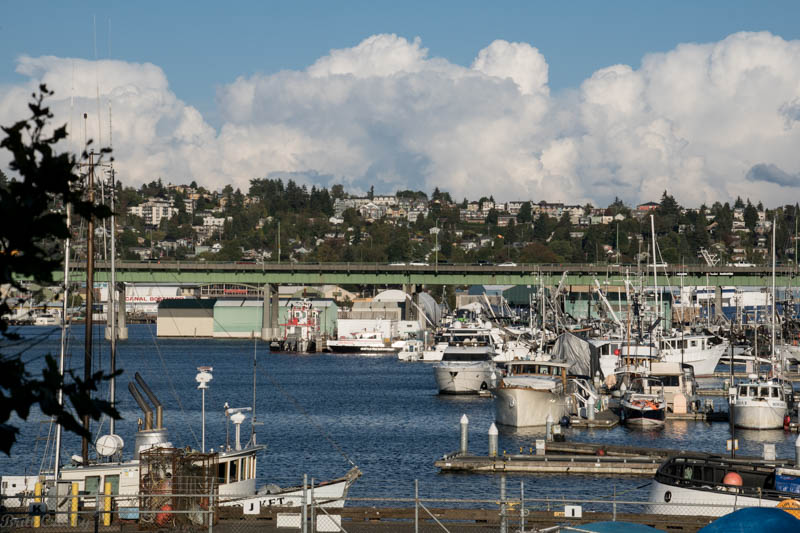 Fireboat 1 headed out for a boat overturned.
Sept 2016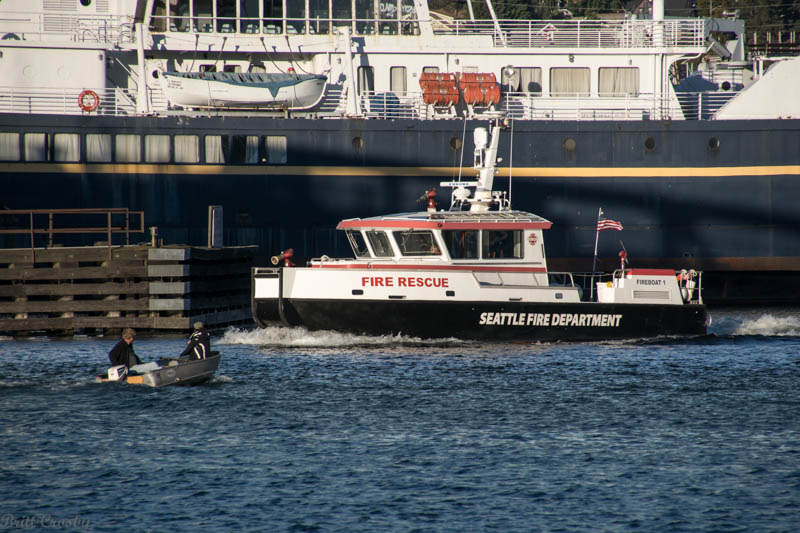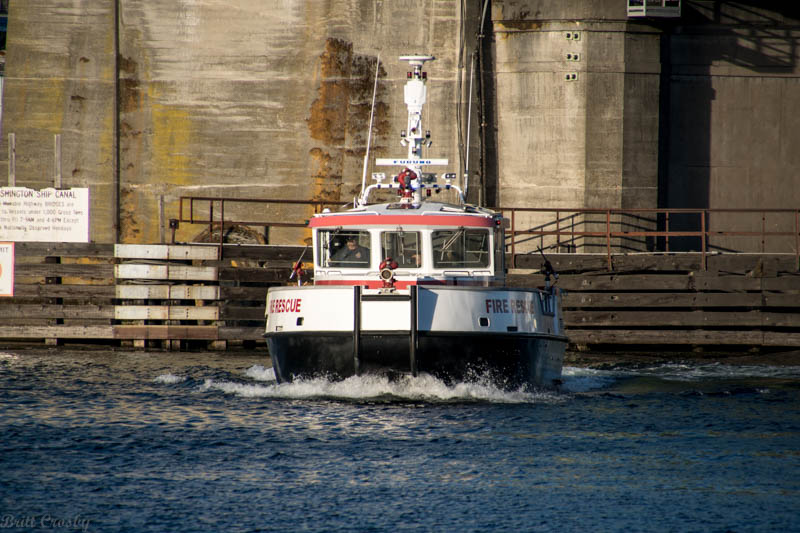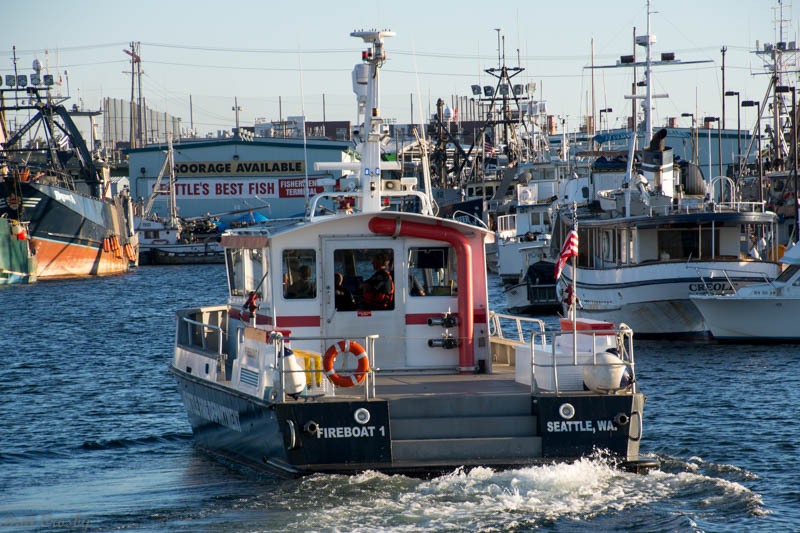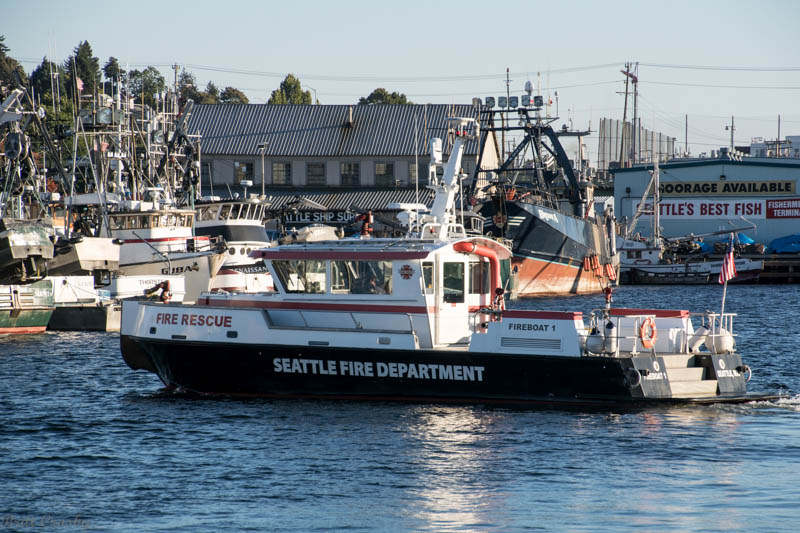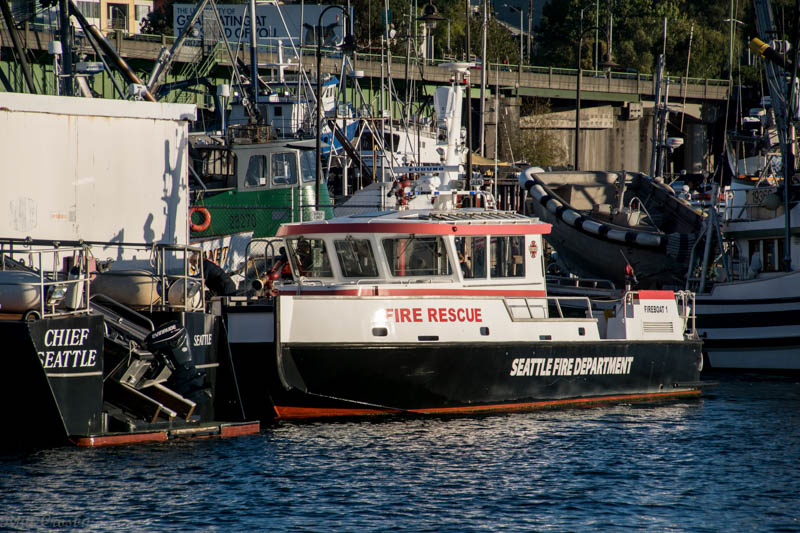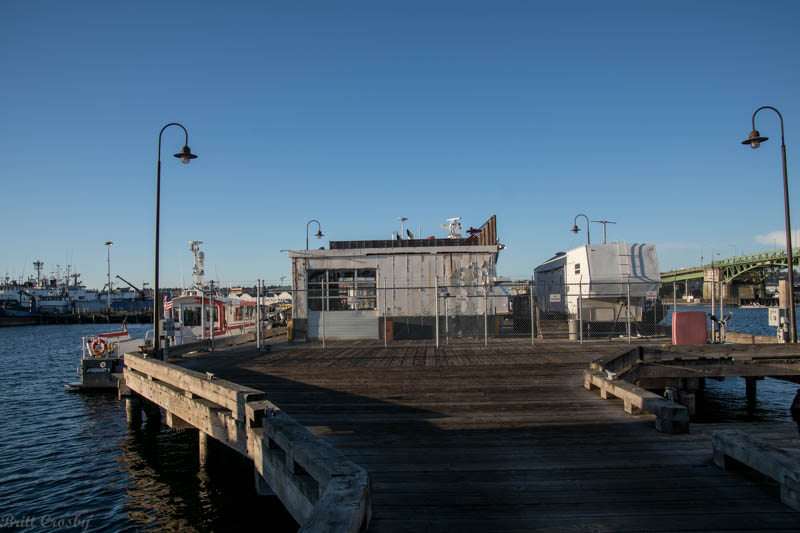 The end of Dock 4 is Seattle Fire Station 3
including Fireboat 1 and the Chief Seattle.
The station is not staffed until a call comes in
and a nearby engine company staffs the boat.
<![if !vml]>
<![endif]>
WASHINGTON BOATS
Bellingham Kingston-North Kitsap Pasco Port Townsend-East Jefferson
Ridgefield-Clark County Seattle 1 Seattle 2 Seattle 3 Seattle 4 Seattle 5 Seattle 6
Tacoma 1 Tacoma 2 Tacoma 3 Vancouver West Pierce
SEATTLE FIRE BOATS
P1-Older Boats P2-Fireboat 1 P3-Fireboat 2
P4-FB Chief Seattle P5-FB Leschi P5-Other Boats

RETURN TO

FIREBOATS

FROM


Copyright
Britt Crosby
CapeCodFD.com