CapeCodFD.com
Special Feature

<![if !vml]>
<![endif]>


Photos by Britton W Crosby

[ CapeCodFD.com ] [ HOME ] [ SPECIAL FEATURES ] [ FIRE BOATS MAIN PAGE ]
<![if !vml]>
<![endif]>


New Page Added September 28, 2016 Updated October 30, 2016
WASHINGTON BOATS
Bellingham Kingston-North Kitsap Pasco Port Townsend-East Jefferson
Ridgefield-Clark County Seattle 1 Seattle 2 Seattle 3 Seattle 4 Seattle 5 Seattle 6
Tacoma 1 Tacoma 2 Tacoma 3 Vancouver West Pierce
SEATTLE FIRE BOATS
P1-Older Boats P2-Fireboat 1 P3-Fireboat 2
P4-FB Chief Seattle P5-FB Leschi P5-Other Boats
SEATTLE FIREBOAT "LESCHI"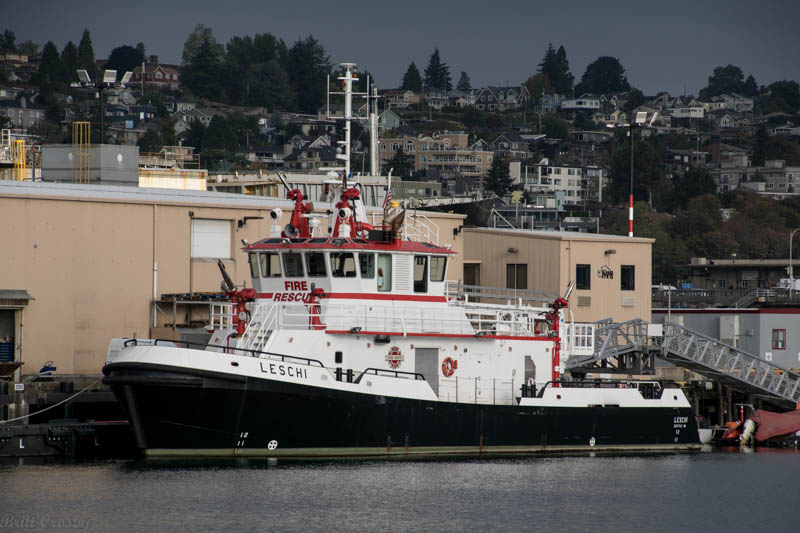 Seattle Fireboat
"Leschi"
The Seattle Fire Department's largest, most powerful fireboat is named "Leschi."
The 108' vessel was built in 2007 by Dakota Creek Industries in Anacortes, WA.
It features a 55' crane - telescoping ladder, CBRNE technology, and is capable
of 14 knots. The pumps can discharge 22,000 gpm thru a variety of nozzles.
108' LOA - 26' 4" Beam - 10' draft
The "Leschi" is normally assigned to Station 5 on Alaskan Way.
It is shown in these photos at Pier 90 while Station 5 area is being
rebuilt and improved.
Chief Leschi was a native American chief of the Nisqually tribe.
Sept 2016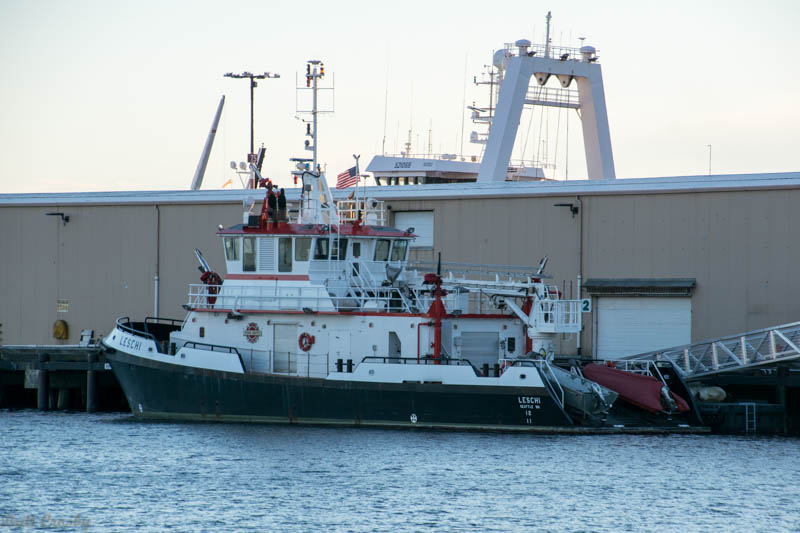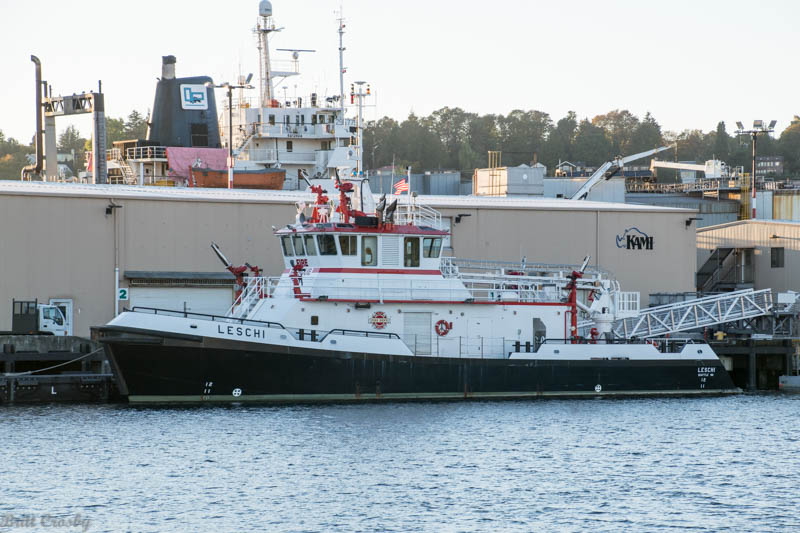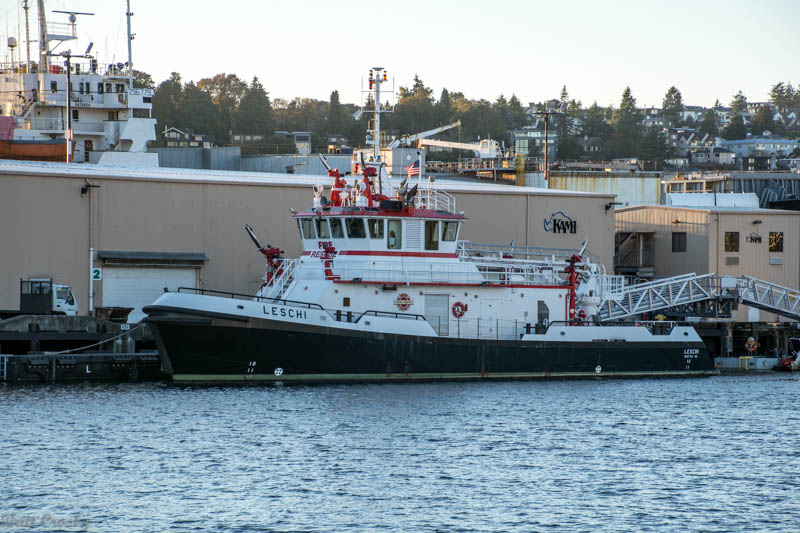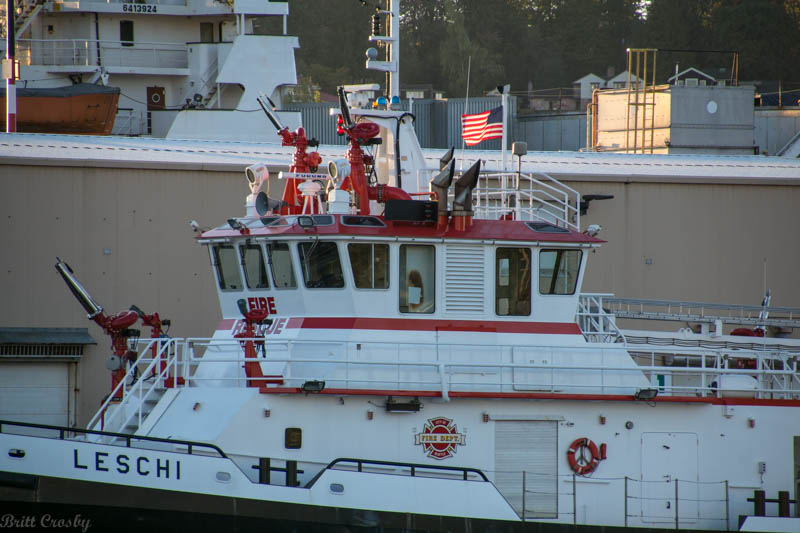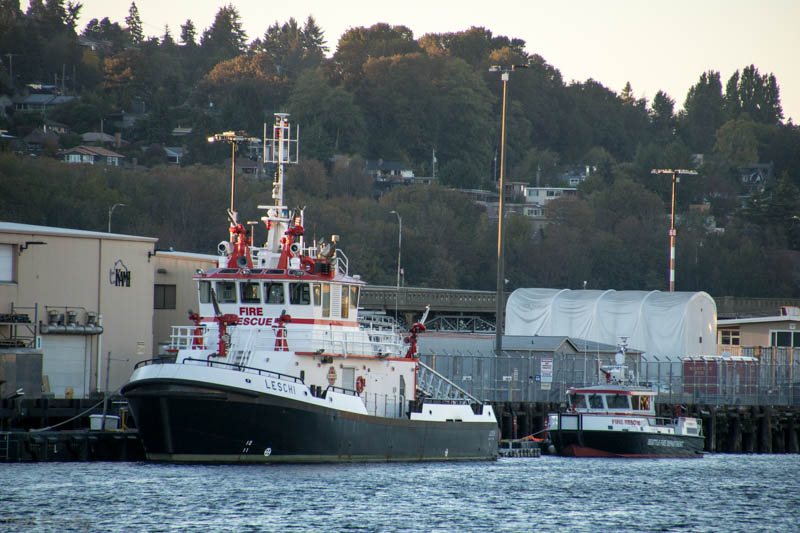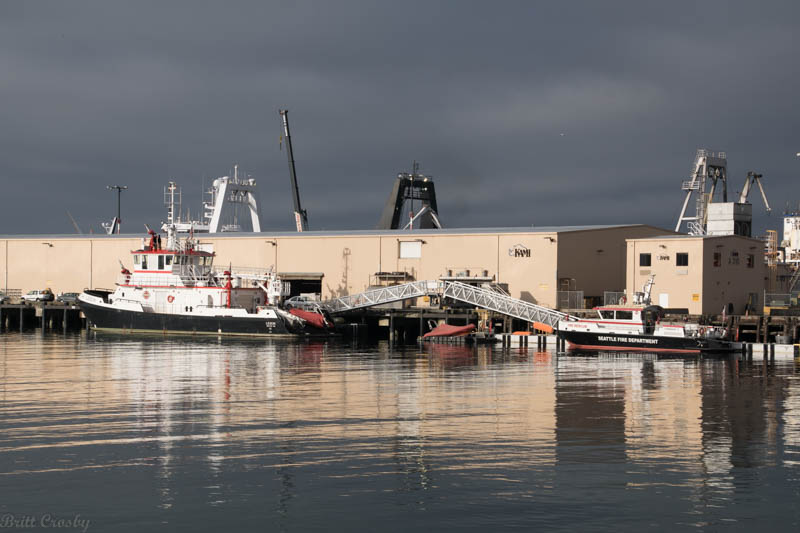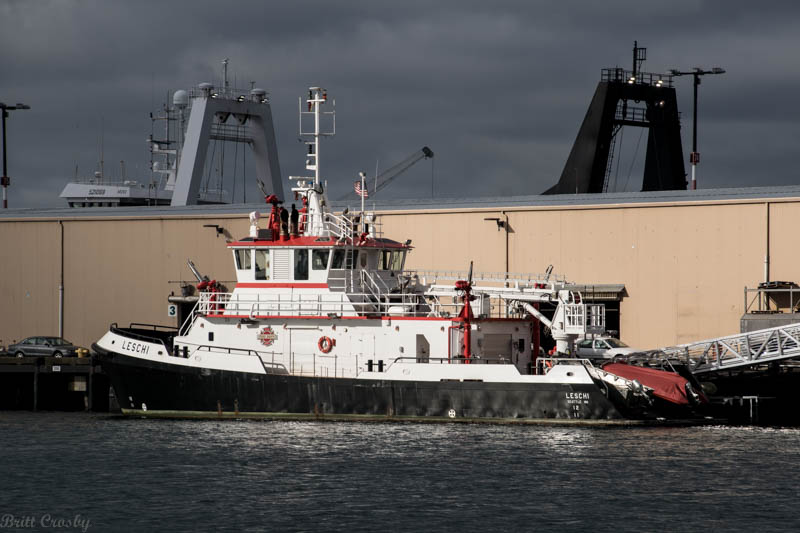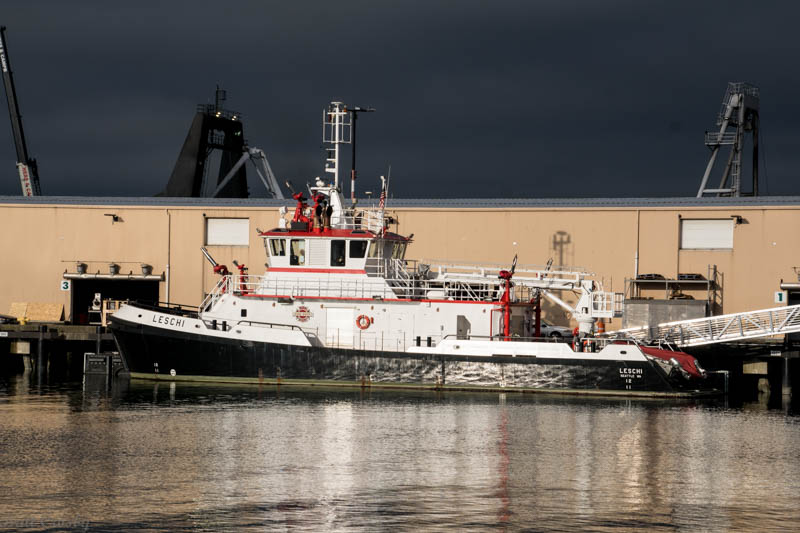 STORY ABOUT LESCHI
Professional Mariner.com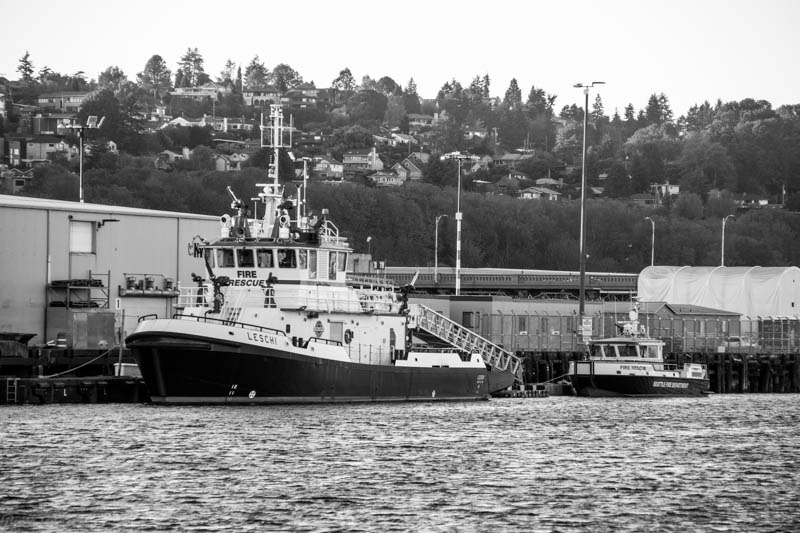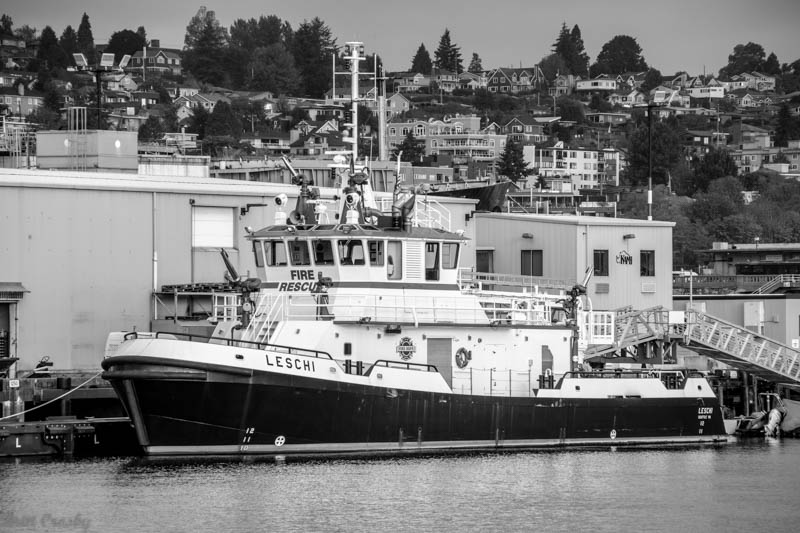 <![if !vml]>
<![endif]>
WASHINGTON BOATS
Bellingham Kingston-North Kitsap Pasco Port Townsend-East Jefferson
Ridgefield-Clark County Seattle 1 Seattle 2 Seattle 3 Seattle 4 Seattle 5 Seattle 6
Tacoma 1 Tacoma 2 Tacoma 3 Vancouver West Pierce
SEATTLE FIRE BOATS
P1-Older Boats P2-Fireboat 1 P3-Fireboat 2
P4-FB Chief Seattle P5-FB Leschi P5-Other Boats

RETURN TO

FIREBOATS

FROM


Copyright
Britt Crosby
CapeCodFD.com