CapeCodFD.com
Special Feature

<![if !vml]>
<![endif]>


Photos by Britton W Crosby

[ CapeCodFD.com ] [ HOME ] [ SPECIAL FEATURES ] [ FIRE BOATS MAIN PAGE ]
<![if !vml]>
<![endif]>


New Page Added September 29, 2016 Updated October 30, 2016
WASHINGTON BOATS
Bellingham Kingston-North Kitsap Pasco Port Townsend-East Jefferson
Ridgefield-Clark County Seattle 1 Seattle 2 Seattle 3 Seattle 4 Seattle 5 Seattle 6
Tacoma 1 Tacoma 2 Tacoma 3 Vancouver West Pierce
TACOMA FIRE BOATS
1-"Commencement" 2-"Defiance" 3-"Destiny"
FIREBOAT "COMMENCEMENT"
Tacoma Fireboat
"Commencement"
The City of Tacoma, WA currently operates 3 fireboats.
The Commencement, Defiance, and Destiny.

The oldest, most powerful is the Fireboat "Commencement" which is a unique vessel,
one of two designed and built for Tacoma in the early 1980s by Vosper Hovermarine,
of Southhampton, UK. The second identical vessel was named "Defiance." They operated
with the assistance of diesel engines which not only provided propulsion, but also
some lift with the idea of increasing speed and maneuverability with limited staffing.

The two vessels pumping capacity was rated at about 6,000 gpm each that replaced
that of the 54 year old Fireboat 1 (built 1929) at the time which pumped 12,000 gpm.
Both were originally painted the lime yellow color of the 1980s.
The Commencement is the only remaining and was rehabbed in 2005.
and repainted red. The original Defiance was retired after 30 years
of service and replaced by a new Defiance in 2015.
The boats are stationed in the Thea Foss Waterway just north of the 11th Street Murray Morgan Bridge
at what was once Station 18. Presently staffed by a crew from Station 6 just up the street.

A third boat, the "Destiny", was built in 2012 and is now stationed
at a dock at Point Defiance Park.

The Fireboat Commencement along with the newer Fireboat Defiance.
Located at the dock below the 11th Street bridge.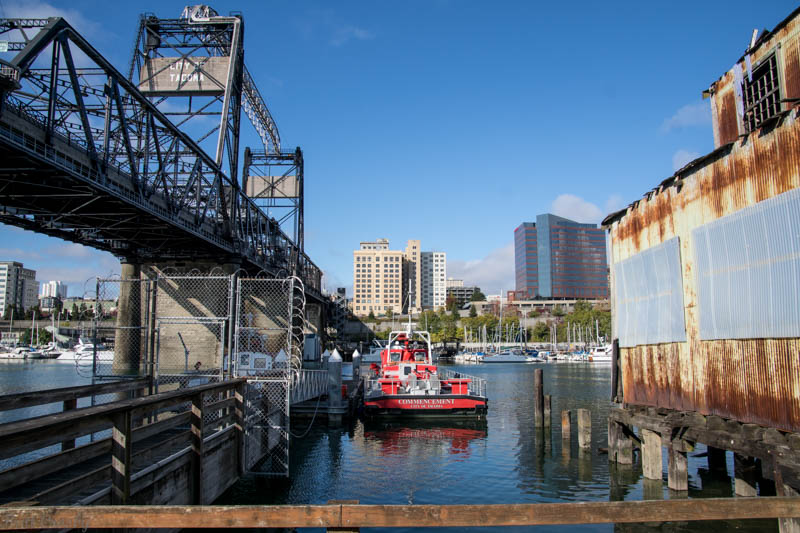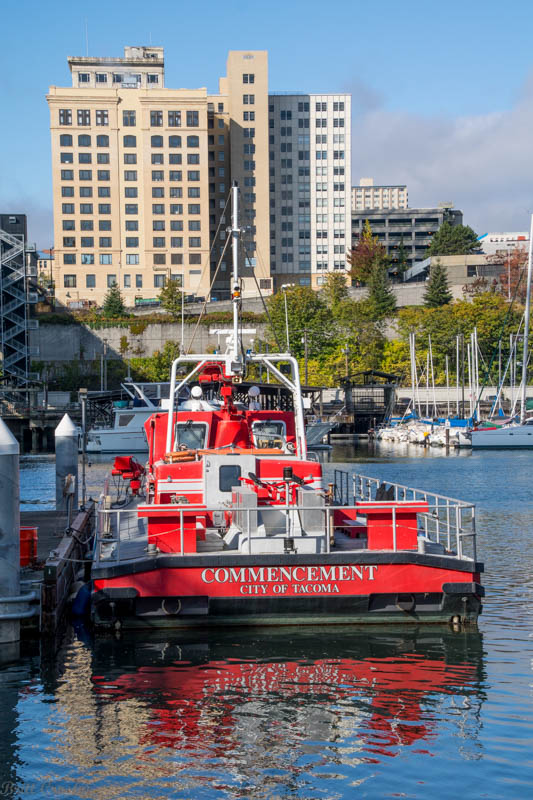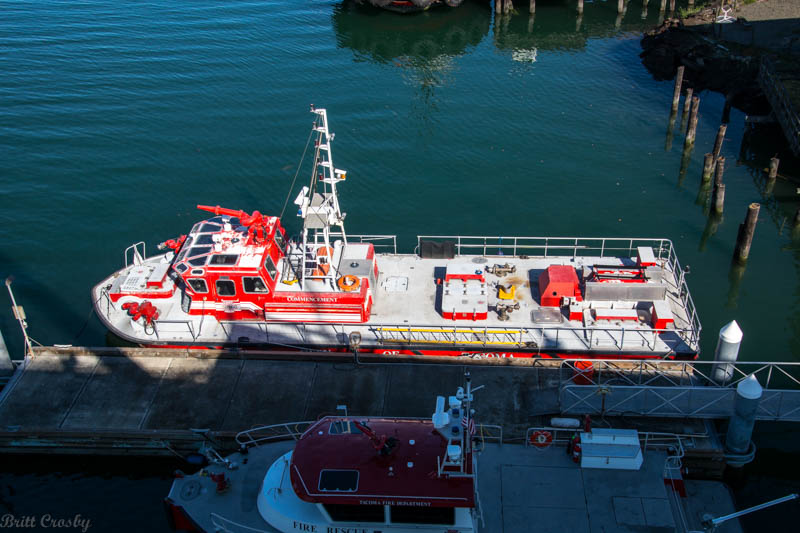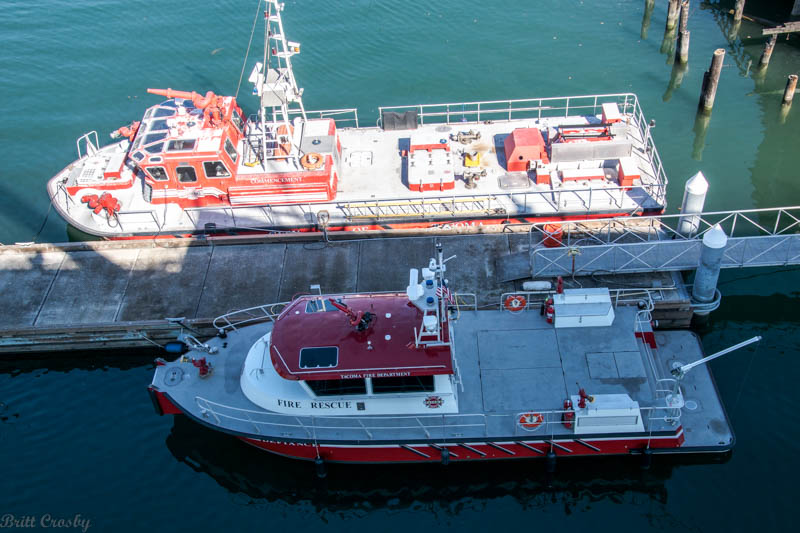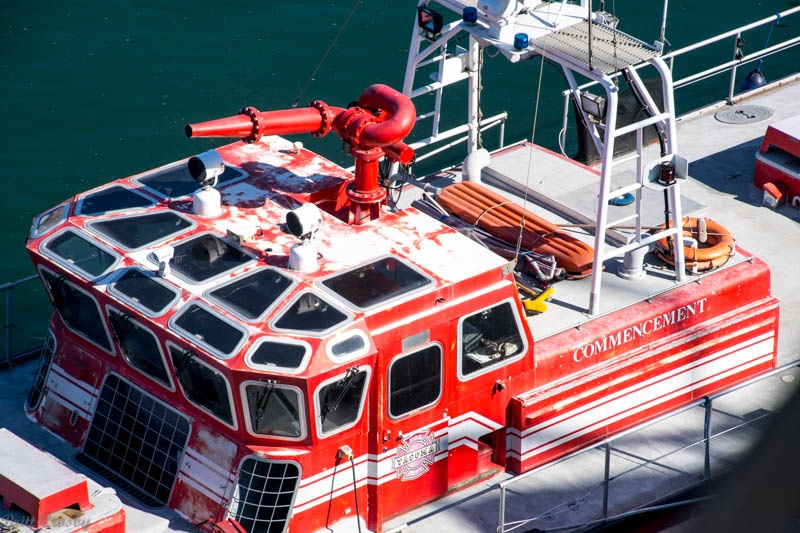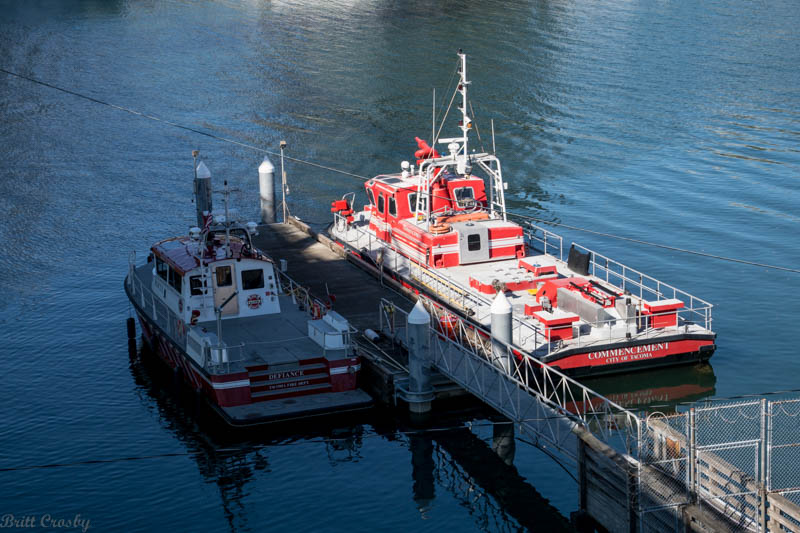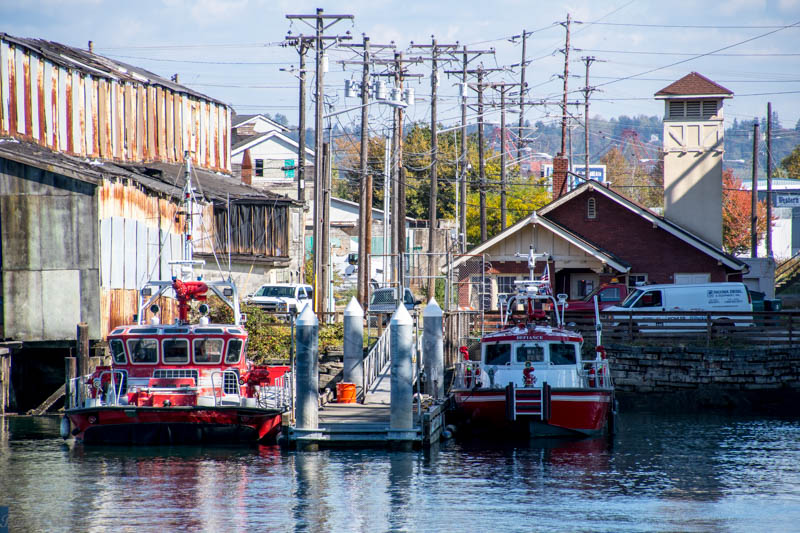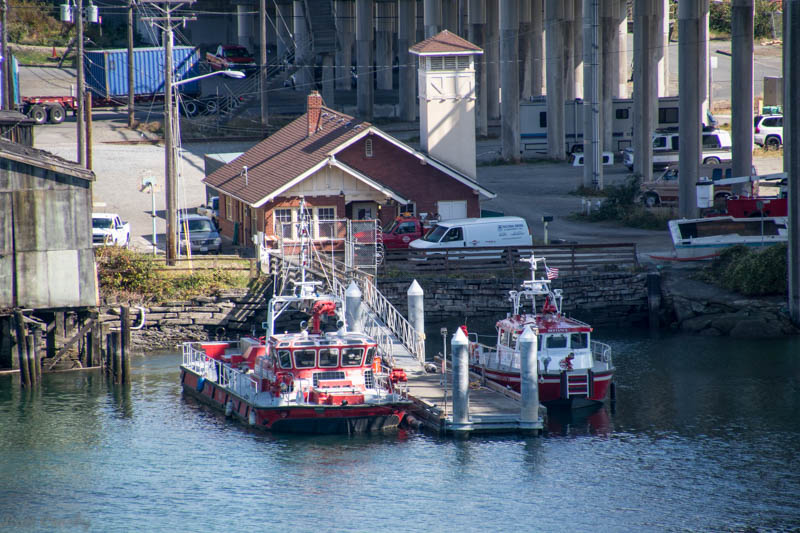 <![if !vml]>

<![endif]>
WASHINGTON BOATS
Bellingham Kingston-North Kitsap Pasco Port Townsend-East Jefferson
Ridgefield-Clark County Seattle 1 Seattle 2 Seattle 3 Seattle 4 Seattle 5 Seattle 6
Tacoma 1 Tacoma 2 Tacoma 3 Vancouver West Pierce

RETURN TO

FIREBOATS

FROM


Copyright
Britt Crosby
CapeCodFD.com