CapeCodFD.com
Special Feature

<![if !vml]>
<![endif]>


Photos by Britton W Crosby

[ CapeCodFD.com ] [ HOME ] [ SPECIAL FEATURES ] [ FIRE BOATS MAIN PAGE ]
<![if !vml]>
<![endif]>


New Page Added October 30, 2016 Updated October 30, 2016
WASHINGTON BOATS
Bellingham Kingston-North Kitsap Pasco Port Townsend-East Jefferson
Ridgefield-Clark County Seattle 1 Seattle 2 Seattle 3 Seattle 4 Seattle 5 Seattle 6
Tacoma 1 Tacoma 2 Tacoma 3 Vancouver West Pierce

BELLINGHAM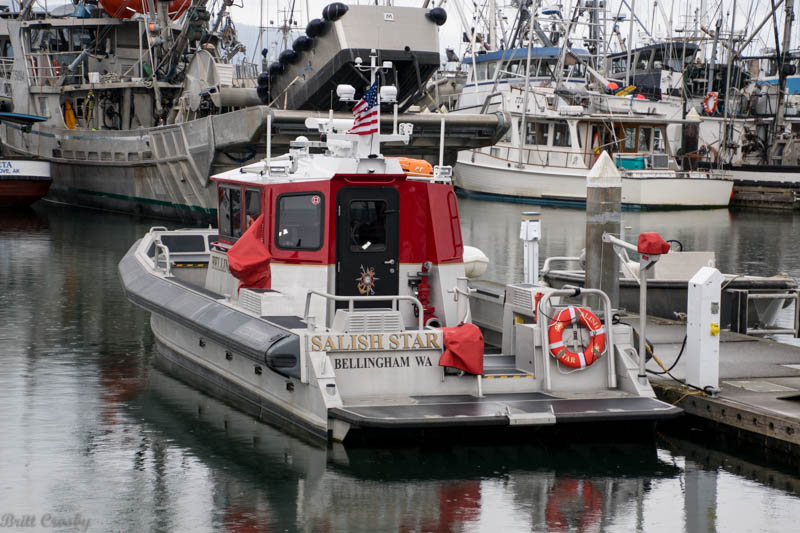 "Salish Star"
The Bellingham, Washington Fire Department operates a
2015 Moose Boats M2-38 Fireboat capable of about 3,000 gpm.

KINGSTON - NORTH KITSAP
"Marine 81"
North Kitsap Fire Rescue in Kitsap County, Washington
took delivery of this North River Boats 38' Fireboat in April 2016.
It pumps approximately 1,500 gpm.
It is docked in Kingston, WA.

PASCO
"Pasco Fireboat"
The Tri-City region of southeast Washington where the Columbia River,
Snake River, and Yakima Rivers meet is protected by this 2016 Rogue jet driven
fire rescue boat operated by the Pasco Fire Department.

PORT TOWNSEND - EAST JEFFERSON
"Guardian" "Marine 1-6"
The East Jefferson Fire Rescue took delivery of this Lee Shores fireboat in 2014.
The 33' LOA vessel is capable of in excess of 1,250 gpm.
It is docked in Port Townsend, WA.

RIDGEFIELD - CLARK COUNTY
"Fireboat 24"
Clark County, Washington operates this 2014 North River fireboat from a boathouse
on the Lake River off the Columbia River in Ridgefield, WA.
It is equipped with twin Yamaha 300 HPs and a 1,250 gpm pump.
"River Rescue Boat 24"
Clark County, Washington also operates this aluminum river rescue boat.
It is housed with Fireboat 24.


SEATTLE
"Alki"
Now retired, the 1927 Fireboat Alki served the Seattle waterfront until 2013.
It was 123' in length, with a 26' beam, and 10' 8" draft.
It could pump in excess of 12,000 gpm from an assortment of monitors.
The vessel was built by Pacific Coast Engineering in Oakland, CA.
"Fireboat 1"
The City of Seattle Fire Department's Fireboat 1 operates out of the Fisherman's Terminal.
The 2006 MetalCraft 50' boat is rated at 6,000 gpm.
"Fireboat 2"
Seattle's Fireboat 2 was built by MetalCraft in 2014.
The MetalCraft Firestorm 50 is capable of 7,250 gpm.
It was based on the design of Fireboat 1.
"Chief Seattle"
The "Chief Seattle" was built for Seattle in 1983.
The 97' long vessel was completely retrofitted in 2013.
It is capable of 10,000 gpm.
"Leschi"
The largest of Seattle's current fireboat fleet is the 2007 108' long "Leschi."
The vessel is capable of 22,000 gpm.
"Rescue Boat"
The City of Seattle also utilizes this Safeboat as a rescue boat.

TACOMA
"Commencement"
The City of Tacoma, WA built two unique fireboats in the early 1980s.
The boat combines hovercraft technology with ordinary marine technology
to produce a fireboat with 6,000 gpm capability.
It is now part of the 3 boat Tacoma fleet.
"Defiance"
The newest of Tacoma's three boats is the 2015 MetalCraft Firestorm 50.

"Destiny"
The "Destiny" is a MetalCraft Firestorm 30 built in 2012.
The boat is capable of 1,800 gpm.

VANCOUVER
"Discovery"
Vancouver, WA is located on the Columbia River across from Portland, Oregon.
Munson Boats built their 46' landing craft style fireboat in 2014.
It has a 2,500 gpm pump.

WEST PIERCE
"Endeavor"
The West Pierce Fireboat is a 2013 Moose Boats M2-37 catamaran hull boat
capable of 2,200 gpm.

<![if !vml]>
<![endif]>
WASHINGTON BOATS
Bellingham Kingston-North Kitsap Pasco Port Townsend-East Jefferson
Ridgefield-Clark County Seattle 1 Seattle 2 Seattle 3 Seattle 4 Seattle 5 Seattle 6
Tacoma 1 Tacoma 2 Tacoma 3 Vancouver West Pierce
RETURN TO

FIREBOATS

FROM


Copyright
Britt Crosby
CapeCodFD.com