CapeCodFD.com
Special Feature

<![if !vml]>
<![endif]>


Photos by Britton W Crosby



| FIREBOATS || BALTIMORE | BOSTON\ CAPE COD | CHICAGO | CLEVELAND\ CONNECTICUT| DAYTONA BEACH |
| HALIFAX & P.E.I. | HYANNIS | HAWAII | JACKSONVILLE | LOS ANGELES \ LONG BEACH | MASSPORT LOGAN |
| NASHVILLE | NEWARK | NEW BEDFORD | NEW YORK CITY | PHILADELPHIA | PORTLAND | PORTSMOUTH |
| PROVIDENCE | SAN FRANCISCO | SEATTLE | WASHINGTON DC | WILMINGTON | MORE FIREBOATS |



[ HOME ] [ SPECIAL FEATURES ]
<![if !vml]>
<![endif]>
Updated August 27, 2009 - Updated August 9, 2011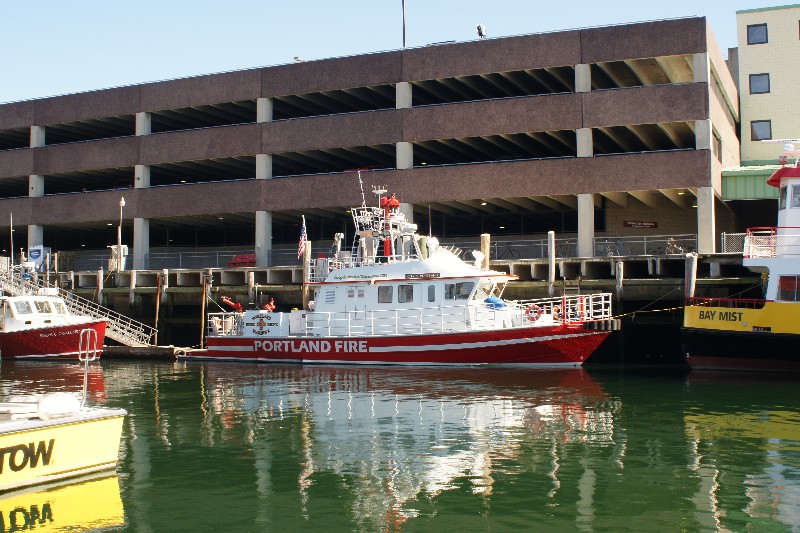 Portland Fireboat - Marine 1
"City of Portland IV"
Portland, Maine
Built in Nova Scotia in 2009
Delivered in Summer 2009
65' LOA and pumping capacity of 3,500 gpm
Two bow turrets, two stern turrets, one massive center turret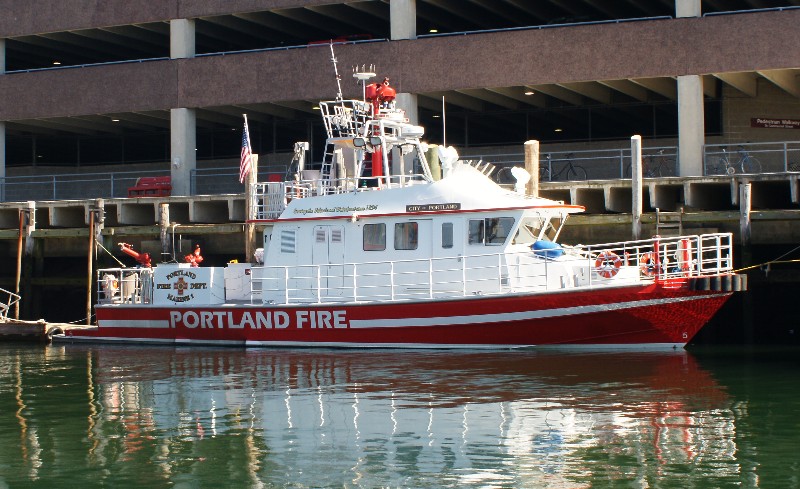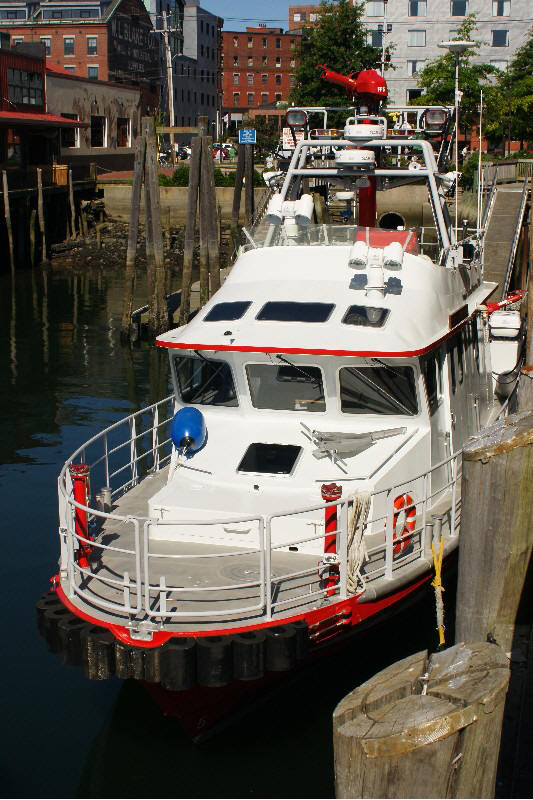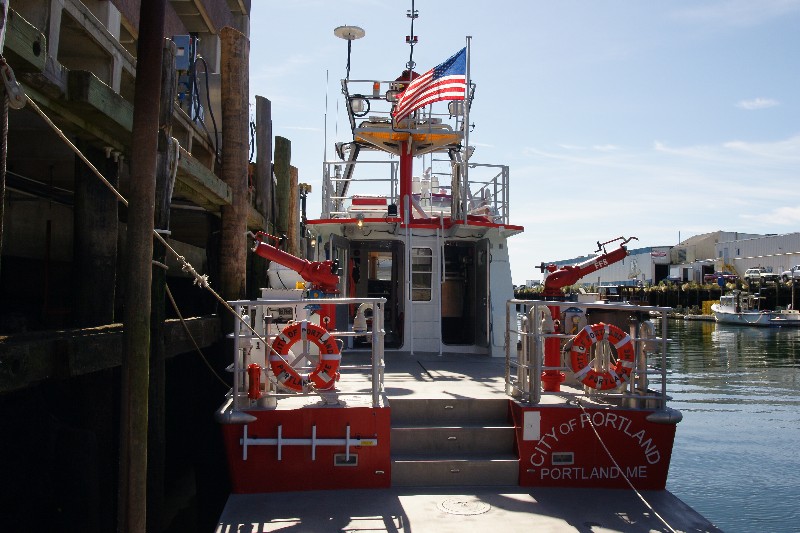 Dive platform and access to the boat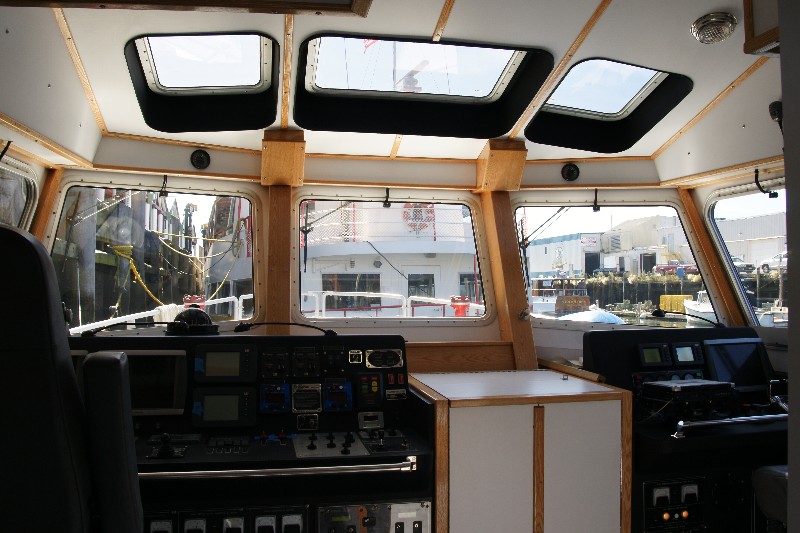 Pilot house

The helm of the fire boat including the pump control panel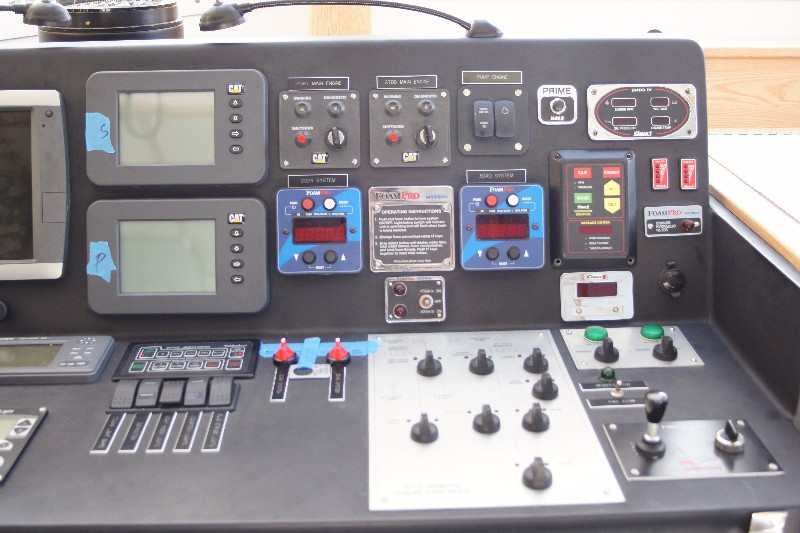 The pump controls are all electronic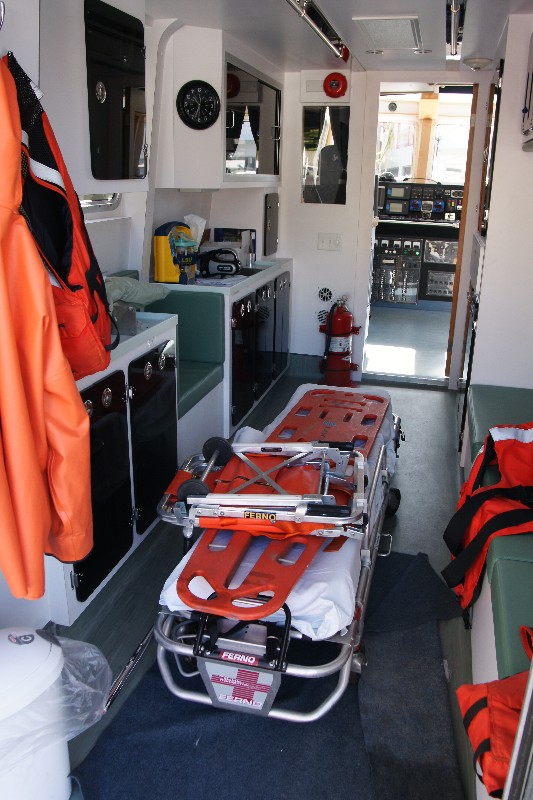 The boat is equipped with an "ambulance" bay which is setup
similarly to Portland's ambulances. The fire boat will respond to
medical emergencies on several of Portland's harbor islands.

Large 10" pipe feeding the remote controlled monitor


Portland, Maine Fireboats
"City of Portland, Engine Company 7" and "Joseph C. Cavallaro, Jr."
at the city birth.
RELATED SITES
PORTLAND FIRE DEPARTMENT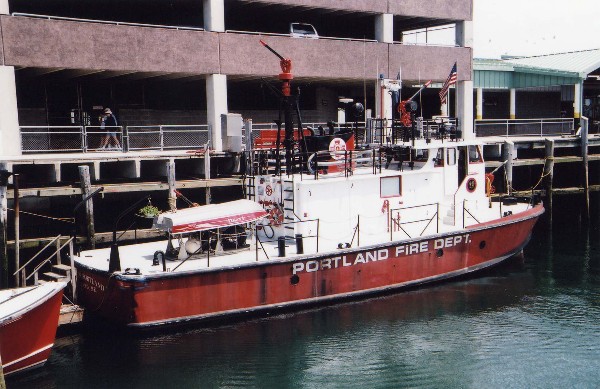 Portland Fireboat - Engine 7
"City of Portland"
The "City of Portland" was built in 1959. The boat, also designated as Engine 7,
has a steel hull, is 65' in length, and has a pumping capacity of 7,000 gpm.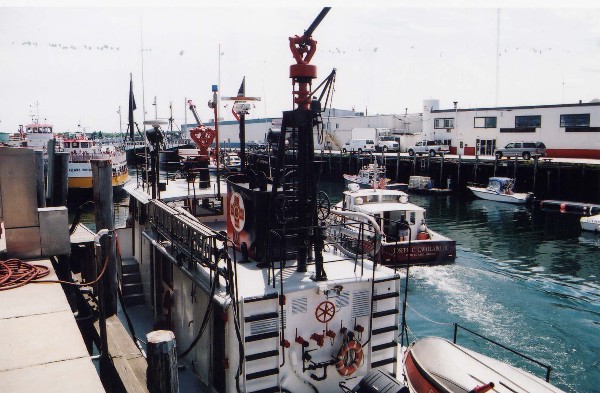 The "Cavallaro" heads out into the harbor on a medical call.
The "City of Portland" in the foreground.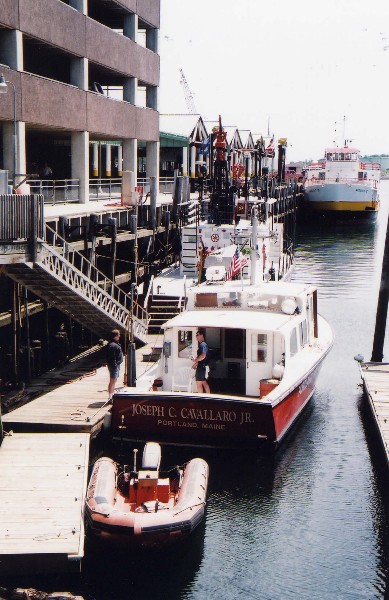 Portland's Marine units.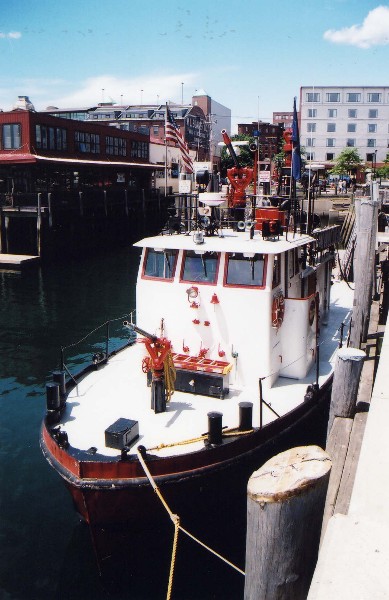 The "City of Portland" Engine 7 on the waterfront.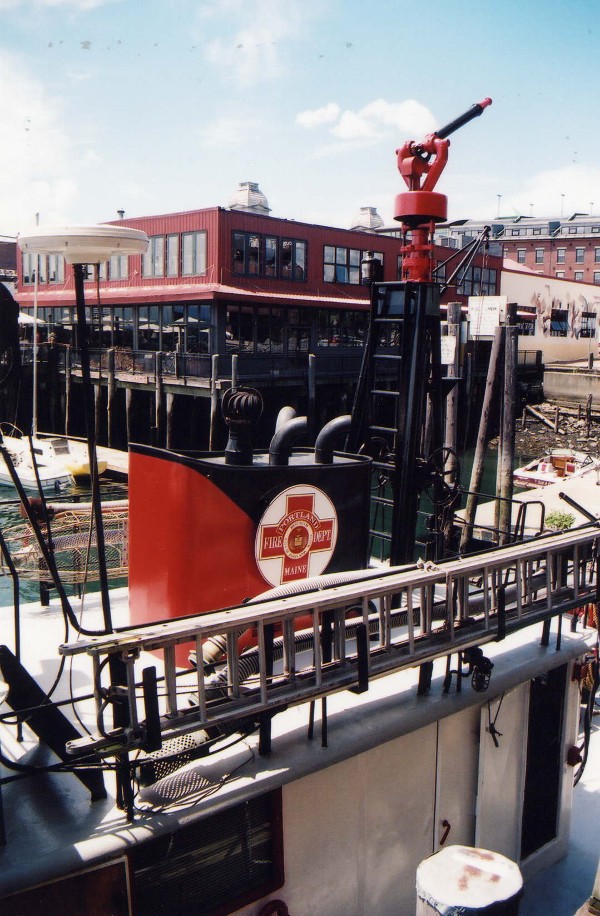 The smoke stack and a deckgun on the Portland boat.

It has (4) deckguns and carries 250 gallons of AFFF concentrate.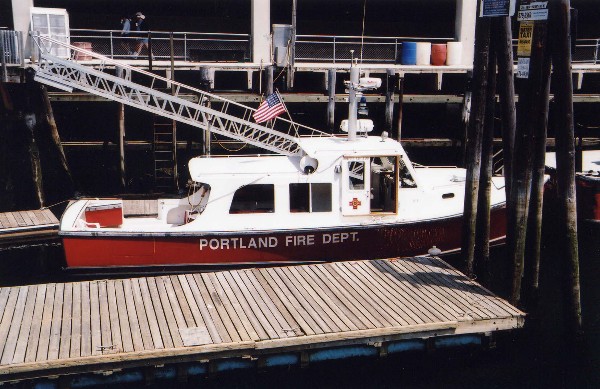 The "Joseph C. Cavallaro, Jr." built in 1993 is 42' in length.
It is not equipped for firefighting, but is rather used primarily for medical
responses within the harbor and to the islands in the Portland area.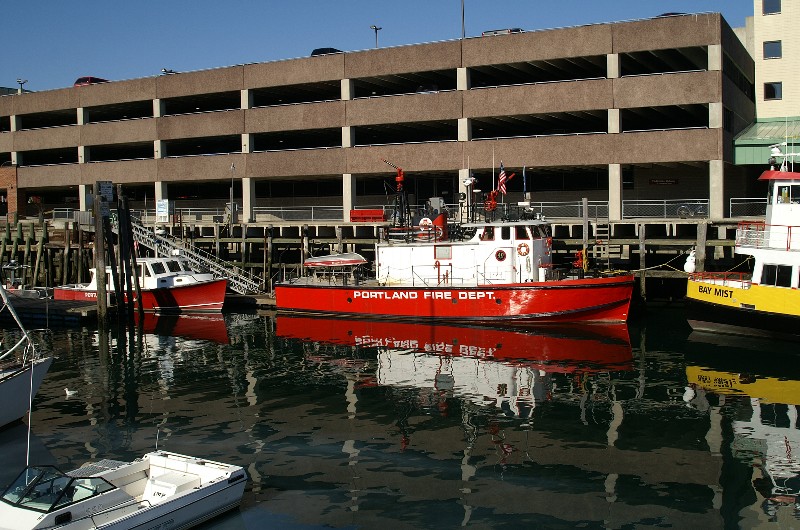 March 2006 photos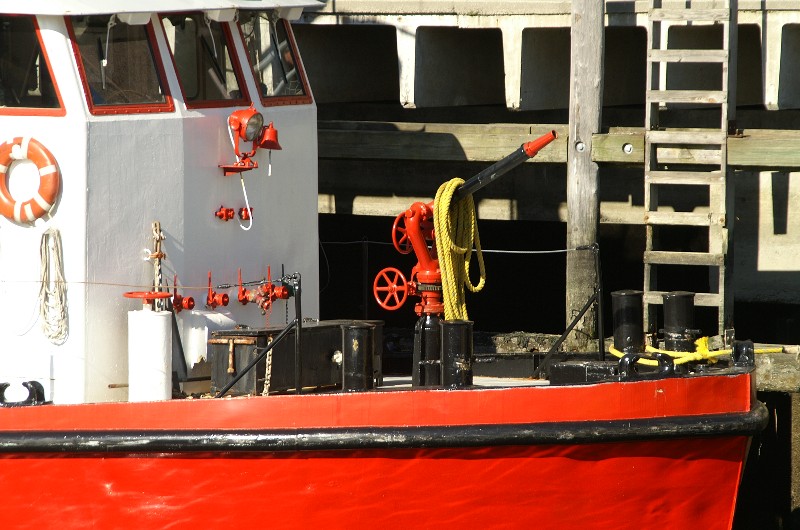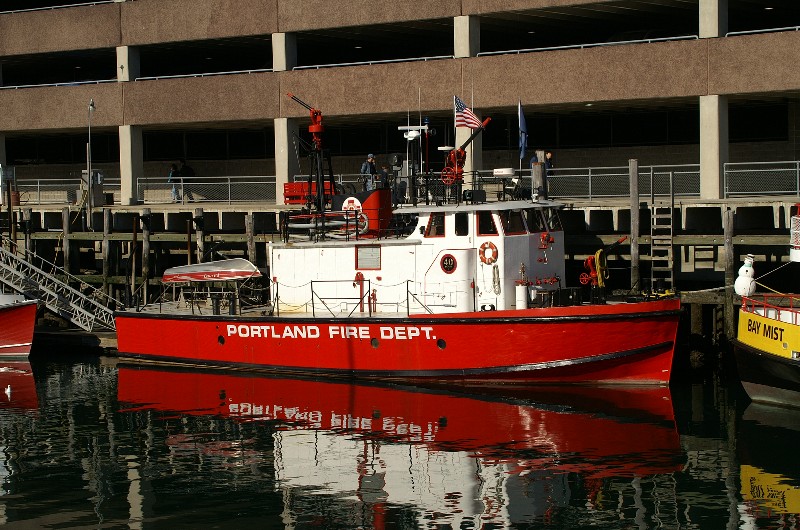 March 11, 2006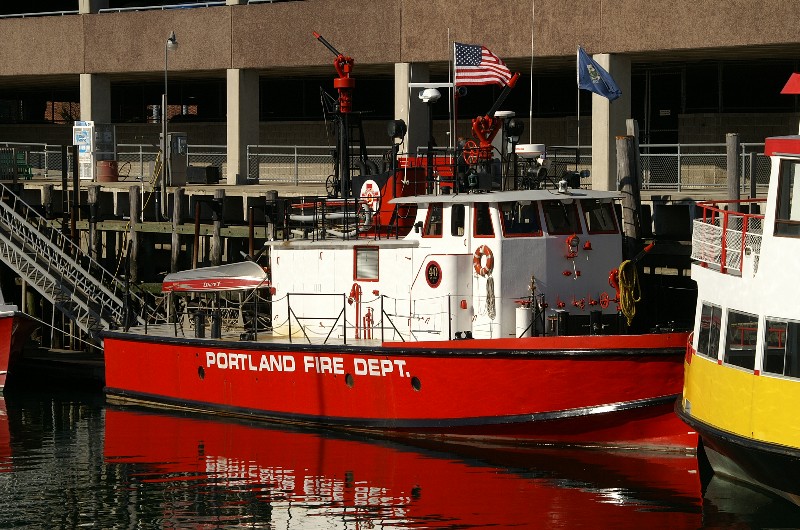 Portland Fireboats March 2006
1894 PORTLAND FIREBOAT
PORTLAND FIREBOAT ENGINE 7

FIREBOATS

FROM

Baltimore 1
Baltimore 2
Baltimore 3
Baltimore 4
Boston
Boston 2
Cape Cod 1
Cape Cod 2
Chicago
Cleveland
Connecticut
Daytona Beach
Halifax, NS & P.E.I.
Hyannis, MA
Hawaii
Jacksonville, Florida
Los Angeles City
Long Beach
Massport Boston
Massport Boston 2
Nashville, TN
Newark
New Bedford, MA
New York City 1
New York City 2
New York City 3
New York City 4
New York City 5
New York City 6
New York City 7
Philadelphia
Portland
Portsmouth, NH
Providence, Rhode Island
San Francisco
Seattle
Washington DC
Wilmington
More Fireboats
| Baltimore 1 | Baltimore 2 | Baltimore 3 | Baltimore 4 | Boston | Boston 2 | Cape Cod 1 | Cape Cod 2 | Chicago |Cleveland | Connecticut |
| Daytona Beach | Halifax | Hyannis, MA | Hawaii | Jacksonville, Florida | Los Angeles City | Long Beach | Massport Boston | Massport Boston 2 |
| Nashville | Newark | New Bedford, MA | New York City 1 | New York City 2 | New York City 3 | New York City 4 | New York City 5 |
| New York City 6 | New York City 7 | Philadelphia | Portland | Providence, Rhode Island | San Francisco | Seattle |
| Washington DC | Wilmington | More Fireboats |

Copyright
Britton W Crosby
CapeCodFD.com
2004-2011