CapeCodFD.com
Special Feature

<![if !vml]>
<![endif]>


Photos by Britton W Crosby



| FIREBOATS || BALTIMORE | BOSTON\ CAPE COD | CHICAGO | CLEVELAND\ CONNECTICUT| DAYTONA BEACH |
| HALIFAX & P.E.I. | HYANNIS | HAWAII | JACKSONVILLE | LOS ANGELES \ LONG BEACH | MASSPORT LOGAN |
| NASHVILLE | NEWARK | NEW BEDFORD | NEW YORK CITY | PHILADELPHIA | PORTLAND | PORTSMOUTH |
| PROVIDENCE | SAN FRANCISCO | SEATTLE | WASHINGTON DC | WILMINGTON | MORE FIREBOATS |



[ HOME ] [ SPECIAL FEATURES ]
<![if !vml]>
<![endif]>
Page 1 Page 2 Page 3 Page 4 Page 5 Page 6 Page 7
Page Added June 28, 2011 - Updated August 9, 2011
FDNY MARINE COMPANY 9
"FIRE FIGHTER II"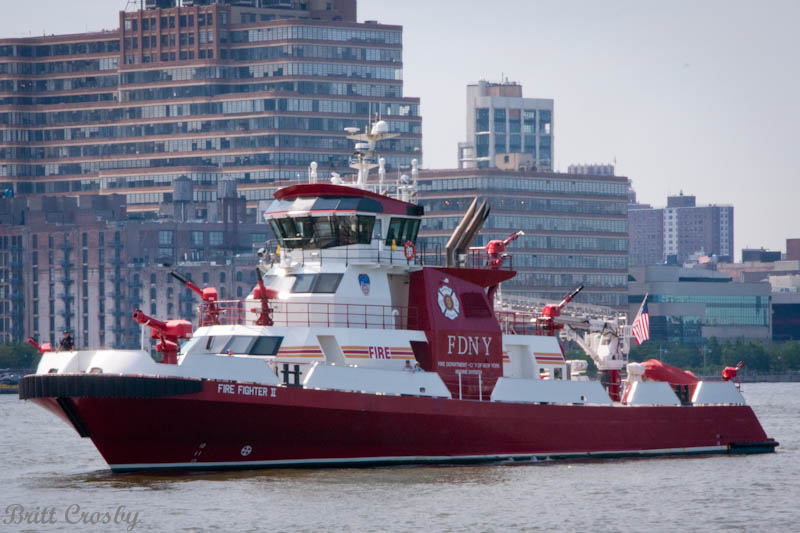 FDNY Fireboat - Marine 9
"FIRE FIGHTER II"
The name sake of perhaps the most famous fireboat in the world "Fire Fighter"
the new "Fire Fighter II" was built in 2010 by the Eastern Shipbuilding Group in Panama City, Florida.
She is twin to the 2009 built "Three Forty Three"
Both are 140' LOA and powered by (4) 2000 HP diesels can pump 50,000 GPM!
Marine 9 is assigned to Staten Island.
NEWER FDNY FIREBOAT PAGES
Added July 2011
New York FDNY 4 - Marine 1 "Three Forty Three"
New York FDNY 5 - Marine 6 "Bravest"
New York FDNY 6 - Marine 9 "Firefighter II"
New York FDNY 7 - Reserve "Alfred E Smith" and Retired John J. Harvey"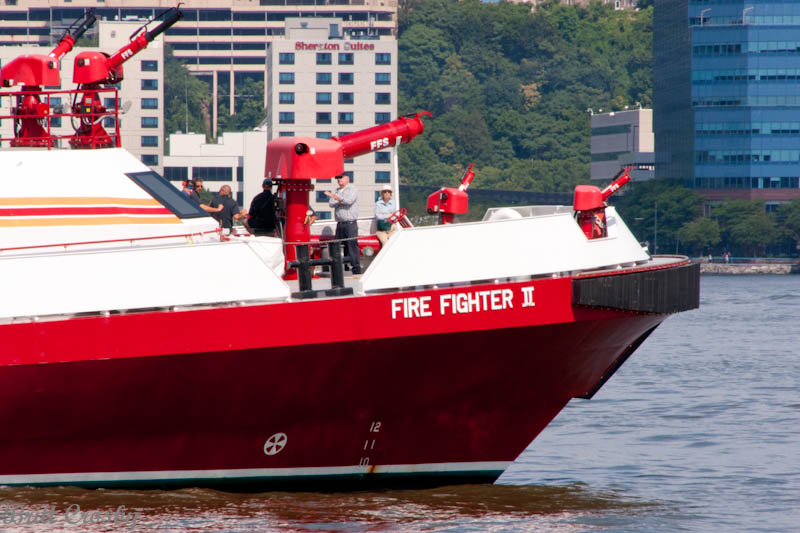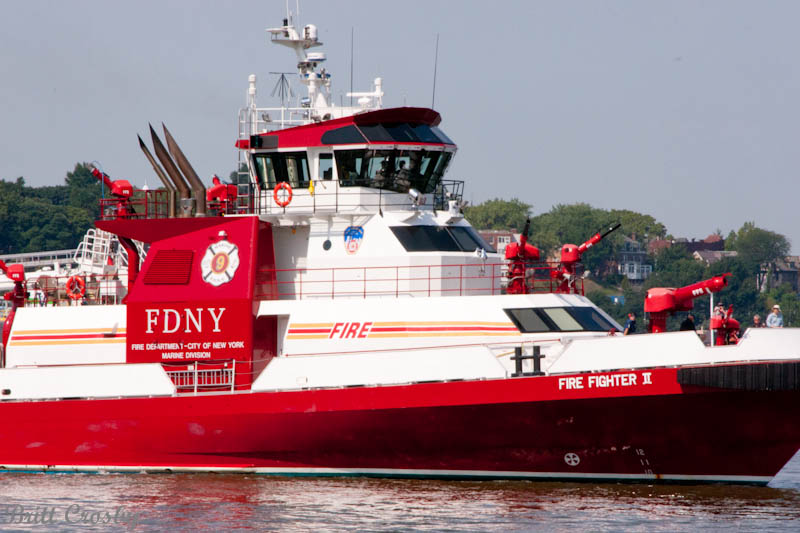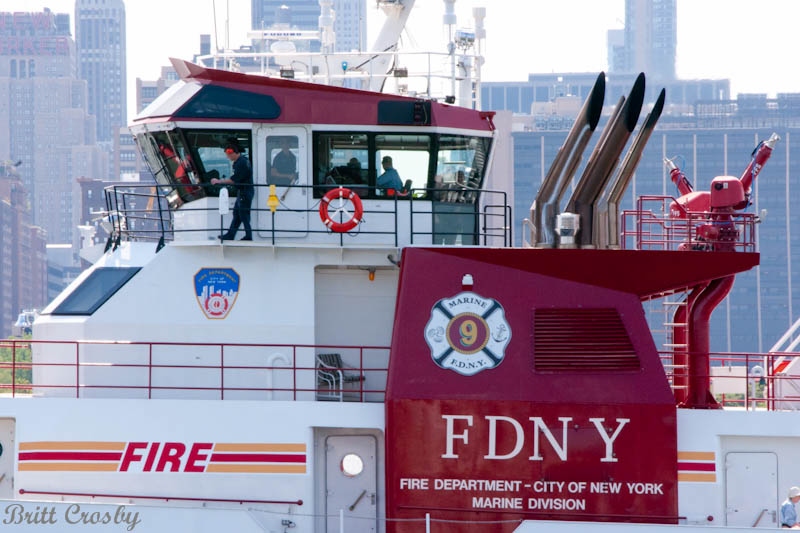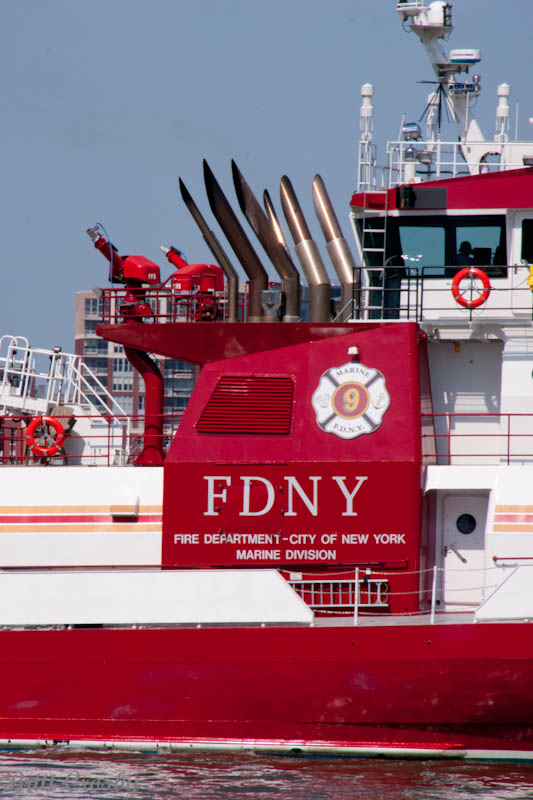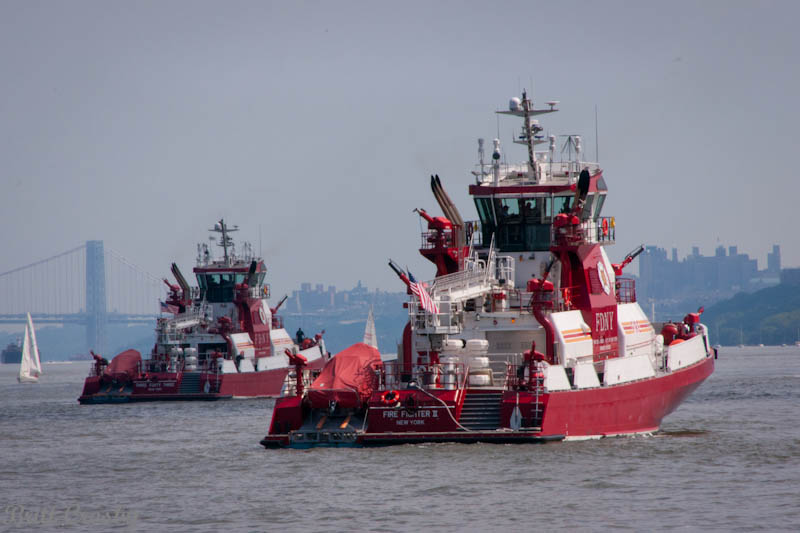 "Three Forty Three" and "Fire Fighter II"
July 16, 2011
Blessing of the Fleet day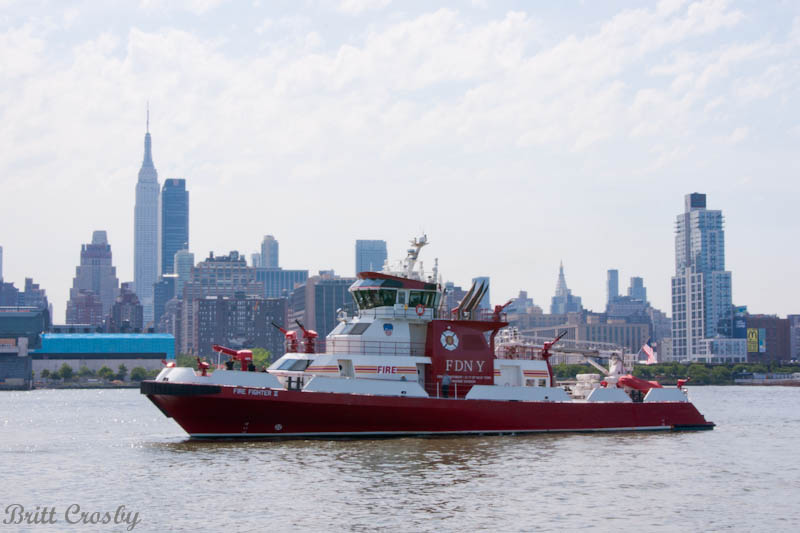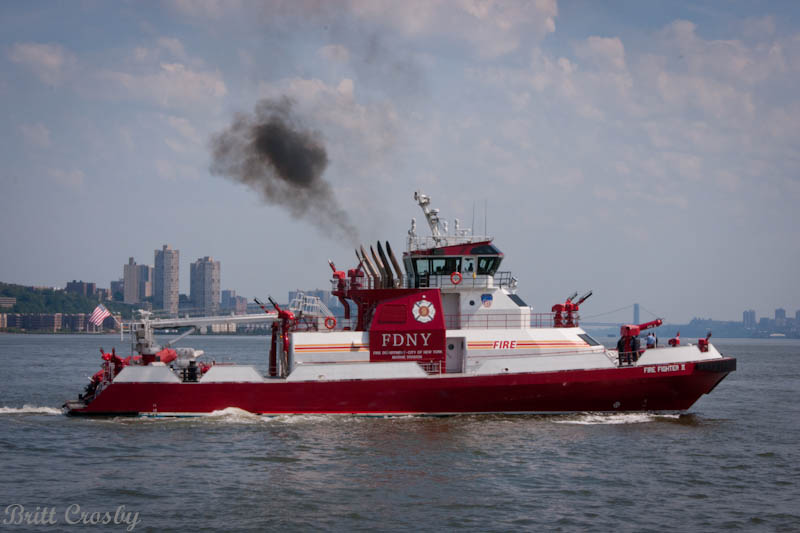 THE OLD MARINE 9
"FIRE FIGHTER"
FDNY Fireboat - Marine 9 Retired
"Fire Fighter"
She has seen better days. The Fire Fighter was built in 1938.
She is 134' LOA, 32' beam, and 9' draft.
Her diesel electric motors supplied propulsion drives, pump drives, and power for the vessel.
She could pump 20,000 GPM
through many deckguns and discharges.
Today, having been retired from service, she sits at the former Brooklyn Navy Yard.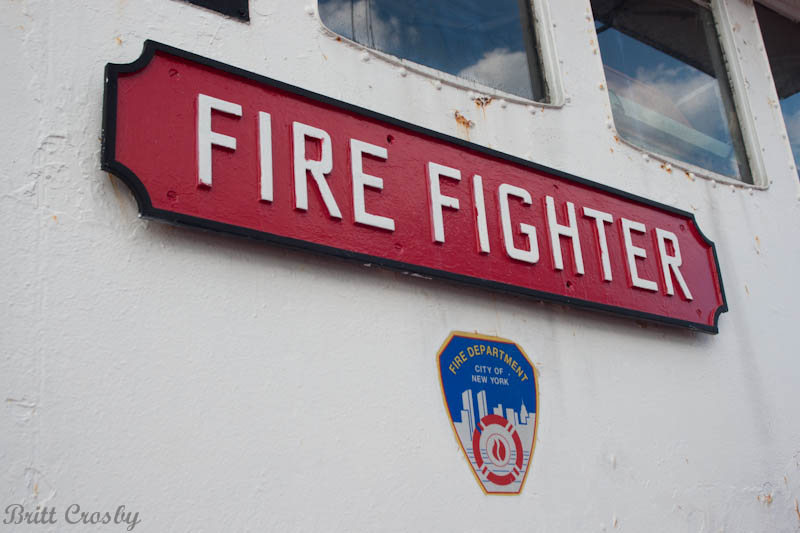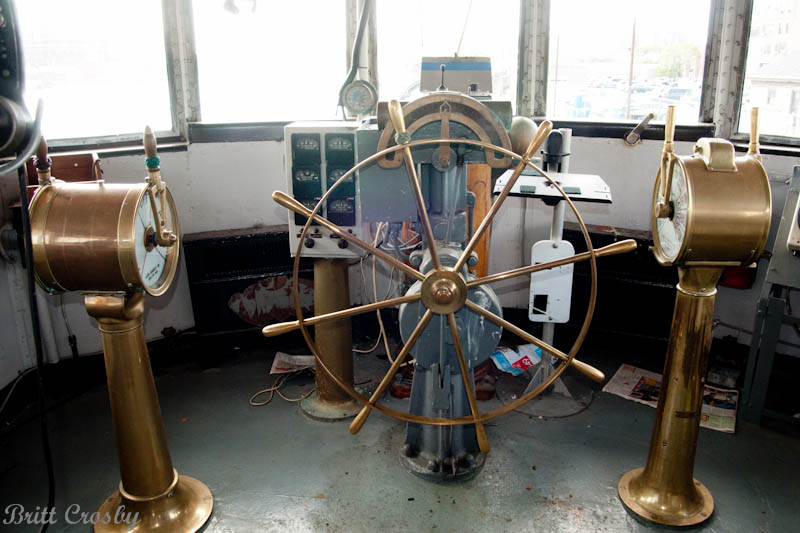 Brass wheel of the Fire Fighter
Signals for engine and pump control were provided from the pilot house to
the engine room below via cables and chains that still work today.
Radio in pilot house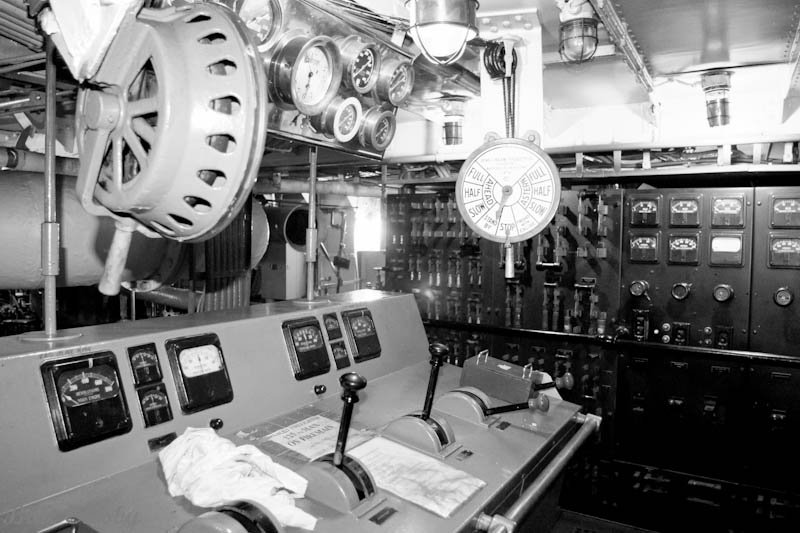 Signals from above were received here in the engine room.
Actual control of the engines and pumps happens here.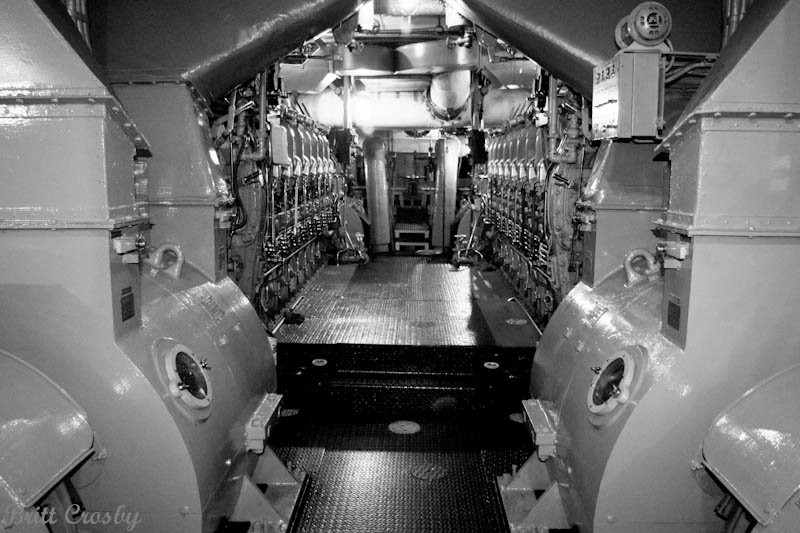 Huge diesel engines drive electric motors that actually power the vessel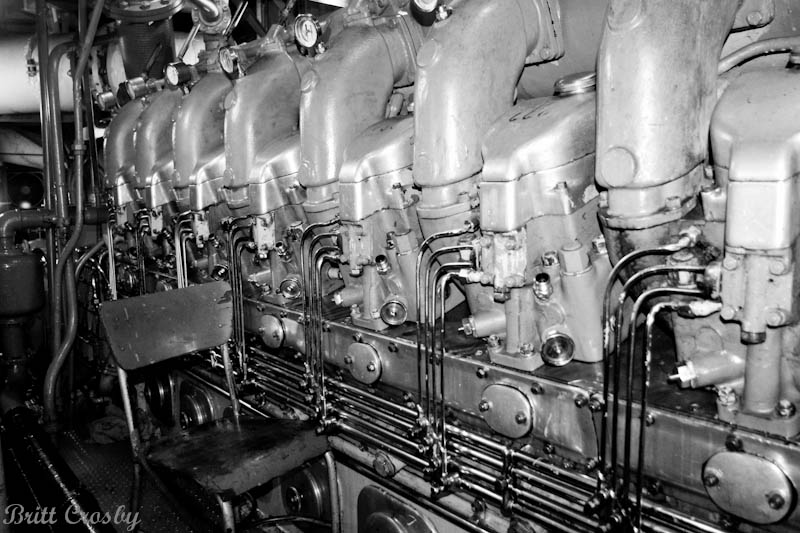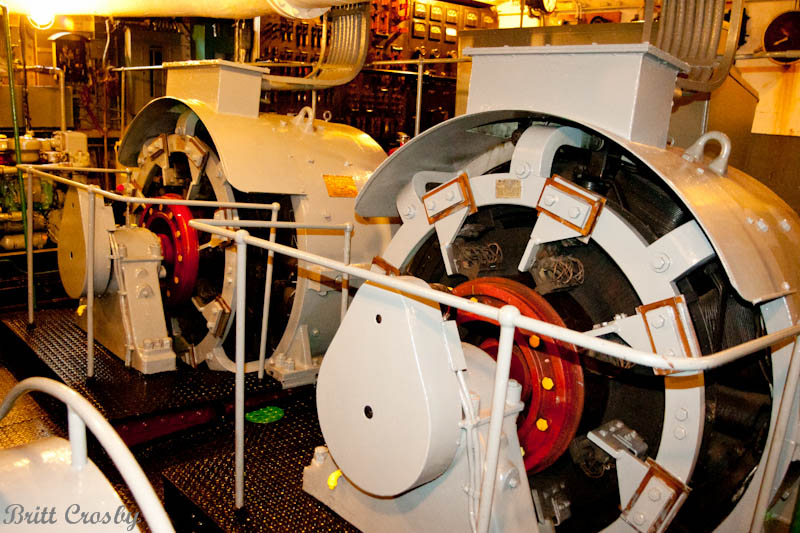 Huge electric generators driven by diesel motors
One of Fire Fighters actual fire pumps
Fire Fighter had 5 large deck guns on her upper deck
Guns were fitted with various nozzle tips allowing for quick use of water, foam, or fog stream.
Nozzles are also equipped with siphon hoses that enable the use of dye
to create red, white, and blue water displays for special occasions.
RELATED SITES
FIRE DEPARTMENT CITY OF NEW YORK
UNOFFICIAL FDNY SITE
FIREBOAT.ORG
THE BRAVEST.COM
YOU TUBE VIDEOS
"FIREFIGHTER II ENGINE ROOM"
"FIREFIGHTER II ARRIVES IN NYC"
"FIREFIGHTER II BEGINS SERVICE"
<![if !vml]>
<![endif]>
Page 1 Page 2 Page 3 Page 4 Page 5 Page 6 Page 7

FIREBOATS

FROM

Baltimore 1
Baltimore 2
Baltimore 3
Baltimore 4
Boston
Boston 2
Cape Cod 1
Cape Cod 2
Chicago
Cleveland
Connecticut
Daytona Beach
Halifax, NS & P.E.I.
Hyannis, MA
Hawaii
Jacksonville, Florida
Los Angeles City
Long Beach
Massport Boston
Massport Boston 2
Nashville, TN
Newark
New Bedford, MA
New York City 1
New York City 2
New York City 3
New York City 4
New York City 5
New York City 6
New York City 7
Philadelphia
Portland
Portsmouth, NH
Providence, Rhode Island
San Francisco
Seattle
Washington DC
Wilmington
More Fireboats
| Baltimore 1 | Baltimore 2 | Baltimore 3 | Baltimore 4 | Boston | Boston 2 | Cape Cod 1 | Cape Cod 2 | Chicago |Cleveland | Connecticut |
| Daytona Beach | Halifax | Hyannis, MA | Hawaii | Jacksonville, Florida | Los Angeles City | Long Beach | Massport Boston | Massport Boston 2 |
| Nashville | Newark | New Bedford, MA | New York City 1 | New York City 2 | New York City 3 | New York City 4 | New York City 5 |
| New York City 6 | New York City 7 | Philadelphia | Portland | Providence, Rhode Island | San Francisco | Seattle |
| Washington DC | Wilmington | More Fireboats |

Copyright
Britton W Crosby
CapeCodFD.com
2004-2011