CapeCodFD.com
Special Feature

<![if !vml]>
<![endif]>


Photos by Britton W Crosby



| FIREBOATS || BALTIMORE | BOSTON\ CAPE COD | CHICAGO | CLEVELAND\ CONNECTICUT| DAYTONA BEACH |
| HALIFAX & P.E.I. | HYANNIS | HAWAII | JACKSONVILLE | LOS ANGELES \ LONG BEACH | MASSPORT LOGAN |
| NASHVILLE | NEWARK | NEW BEDFORD | NEW YORK CITY | PHILADELPHIA | PORTLAND | PORTSMOUTH |
| PROVIDENCE | SAN FRANCISCO | SEATTLE | WASHINGTON DC | WILMINGTON | MORE FIREBOATS |



[ HOME ] [ SPECIAL FEATURES ]
<![if !vml]>

<![endif]>
Page 1 Page 2
Hyannis Fire Boat
Added Nov 25, 2007 - Updated September 7, 2011
There are a number of boats protecting the shorelines, harbors, lakes, and ponds
around the Cape & Islands area. Some of these are designed primarily for rescue
while others have capabilities for fire fighting, either by permanently installed
pumps or portable pumps when needed.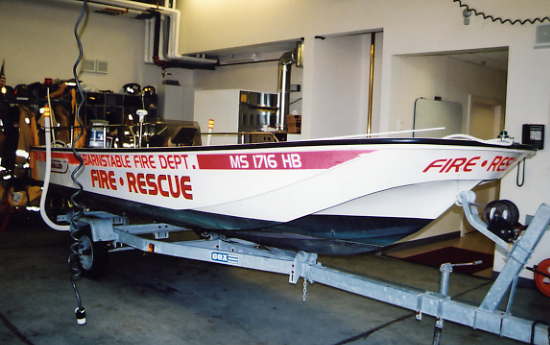 BARNSTABLE MARINE 218
The older Barnstable boat is a 17 foot 1983 Boston Whaler called Marine 218.
BARNSTABLE MARINE 219
Barnstable Fire Department Marine 219
Located on Cape Cod, this 1992 27' Boston Whaler
with twin Evinrude 150 hp outboards was put in service
as a fireboat in 2005. It has a 500 gpm pump and a
deckgun mounted on the bow. The boat also serves as a
rescue boat and has a removable dive door.
The boat is docked in Barnstable Harbor and
is the only 'firefighting' boat located on the northside
of the Cape.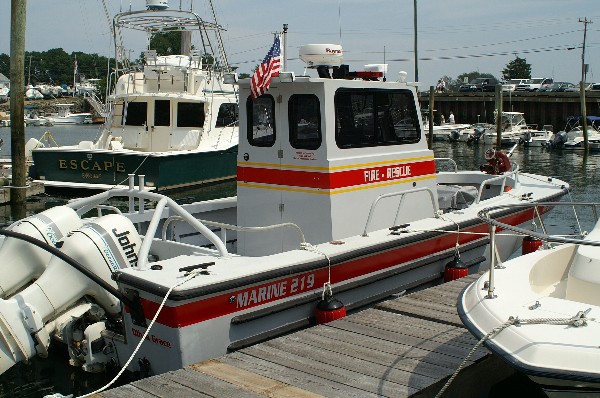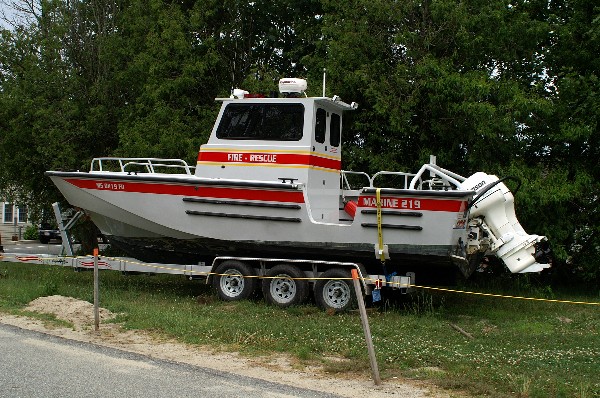 Barnstable Fire Department Marine 219


BOURNE FIRE DEPARTMENT
Bourne Fire Department operated this 16 foot Boston Whaler for many years.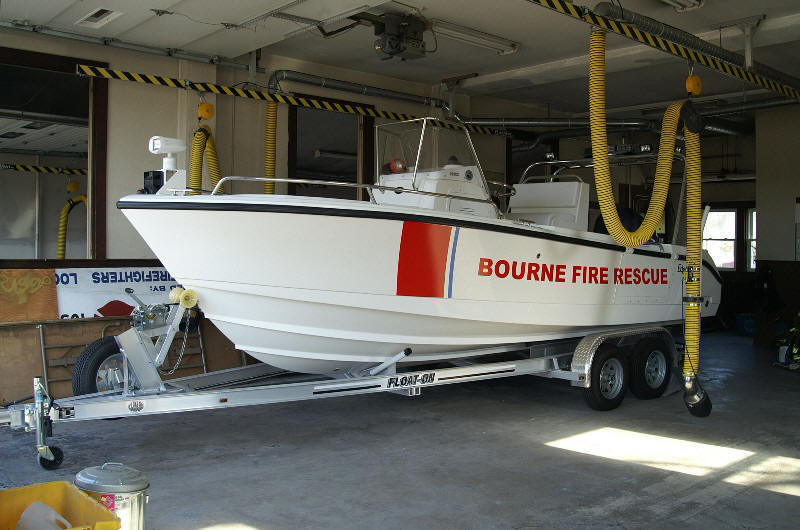 BOURNE MARINE 130
Bourne Fire Department's newest boat, Marine 130, is a 2007 Edge Water 18' boat.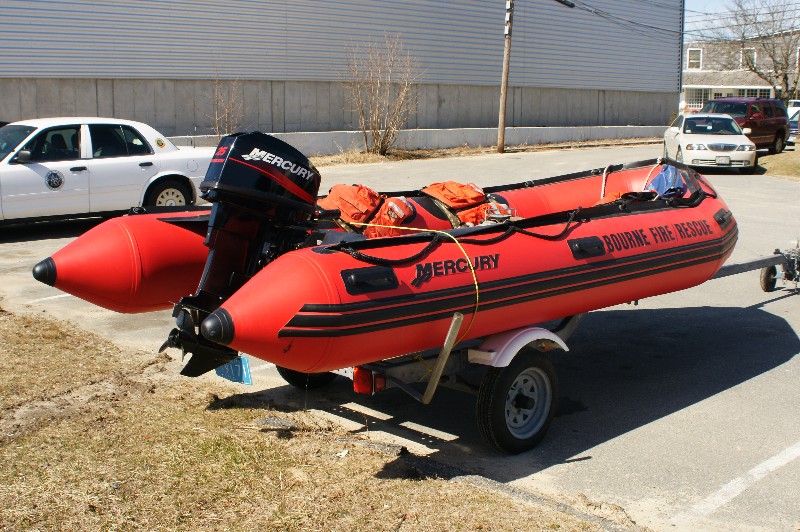 BOURNE BOAT
Bourne Fire Department's also operates this 2002 Mercury Quick Silver inflatable boat.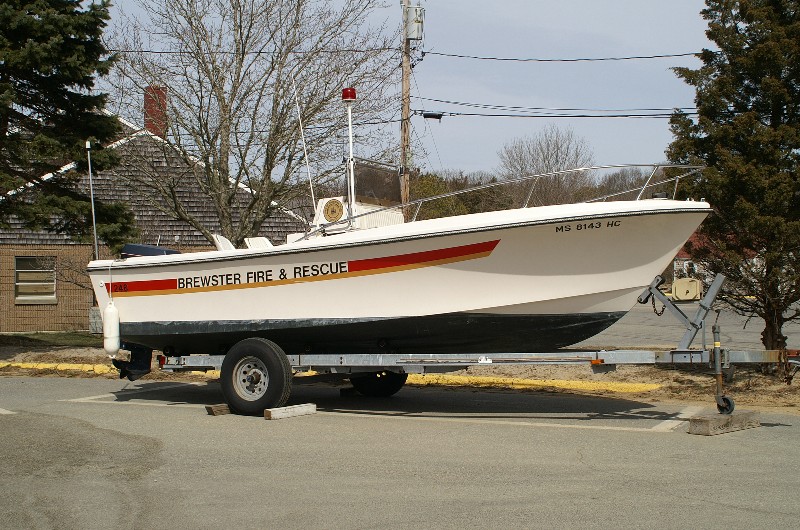 BREWSTER BOAT
Brewster Fire Department operated this 21' Sea Ox as Marine 246 until about 2008.
It was formerly a Harbormaster Boat.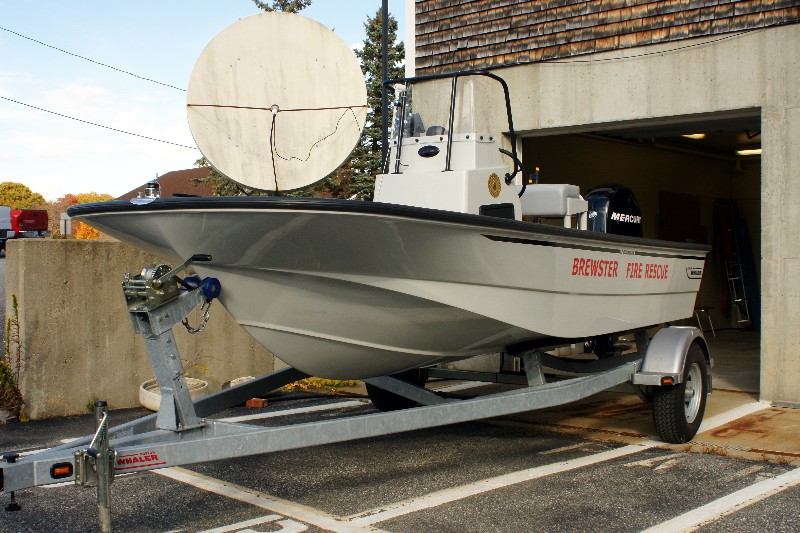 BREWSTER MARINE 246
Brewster Fire Department now operates this 2008 17' Boston Whaler Guardian
with a Mercury 90 HP outboard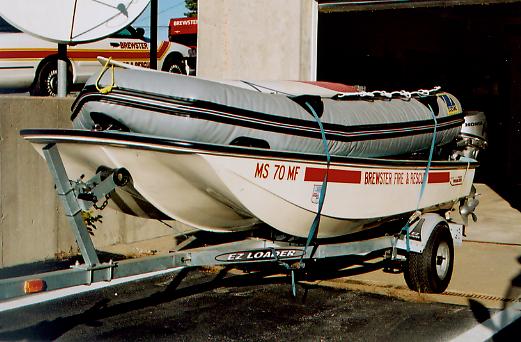 BREWSTER MARINE 247
Brewster Fire Department also has an inflatable for ponds



COMM FD MAINE 300
1991 22' Boston Whaler fire / rescue boat kept in Osterville Harbor during the season
is equipped with 250 gpm pump.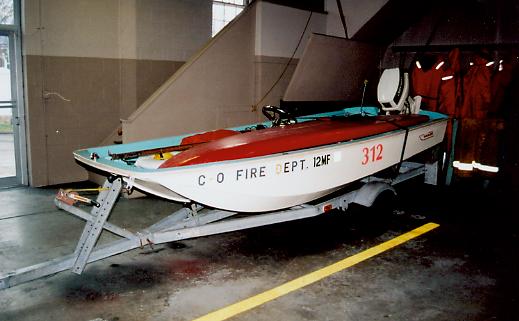 COMM FD MAINE 312
1960's 13' Boston Whaler
COMM FD MAINE 313
1970's 13' Boston Whaler
COMM FD MAINE 314
2001 Inflatable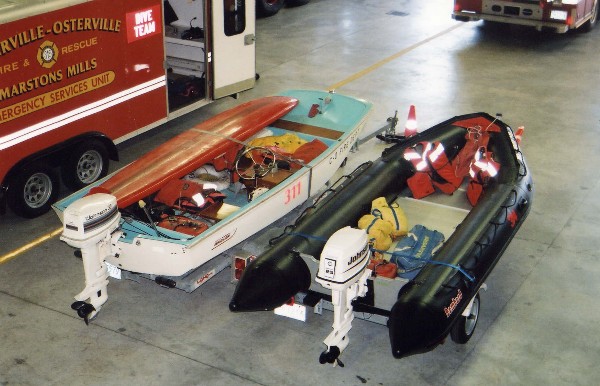 COMM
COMM Fire Department utilized 13' Boston Whalers since the 1970s and added
an inflatable in 2001.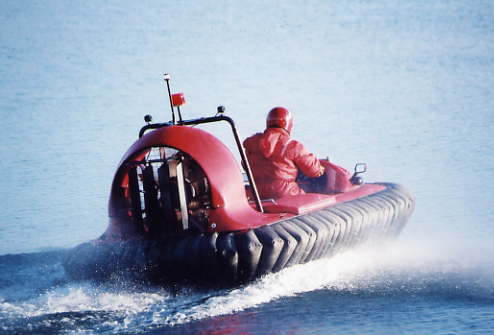 COMM also maintains a Hovercraft for ice rescue and access to
difficult shallow draft areas.
COTUIT
The Cotuit Fire Department operated this 16' Boston Whaler
since the 1980s.
COTUIT M-266
In 2005 Cotuit purchased this 21' Edge Water.
CHATHAM
Chatham also utilized the 13' Boston Whaler for many years
adding an inflatable style in the 1990s.


CHATHAM M-399
This 2003 15' Zodiac now serves Chatham.
DENNIS MARINE 118
Dennis FD acquired this 2000 22' Ambar former USCG boat in 2007. It is docked at Bass River Marina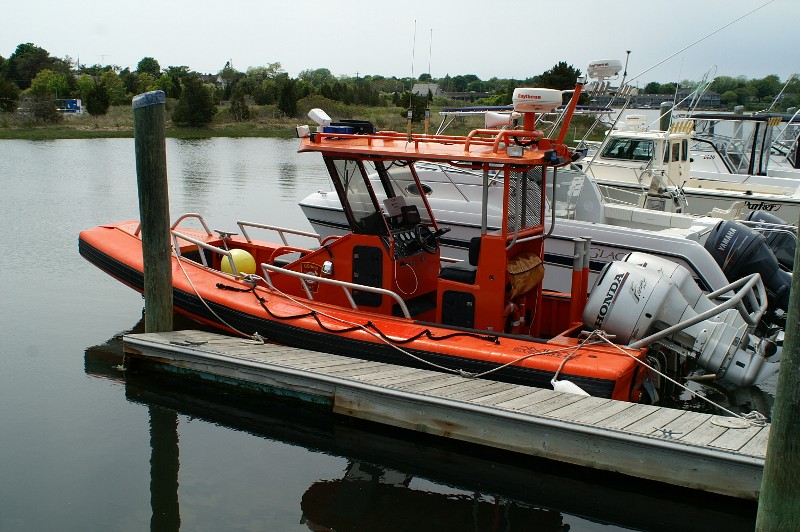 DENNIS MAINE 119
Marine 119 came to the Dennis FD via the Chatham Harbormaster. It was fixed up and repainted red
in 2007. The 1990's 22' Boston Whaler Guardian is assigned to Headquarters off season
and is in Sesuit Harbor on the north side of town in season..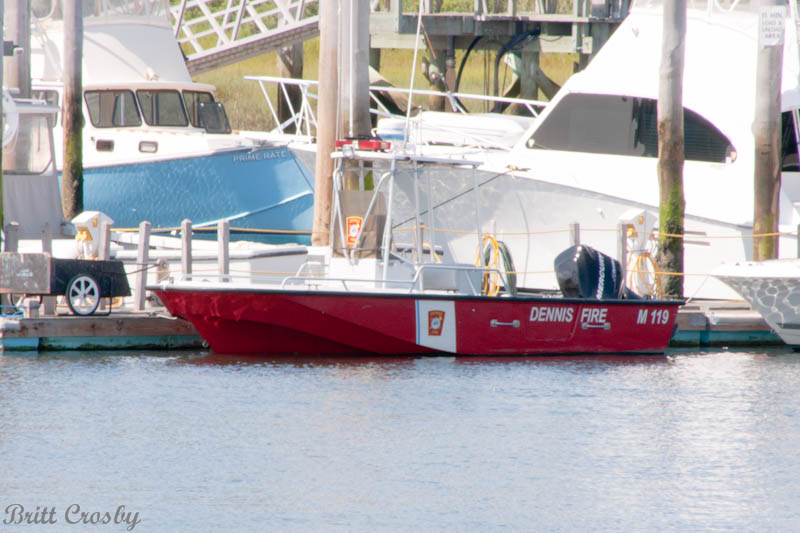 EASTHAM MAINE 152
Eastham Fire Department will share this 2011 Eastern 22' / 115 hp Evinrude
with the Eastham Harbormaster and DNR. It will be docked at Rock Harbor
in season and at the DPW during off season.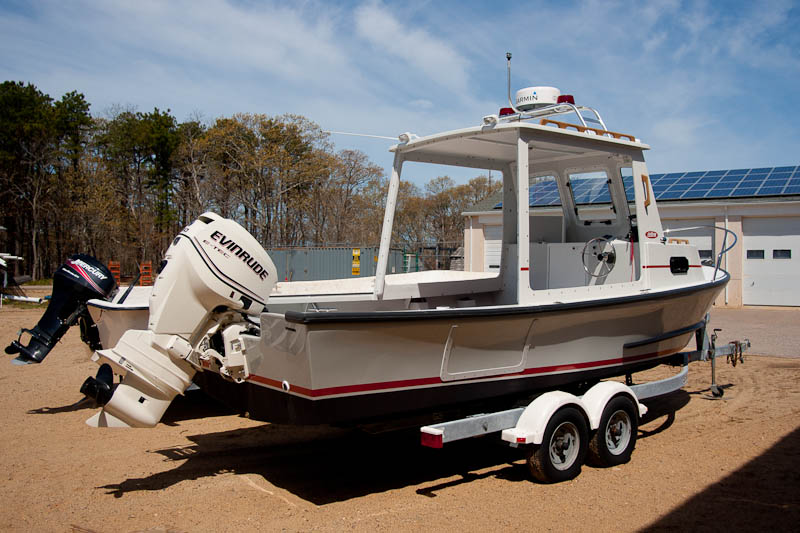 EASTHAM BOAT
Eastham also operates this rigid hull inflatable boat.
photo 2011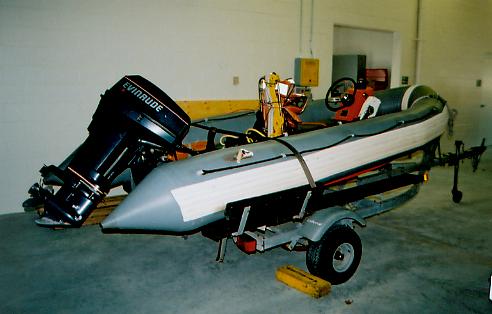 Eastham responds to water rescues with this inflatable boat.
FALMOUTH MAINE 1
The Falmouth Fire Department placed this fire rescue boat in service
in June 2005 .



Marine 1 was designed by Response Marine
and built by Viking Welding. It is 27' (31' loa)
and constructed of Aluminum.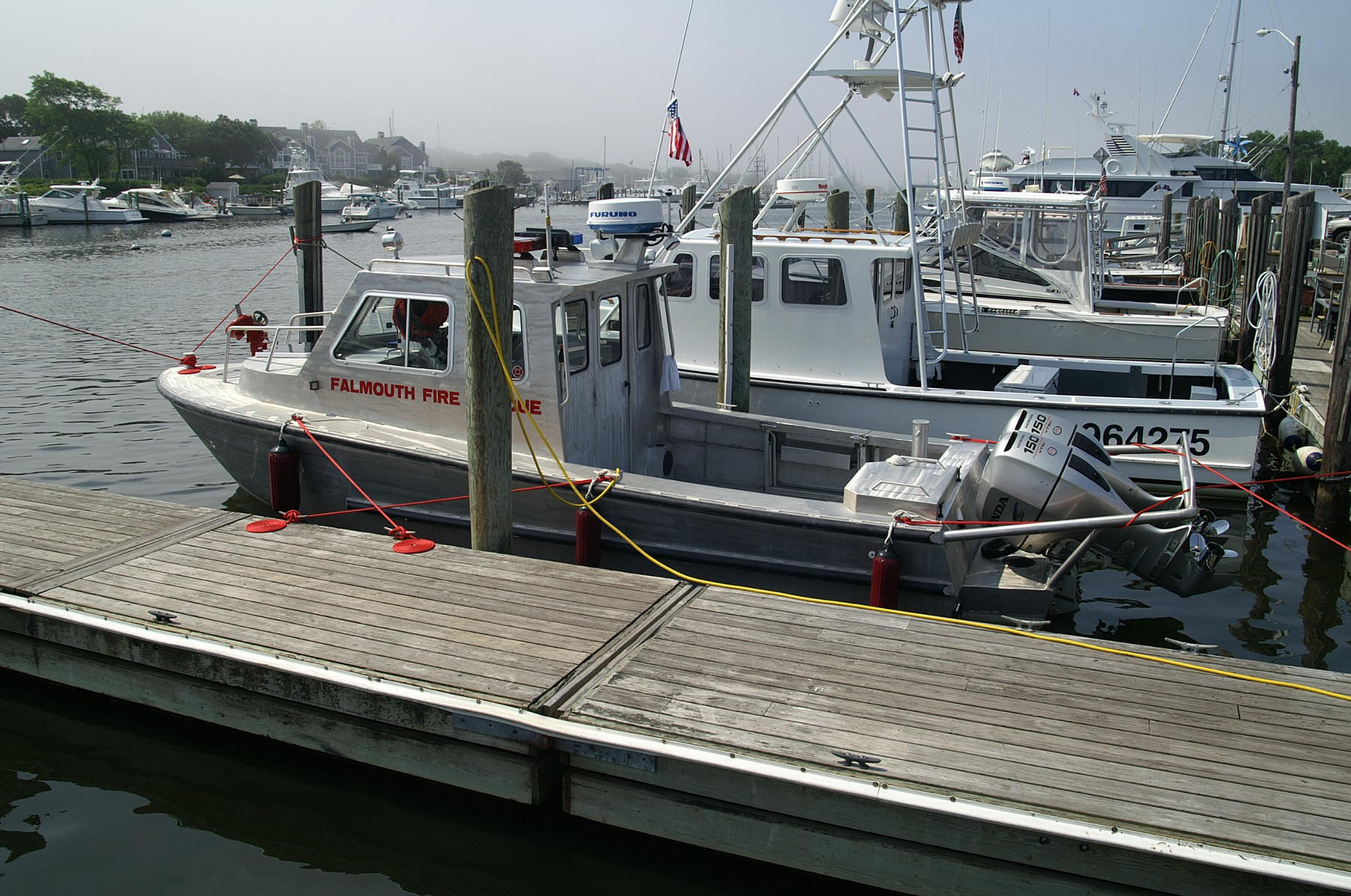 Docked at the Falmouth Harbor, Marine 1 has twin Honda 150 hp outboards.




Marine 1 has a 350 gpm pump and a deckgun for firefighting.
It is also equipped with a dive door, full electronics, and ems equipment.




Falmouth Marine 1 July 2007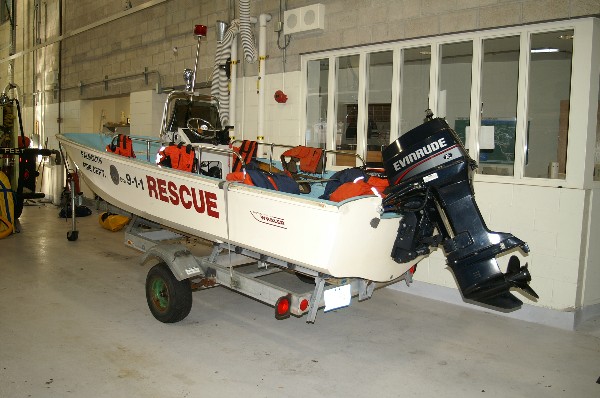 Falmouth also operates this 16' Whaler.

and this inflatable.
HARWICH MARINE 76
The Harwich Fire Department "Marine 76" was acquired as surplus in 2007.
It is a former USCG 22' Ambar rigid hull inflatable.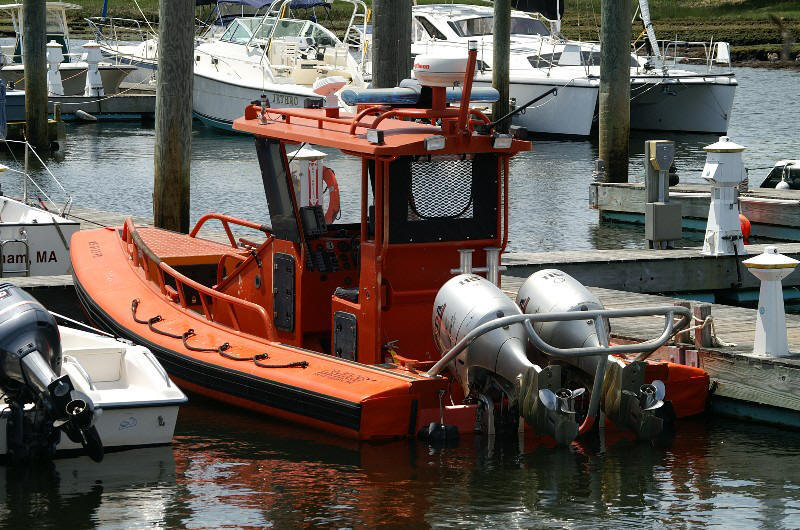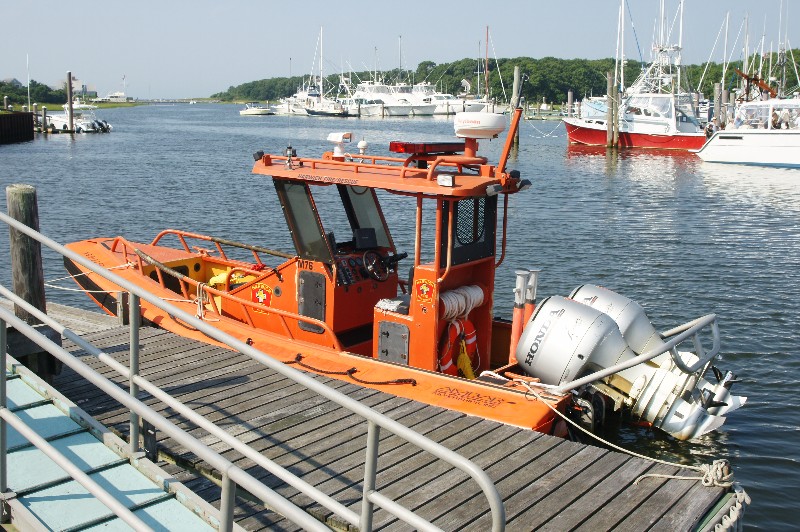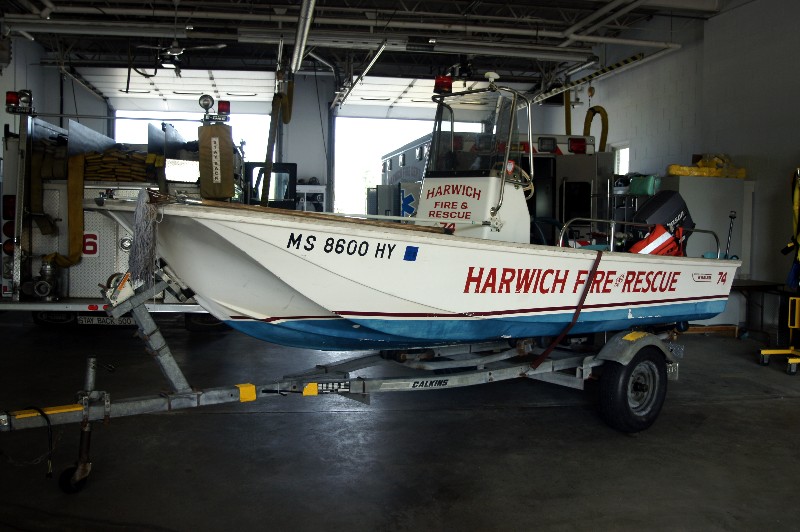 HARWICH MARINE 74
Harwich Marine 74 is 1980's 17' Boston Whaler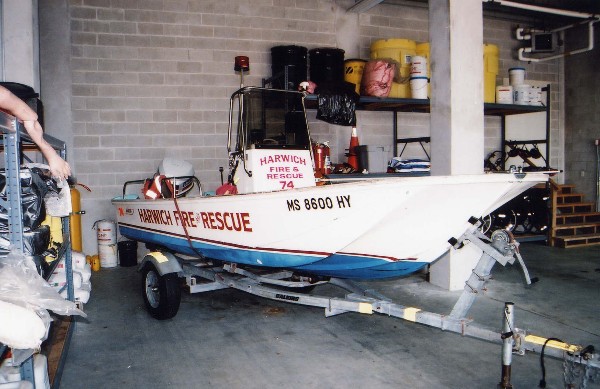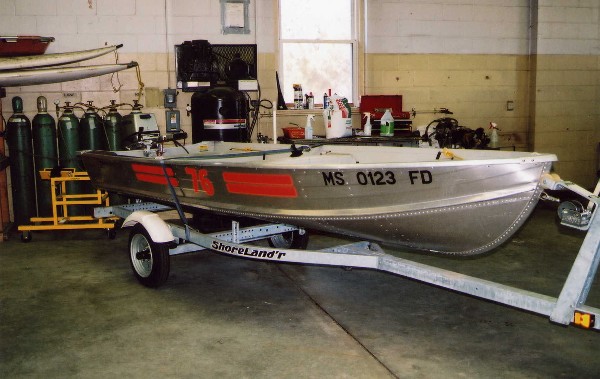 Harwich FD utilized this small aluminum boat briefly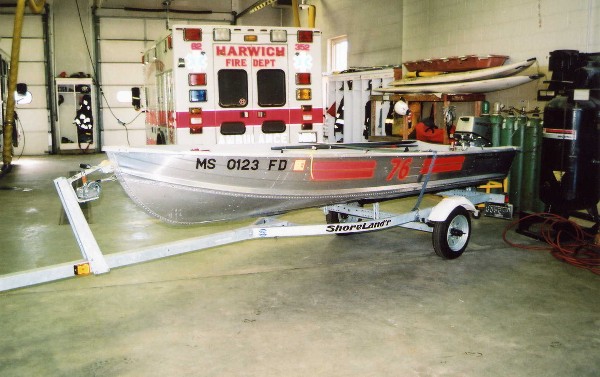 <![if !vml]>
<![endif]>
Page 1 Page 2
Hyannis Fire Boat


FIREBOATS

FROM

Baltimore 1
Baltimore 2
Baltimore 3
Baltimore 4
Boston
Boston 2
Cape Cod 1
Cape Cod 2
Chicago
Cleveland
Connecticut
Daytona Beach
Halifax, NS & P.E.I.
Hyannis, MA
Hawaii
Jacksonville, Florida
Los Angeles City
Long Beach
Massport Boston
Massport Boston 2
Nashville, TN
Newark
New Bedford, MA
New York City 1
New York City 2
New York City 3
New York City 4
New York City 5
New York City 6
New York City 7
Philadelphia
Portland
Portsmouth, NH
Providence, Rhode Island
San Francisco
Seattle
Washington DC
Wilmington
More Fireboats
| Baltimore 1 | Baltimore 2 | Baltimore 3 | Baltimore 4 | Boston | Boston 2 | Cape Cod 1 | Cape Cod 2 | Chicago |Cleveland | Connecticut |
| Daytona Beach | Halifax | Hyannis, MA | Hawaii | Jacksonville, Florida | Los Angeles City | Long Beach | Massport Boston | Massport Boston 2 |
| Nashville | Newark | New Bedford, MA | New York City 1 | New York City 2 | New York City 3 | New York City 4 | New York City 5 |
| New York City 6 | New York City 7 | Philadelphia | Portland | Providence, Rhode Island | San Francisco | Seattle |
| Washington DC | Wilmington | More Fireboats |

Copyright
Britton W Crosby
CapeCodFD.com
2004-2011