CapeCodFD.com
Special Feature

<![if !vml]>
<![endif]>


Photos by Britton W Crosby



| FIREBOATS || BALTIMORE | BOSTON\ CAPE COD | CHICAGO | CLEVELAND\ CONNECTICUT| DAYTONA BEACH |
| HALIFAX & P.E.I. | HYANNIS | HAWAII | JACKSONVILLE | LOS ANGELES \ LONG BEACH | MASSPORT LOGAN |
| NASHVILLE | NEWARK | NEW BEDFORD | NEW YORK CITY | PHILADELPHIA | PORTLAND | PORTSMOUTH |
| PROVIDENCE | SAN FRANCISCO | SEATTLE | WASHINGTON DC | WILMINGTON | MORE FIREBOATS |



[ HOME ] [ SPECIAL FEATURES ]
<![if !vml]>
<![endif]>
Page 1 Page 2 Page 3 Page 4 Page 5 Page 6 Page 7

Updated August 9, 2011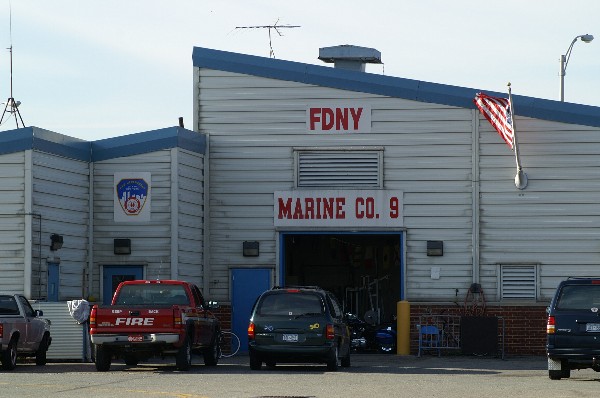 NEW YORK CITY
New York City, New York Fireboat Station
Marine Co.9
The "Fire Fighter"
Staten Island
RELATED SITES
FIRE DEPARTMENT CITY OF NEW YORK
UNOFFICIAL FDNY SITE
FIREBOAT.ORG
THE BRAVEST.COM
YOU TUBE VIDEO OF
FDNY MARINE CO. 9 "FIRE FIGHTER"
Added March 29, 2008
NEWER FDNY FIREBOAT PAGES
Added July 2011
New York FDNY 4 - Marine 1 "Three Forty Three"
New York FDNY 5 - Marine 6 "Bravest"
New York FDNY 6 - Marine 9 "Firefighter II"
New York FDNY 7 - Reserve "Alfred E Smith" and Retired John J. Harvey"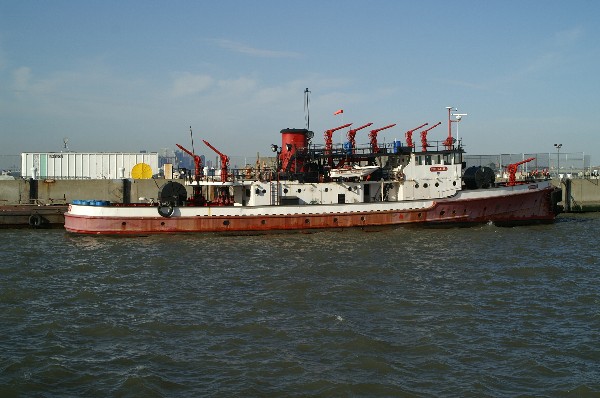 FDNY Fireboat - Marine 9
"Fire Fighter"
The "Fire Fighter" was built at a ship yard in Staten Island in 1938.
It is 134' in length, with a 32' beam and 9' draft.
20,000 GPM

The "Fire Fighter" at berth on Staten Island

The "Fire Fighter" is perhaps the most famous fireboat ever built.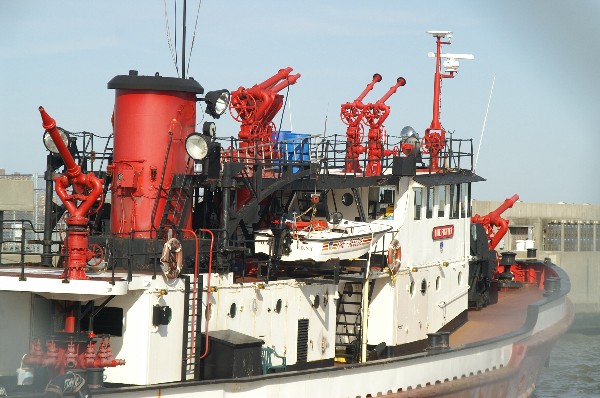 Fire Fighter has a 20,000 gpm fire pump.

The "Fire Fighter" at berth at Staten Island has a panoramic view of the entire
New York City harbor from the Verrazano Narrows Bridge to Manhattan.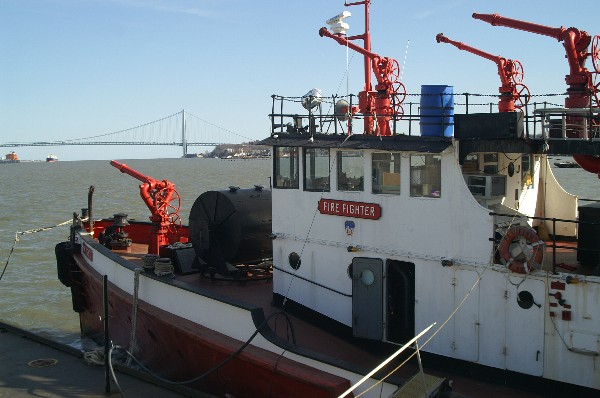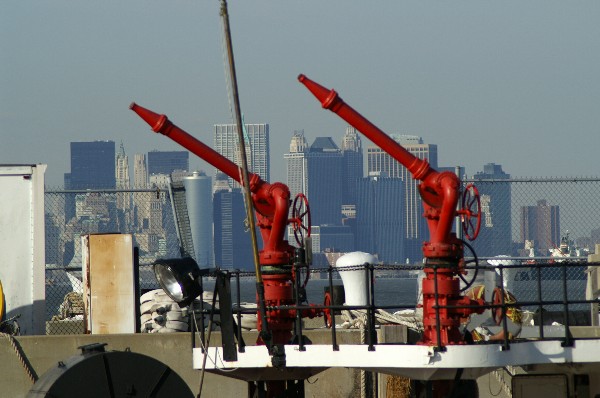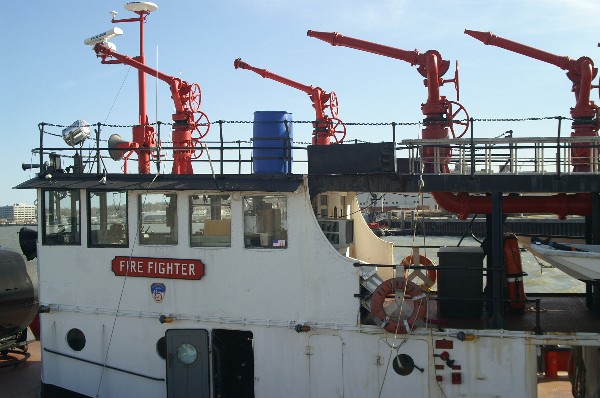 The Manhattan skyline from the birth of the Fire Fighter.
April 2005 photos

A 1986 view of lower Manhattan.
FDNY Fireboat - Marine 2
"John J. Harvey"
Built in 1931 - Retired in 1999
130' Length, 28' Beam, 9' Draft
18,000 GPM
Shown at Derecktor Shipyard, Bridgeport, CT July 2007

Harvey July 2007
<![if !vml]>
<![endif]>
Page 1 Page 2 Page 3 Page 4 Page 5 Page 6 Page 7

FIREBOATS

FROM

Baltimore 1
Baltimore 2
Baltimore 3
Baltimore 4
Boston
Boston 2
Cape Cod 1
Cape Cod 2
Chicago
Cleveland
Connecticut
Daytona Beach
Halifax, NS & P.E.I.
Hyannis, MA
Hawaii
Jacksonville, Florida
Los Angeles City
Long Beach
Massport Boston
Massport Boston 2
Nashville, TN
Newark
New Bedford, MA
New York City 1
New York City 2
New York City 3
New York City 4
New York City 5
New York City 6
New York City 7
Philadelphia
Portland
Portsmouth, NH
Providence, Rhode Island
San Francisco
Seattle
Washington DC
Wilmington
More Fireboats
| Baltimore 1 | Baltimore 2 | Baltimore 3 | Baltimore 4 | Boston | Boston 2 | Cape Cod 1 | Cape Cod 2 | Chicago |Cleveland | Connecticut |
| Daytona Beach | Halifax | Hyannis, MA | Hawaii | Jacksonville, Florida | Los Angeles City | Long Beach | Massport Boston | Massport Boston 2 |
| Nashville | Newark | New Bedford, MA | New York City 1 | New York City 2 | New York City 3 | New York City 4 | New York City 5 |
| New York City 6 | New York City 7 | Philadelphia | Portland | Providence, Rhode Island | San Francisco | Seattle |
| Washington DC | Wilmington | More Fireboats |

Copyright
Britton W Crosby
CapeCodFD.com
2004-2011