CapeCodFD.com
Special Feature

<![if !vml]>
<![endif]>


Photos by Britton W Crosby

[ CapeCodFD.com ] [ HOME ] [ SPECIAL FEATURES ] [ FIRE BOATS MAIN PAGE ]

<![if !vml]>
<![endif]>


New Page Added March 9, 2020 Updated April 11, 2023
FLORIDA BOATS
| Boca Raton | Bonita Springs | Boynton Beach | Brevard County | Broward County |
| Cape Coral 1 | Cape Coral 2 | Captiva Island | Charlotte County | Clearwater | Clewiston |
| Daytona Beach | Delray Beach | Destin | Dunedin | Englewood | Estero | Everglades City |
| Fort Lauderdale | Fort Myers | Hillsborough County | Iona-McGregor | Isle of Capri, Greater Naples |
| Jacksonville-1 Old FB-1 | Jacksonville-2 M38 | Jacksonville-3 M40 | Jacksonville-4 M23 & M39 |
| Key West | Longboat Key | Marco Island | Matlacha-Pine Island | Madeira Beach |
| Miami Beach FB4 | Miami-City- Old FB1 | Miami-City-New FB15 & FB25 |
| Miami-Dade Old FB1 (73) | Miami-Dade Old FB2 (21) | Miami-Dade FB21 | Miami-Dade FB73 |
| Niceville | North Collier County | North River - Palmetto | Palm Beach County | Palm Harbor |
| Panama City | Pascagoula | Pensacola | Port Canaveral FB1 | Port Canaveral FB2 | Punta Gorda |
| Safety Harbor | San Carlos Park | Sanford | Sanibel island | Sarasota County |
| St Augustine | St Johns County | St Petersburg | Seminole |
| Tampa | Tarpon Springs | Treasure island | Venice | Volusia County |
| West Manatee County - Holmes Beach |
SAN CARLOS PARK FIRE BOAT
San Carlos Park Boat
"Marine 50"
San Carlos Park, in Lee County, FL
recently took delivery of a 24' Carolina Skiff
to be in service as "Marine 50" at Station 53,
19591 Ben Hill Griffin Parkway, Miromar Lakes, FL.
The boat is powered by a 150 HP Yamaha.
It is the departments first boat.
March 2020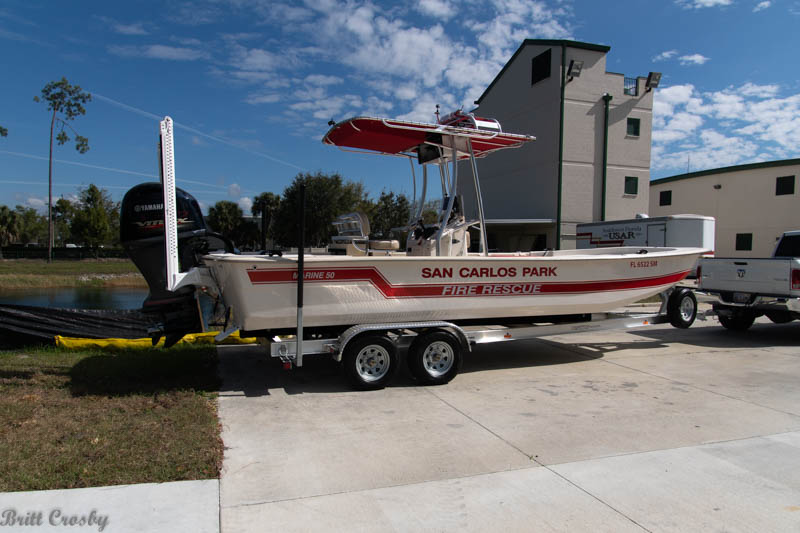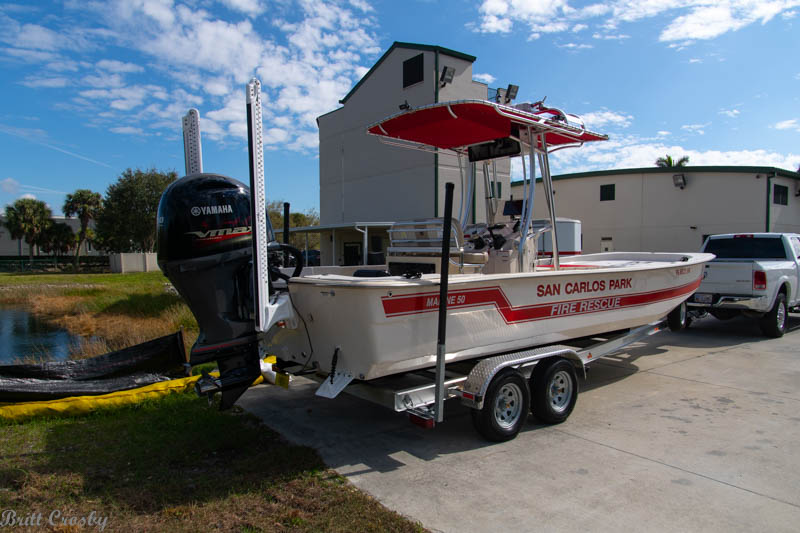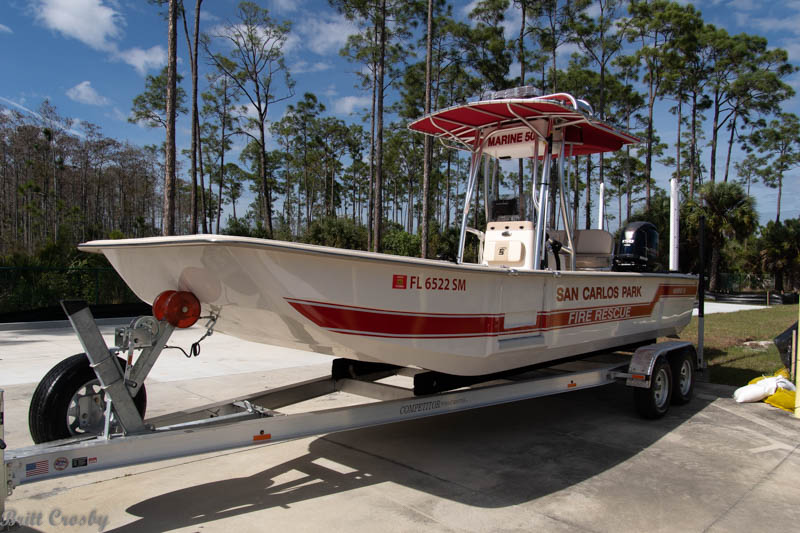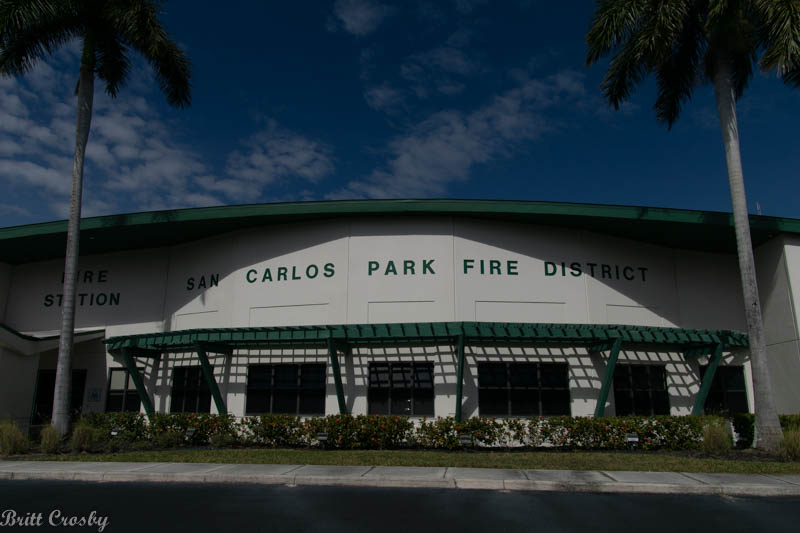 <![if !vml]>
<![endif]>
FLORIDA BOATS
| Boca Raton | Bonita Springs | Boynton Beach | Brevard County | Broward County |
| Cape Coral 1 | Cape Coral 2 | Captiva Island | Charlotte County | Clearwater | Clewiston |
| Daytona Beach | Delray Beach | Destin | Dunedin | Englewood | Estero | Everglades City |
| Fort Lauderdale | Fort Myers | Hillsborough County | Iona-McGregor | Isle of Capri, Greater Naples |
| Jacksonville-1 Old FB-1 | Jacksonville-2 M38 | Jacksonville-3 M40 | Jacksonville-4 M23 & M39 |
| Key West | Longboat Key | Marco Island | Matlacha-Pine Island | Madeira Beach |
| Miami Beach FB4 | Miami-City- Old FB1 | Miami-City-New FB15 & FB25 |
| Miami-Dade Old FB1 (73) | Miami-Dade Old FB2 (21) | Miami-Dade FB21 | Miami-Dade FB73 |
| Niceville | North Collier County | North River - Palmetto | Palm Beach County | Palm Harbor |
| Panama City | Pascagoula | Pensacola | Port Canaveral FB1 | Port Canaveral FB2 | Punta Gorda |
| Safety Harbor | San Carlos Park | Sanford | Sanibel island | Sarasota County |
| St Augustine | St Johns County | St Petersburg | Seminole |
| Tampa | Tarpon Springs | Treasure island | Venice | Volusia County |
| West Manatee County - Holmes Beach |
RETURN TO

FIREBOATS

FROM


Copyright
Britt Crosby
CapeCodFD.com