CapeCodFD.com
Special Feature

<![if !vml]>
<![endif]>


Photos by Britton W Crosby

[ CapeCodFD.com ] [ HOME ] [ SPECIAL FEATURES ] [ FIRE BOATS MAIN PAGE ]
<![if !vml]>
<![endif]>


New Page Added November 15, 2016
CALIFORNIA BOATS
Alameda Eureka-Humboldt Bay LONG BEACH Long Beach 15 Long Beach 20
Long Beach Lifeguards LOS ANGELES CITY Los Angeles City 1 Los Angeles City 2 Los Angeles City 3
Los Angeles City 4 Los Angeles City 5 Los Angeles County Los Angeles County Lifeguards
Monterey Oakland Orange County 1 Orange County 2 Orange County 3 Redwood City
Richmond San Diego Harbor 1 San Diego Harbor 2 San Diego Lifeguards
San Francisco 1 San Francisco 2 San Francisco 3 Sausalito-Southern Marin Tiburon
SAN FRANCISCO FIREBOAT 1
San Francisco Fire Department
"Phoenix"
"Fireboat 1"
1954 Fireboat
Built by Plant Monroe Engineering, Alameda, CA
89' LOA - 19' 5" beam - 7' draft
Rated at 9,600 gpm

Equipped with a 3,000 gpm deckgun above the pilot house,
(2) 2,000 gpm deckguns bow and stern deck,
and a 2,000 gpm water tower 32' above the waterline
which extends to 48 feet above the waterline.
There are also 1000 gpm nozzles at the forward waterline
for reaching under wharfs.
The Phoenix carries more than 500 gallons of foam.
Approx 15 knots
The San Francisco Fireboats are docked at Fire Station 35
at Pier 22-1/2 on the Embarcadero at the foot of Harrison Street
in San Francisco.
Photos Oct 2016
San Francisco Fire Station 35
and the Fireboat Station
Oct 2016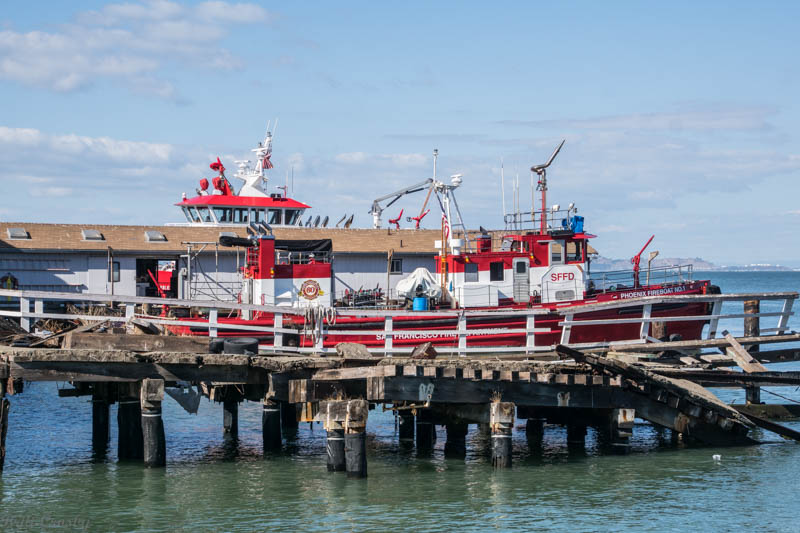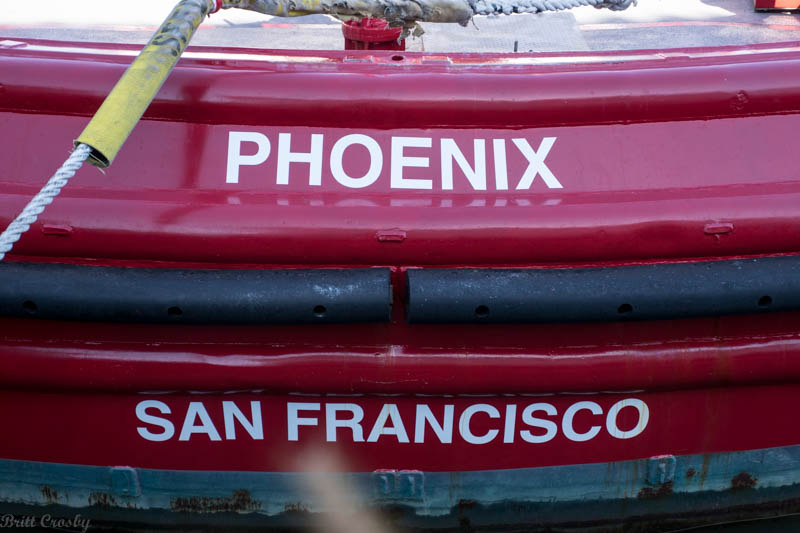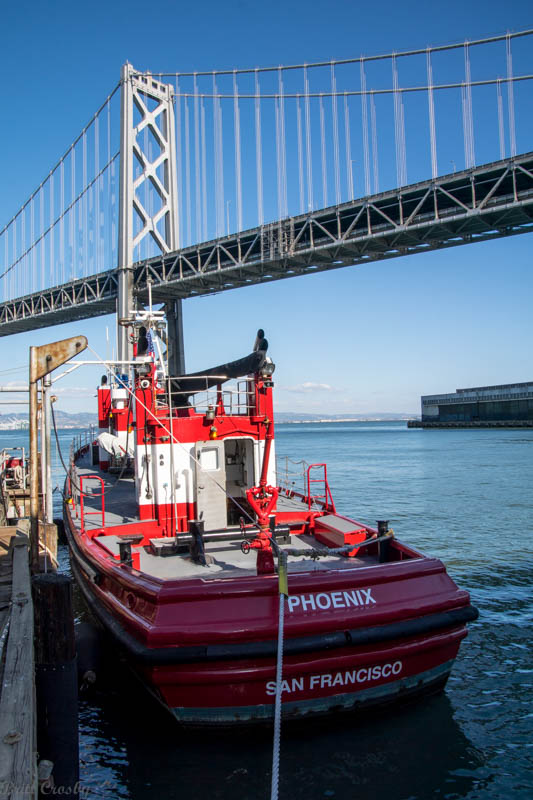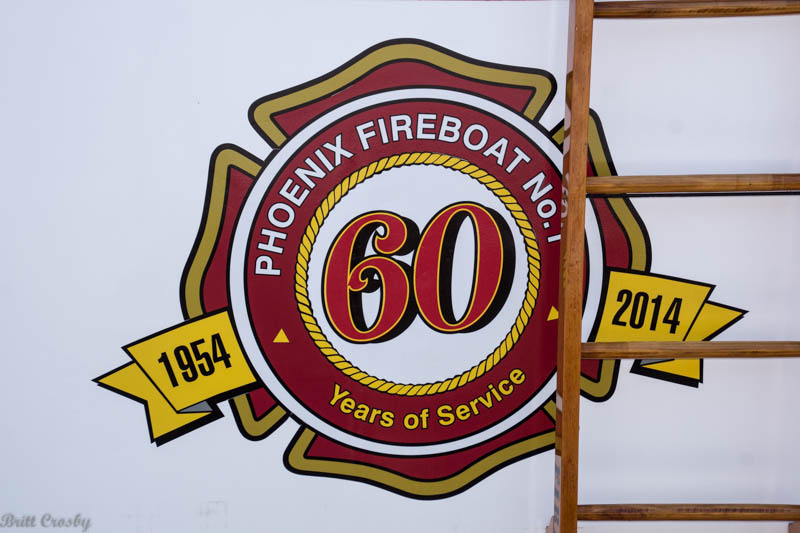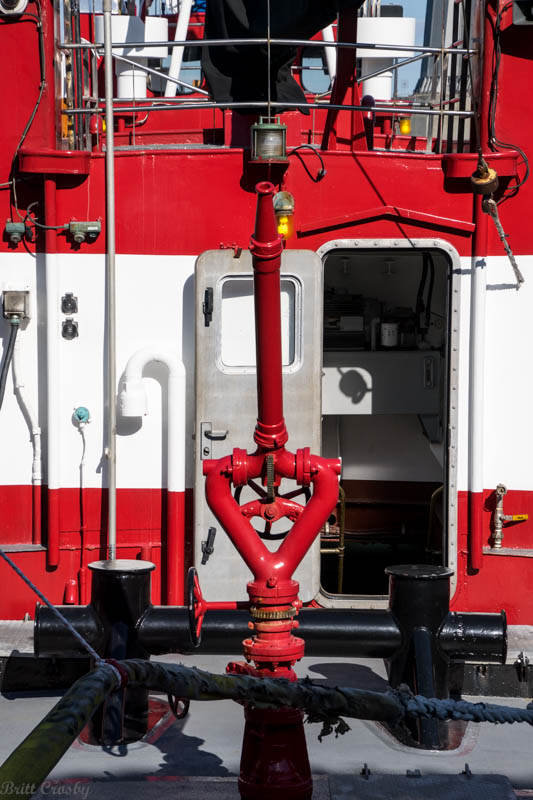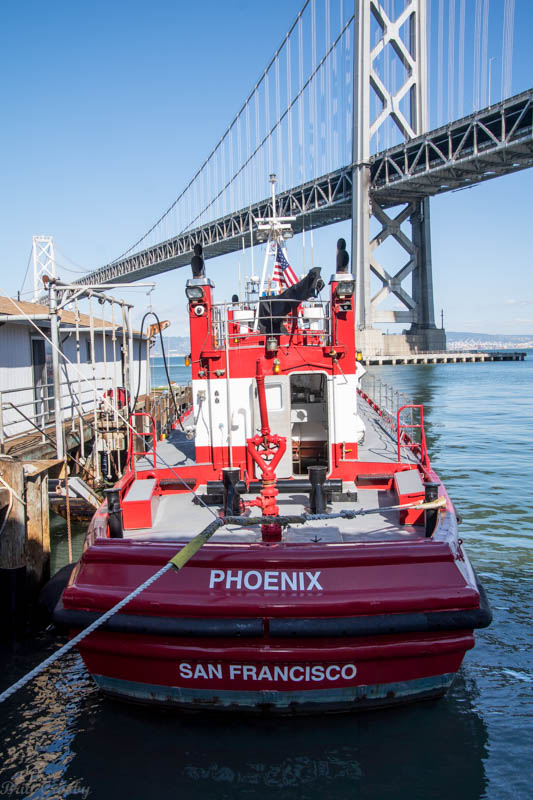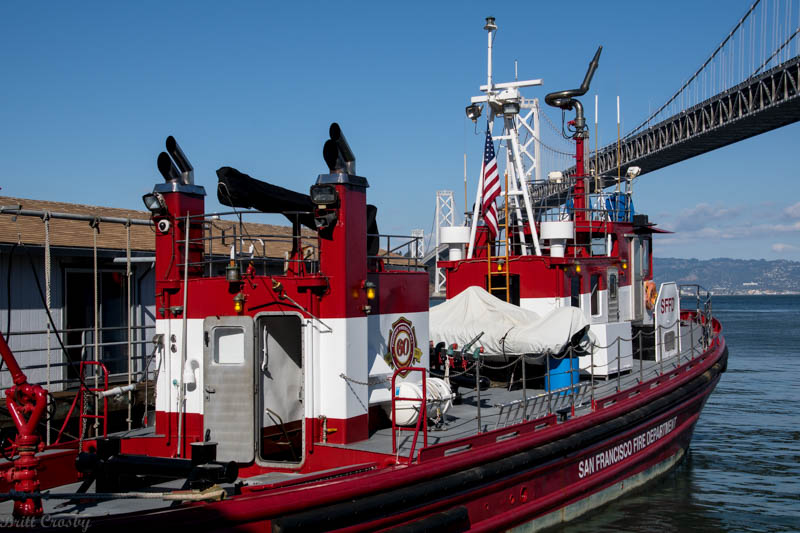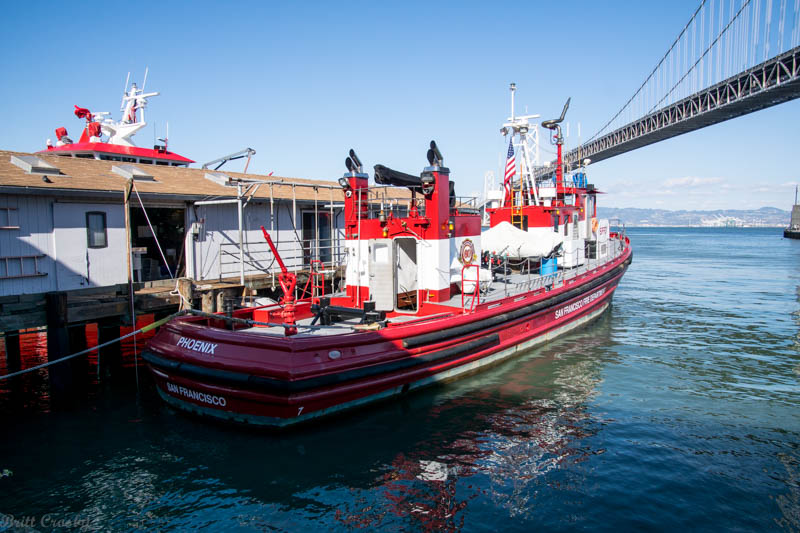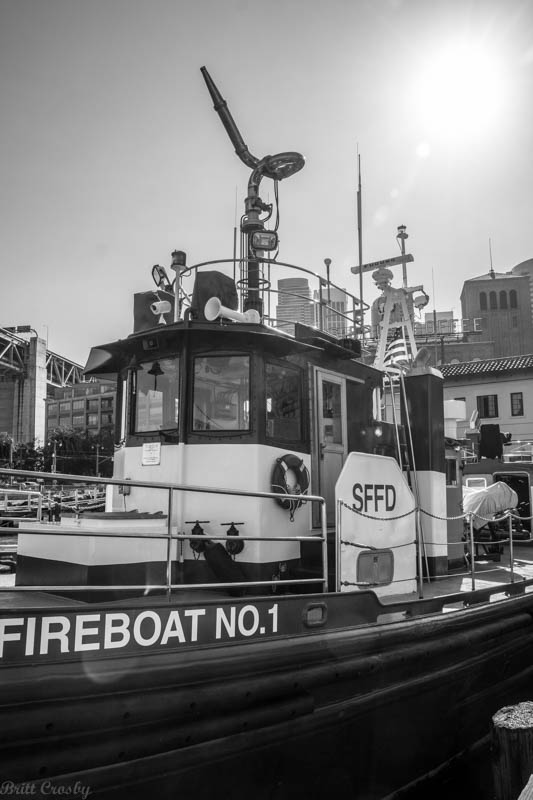 <![if !vml]>

<![endif]>

CALIFORNIA BOATS
Alameda Eureka-Humboldt Bay LONG BEACH Long Beach 15 Long Beach 20
Long Beach Lifeguards LOS ANGELES CITY Los Angeles City 1 Los Angeles City 2 Los Angeles City 3
Los Angeles City 4 Los Angeles City 5 Los Angeles County Los Angeles County Lifeguards
Monterey Oakland Orange County 1 Orange County 2 Orange County 3 Redwood City
Richmond San Diego Harbor 1 San Diego Harbor 2 San Diego Lifeguards
San Francisco 1 San Francisco 2 San Francisco 3 Sausalito-Southern Marin Tiburon
RETURN TO

FIREBOATS

FROM


Copyright
Britt Crosby
CapeCodFD.com