CapeCodFD.com
Special Feature

<![if !vml]>
<![endif]>


Photos by Britton W Crosby

[ CapeCodFD.com ] [ HOME ] [ SPECIAL FEATURES ] [ FIRE BOATS MAIN PAGE ]
<![if !vml]>
<![endif]>


New Page Added November 11, 2016
CALIFORNIA BOATS
Alameda Eureka-Humboldt Bay LONG BEACH Long Beach 15 Long Beach 20
Long Beach Lifeguards LOS ANGELES CITY Los Angeles City 1 Los Angeles City 2 Los Angeles City 3
Los Angeles City 4 Los Angeles City 5 Los Angeles County Los Angeles County Lifeguards
Monterey Oakland Orange County 1 Orange County 2 Orange County 3 Redwood City
Richmond San Diego Harbor 1 San Diego Harbor 2 San Diego Lifeguards
San Francisco 1 San Francisco 2 San Francisco 3 Sausalito-Southern Marin Tiburon
OAKLAND FIREBOAT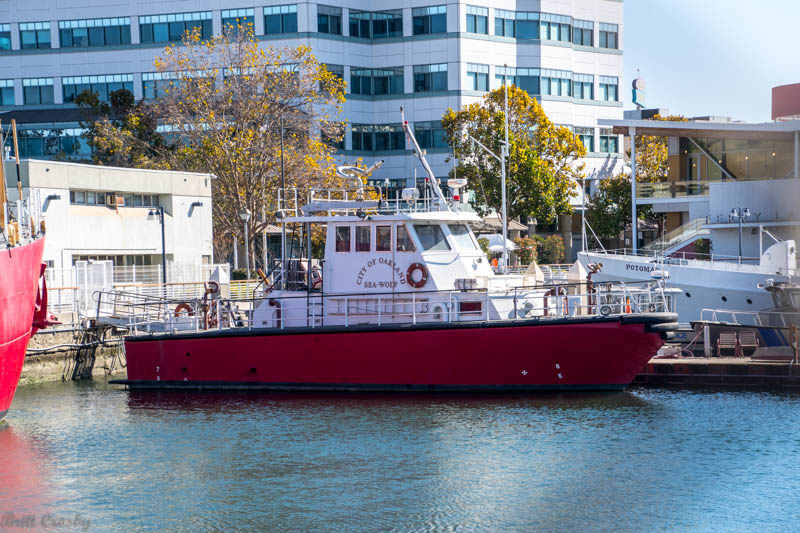 Oakland Fire department
"Sea Wolf"
Oakland has had several fireboats over the years.
Following the 1989 Earthquakes, Oakland committed to
building a new fireboat.
The 1994 "Sea Wolf" was built is Pascagoula, Mississippi
by Sea-Fab, Inc.
The vessel is 60' in length.
It is capable of 8,000 gpm thru 4 turrets.
In 2003, the City defunded the fireboat staffing.
The boat has been maintained, but not actively in service.
Along with Sea Wolf the Oakland FD also operates a
newer Safeboat for quick response.
The "Sea Wolf" and other vessels are off Embarcadero West
at the foot of Clay St.
Photos Oct 2016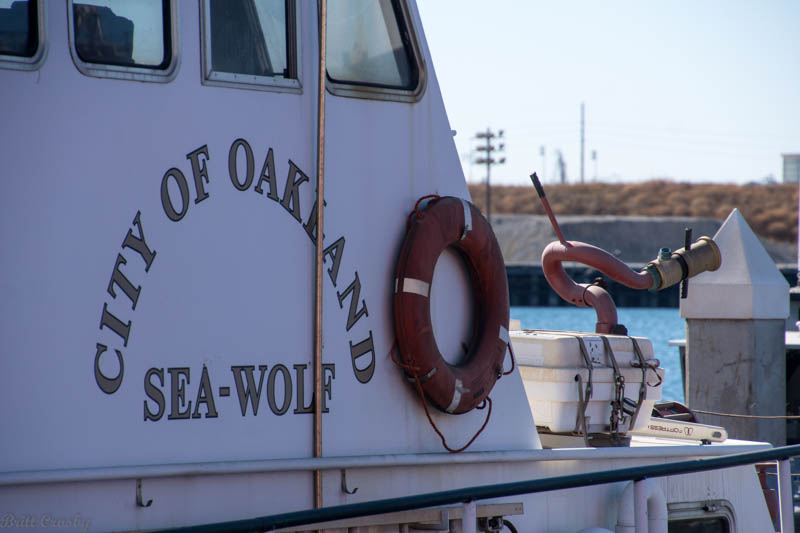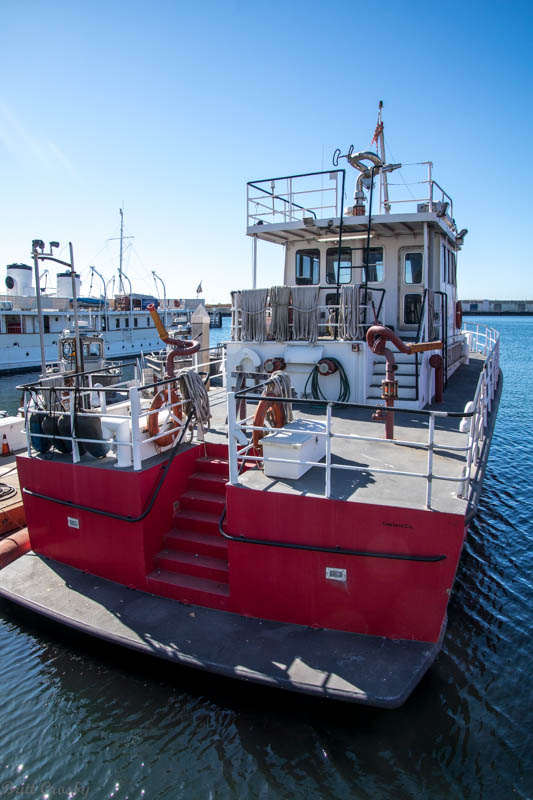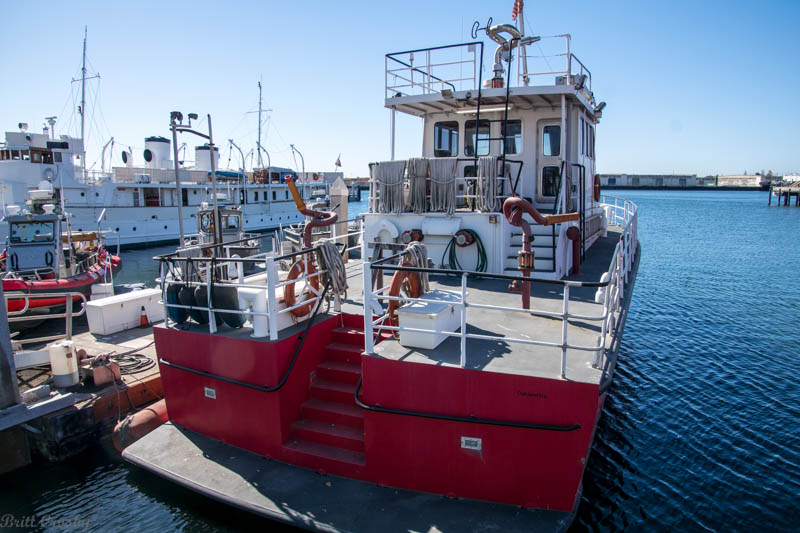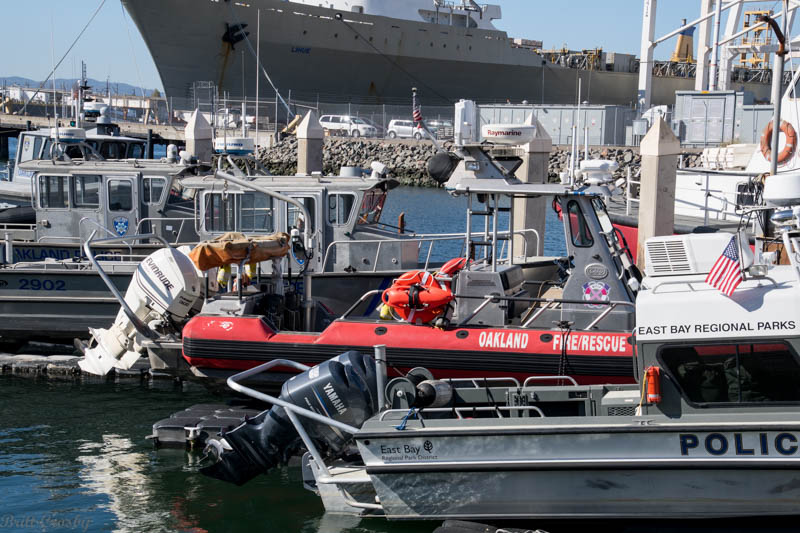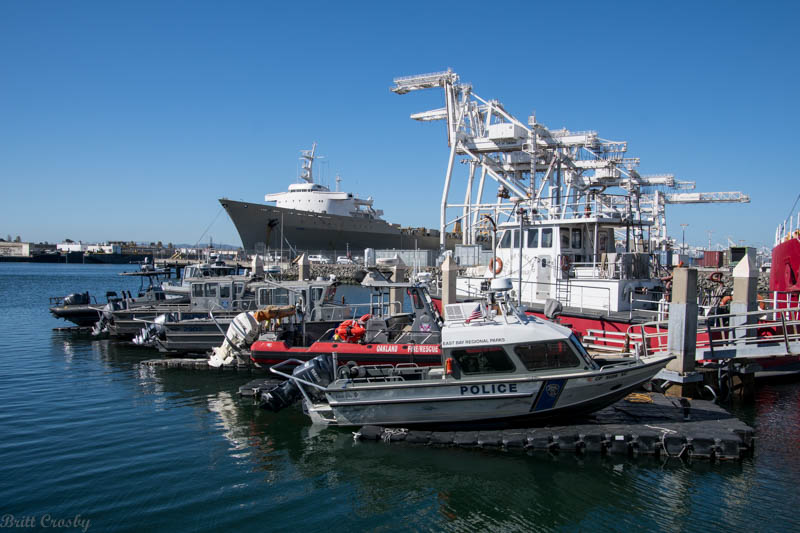 <![if !vml]>
<![endif]>

CALIFORNIA BOATS
Alameda Eureka-Humboldt Bay LONG BEACH Long Beach 15 Long Beach 20
Long Beach Lifeguards LOS ANGELES CITY Los Angeles City 1 Los Angeles City 2 Los Angeles City 3
Los Angeles City 4 Los Angeles City 5 Los Angeles County Los Angeles County Lifeguards
Monterey Oakland Orange County 1 Orange County 2 Orange County 3 Redwood City
Richmond San Diego Harbor 1 San Diego Harbor 2 San Diego Lifeguards
San Francisco 1 San Francisco 2 San Francisco 3 Sausalito-Southern Marin Tiburon
RETURN TO

FIREBOATS

FROM


Copyright
Britt Crosby
CapeCodFD.com