CapeCodFD.com
Special Feature

<![if !vml]>

<![endif]>


Photos by Britton W Crosby

[ CapeCodFD.com ] [ HOME ] [ SPECIAL FEATURES ] [ FIRE BOATS MAIN PAGE ]
<![if !vml]>
<![endif]>


New Page Added November 15, 2016 Updated Feb 23, 2023
CALIFORNIA BOATS
Alameda Eureka-Humboldt Bay LONG BEACH Long Beach 15 Long Beach 20
Long Beach Lifeguards LOS ANGELES CITY Los Angeles City 1 Los Angeles City 2 Los Angeles City 3
Los Angeles City 4 Los Angeles City 5 Los Angeles County Los Angeles County Lifeguards
Monterey Oakland Orange County 1 Orange County 2 Orange County 3 Redwood City
Richmond San Diego Harbor 1 San Diego Harbor 2 San Diego Lifeguards
San Francisco 1 San Francisco 2 San Francisco 3 Sausalito-Southern Marin Tiburon
FIREBOAT 20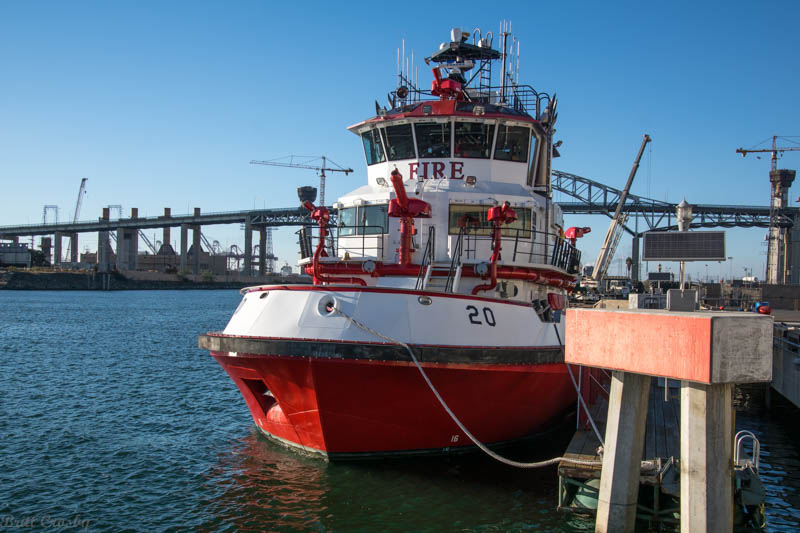 L
Long Beach Fire department
"Protector"
"Fireboat 20"
2016 Foss Maritime Fireboat built in Seattle, WA.
108' LOA, 100' LWL, 35' beam, 15' draft
40,000 gpm pump with actual capacity closer to 60,000 gpm

The vessel, designed by Robert Allen, is equipped with the
Voith Schneider propulsion system allowing it to move in any
director while controlled from fore and aft facing stations in the wheelhouse.
It is capable of 12 knots max with a slower 8 knots low wake speed
within the busy Port of Long Beach rated #2 in the country.
It is quipped with numerous remote controlled nozzles
including a single 12,000 gpm monitor capable of throwing a stream
some 600 feet or 20 stories high. The 9 others monitors range from 1,500 to 6,000 gpm.
The vessel also has a 55' ladder / crane used for deploying equipment
or the auxiliary boat.
The "Protector" is a CBRNE design.
Long Beach Fire Station 20 is located on the Back Channel
at 549 Pier D Ave West, Long Beach.

A twin ship to be named "Vigilance" is expected to be delivered in 2017.
The new vessels will replace the 1988 vessels "Challenger" and "Liberty"
Photo Oct 2016
Also see Long Beach Fireboats
Fireboat 15
Fireboat 20
Lifeguard Rescue Boats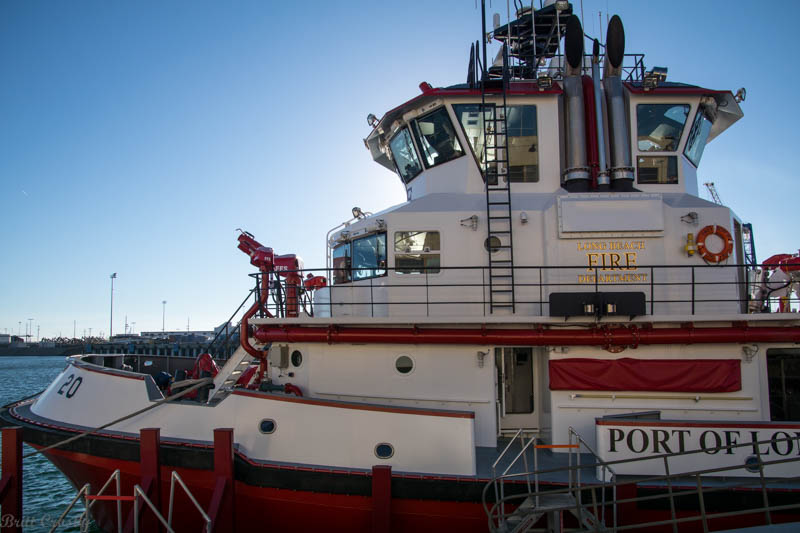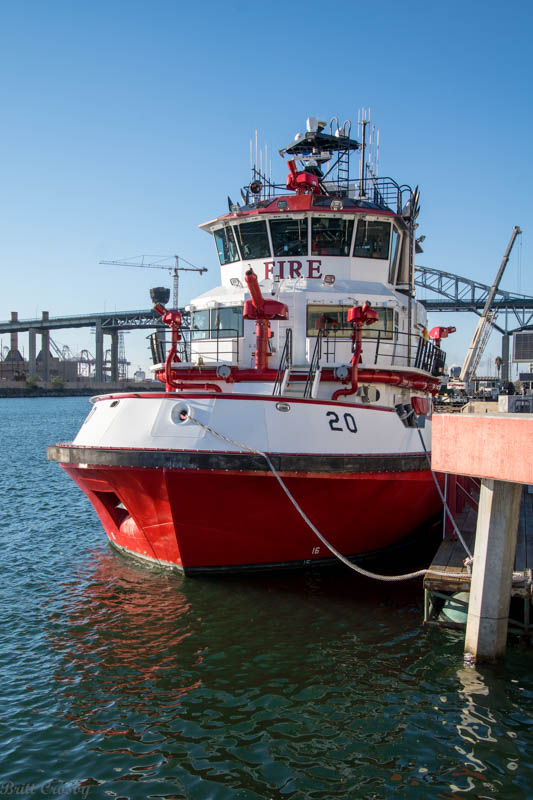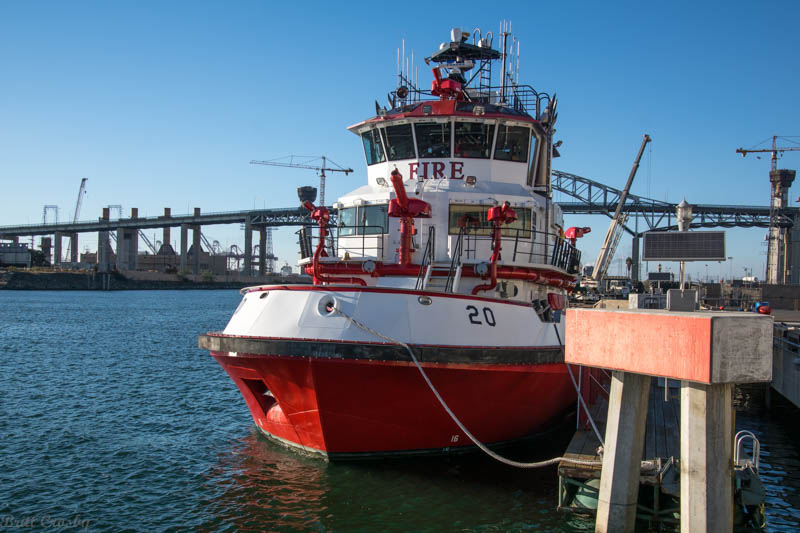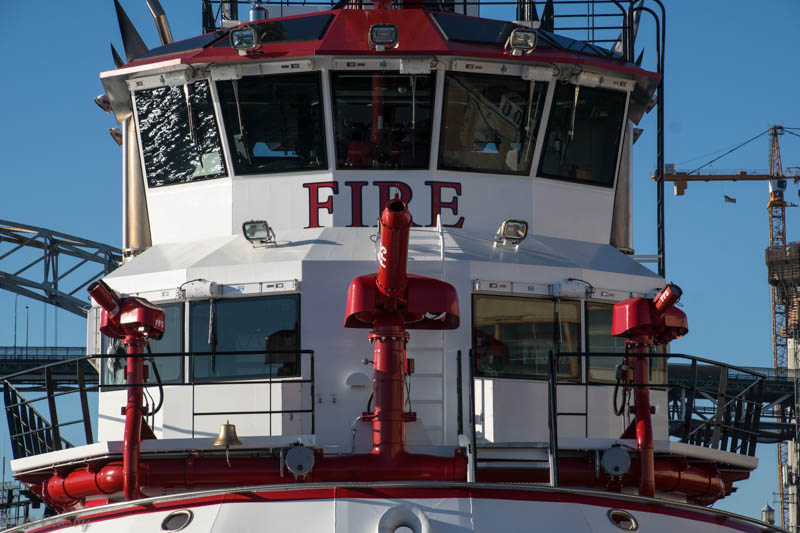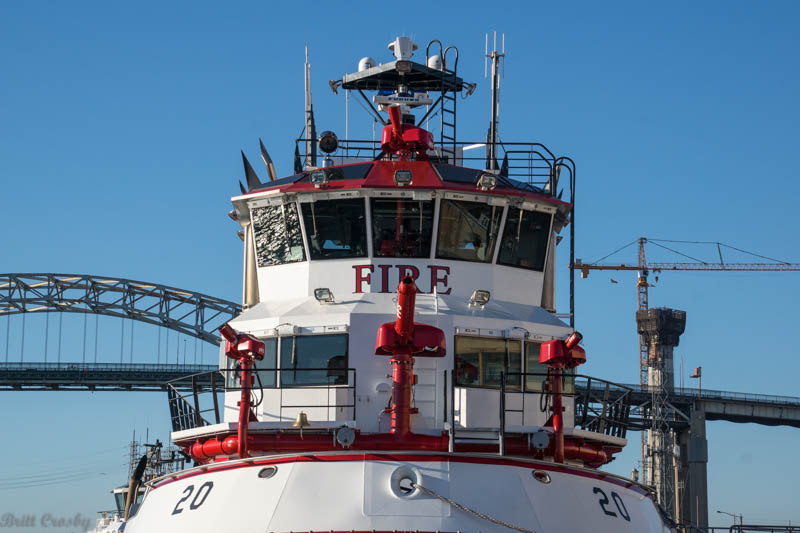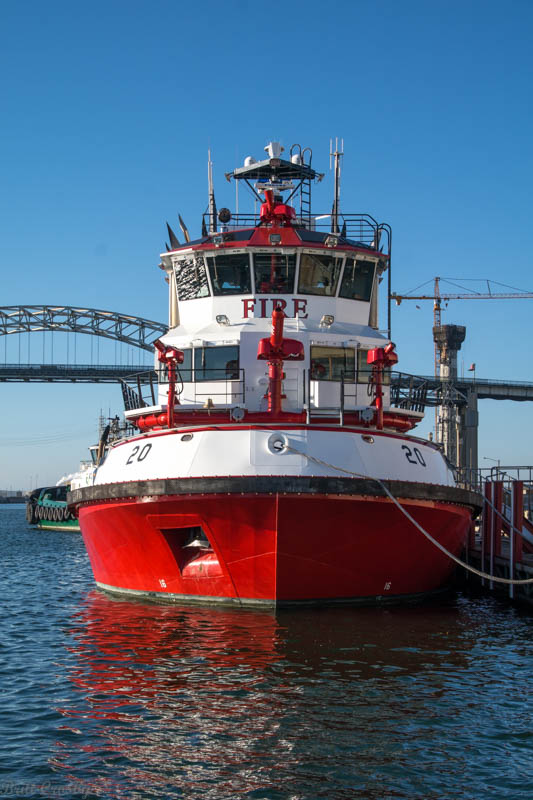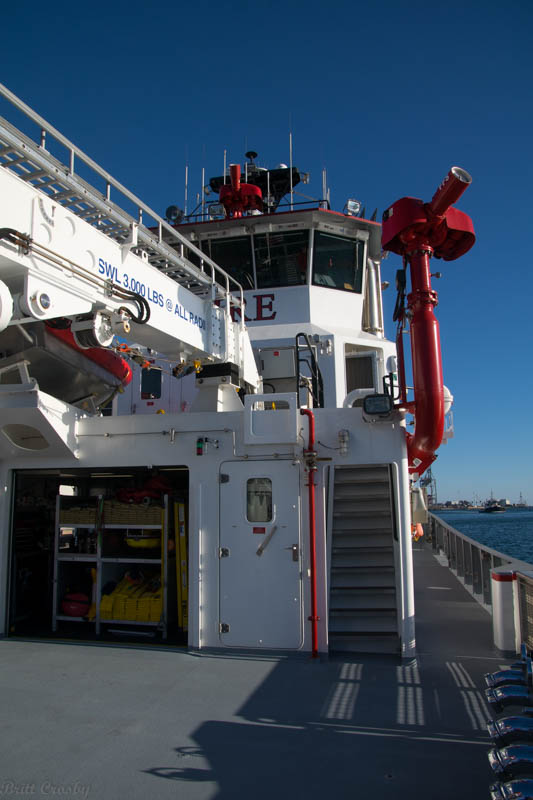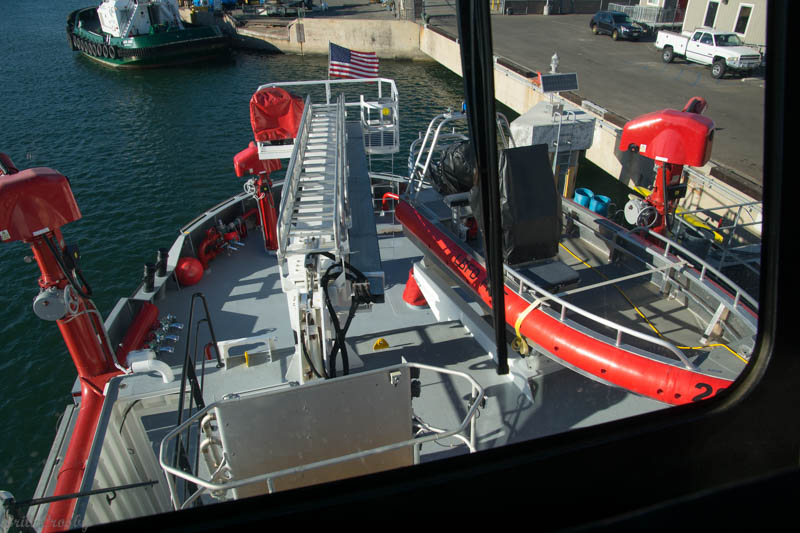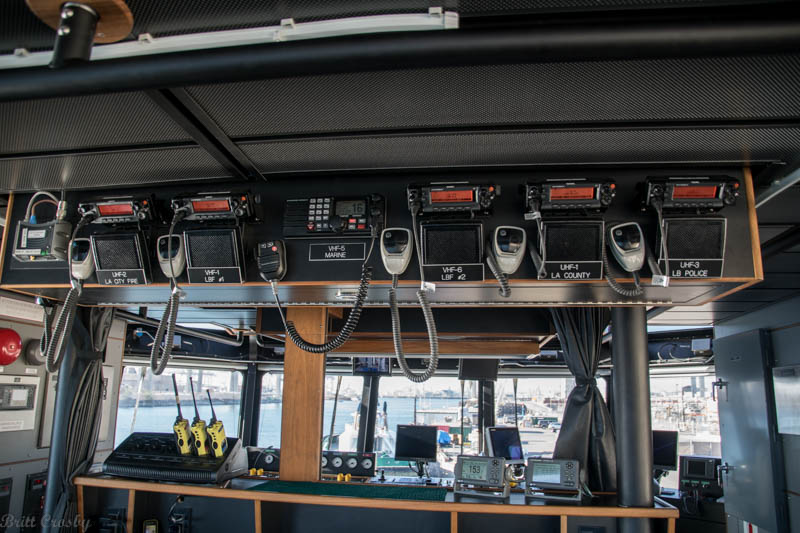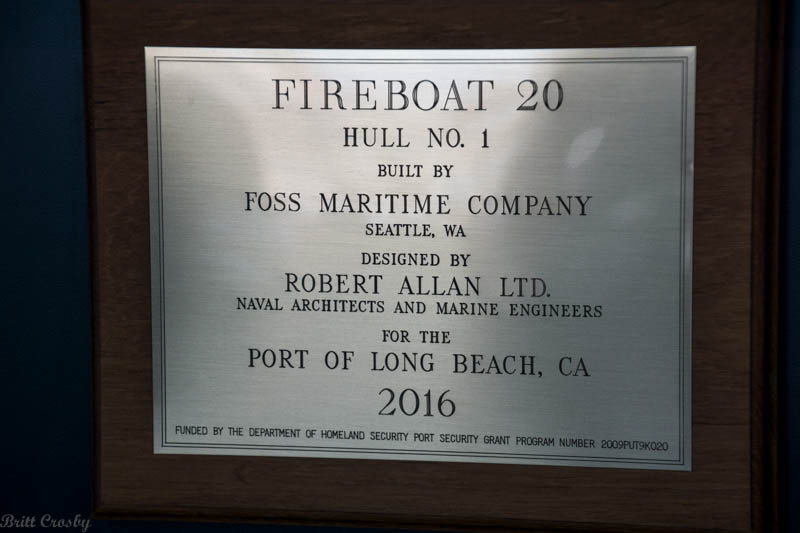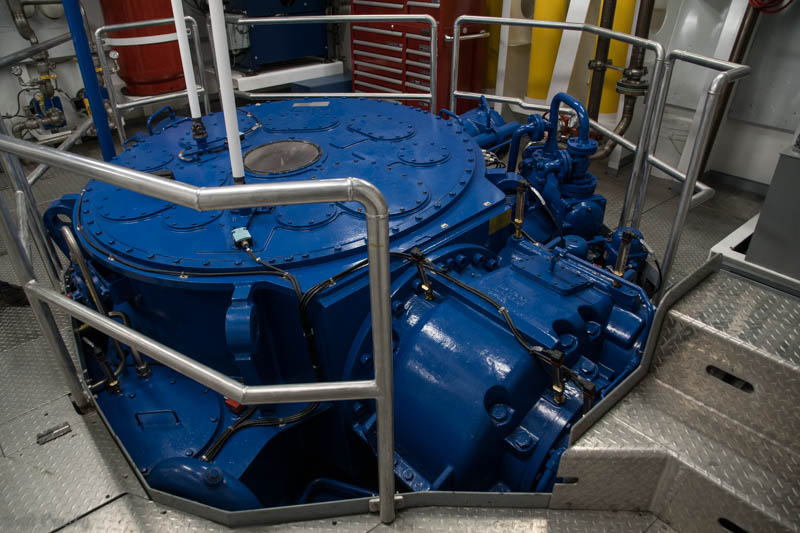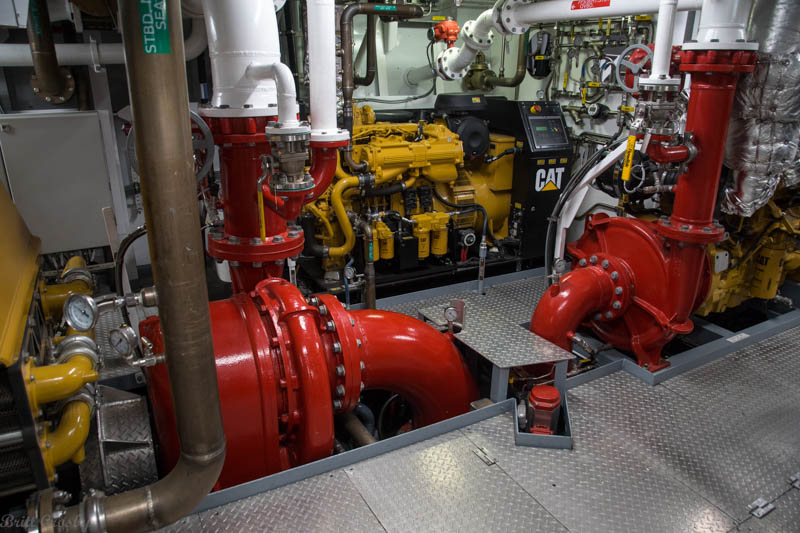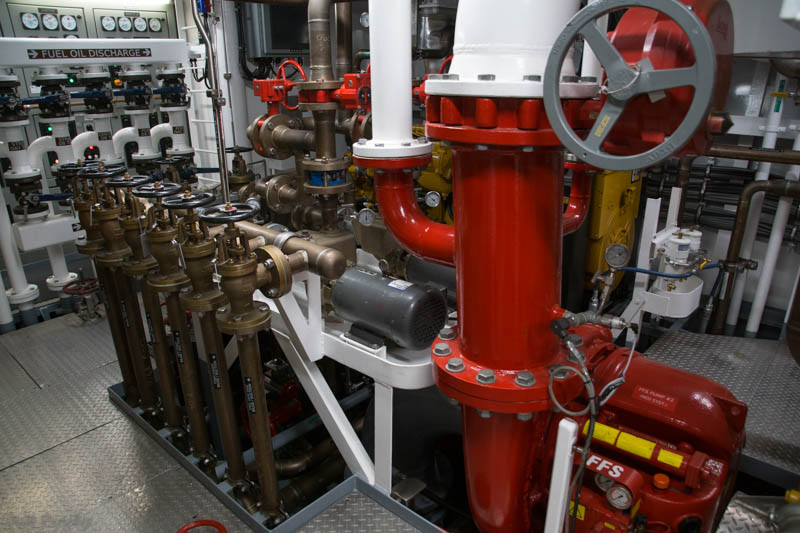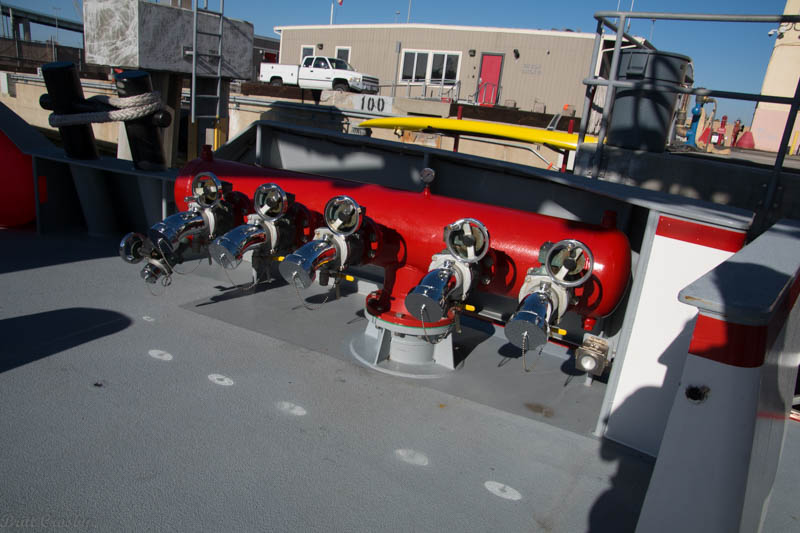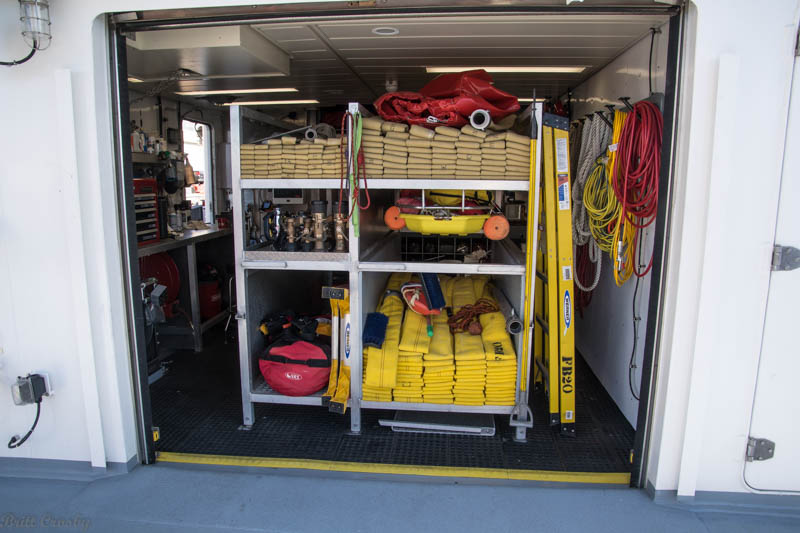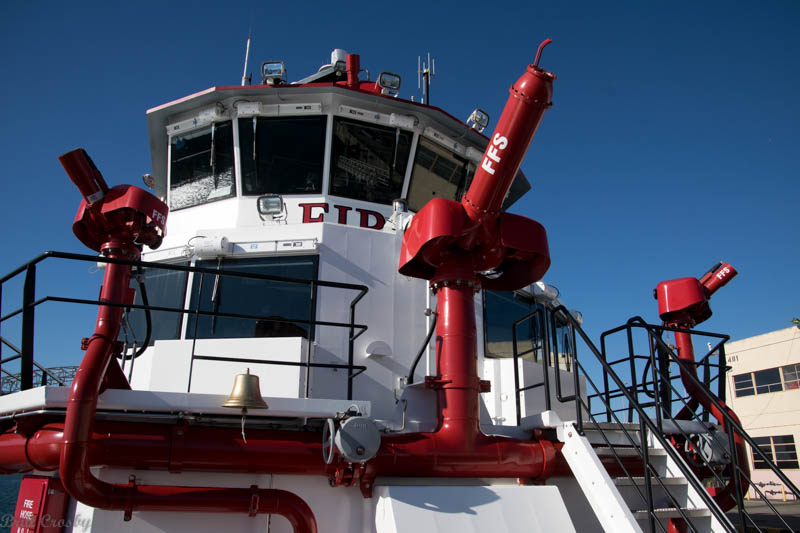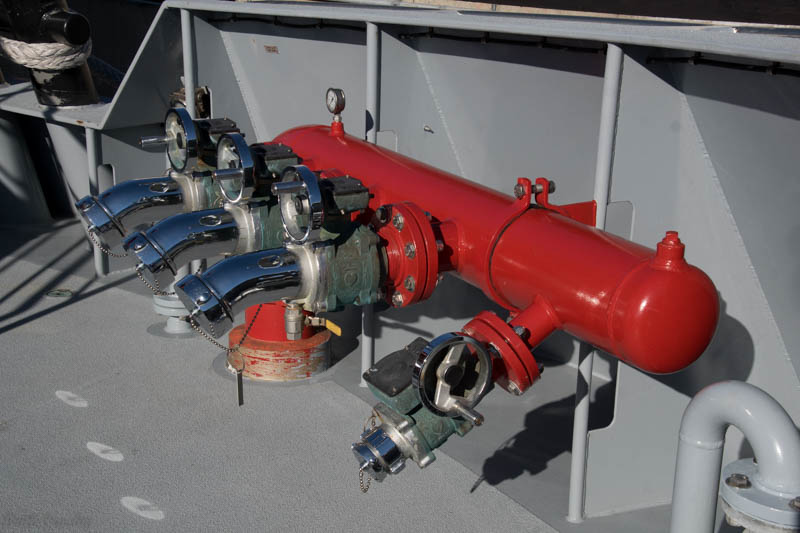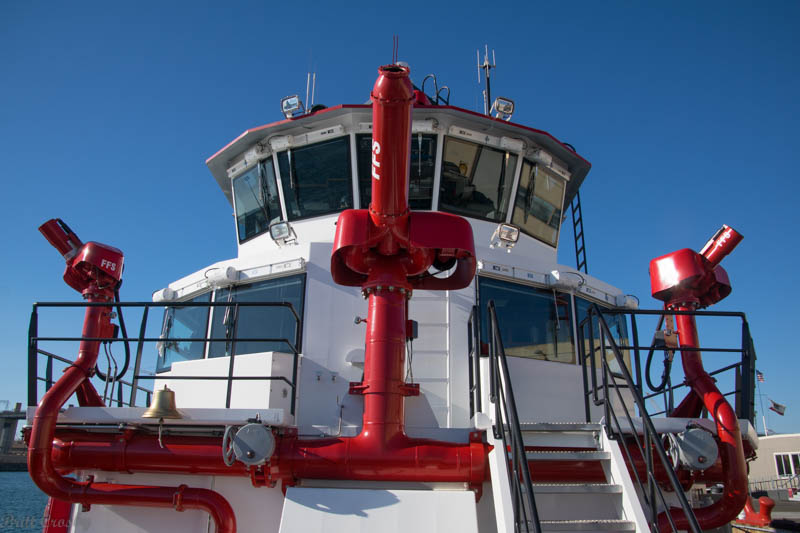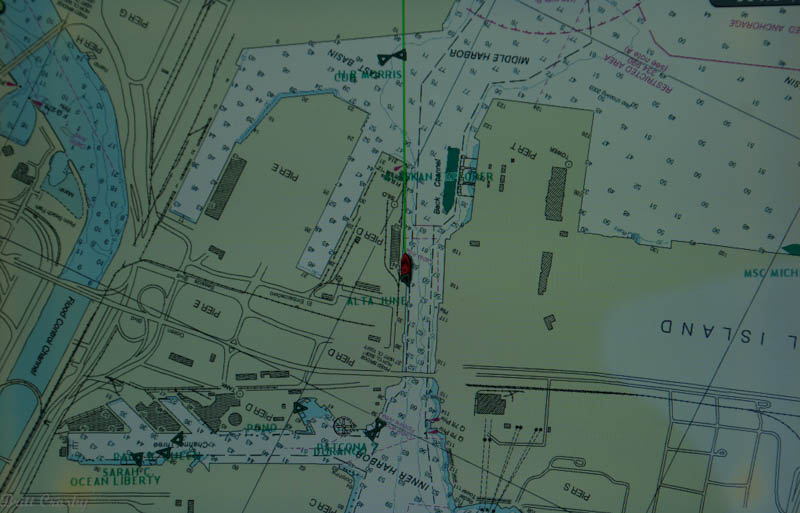 <![if !vml]>

<![endif]>

CALIFORNIA BOATS
Alameda Eureka-Humboldt Bay LONG BEACH Long Beach 15 Long Beach 20
Long Beach Lifeguards LOS ANGELES CITY Los Angeles City 1 Los Angeles City 2 Los Angeles City 3
Los Angeles City 4 Los Angeles City 5 Los Angeles County Los Angeles County Lifeguards
Monterey Oakland Orange County 1 Orange County 2 Orange County 3 Redwood City
Richmond San Diego Harbor 1 San Diego Harbor 2 San Diego Lifeguards
San Francisco 1 San Francisco 2 San Francisco 3 Sausalito-Southern Marin Tiburon
RETURN TO

FIREBOATS

FROM


Copyright
Britt Crosby
CapeCodFD.com