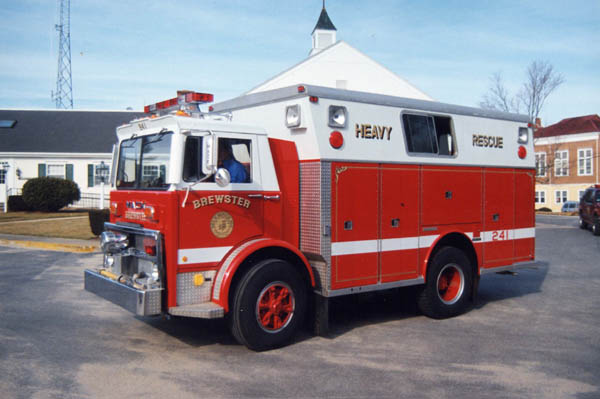 Brewster purchased this used 1980 Mack MB / Saulsbury Heavy Rescue in 1996.
It is designated Heavy Rescue 241.
It was fully equipped with extrication equipment, a cascade system,
a 250gpm pump and 300 gallon tank, and more.
The Mack MB Heavy Rescue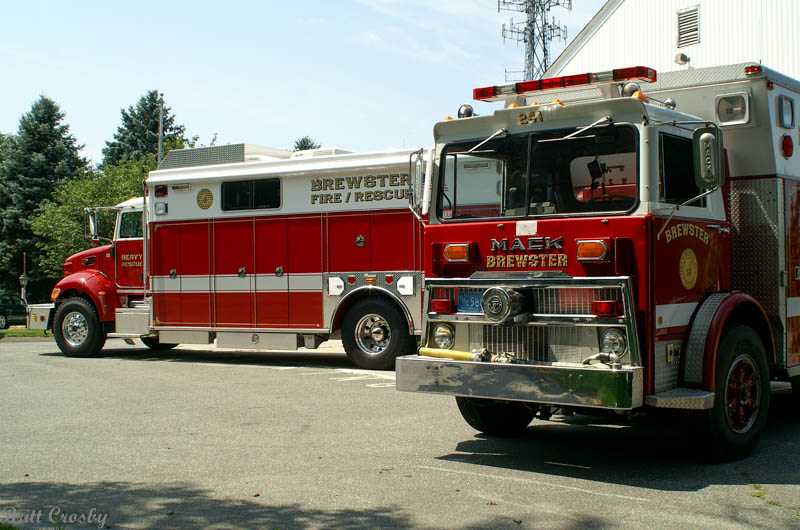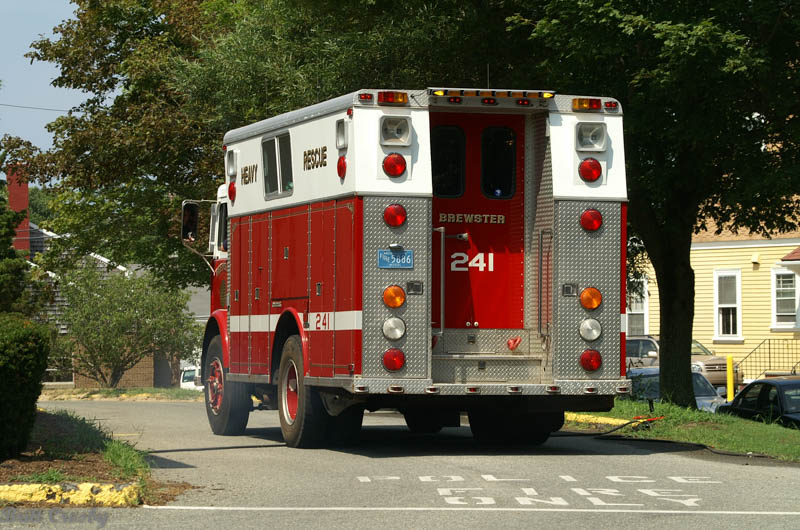 It served until replaced in 2005 by a new Peterbuilt/Marion Heavy Rescue.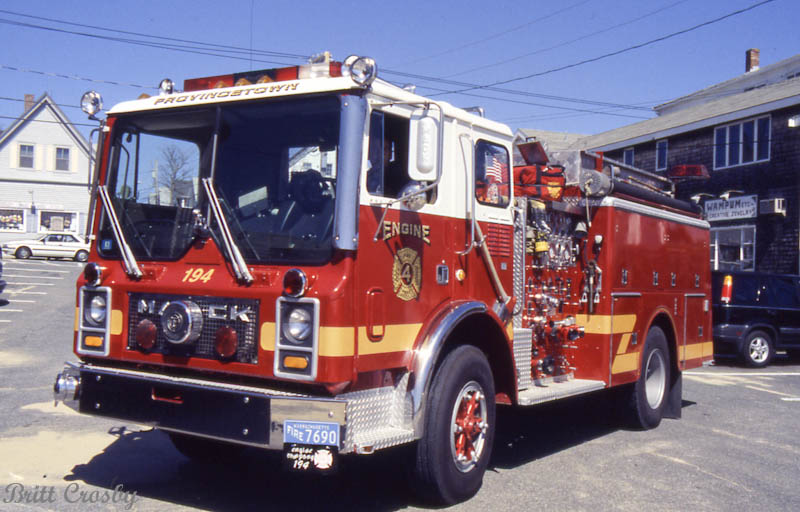 Provincetown purchased this 1980 Mack MC Pumper in 1997.
It had a 1250 gpm pump and 500 gallon tank.
It was designated Engine 4 (Engine 194).
The Mack was assigned to the Johnson St Station.
It replaced the 1976 International/Maxim front mount 1000/500 Engine 4.
The Mack served until replaced in 2006.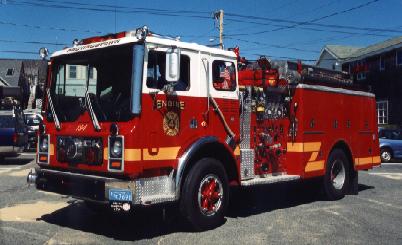 One of Engine 194's first big fires was the Whaler's Wharf 5 alarm fire
February 10, 1998.
Engine 194 operated at a 3rd alarm fire on Commercial street March 14, 2002.
Plymouth Fire Department's Tanker 1
A 1989 Mack RM / Saulsbury
500gpm / 2500 gallon tanker.
Sept 2017
Sandwich bought this 1987 Mack R model in 2008.
The Mack chassis replaced the 1980 AM General former military chassis
that had been built in 2002.
The Fire One 300 gpm / 2000 gallon / 200 foam pump & tank
were remounted on the newer chassis.
Sept 2008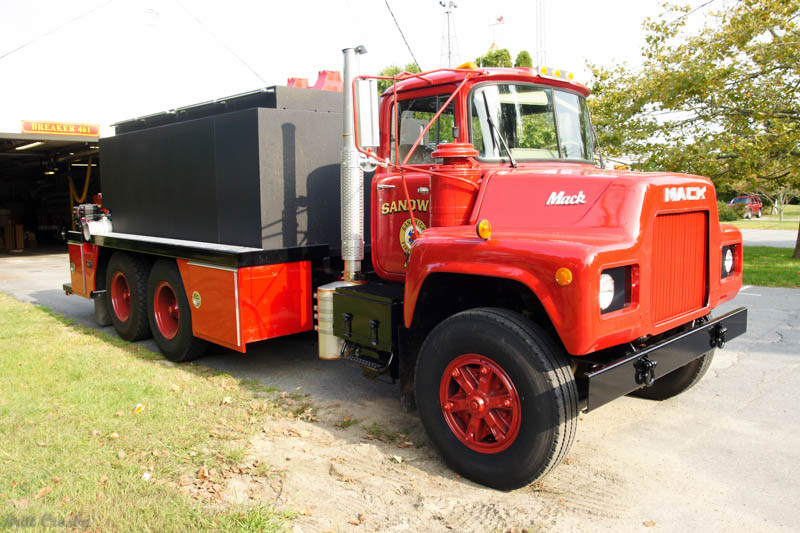 April 2012
April 2012
Sandwich Tanker 464 Mutual aid to West Barnstable structure fire.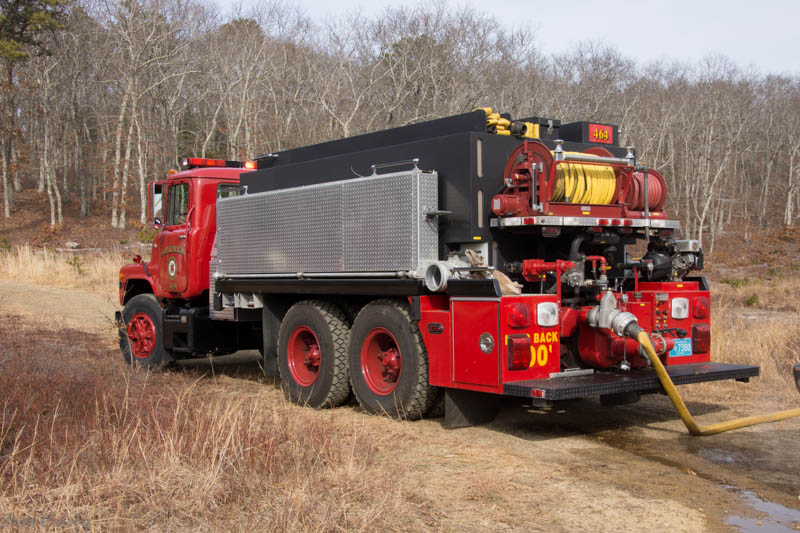 March 2013
Brush fire on power lines in Sandwich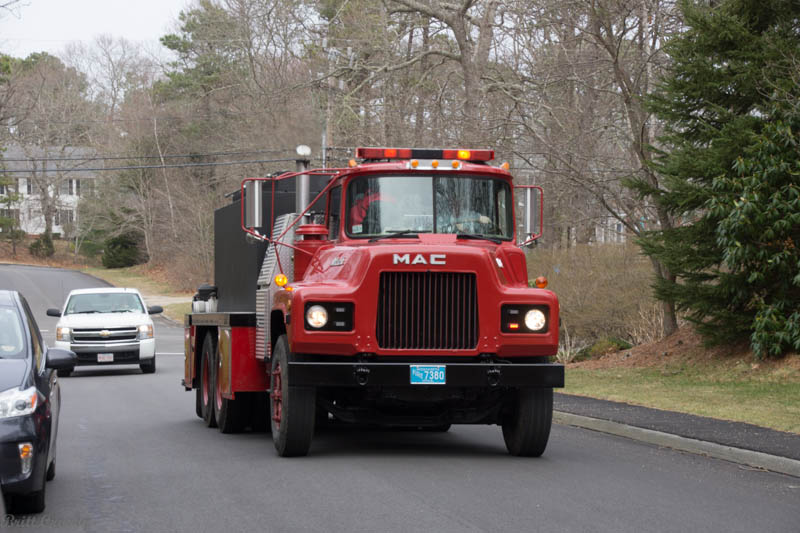 April 2014 Responding to a West Barnstable Structure Fire.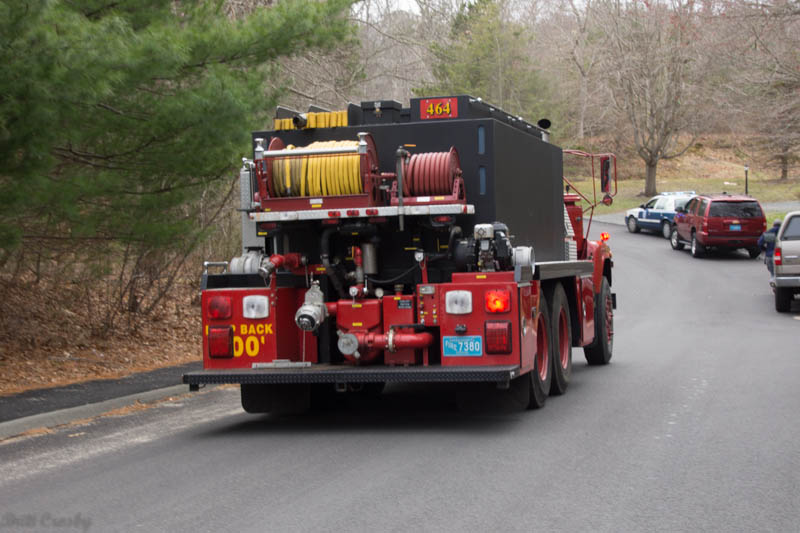 Sandwich Mack Tanker 464 served until replaced in 2016