CapeCodFD.com
Special Feature

<![if !vml]>

<![endif]>


Photos by Britton W Crosby

[ CapeCodFD.com ] [ HOME ] [ SPECIAL FEATURES ] [ FIRE BOATS MAIN PAGE ]

<![if !vml]>
<![endif]>


Original Feature Posted April 26, 2004 - Re-launched January 28, 2012
Updated March 21, 2023
MARYLAND BOATS
Annapolis Anne Arundel Avenue Dist 7 Baltimore Benedict Bowleys Quarters
Charlestown Chesapeake City Cobb Island Deale Havre DeGrace Kent Island
Marbury Dist 10 Nanjemoy Newburg North Beach North Point-Edgemere Ocean City Oxford
Prince George County Prince Georges Volunteers Potomac Heights Ridge Dist 4 Riviera Beach
Romancoke Salisbury Shady Side Solomons St. Michaels Towson MD Fire Museum Tilghman Island

BALTIMORE CITY, MD
Marine Division Old Boats Fireboat 1 Fireboat 2
Fire / Rescue Boat 1 Fire / Rescue Boat 2

MARINE DIVISION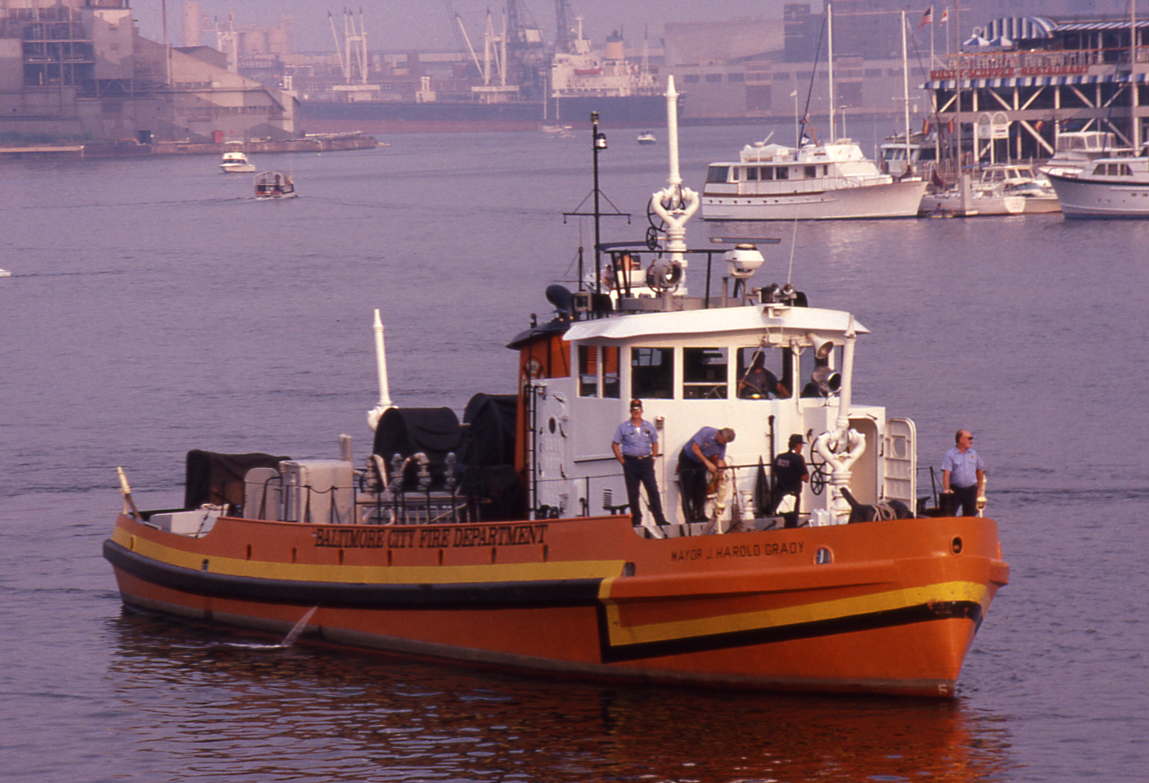 Baltimore, Maryland Fireboat 2
"Mayor J. Harold Grady"
1960 - 2008
BALTIMORE CITY FIRE BOATS
The City of Baltimore has a large and busy port.
Over the years there have been many large fires along the waterfront.
Baltimore City has had many fire boats over the years.
When I first photographed the boats in the 1980's and 1990's
they were painted orange & white, as was most of the fire apparatus
at that time.
Apparatus and the boats were painted red and white in the 2000's.
Today the city maintains a reduced, but modern Marine Division.
RELATED LINKS
BALTIMORE CITY FIRE DEPARTMENT
BALTIMORE CITY FIRE STATIONS
BALTIMORE FIREFIGHTERS LOCAL 734
BALTIMORE CITY FIRE FACTORY E33-T5-M16

BALTIMORE CITY MARINE DIVISION
OLD FIRE BOAT "AUGUST EMRICH" 1960-1994
OLD FIRE BOAT "MAYOR J. HAROLD GRADY" 1960-2008
OLD FIRE BOAT "MAYOR THOMAS D'ALASANDRO JR." 1956-
HikeMetal Fire Boats
SeaArk Fire Boats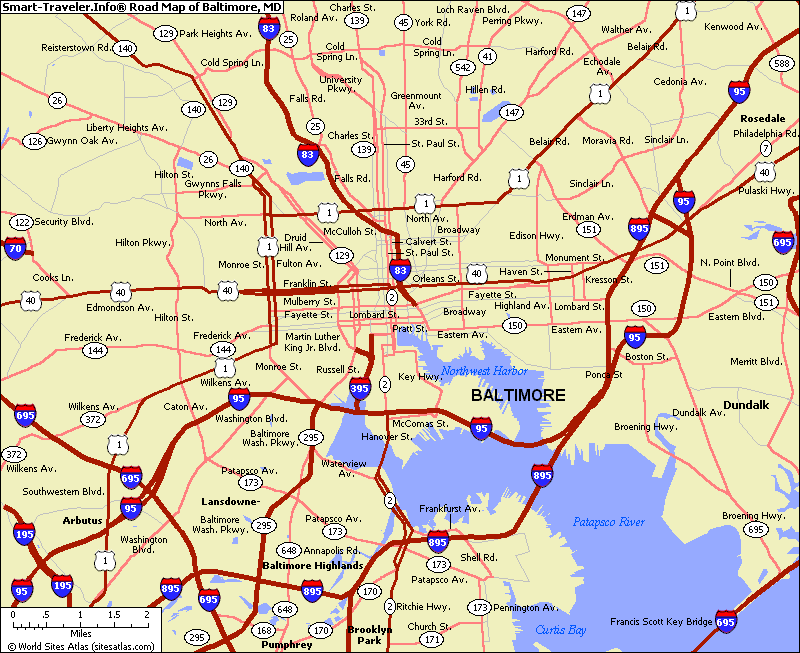 Map of the Baltimore City and harbor area.
The fire boat station is located at Fort McHenry.
Baltimore, Maryland Fireboat Station 1
Fort McHenry
Station built around 1937.
The last remaining fire boat station in the city.


Baltimore Fire Department Marine Division
Fort McHenry


Baltimore's Fort McHenry Fire Boat Station 1
with new fire boat "Frazier" and old fire boat "D'Alasandro."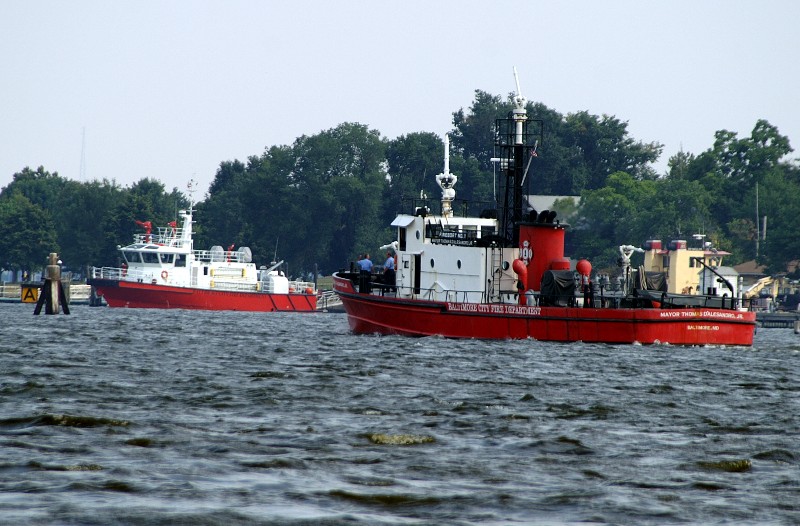 Baltimore Boats March 2015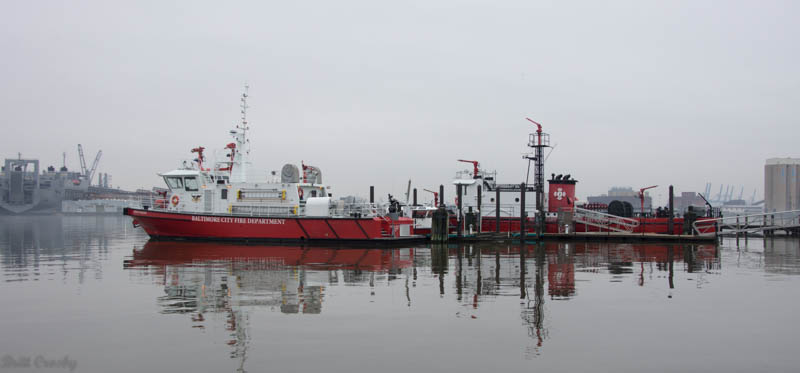 OLD BOATS


"August Emrich"
Baltimore Fireboat
Built 1960 - Retired 1994
85' 4 1/2" LOA, 6000 gpm Capacity
Built at Jakobson Shipyard Inc., Oyster bay, L.I., NY
Originally served as Engine 48 in Oct 1960.
Served as Reserve Fire Boat 2 from 1972 until decommissioned in Oct 1994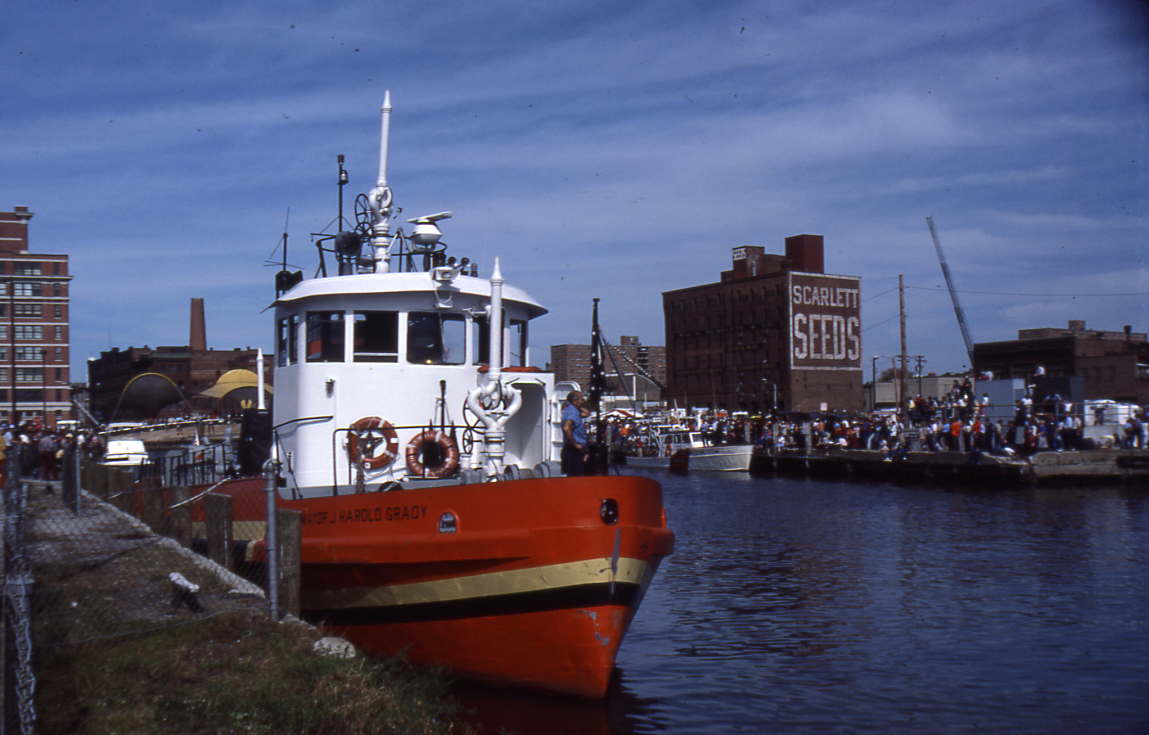 "Mayor J. Harold Grady"
Baltimore Fireboat 2
Built 1960 - Last served in reserve status until sold in 2008
85' LOA, 6000 gpm Capacity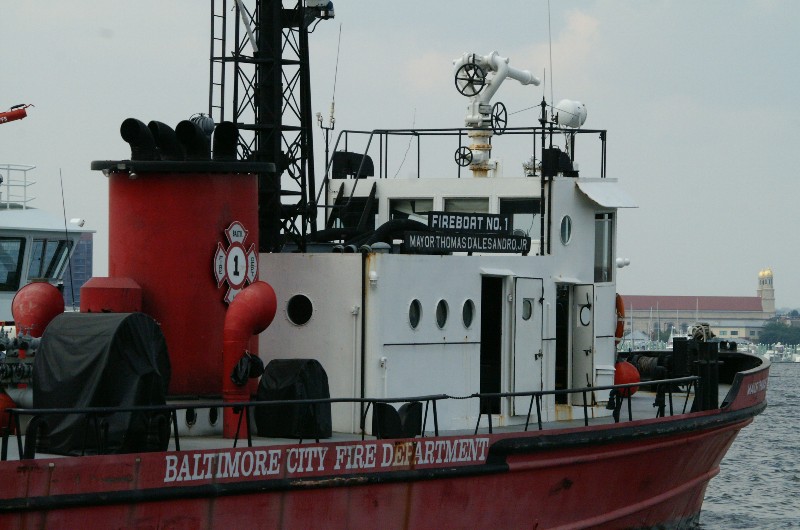 "Mayor Thomas D'Alesandro Jr."
Baltimore Fireboat
Built 1956
104' 8" LOA, 21'8" beam, 7'8" draft
12,000 gpm Capacity
Reassigned as Fireboat 1 in 1991
At one time was the only large active fireboat in the
Baltimore and Chesapeake Bay area.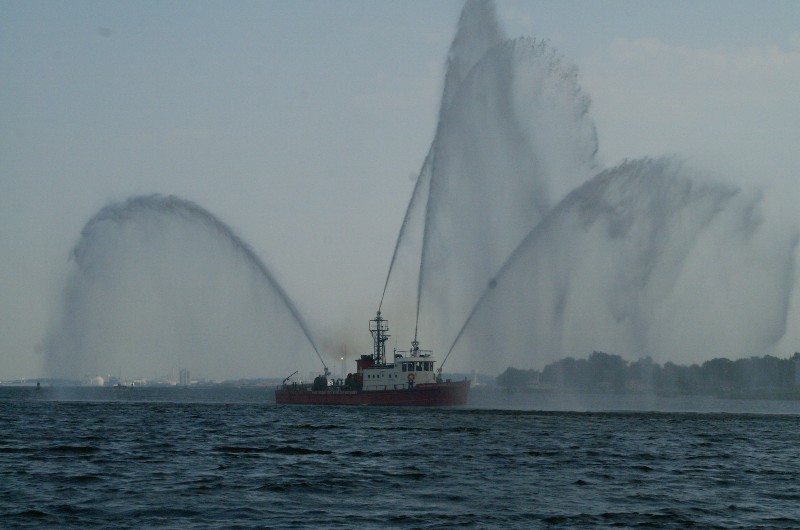 "Mayor Thomas D'Alesandro Jr."
Baltimore Fireboat
Pumping display Baltimore harbor July 2007
"Fire / Rescue Whaler"
Baltimore Fireboat
Fiberglass Boston Whaler purchased in 1991
1000 gpm
Decommissioned in 2003

NEW BOATS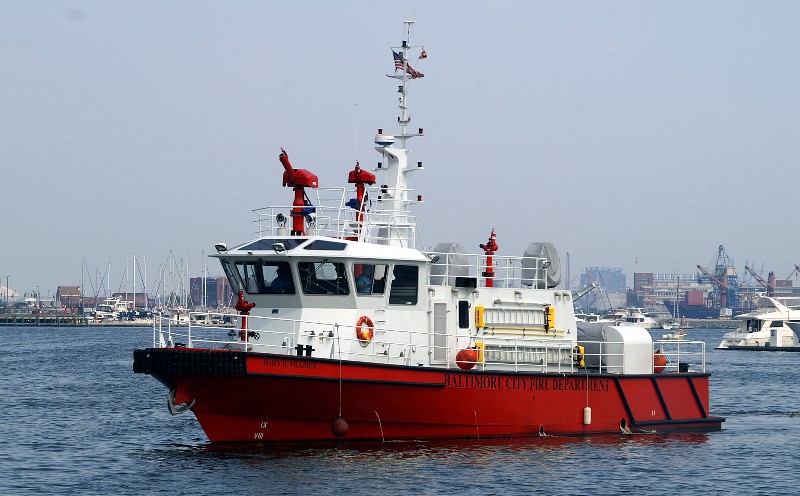 "John R. Frazier"
Baltimore City Fireboat 1
2007 Hike Metal Products boat built in Wheatley, Ontario, Canada.
Steel hull with Aluminum superstructure
87 feet LOA, 22 feet beam, 7'3" draft
Approx 7,000 gpm
(2) 6,500 gpm pumps
(4) monitors, 2 remote and 2 manual
1000 gallons of foam
Speed approx 16 knots
Named for former city fire chief
Photo July 2007 prior to going in service.
Currently the only large boat in service.
"Fire / Rescue Boat 1"
Baltimore City Fire Rescue Boat
2003 Sea Ark Aluminum boat built in Monticello, Arkansas
30' LOA, 1500 gpm

"Fire / Rescue Boat 2"
Baltimore City Fire Rescue Boat
2003 Sea Ark Aluminum boat built in Monticello, Arkansas
30' LOA, 1500 gpm

<![if !vml]>

<![endif]>
Marine Division Old Boats Fireboat 1 Fireboat 2
Fire / Rescue Boat 1 Fire / Rescue Boat 2

MARYLAND BOATS
Annapolis Anne Arundel Avenue Dist 7 Baltimore Benedict Bowleys Quarters
Charlestown Chesapeake City Cobb Island Deale Havre DeGrace Kent Island
Marbury Dist 10 Nanjemoy Newburg North Beach North Point-Edgemere Ocean City Oxford
Prince George County Prince Georges Volunteers Potomac Heights Ridge Dist 4 Riviera Beach
Romancoke Salisbury Shady Side Solomons St. Michaels Towson MD Fire Museum Tilghman Island

RETURN TO

FIREBOATS

FROM


Copyright
Britt Crosby
CapeCodFD.com