CapeCodFD.com
Special Feature

<![if !vml]>
<![endif]>


Photos by Britton W Crosby

[ CapeCodFD.com ] [ HOME ] [ SPECIAL FEATURES ] [ FIRE BOATS MAIN PAGE ]

<![if !vml]>
<![endif]>


Original Feature Posted April 26, 2004 - Re-launched January 28, 2012
New Page Added June 4, 2016 Updated February 12, 2019
Boston Marine Division Old Boats Marine 1 Marine 2, Marine 3, Marine 4
Massport Marine Division Massport Old Boats Massport Fireboats
NEW FIREBOAT MARINE 2
BOSTON CITY FIRE BOATS
The City of Boston has a large, active harbor.
Like many water front cities, it has had fire boats for many years.
Over the years, many large fires were battled by fire boats.
In the 1970's Boston built the "Firefighter"
which has served for nearly 40 years.
The city had several smaller boats as well.

Boston recently replaced the "Firefighter" with a new boat
called the "John S. Damrell" in 2011.
In 2016 Boston added another new boat, Marine 2, known as "Father Dan."
This boat is a smaller aluminum outboard boat.
A Search & Rescue Dive Team boat "Marine 3" the "Captain John Kenney"
was put in service in 2010.
Boston Marine 4 is a 2006 Boston Whaler 27' Challenger with 700 gpm pump
known as the "Norman Knight" formerly served as Marine 2.

Boston harbor is also protected by the Massport Fire Department
based at Logan International Airport.
RELATED LINKS
BOSTON FIRE DEPARTMENT
BOSTON FIREFIGHTERS LOCAL718
BOSTON FIRE HISTORICAL
BOSTON FIREBOATS HISTORY
BOSTON BOAT PROJECT
NEW BOSTON BOAT

"Father Dan"
Boston Marine Unit 2
2016 Armstrong 32' Aluminum catamaran hull fireboat
with twin Mercury 250 HP outboards.
32' LOA - 12' beam - 500 gpm - 40 gals foam
The bow of the boat has a 72" wide hydraulic landing craft ramp door that
enables the boat to make beach/shore landings to deploy equipment
or conduct rescues.
The boat is named for Father Daniel J. Mahoney who is the longest
serving member of the Boston FD, serving as Chaplain since 1964.
Photos June 2016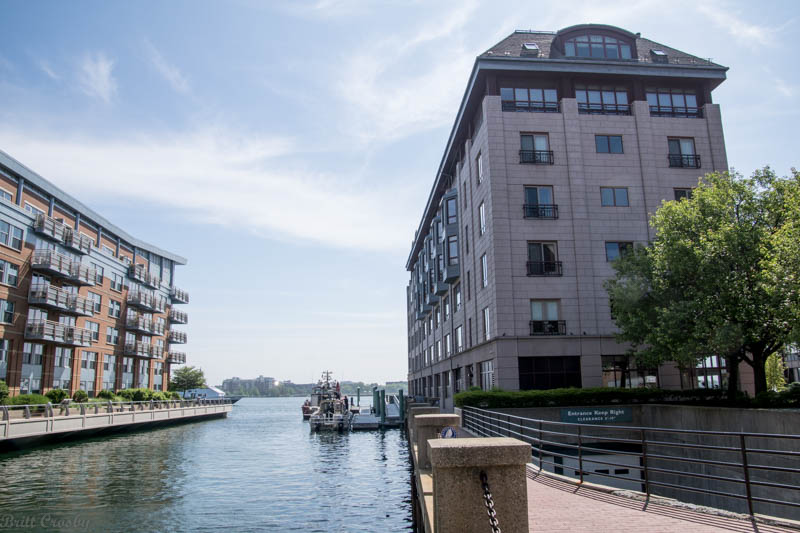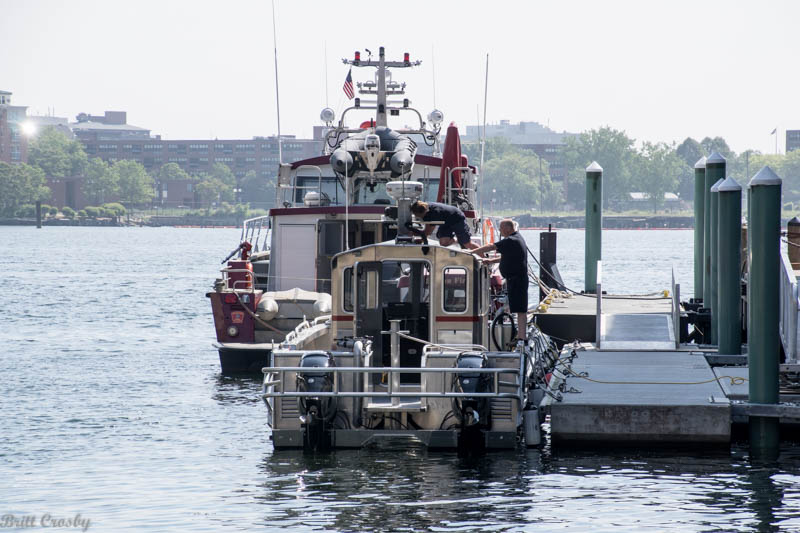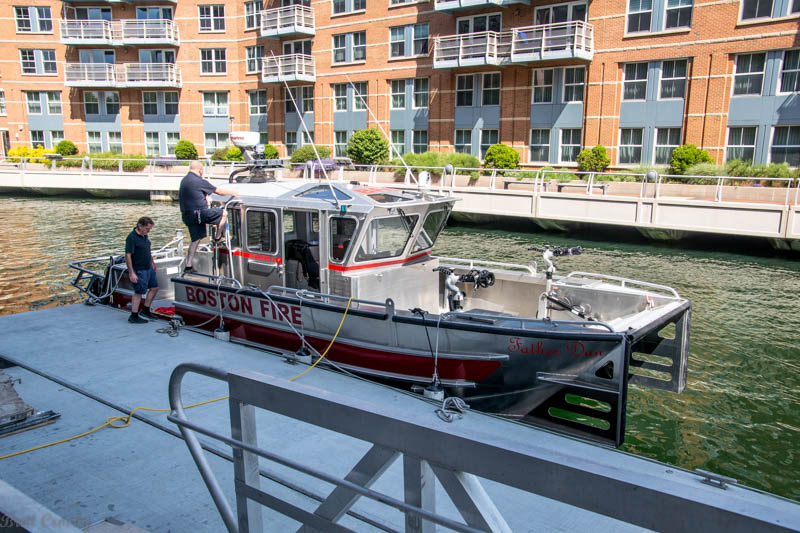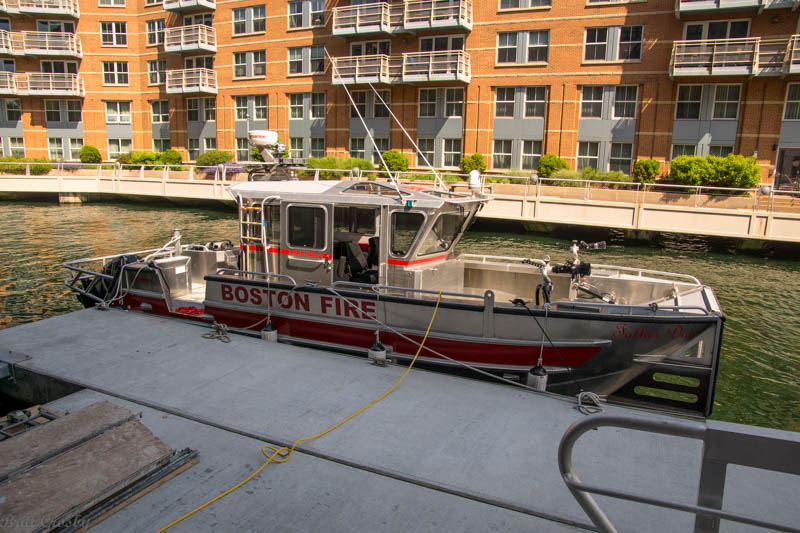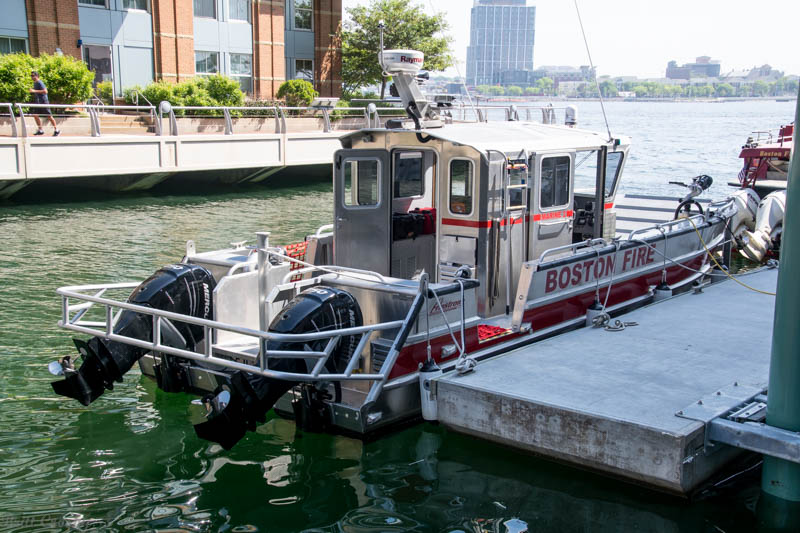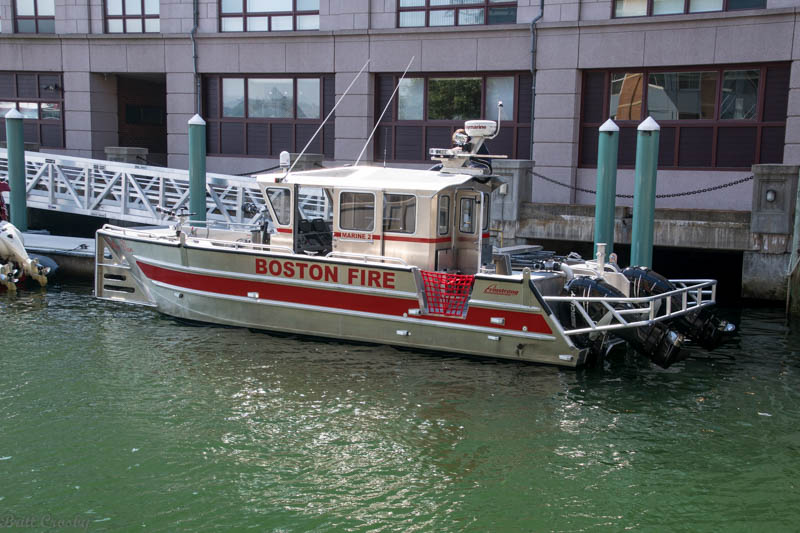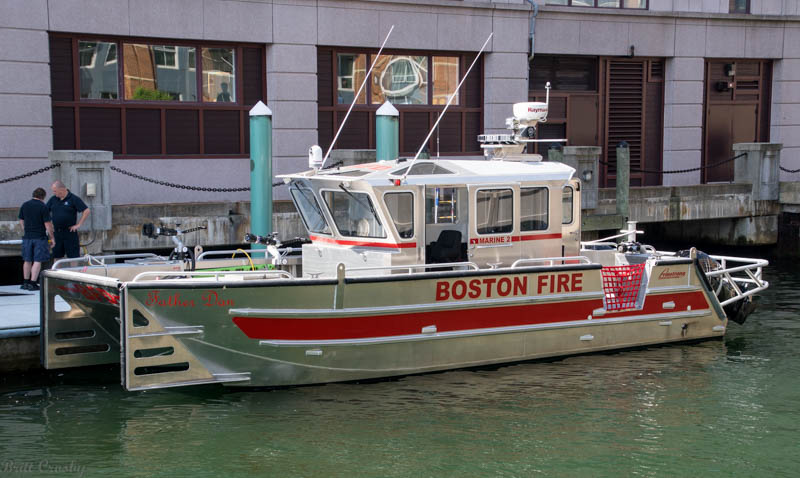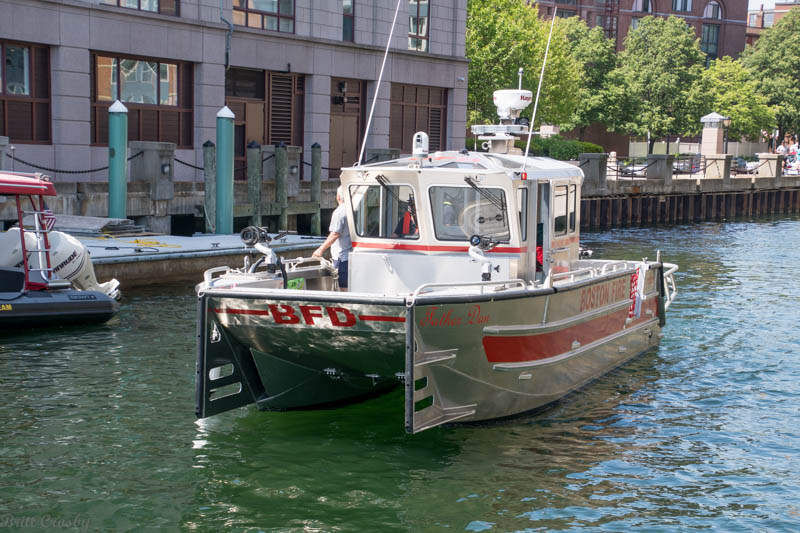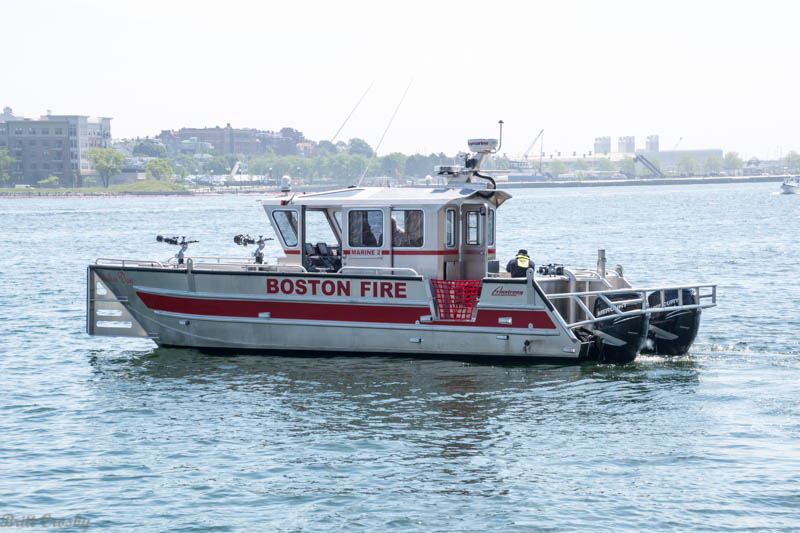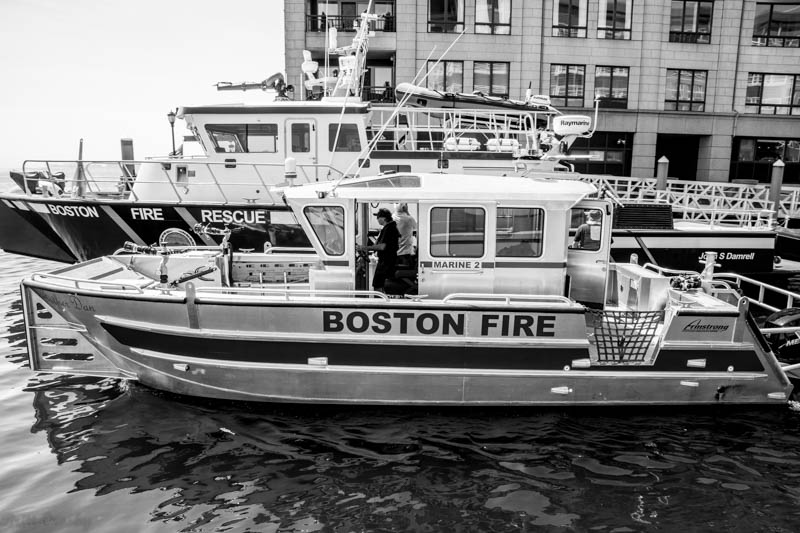 BOSTON "MARINE 3"
The City of Boston Search & Rescue Dive Team
operates this 2010 30' Ribcraft boat with twin 225 HP Evinrude outboards.
Marine 3 Captain John Kenney" was originally stationed in South Boston at
a marina of Summer St. More recently it has been reassigned to the main
Marine Division HQ at Burroughs Wharf.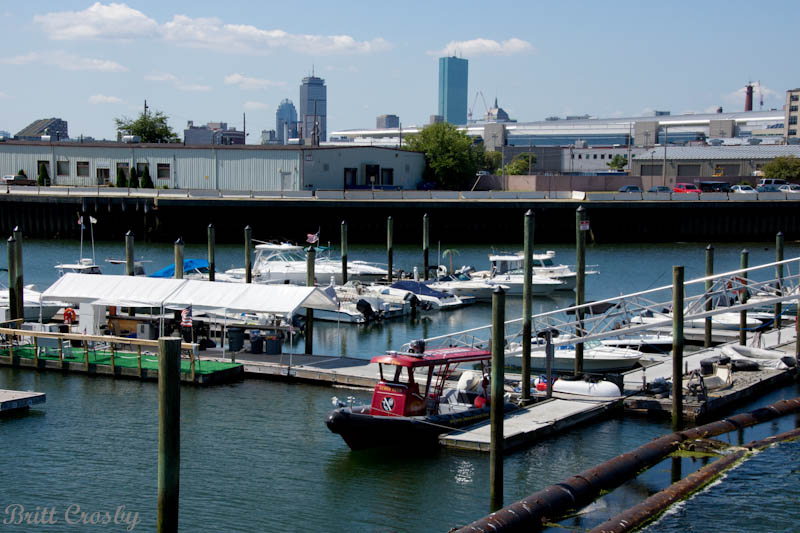 Marine 3 docked off Summer Street, South Boston
Aug 2012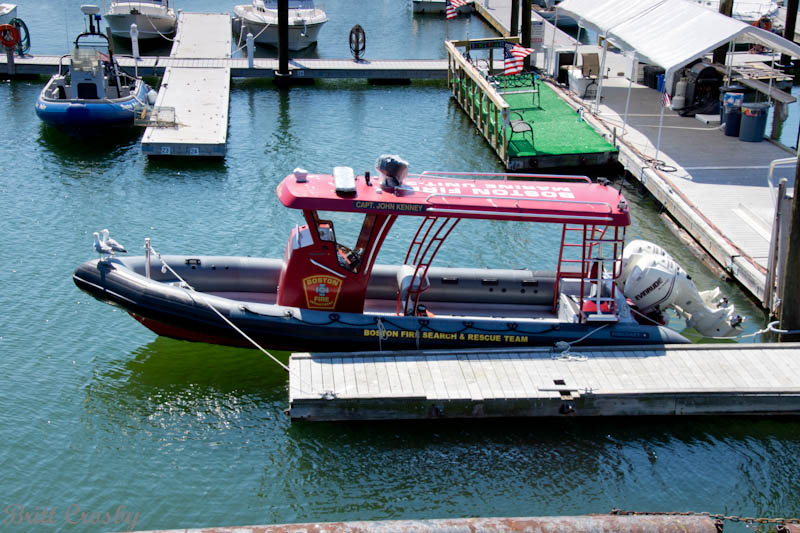 Marine 3 relocated to the Marine Division HQ at Burroughs Wharf.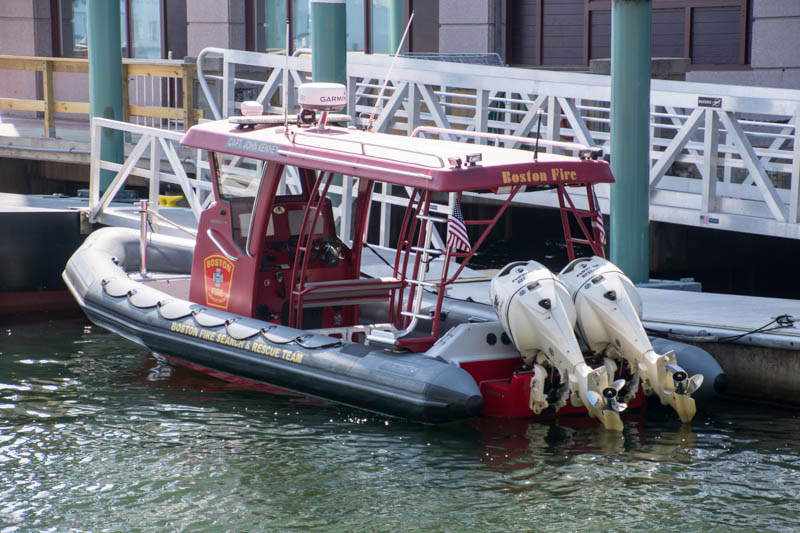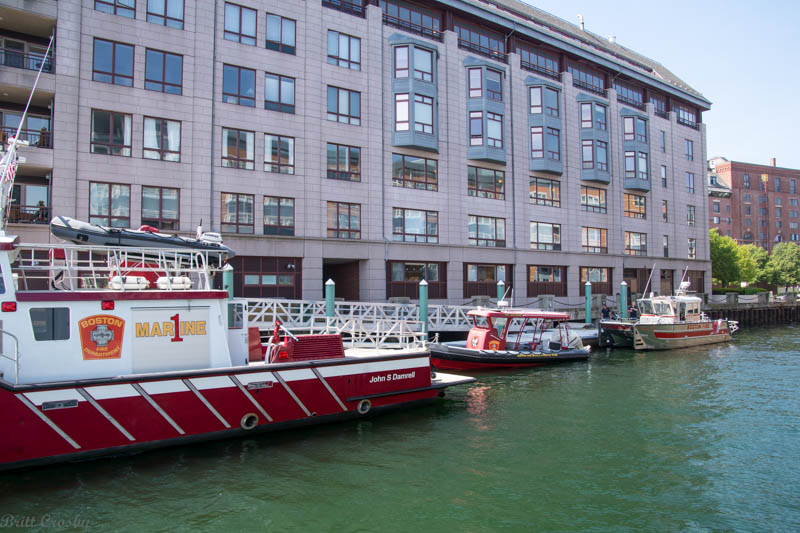 Marine 1, Marine 3, and Marine 2 at Marine Division HQ.
June 2016
BOSTON "MARINE 4"
The "Norman Knight"
2006 Boston Whaler 27' Challenger
Twin Mercury 250 HP
Approx 750 gpm
Boat originally donated by the Dennis Leary Firefighters Foundation
Photos Jan 2019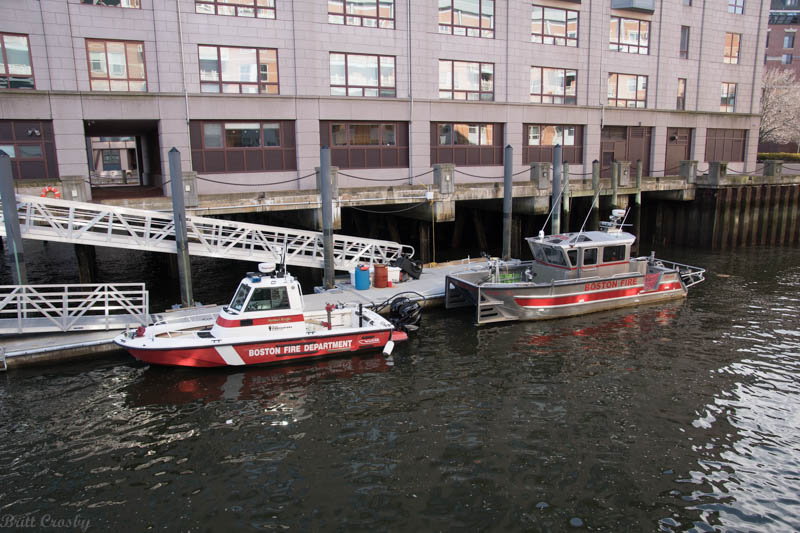 <![if !vml]>
<![endif]>
Boston Marine Division Old Boats Marine 1 Marine 2, Marine 3, Marine 4
Massport Marine Division Massport Old Boats Massport Fireboats

RETURN TO

FIREBOATS

FROM


Copyright
Britt Crosby
CapeCodFD.com