CapeCodFD.com
Special Feature

<![if !vml]>
<![endif]>


Photos by Britton W Crosby

[ CapeCodFD.com ] [ HOME ] [ SPECIAL FEATURES ] [ FIRE BOATS MAIN PAGE ]
<![if !vml]>

<![endif]>


Original Feature Posted April 26, 2004 - Re-launched January 28, 2012
Updated June 14, 2021
Marine Division Massport Old Boats Massport New Boats
Boston Fireboats
NEW FIREBOATS
BOSTON LOGAN INTERNATIONAL AIRPORT
MASSPORT FIRE BOATS
Logan International Airport is the largest airport in the New England area.
It is located in East Boston, essentially in the middle of Boston Harbor.
The airport is surrounded by water and all runway approaches and
departures are over Boston Harbor.
The Port of Boston and Logan Airport are protected in part by the
independent Massport Fire Department even though it is within
the city limits of Boston.
In addition to the ARFF services at the airport, Massport maintains
a marine division to support fire / rescue emergencies around the
airport and within the port of Boston.
The "old" Massport fireboat, called the "Howard W. Fitzpatrick"
was nearly identical to the Boston fireboat "Firefighter"
both built around 1971-1972.
Massport has had a number of smaller support boats
and recently commissioned a brand new fireboat
"American United" in 2011 named after two flights
that left Logan on the morning of September 11, 2011.
The Boston Fire Department also operates a Marine Unit
and works in conjunction with Massport.
RELATED LINKS
CAPECODFD - MASSPORT ARFF PAGES

MASSPORT FIRE DEPARTMENT
MASSPORT COMMISSIONS NEW FIREBOAT

MASSPORT NEW FIREBOAT COMMISSIONING

Also See
BOSTON FIRE DEPARTMENT
BOSTON FIREFIGHTERS LOCAL718
BOSTON FIRE HISTORICAL
BOSTON BOAT PROJECT
NEW BOSTON BOAT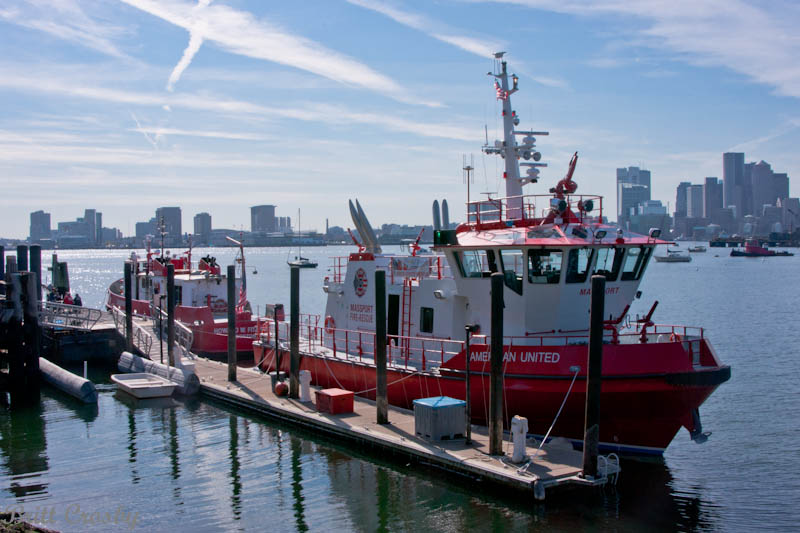 "American United"
Massport Fireboat 31
Built in 2011 by A. F. Theriault & Sons
in Metegan River, Nova Scotia
79' 1" LOA, 22' 2" beam, 9' 7" draft
Aluminum Ranger 2400
(4) Caterpillar diesel engines, twin screws
Cruises at 24 knots
Rated in excess of 6,000 gpm
500 gallons of foam
Shown shortly after delivered in October 2011
The "Fitzpatrick" can be seen behind the new boat.
Commissioned November 21, 2011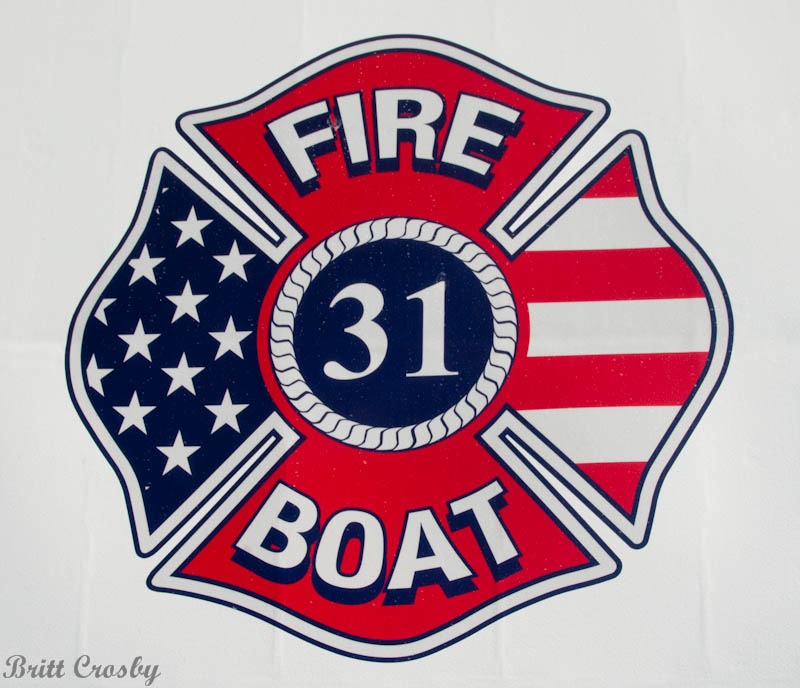 "American United"
Built by the A. F. Theriault & Sons
ship yard in Nova Scotia
that also built a fireboat for the City of Portland, Maine in 2009.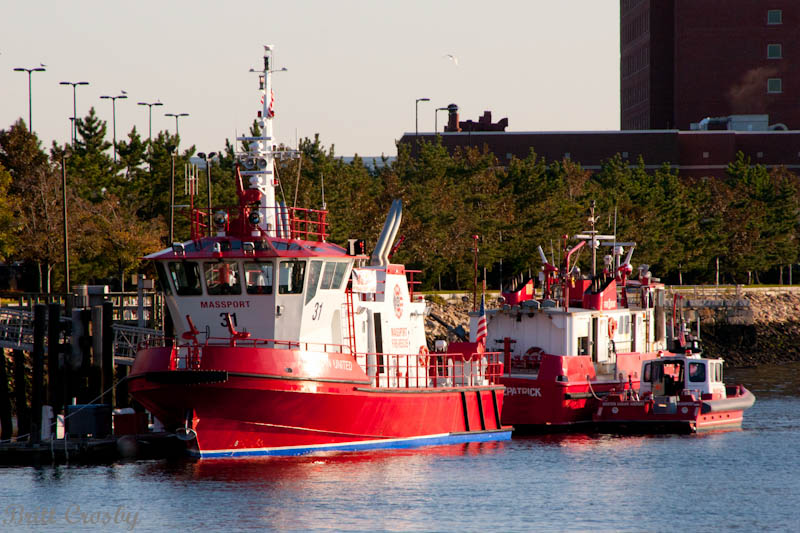 The new and older boats at Massport
Oct 2011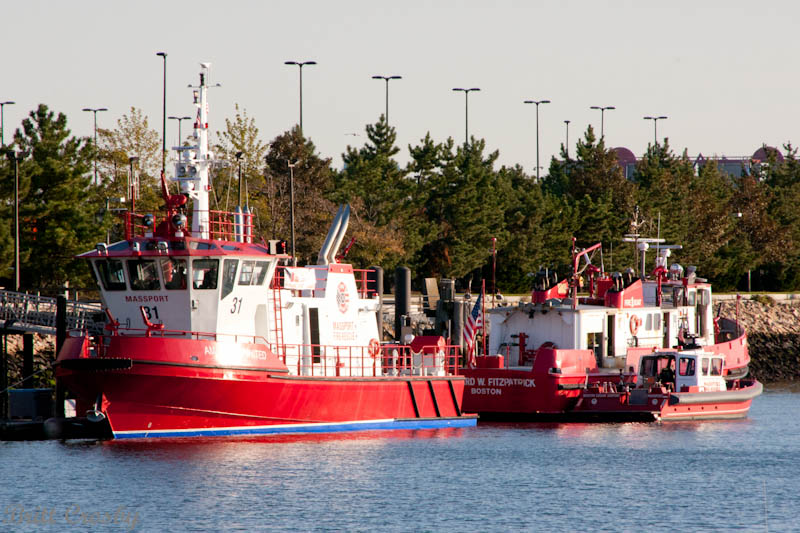 August 2012
August 2012
Guest photos by Jack Clifford of the "American United"
pumping in November 2011.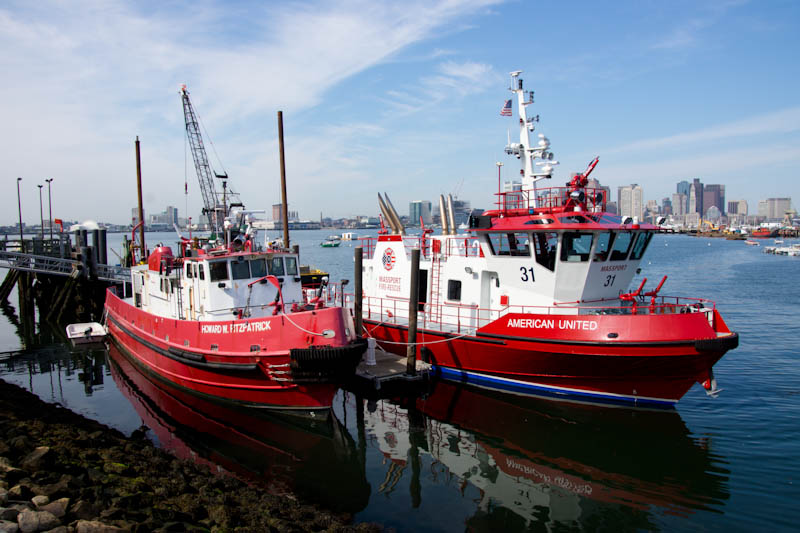 Fitzpatrick and American United
August 2012
Massport Marine 31 coming through the Cape Cod Canal May 2017.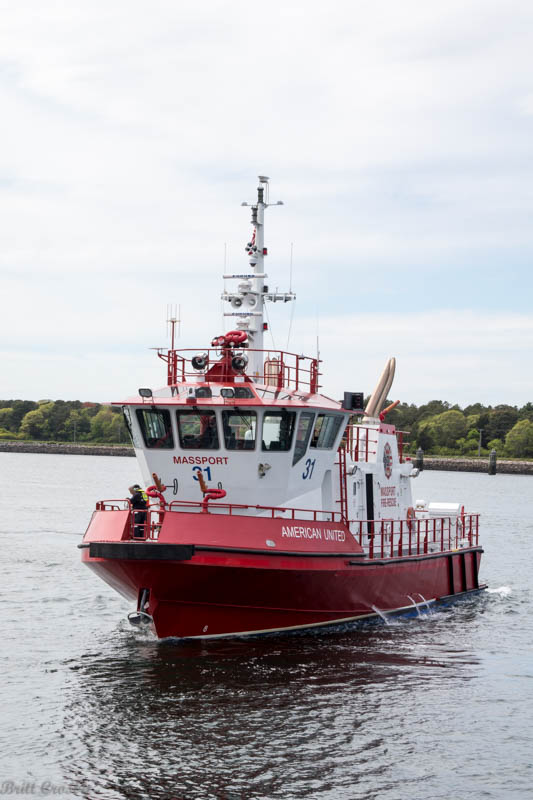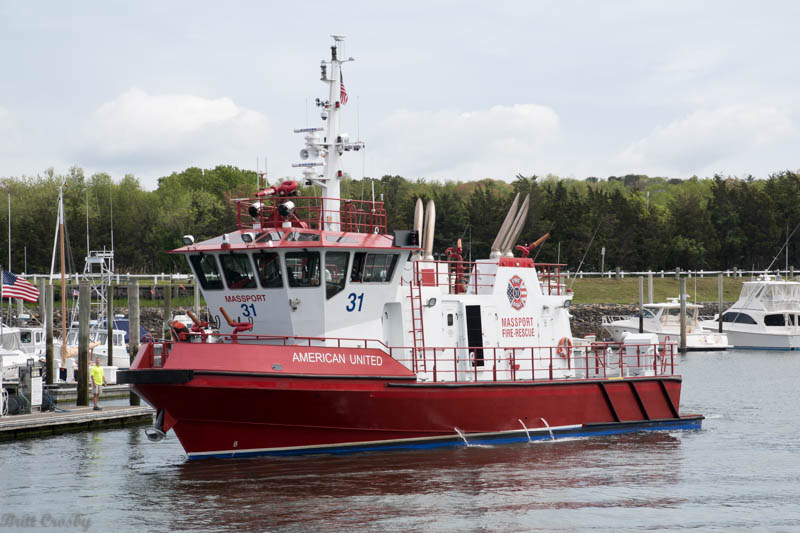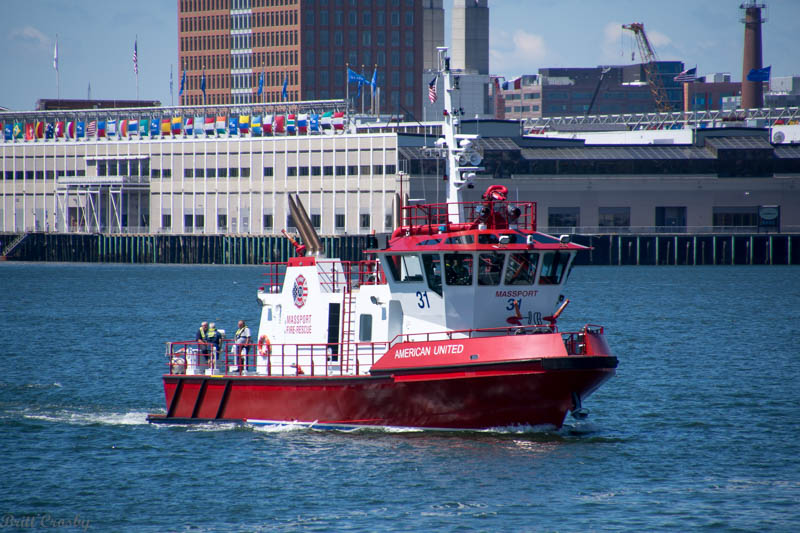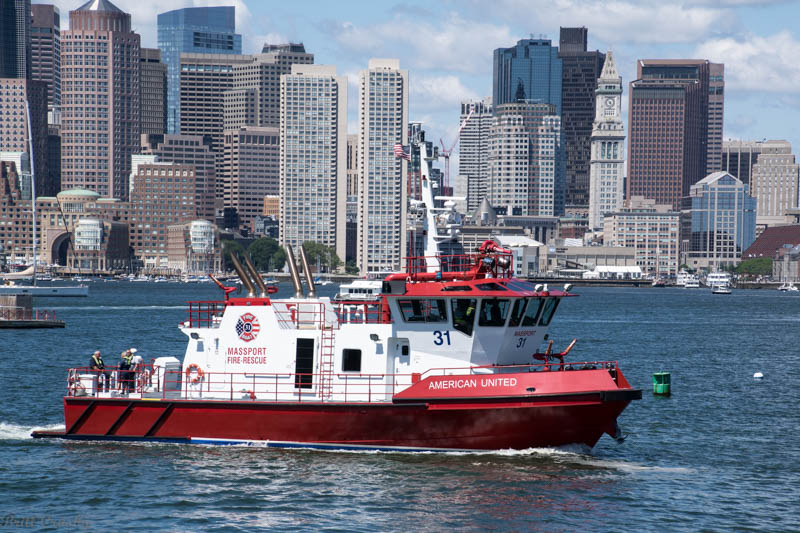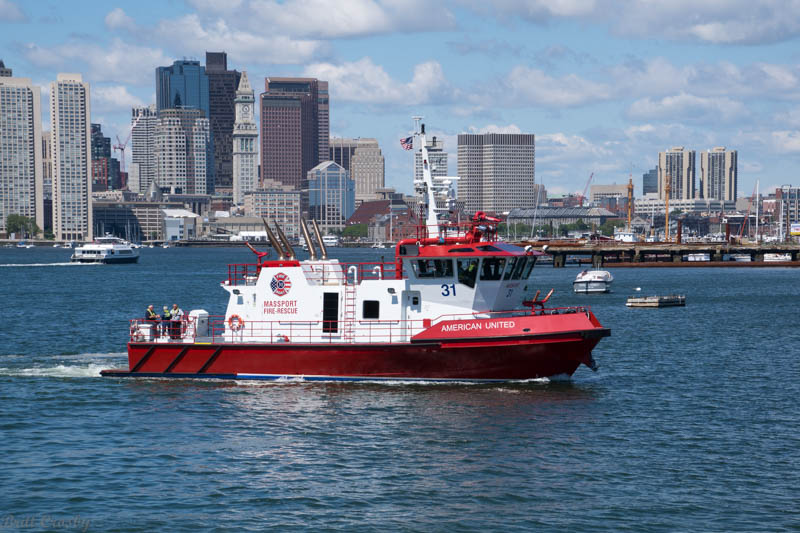 "American United" June 2017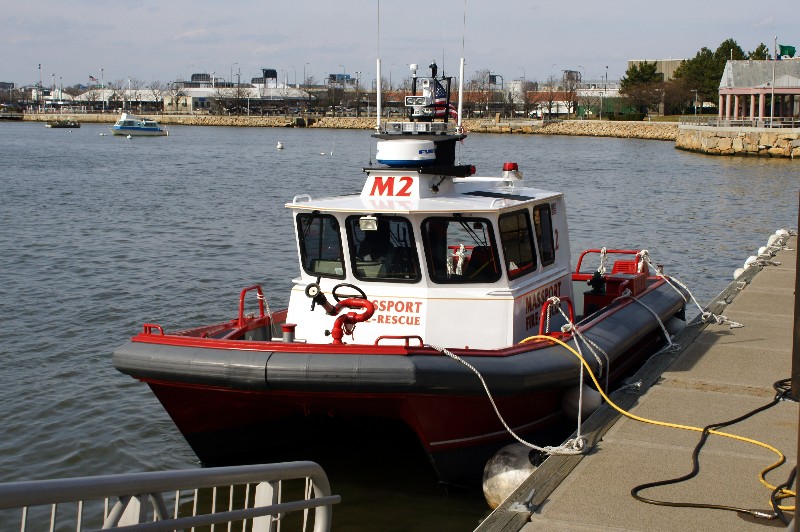 "Marine 2"
Massport Marine Unit
2009 Moose 37.5' Catamaran Fire Boat
500 GPM
Capable of approx 40 knots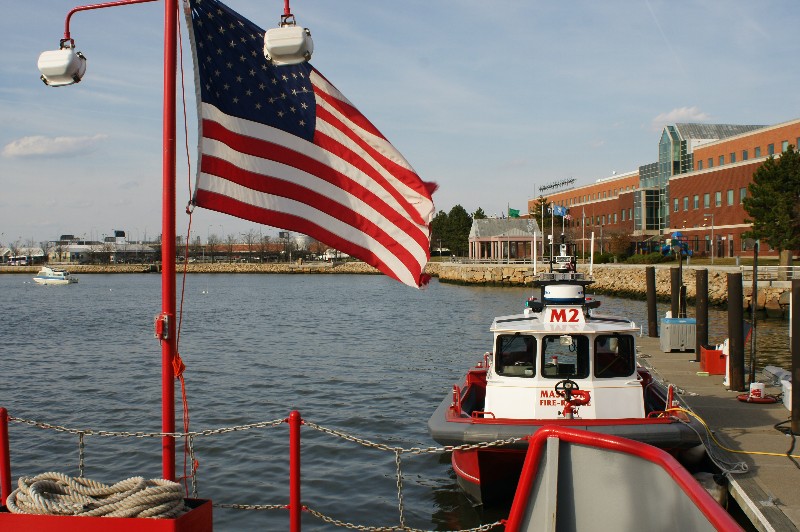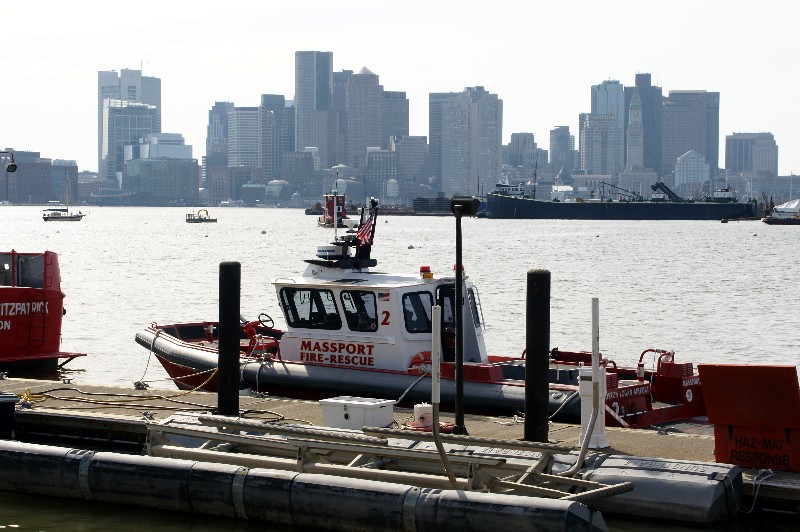 Marine 2 because of its speed is often first to respond with a crew of two.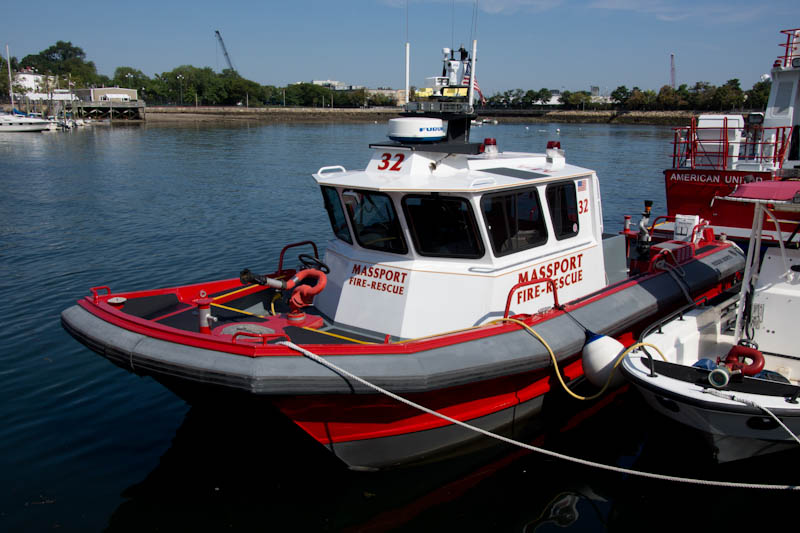 Reassigned as Marine 32
Photo August 2012
Small Boat at Massport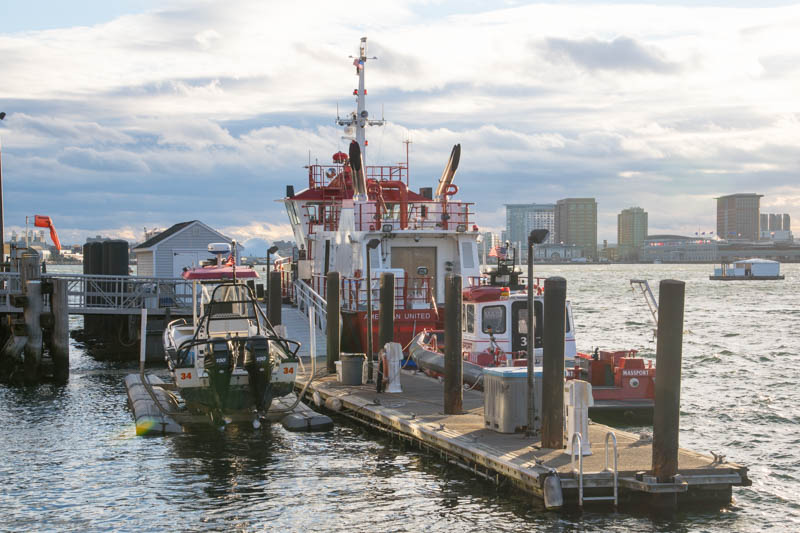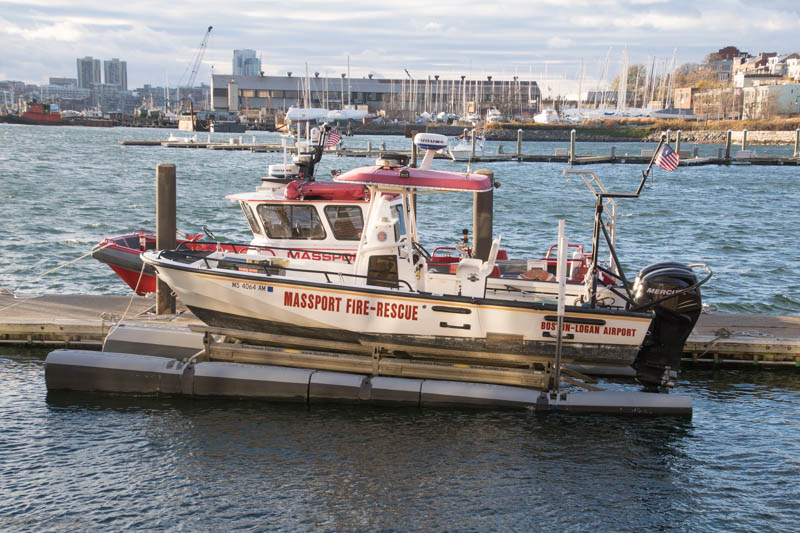 Massport Marine 34
Photo Nov 2016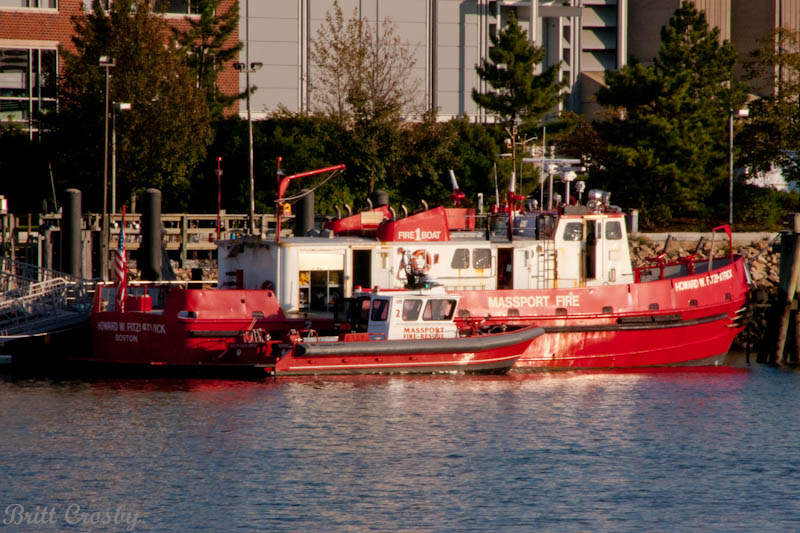 Massport Boats
September 6, 2015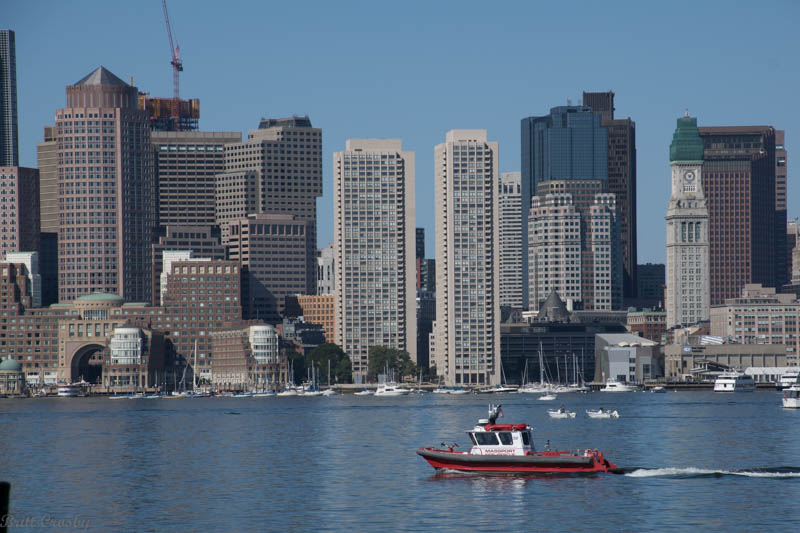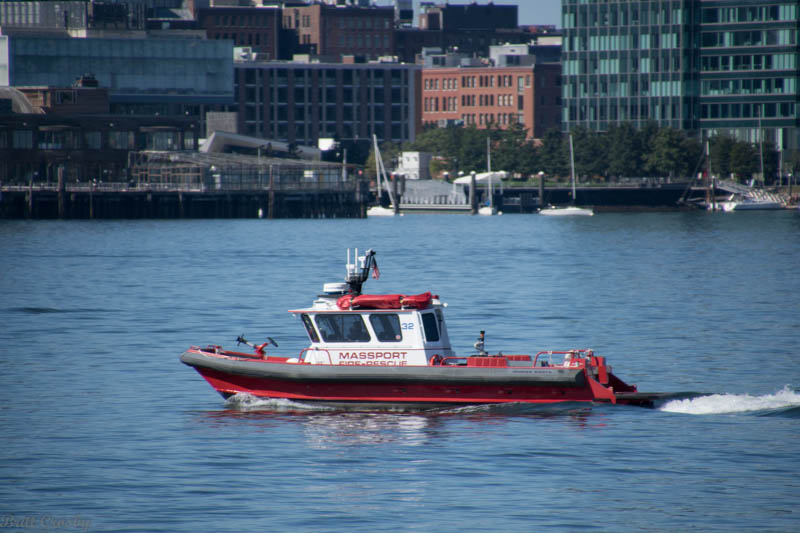 Massport Marine 2
Oct 2011
<![if !vml]>

<![endif]>
Marine Division Massport Old Boats Massport New Boats
Boston Fireboats

RETURN TO

FIREBOATS

FROM


Copyright
Britt Crosby
CapeCodFD.com