CapeCodFD.com
Special Feature

<![if !vml]>
<![endif]>


Photos by Britton W Crosby

[ CapeCodFD.com ] [ HOME ] [ SPECIAL FEATURES ] [ FIRE BOATS MAIN PAGE ]
<![if !vml]>
<![endif]>


Original Feature Posted April 26, 2004 - Re-launched January 28, 2012
Updated February 12, 2019
Marine Division Massport Old Boats Massport New Boats
Boston Fireboats
OLD FIREBOATS
BOSTON LOGAN INTERNATIONAL AIRPORT
MASSPORT FIRE BOATS
Logan International Airport is the largest airport in the New England area.
It is located in East Boston, essentially in the middle of Boston Harbor.
The airport is surrounded by water and all runway approaches and
departures are over Boston Harbor.
The Port of Boston and Logan Airport are protected in part by the
independent Massport Fire Department even though it is within
the city limits of Boston.
In addition to the ARFF services at the airport, Massport maintains
a marine division to support fire / rescue emergencies around the
airport and within the port of Boston.
The "old" Massport fireboat, called the "Howard W. Fitzpatrick"
was nearly identical to the Boston fireboat "Firefighter"
both built around 1971-1972.
Massport has had a number of smaller support boats
and recently commissioned a brand new fireboat
"American United" in 2011 named after two flights
that left Logan on the morning of September 11, 2011.
The Boston Fire Department also operates a Marine Unit
and works in conjunction with Massport.
RELATED LINKS
MASSPORT FIRE DEPARTMENT
MASSPORT COMMISSIONS NEW FIREBOAT

MASSPORT NEW FIREBOAT COMMISSIONING

Also See
BOSTON FIRE DEPARTMENT
BOSTON FIREFIGHTERS LOCAL718
BOSTON FIRE HISTORICAL
BOSTON BOAT PROJECT
NEW BOSTON BOAT
"Howard W. Fitzpatrick"
Massport Fireboat 1
Built in 1971 by Grafton Boat Co., Inc in Grafton, IL
78' 7" LOA, 20' 5" beam
6,000 gpm capacity
Photos 1980's
Operated by Massport at Logan Airport
Twin to the Boston Fire Department Fireboat
"Firefighter"


"Howard W. Fitzpatrick"
The Massport Fireboat
Originally painted blue.
Photo 1980s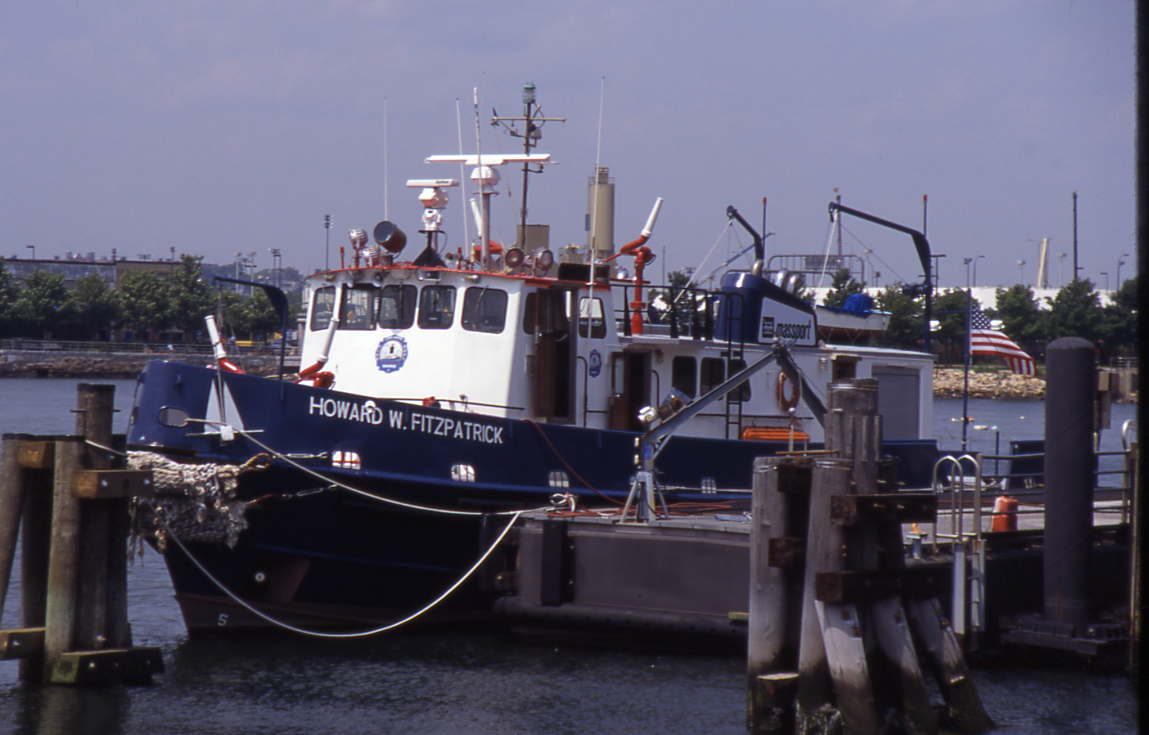 "Howard W. Fitzpatrick"
Massport Fireboat 1
After being refurbished and repainted red and white
in 2006
Photo 2007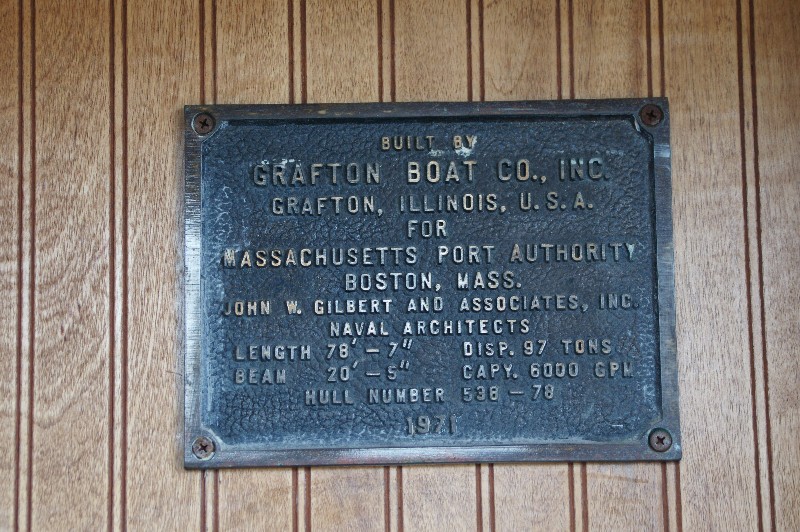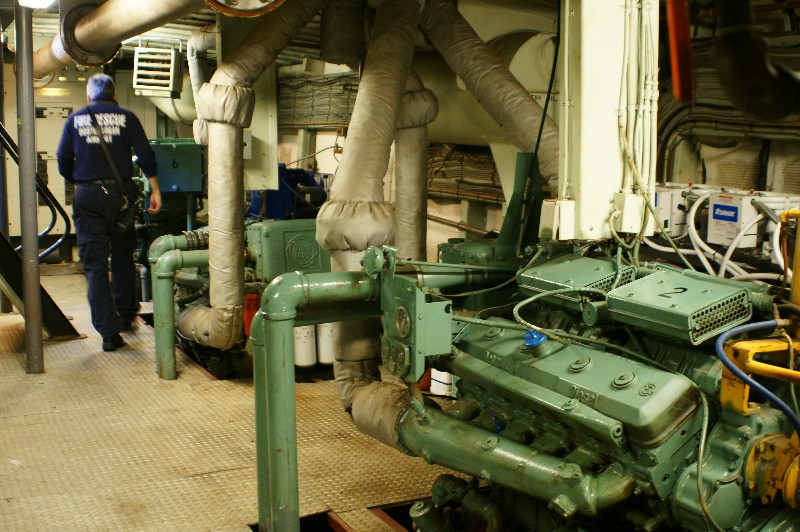 Pump Controls

The Wheel of the Fitspatrick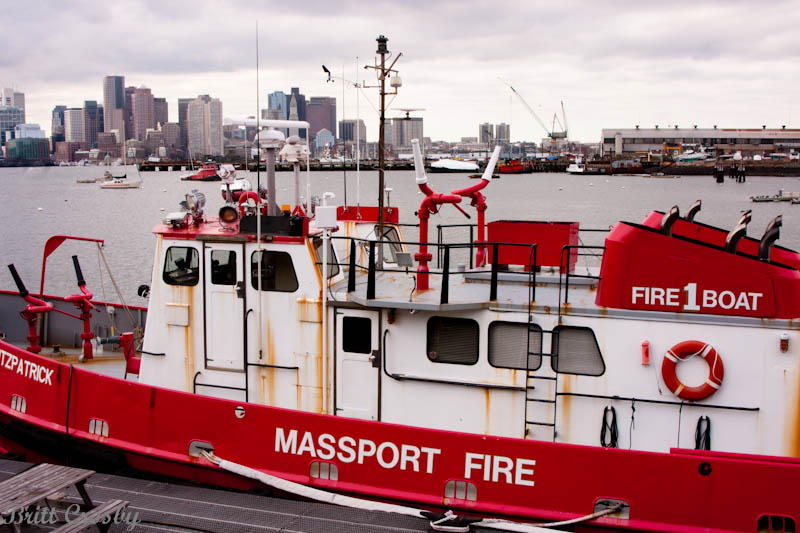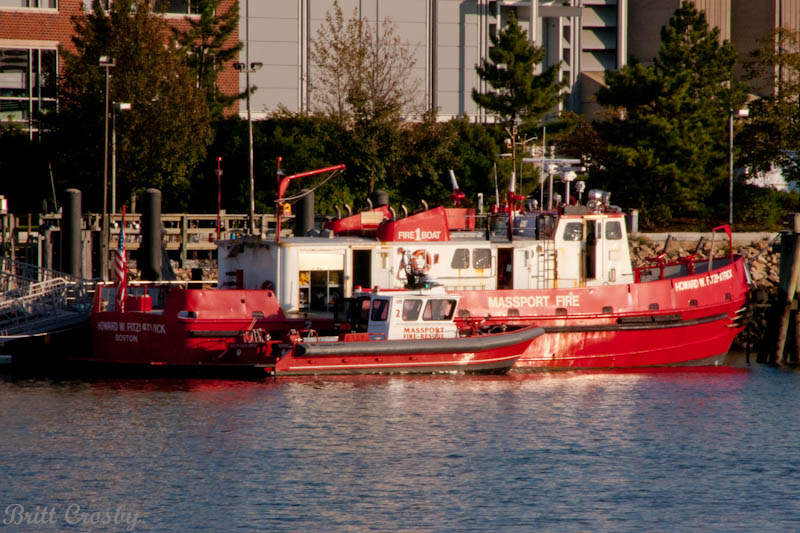 Massport Fireboat 1 and Fireboat 2
October 2011
Howard W. Fitzpatrick and the American United
August 2012 after decommissioned and just a few days before leaving Boston.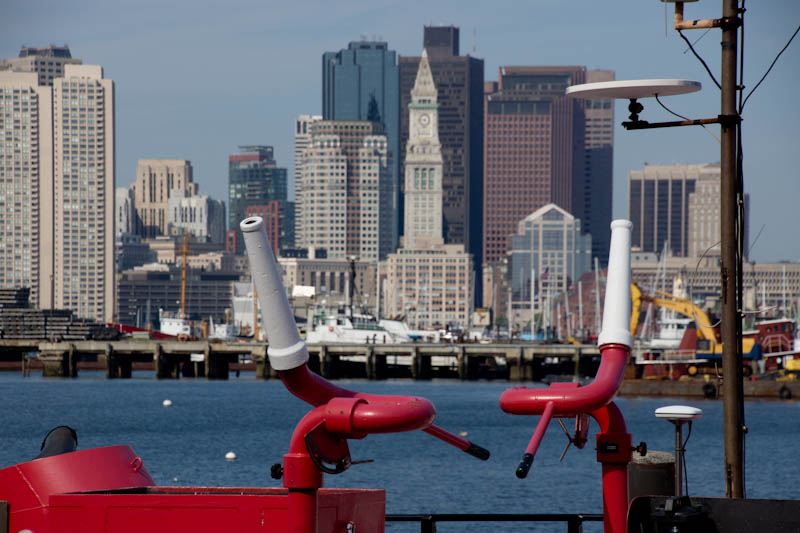 Retired Howard W Fitzpatrick
August 2012
<![if !vml]>
<![endif]>
Marine Division Massport Old Boats Massport New Boats
Boston Fireboats

RETURN TO

FIREBOATS

FROM


Copyright
Britt Crosby
CapeCodFD.com