CapeCodFD.com
MASSPORT FIRE-RESCUE
Boston Logan International Airport
Commissioning of the Fire Boat
"AMERICAN UNITED"
November 21, 2011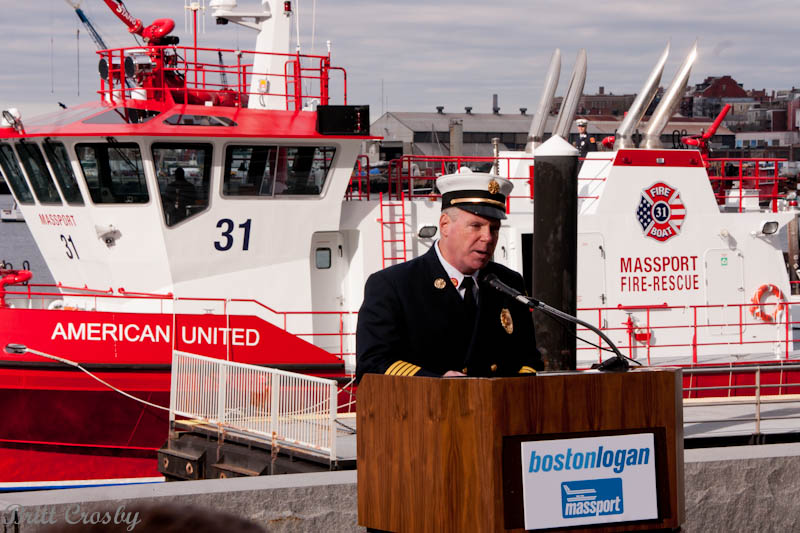 The Fire Chief of the Massport Fire Rescue Department at Boston's Logan International Airport
speaks during the commissioning of Massport's new fire boat, the "American United" on Monday
November 21, 2011.
The 79 foot long aluminum vessel was named after the two flights that left Logan
on the morning of 9-11-01, American Airlines Flight 11 and United Airlines Flight 175.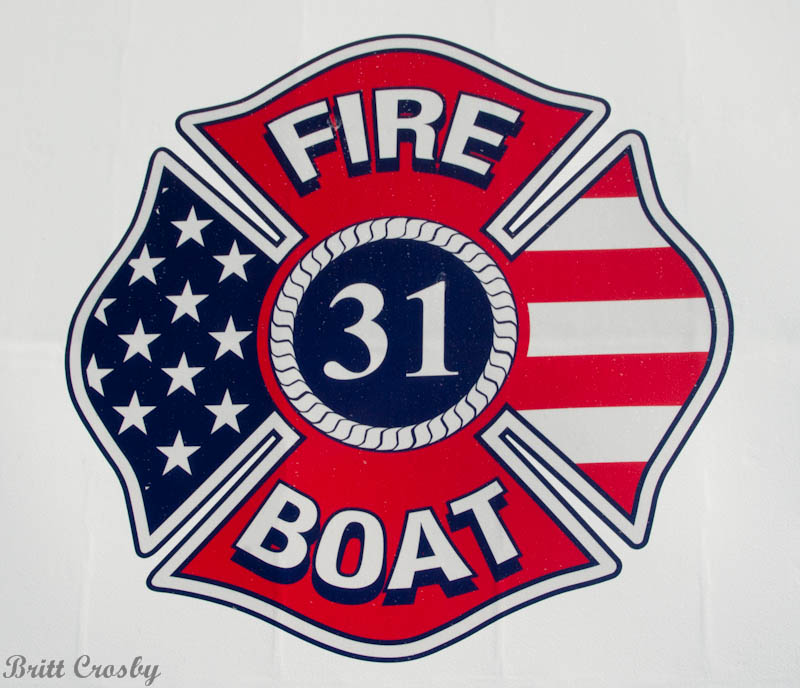 The "American United," also known as Fire Boat 31, was designed by the naval architectural firm
Robert Allen, Ltd in Vancouver, B.C. and built at the A.F. Theriault & Son ship yard in Nova Scotia.
It was delivered to Boston in October 2011.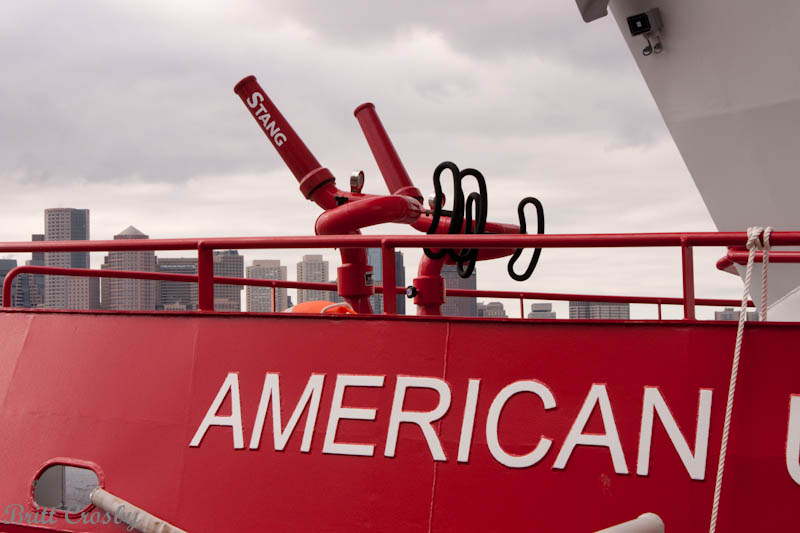 Crews have been undergoing extensive training to prepare to operate the highly advanced vessel.
Powered by (4) Caterpillar engines and twin screws, the vessel can travel at 24 knots.
It's firefighting capabilities are rated at over 6,000 gpm from an assortment of manual
and remote controlled monitors. A 500 gallon foam tank enhances the fuel firefighting capabilities.
The vessel is 79' 1" LOA, 22' 2" beam, and 9' 7" draft.
The "American United" will replace the 1972 Howard W. Fitzpatrick, Fire Boat 1.
In addition to the "American United" the port of Boston will also be well protected by the
recently delivered new Boston Fire Department Fire Boat "John S. Damrell" aka Marine 1.
That vessel put on a water display at the commissioning of the "American United."
In addition to fire fighting vessels, marine units from the Massachusetts State Police,
Massachusetts Environmental Police, and the United States Coast Guard
participated in the commissioning event.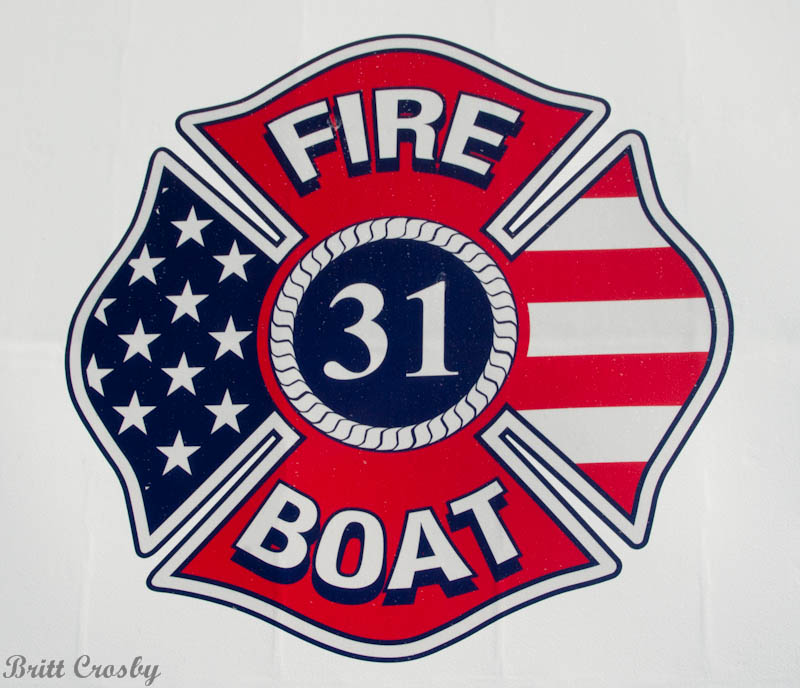 Commissioning of the Fire Boat
American United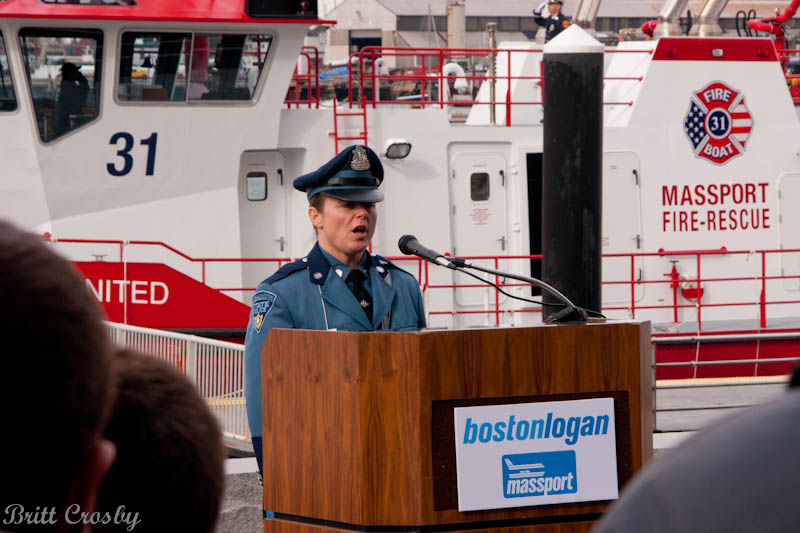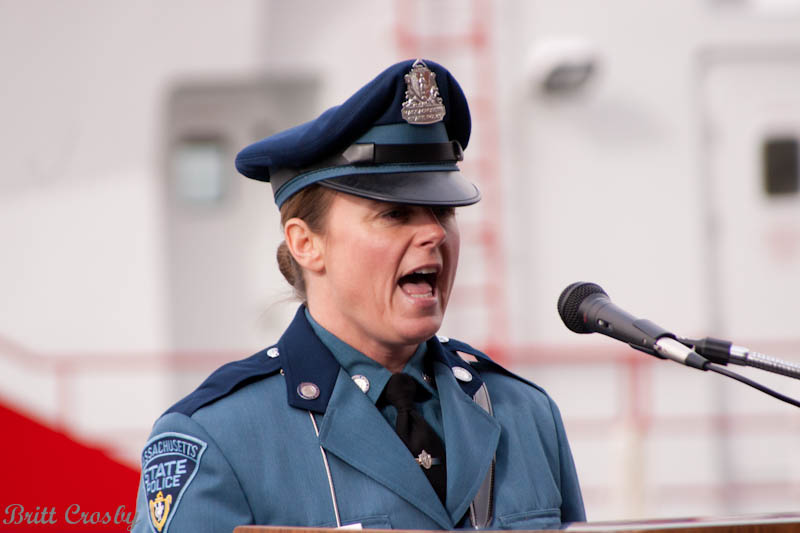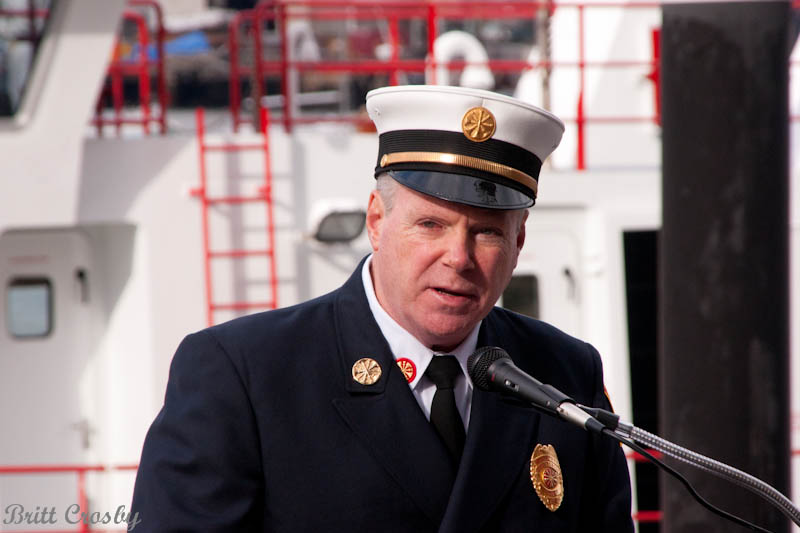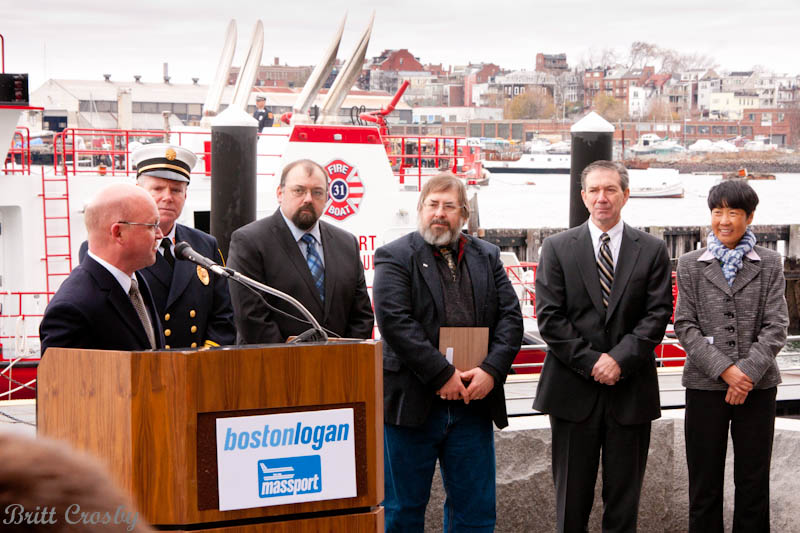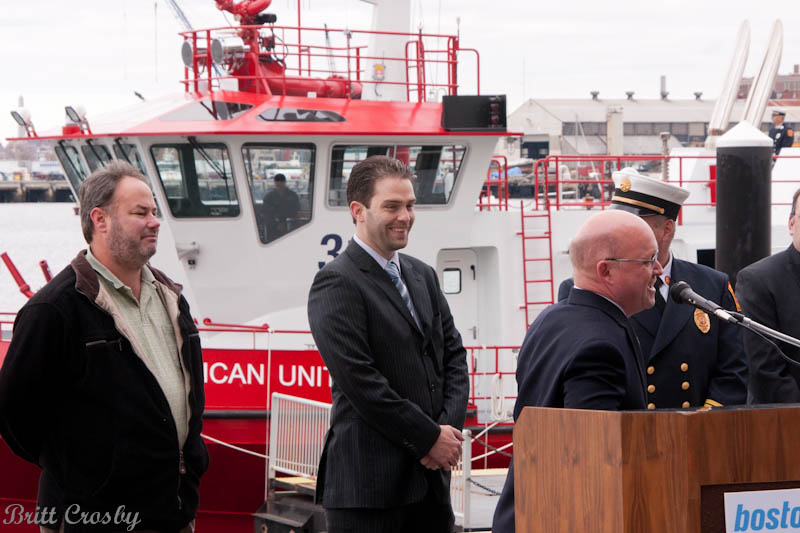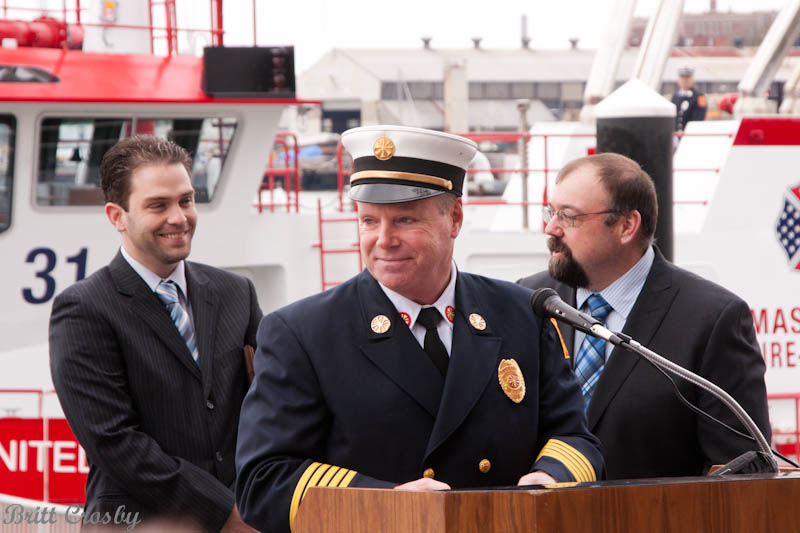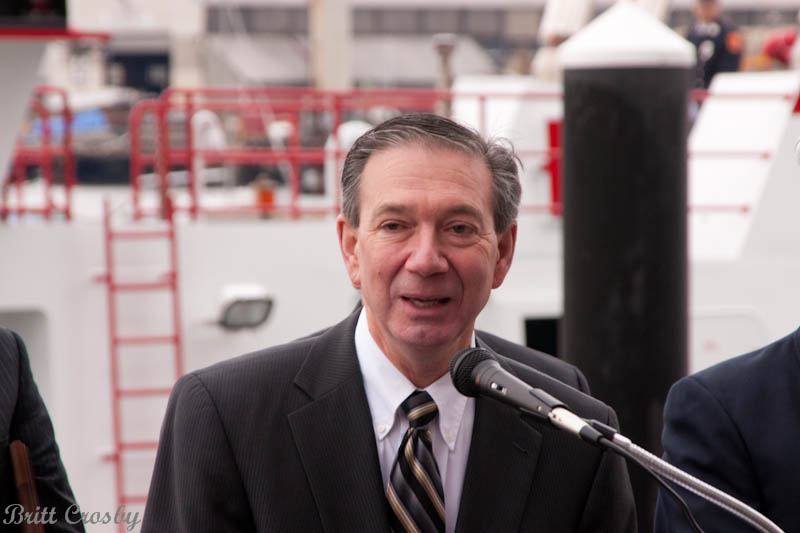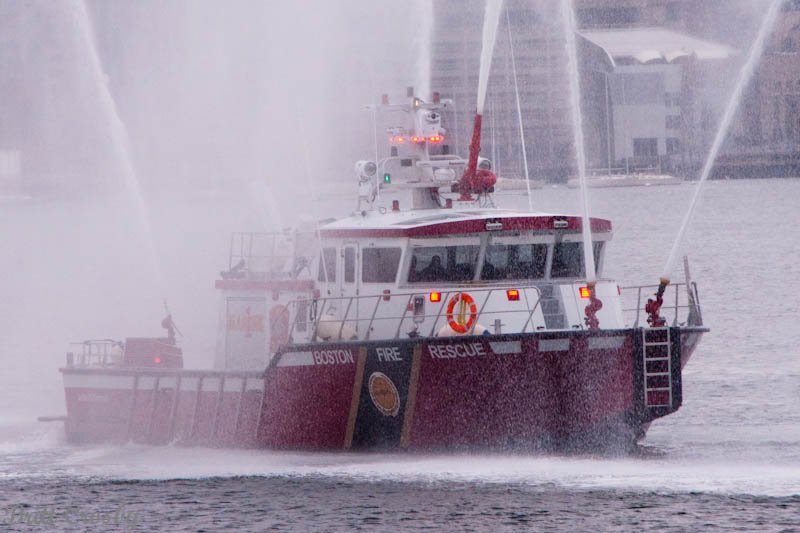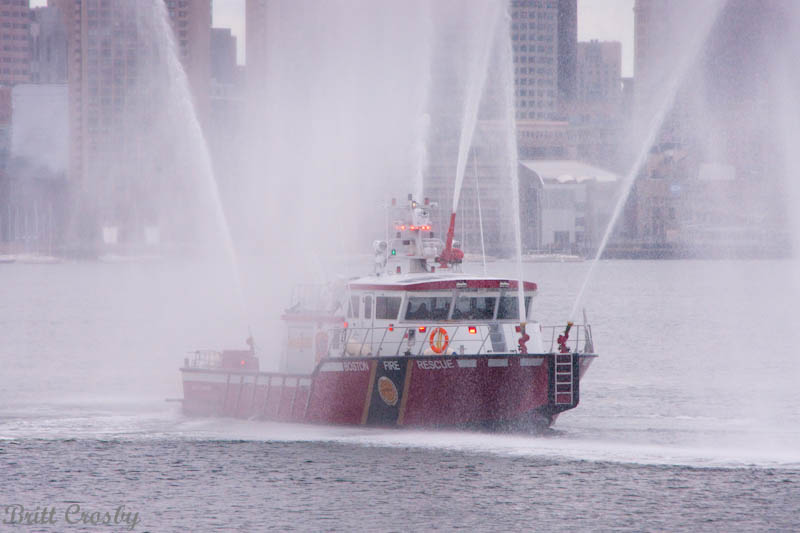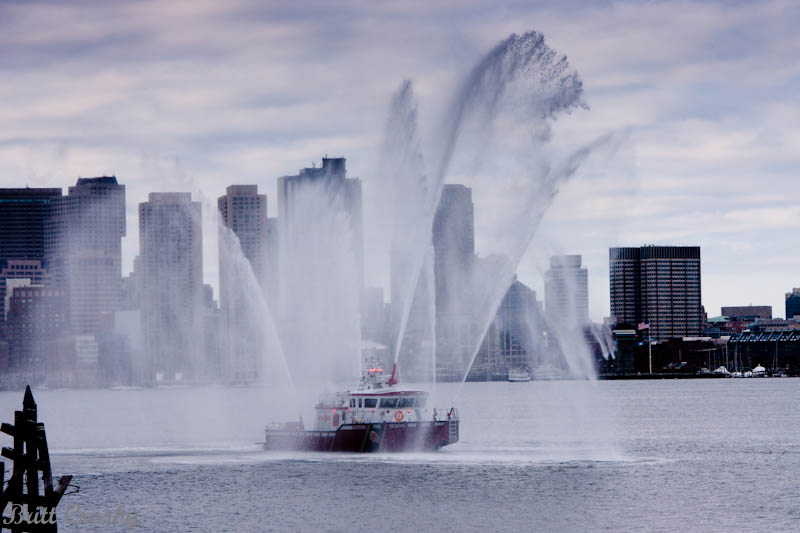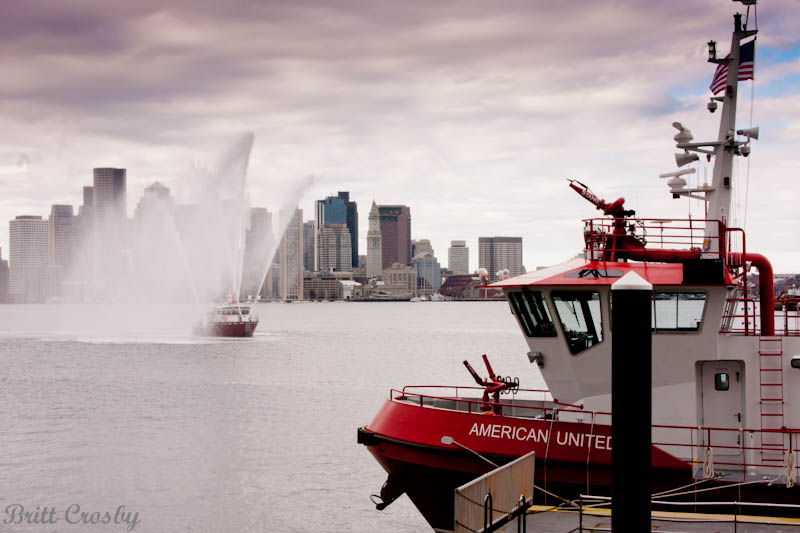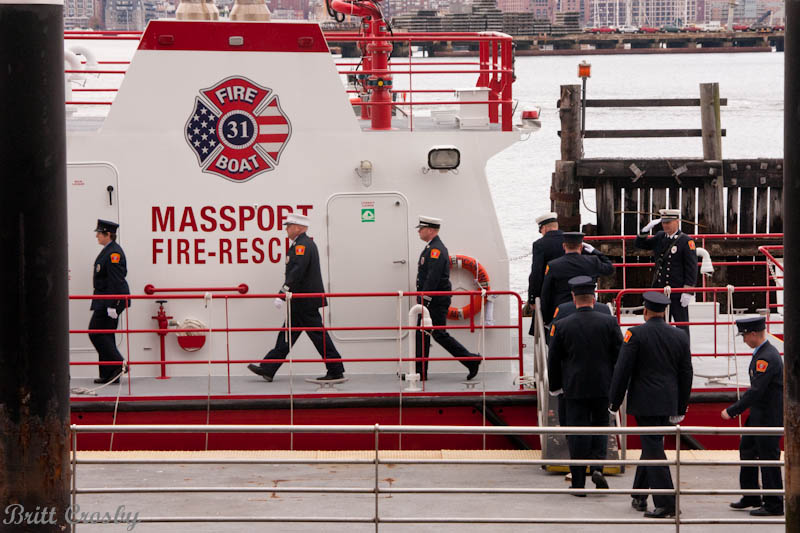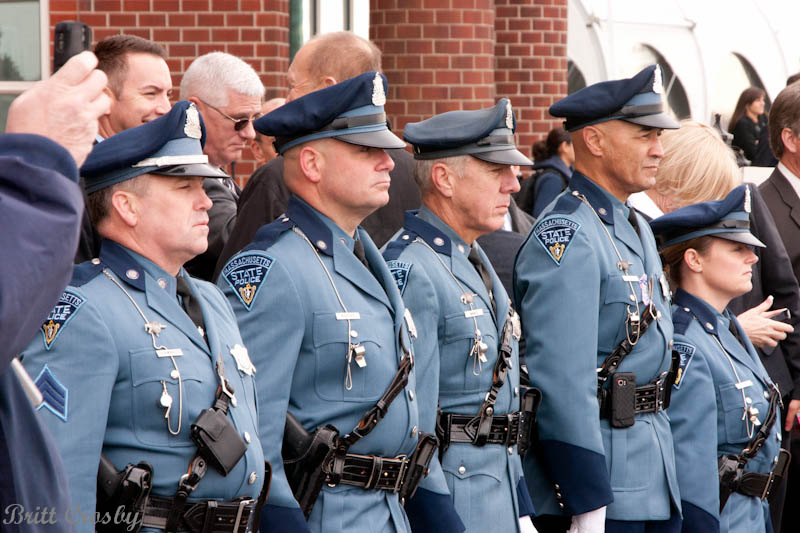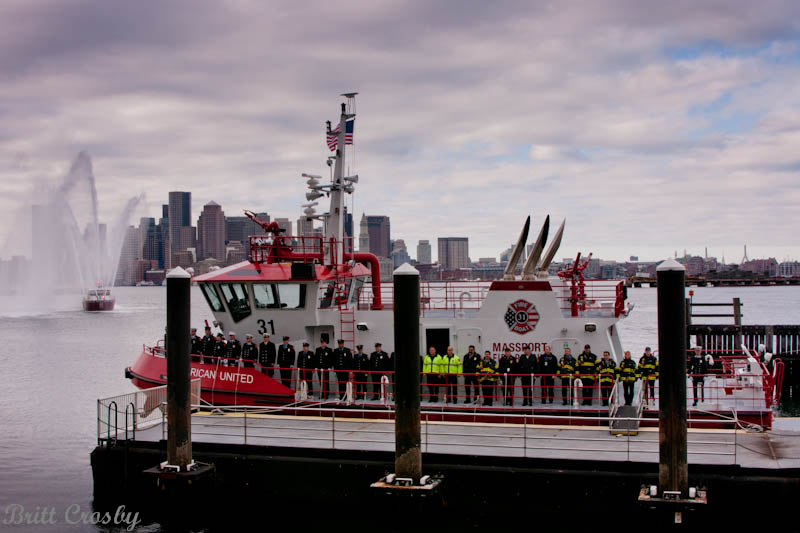 FOR MORE ON BOSTON & MASSPORT FIRE BOATS SEE
CapeCodFD.com Features
Fireboats - Boston old "Firefighter" Marine 1
Fireboats - Boston new "John S. Damrell" Marine 1
Fireboats - Massport old "Howard W. Fitzpatrick" Fire Boat 1 & Marine 2
Fireboats - Massport new "American United" Fire Boat 31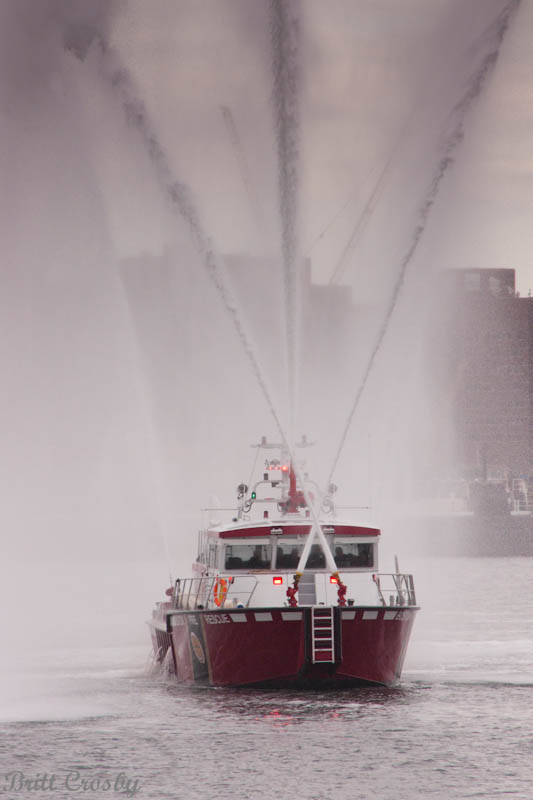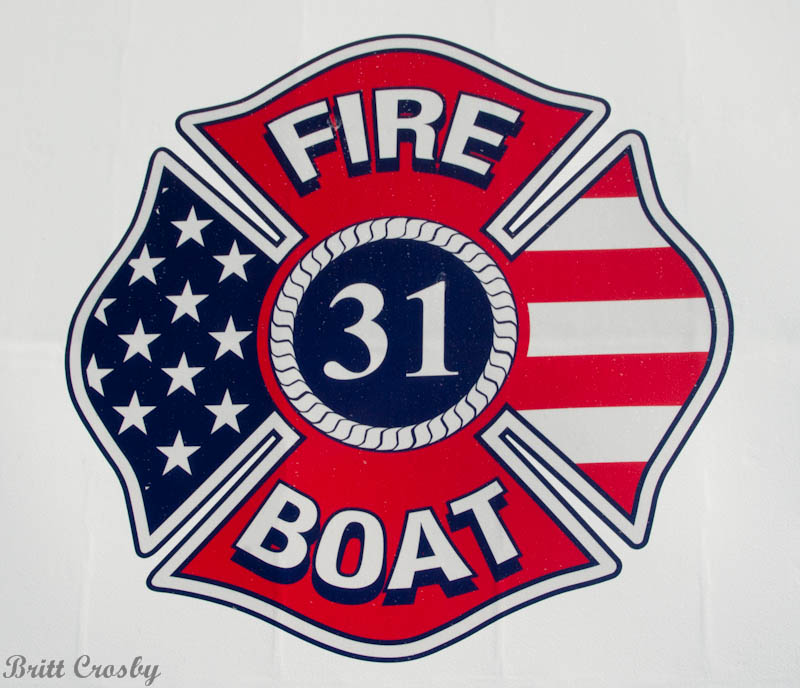 Commissioning of the Massport Fire Boat
American United
CapeCodFD.com
2011