Mack Fire Apparatus

CapeCodFD.com
- Special Feature -
By Britton W Crosby
March 2001 - Updated March 2005
[HOME] [FEATURES]
[Mack Page 1] [Mack Page 2] [Mack Page 3] [Mack Page 4] [Mack page 5]
[Mack page 6] [Mack page 7] [Mack page8] [Mack page9]


A Tribute to the Bulldog of all Fire Trucks
Page 5 - Great Macks 1960's - Present

30 Mack photos on this page
---
Mack C Aerial Scope from Allentown, PA....Home of Mack Trucks.
West Hempstead's Mack C Model Rescue Truck at parade in New Jersey.
x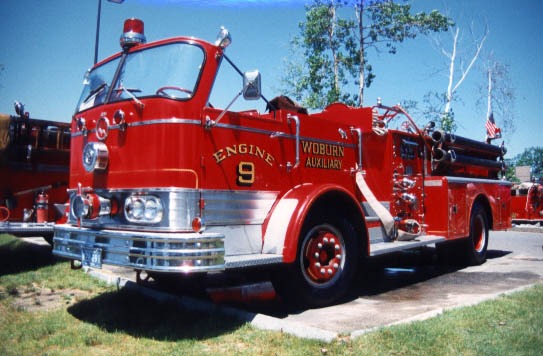 Woburn Auxiliary Engine 9 C model Mack at Lynnfield.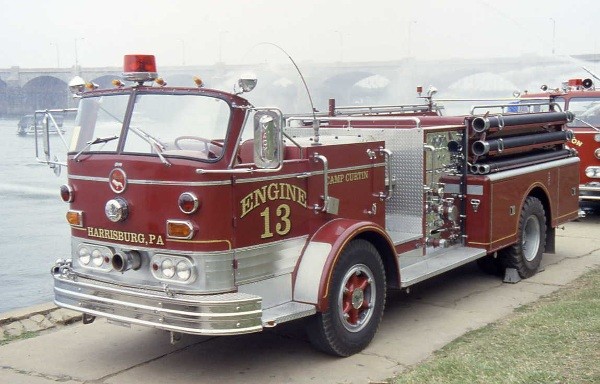 Harrisburg, PA 2002
Easton, MA Engine 2 Mack C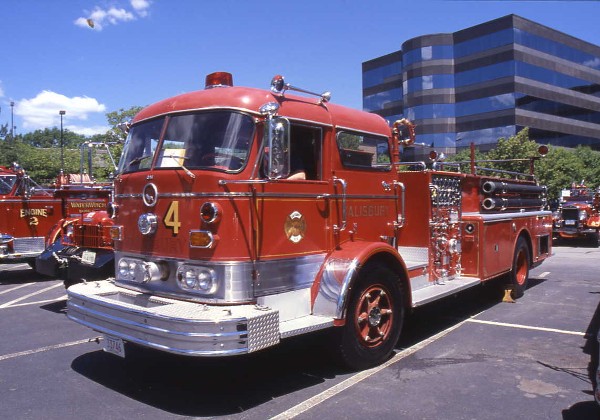 Mack C at Lynnfield.
Swansea, Massachusetts Mack C model pumper, Engine 8.
The Mack CF cab style became very popular and widely used..
Duxbury, Mass operated several Mack CFs including pumpers and an aerial ladder.
Bryn Mawr, PA operated this unique Mack CF as Engine 3.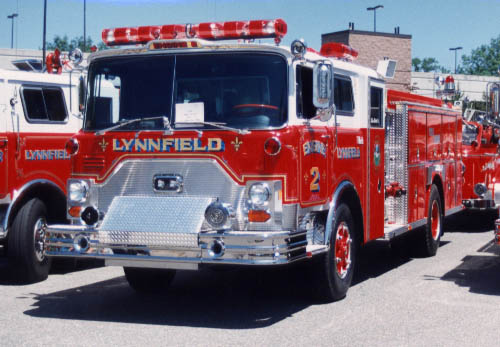 One of Lynnfield's Mack CF's - Engine 2.
Daytona Beach Mack / Maxim aerial ladder.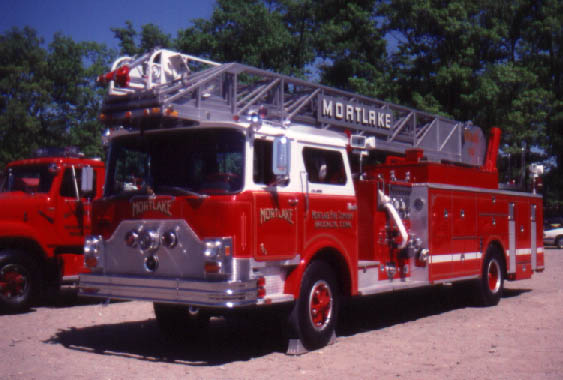 Mack CF with Maxim aerial for Mortlake, CT.
Mack/Baker aerial scope from Fort Lee, NJ in the Big Apple for the FDNY 125th.
Worcester, Mass operates several Mack/Baker aerial scopes. Scope 2 when it was yellow.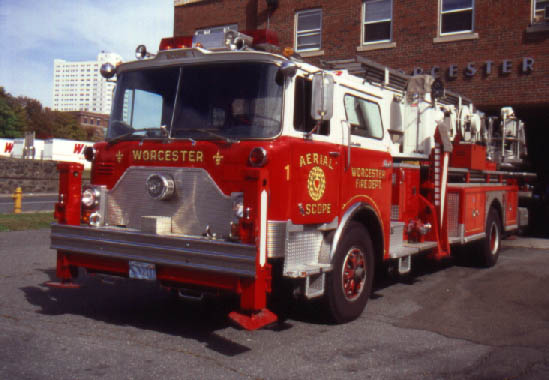 Worcester Scope 1.
Wakefield Auxiliary's Rescue Squad had this MB Mack.
Baltimore's Rescue 1 operated this Mack MB/Saulsbury.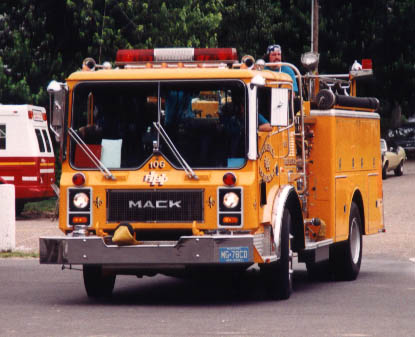 MC Mack.
Pittsburgh, PA Engine 37 operated with this unit as the Haz Mat unit.
[Prev Macks] [TOP] [Next Macks]
Mack