CapeCodFD.com
Special Feature

<![if !vml]>
<![endif]>


Photos by Britton W Crosby

[ CapeCodFD.com ] [ HOME ] [ SPECIAL FEATURES ] [ FIRE BOATS MAIN PAGE ]

<![if !vml]>
<![endif]>


New Page Added September 30, 2012 Updated September 21, 2022
NEW YORK STATE FIRE BOATS
Albany Alexandria Bay Boght Bolton Landing Brewerton Buffalo Clayton Cleveland Village
Fleming Hammondsport Haverstraw Henderson Irvington Kingston Lake George Lansing
Mamaroneck Newburgh Nyack Old Forge Oswego Owasco Piermont Poughkeepsie
Quaker Springs Rochester Sackets Harbor Sleepy Hollow Skaneateles South Bay Stony Point
Sylvan Beach Tarrytown Thiells Troy Union Springs Verdoy Yonkers

ADDITIONAL NEW YORK FIRE BOAT PAGES
FDNY New York City Fire Boat Pages
Historic FDNY New York City Fireboats
New York State Fireboats
Long Island, New York Fire Boat pages
BOLTON LANDING FIRE BOAT
(Warren County - Lake George)
BOLTON LANDING, NY
"MISS ELSA"
Bolton Fire Boat 1 (Warren County FB-36)

Bolton Landing is a small resort community on the west shore of Lake George, NY.
The Bolton Volunteer fire department operates a 2000 Winninghoff Response
30 foot, 10 foot beam fire boat with twin 225 hp Yamaha outboards.
It has a 1500 gpm pump and a bow mounted deckgun.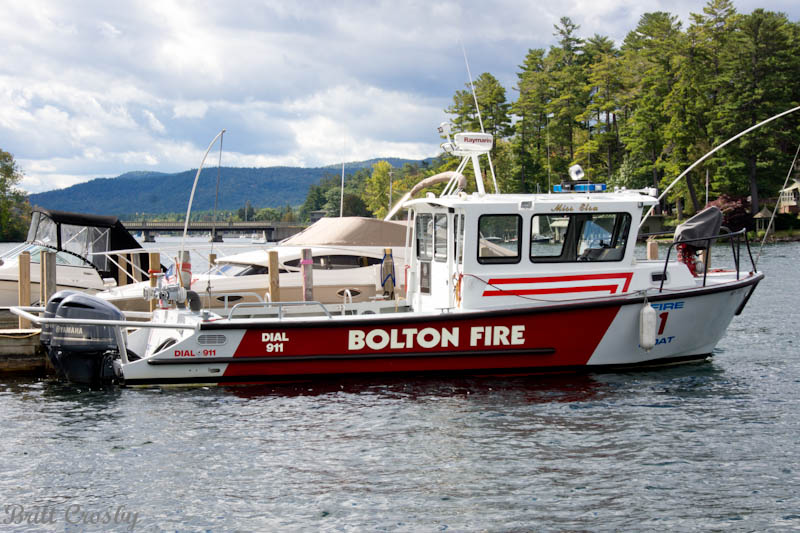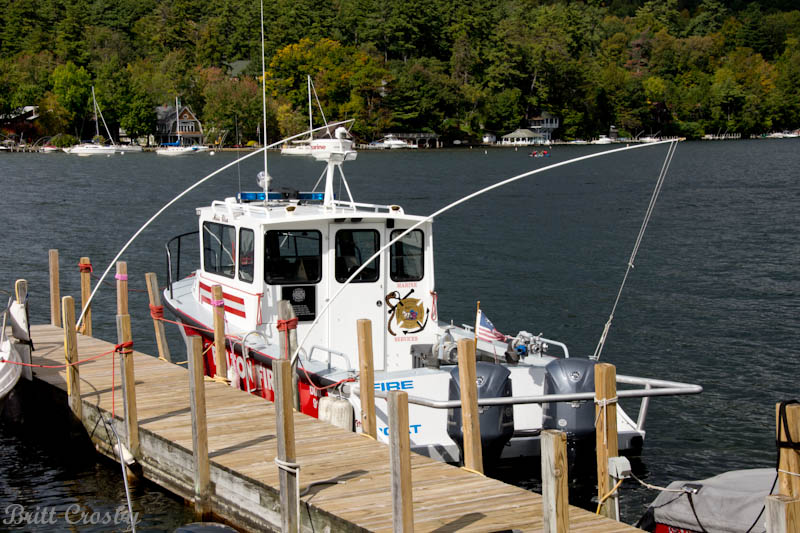 RELATED LINKS
North Queensbury Fire Company Bolton FB-1
YOU-TUBE VIDEO Bolton Fire Boat 1

<![if !vml]>
<![endif]>
NEW YORK STATE FIRE BOATS
Albany Alexandria Bay Boght Bolton Landing Brewerton Buffalo Clayton Cleveland Village
Fleming Hammondsport Haverstraw Henderson Irvington Kingston Lake George Lansing
Mamaroneck Newburgh Nyack Old Forge Oswego Owasco Piermont Poughkeepsie
Quaker Springs Rochester Sackets Harbor Sleepy Hollow Skaneateles South Bay Stony Point
Sylvan Beach Tarrytown Thiells Troy Union Springs Verdoy Yonkers

ADDITIONAL NEW YORK FIRE BOAT PAGES
FDNY New York City Fire Boat Pages
Historic FDNY New York City Fireboats
New York State Fireboats
Long Island, New York Fire Boat pages
RETURN TO

FIREBOATS

FROM


Copyright
Britt Crosby
CapeCodFD.com