CapeCodFD.com
Special Feature

<![if !vml]>
<![endif]>


Photos by Britton W Crosby

[ CapeCodFD.com ] [ HOME ] [ SPECIAL FEATURES ] [ FIRE BOATS MAIN PAGE ]

<![if !vml]>
<![endif]>


Original Feature Posted April 26, 2004 - Re-launched January 28, 2012
Updated February 22, 2020
NEW JERSEY FIRE BOATS
Atlantic Highlands Bayonne Camden Carteret Edgewater Elizabeth
Gloucester City Hoboken Jefferson Township Jersey City Kearny
Linden Newark North Hudson / Weehawken Perth Amboy Sea Isle City
Scullville Secaucus Toms River Union County Westville
BAYONNE FIRE BOAT
(Hudson County)
MEMBER OF 12 DEPARTMENT NJ REGIONAL FIREBOAT TASK FORCE
Bayonne, NJ
MARINE 1
City of Bayonne, New Jersey
2012 27 foot Safe Boat with twin 225 HP outboards
and firefighting capability.
photos July 2012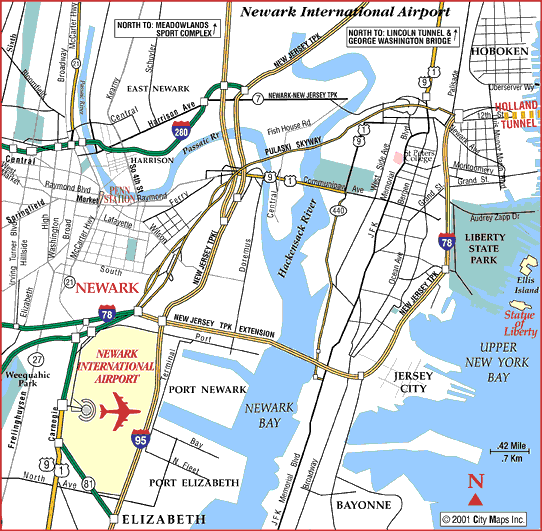 Map of the general Newark-Jersey City-Bayonne area.
Fire Boats are located in Newark at one of the inlets near the Airport,
in Jersey City near Holland Tunnel and just above the Liberty State Park,
and in Bayonne.
~ 2019 UPDATE ~
Bayonne, NJ
MARINE 1
City of Bayonne, New Jersey
2012 27 foot Safe Boat with twin 225 HP outboards
and firefighting capability.
Boat located at Robbins Reef Yacht Club,
at the end of Pavonia Ct, Bayonne.
(new photos April 2019)

~ Original Post ~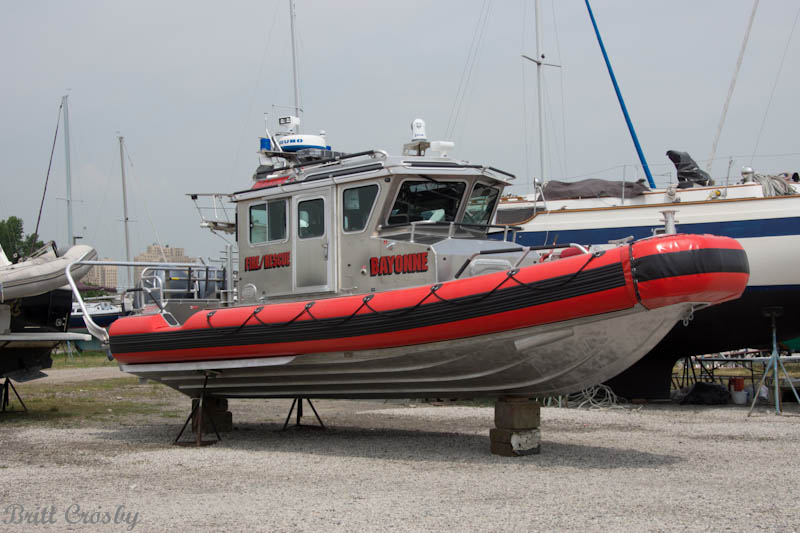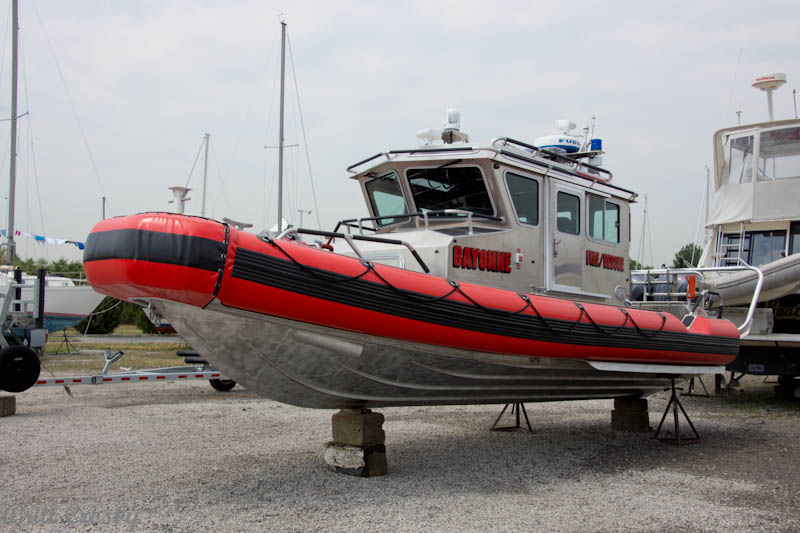 RELATED LINKS
Camden, NJ Firefighters Local 788
Camden Fire Boat with Delaware City Boat
Newark Firefighters
Newark Fire History
Video Newark F/B John F Kennedy from 1987
Jersey City & Newark Fire Boats working - You Tube Video
Perth Amboy Fire Department
Perth Amboy Marine 5
Boat Fire in Perth Amboy
Video Perth Amboy Marine Unit
SEA ARK BOATS
Arkansas
<![if !vml]>

<![endif]>
NEW JERSEY FIRE BOATS
Atlantic Highlands Bayonne Camden Carteret Edgewater Elizabeth
Gloucester City Hoboken Jefferson Township Jersey City Kearny
Linden Newark North Hudson / Weehawken Perth Amboy Sea Isle City
Scullville Secaucus Toms River Union County Westville
RETURN TO

FIREBOATS

FROM


Copyright
Britt Crosby
CapeCodFD.com