CapeCodFD.com
Special Feature

<![if !vml]>
<![endif]>


Photos by Britton W Crosby

[ CapeCodFD.com ] [ HOME ] [ SPECIAL FEATURES ] [ FIRE BOATS MAIN PAGE ]

<![if !vml]>

<![endif]>


Original Feature Posted April 26, 2004 - Re-launched January 28, 2012
Updated February 22, 2020
NEW JERSEY FIRE BOATS
Atlantic Highlands Bayonne Camden Carteret Edgewater Elizabeth
Gloucester City Hoboken Jefferson Township Jersey City Kearny
Linden Newark North Hudson / Weehawken Perth Amboy Sea Isle City
Scullville Secaucus Toms River Union County Westville
WESTVILLE FIRE BOAT
(Gloucester County)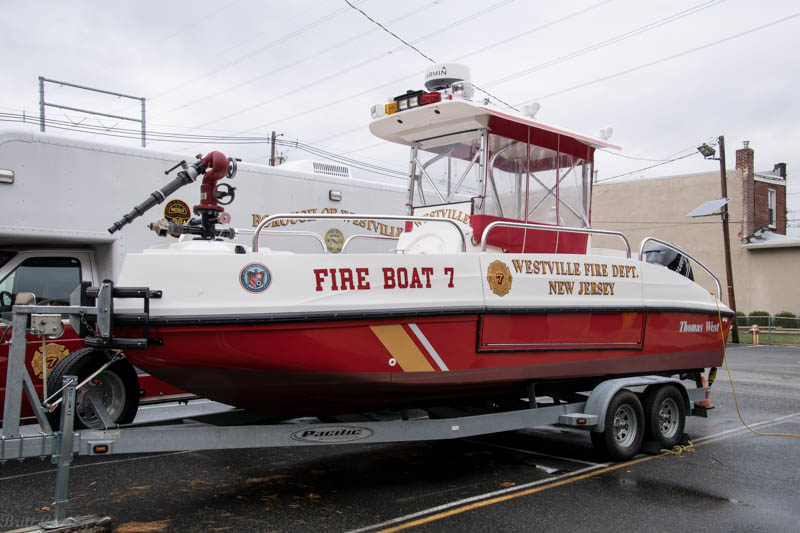 Westville, NJ
FIRE BOAT 7
"Thomas West"
2011 Firehawk 24
24' LOA - 250 HP Mercury Outboard
1000 gpm - 30 gals foam

Photos Nov 2015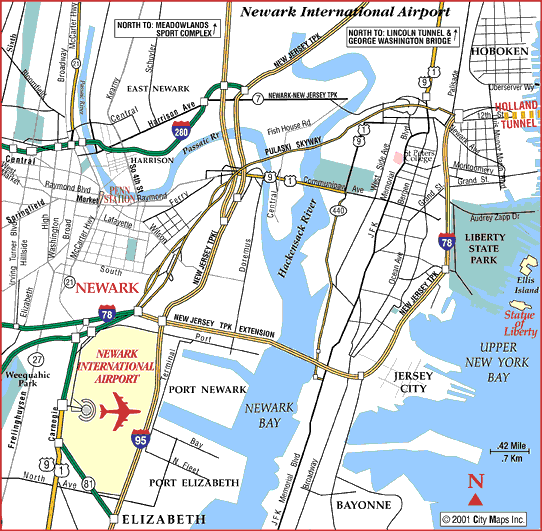 Map of the general Newark-Jersey City-Bayonne area.
Fire Boats are located in Newark at one of the inlets near the Airport,
in Jersey City near Holland Tunnel and just above the Liberty State Park,
and in Bayonne.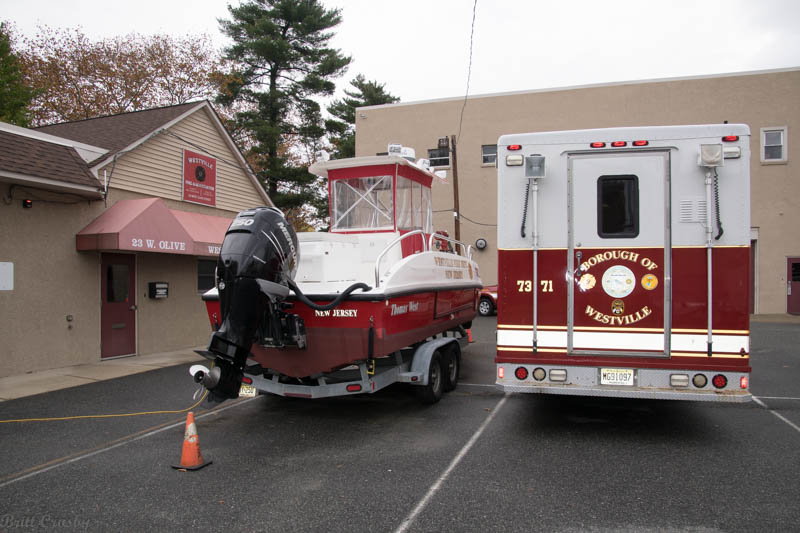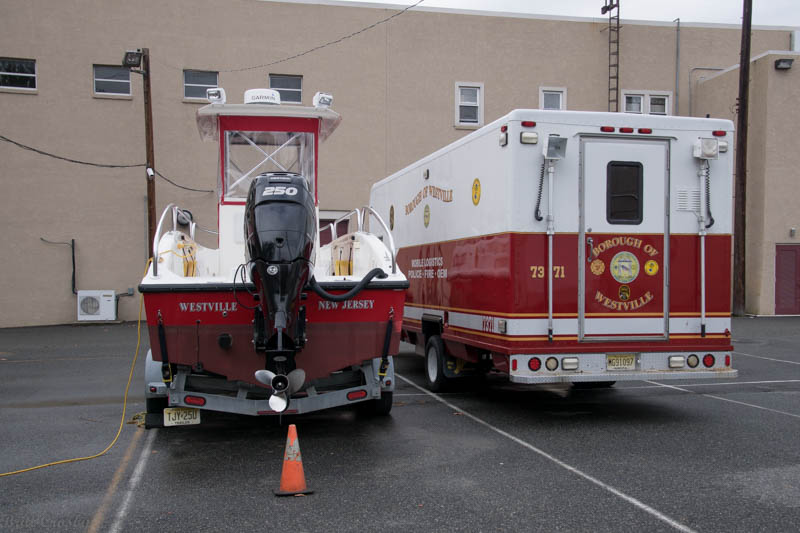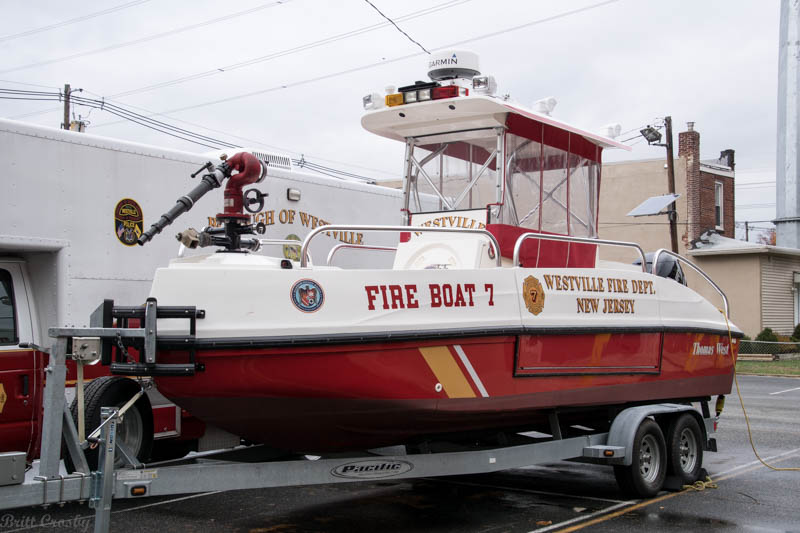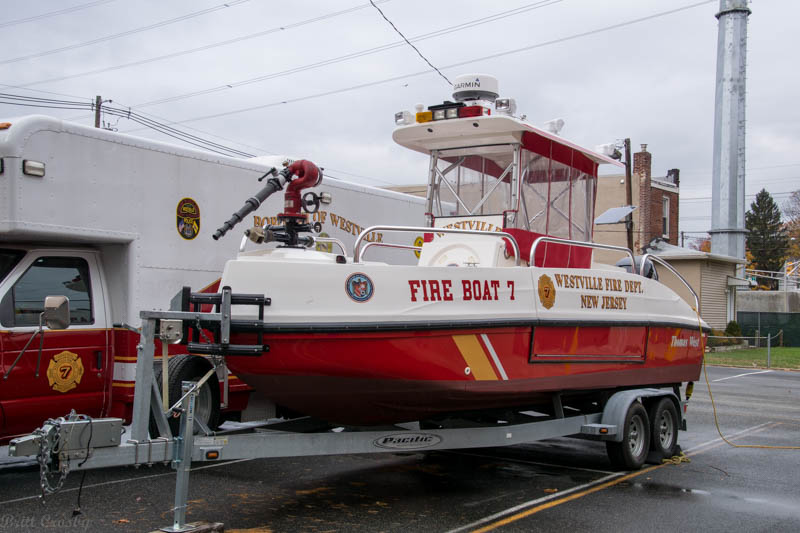 -----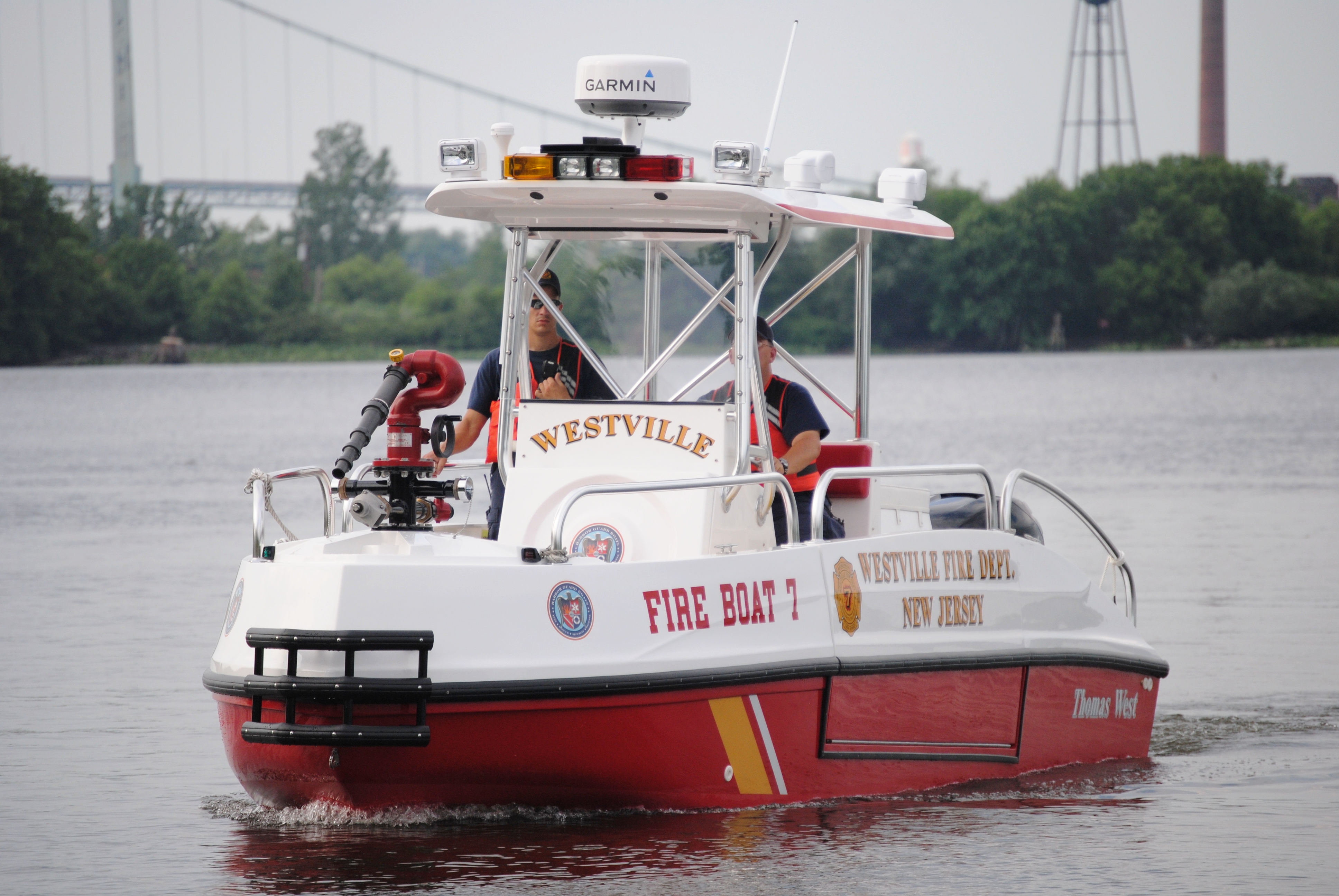 Westville, NJ
"Marine 7"
Westville Fire District #1
Boat "Thomas West"
2011 Harbor Guard Fire Hawk 24
24' LOA, 9'5" beam. 21" draft
250 HP Mercury outboard
1200 gpm
Guest Photos James Tucker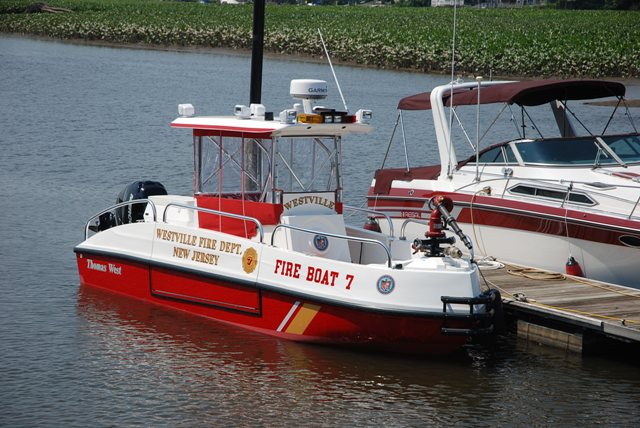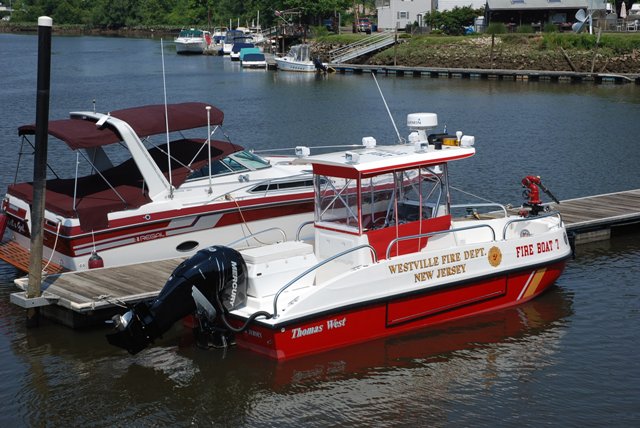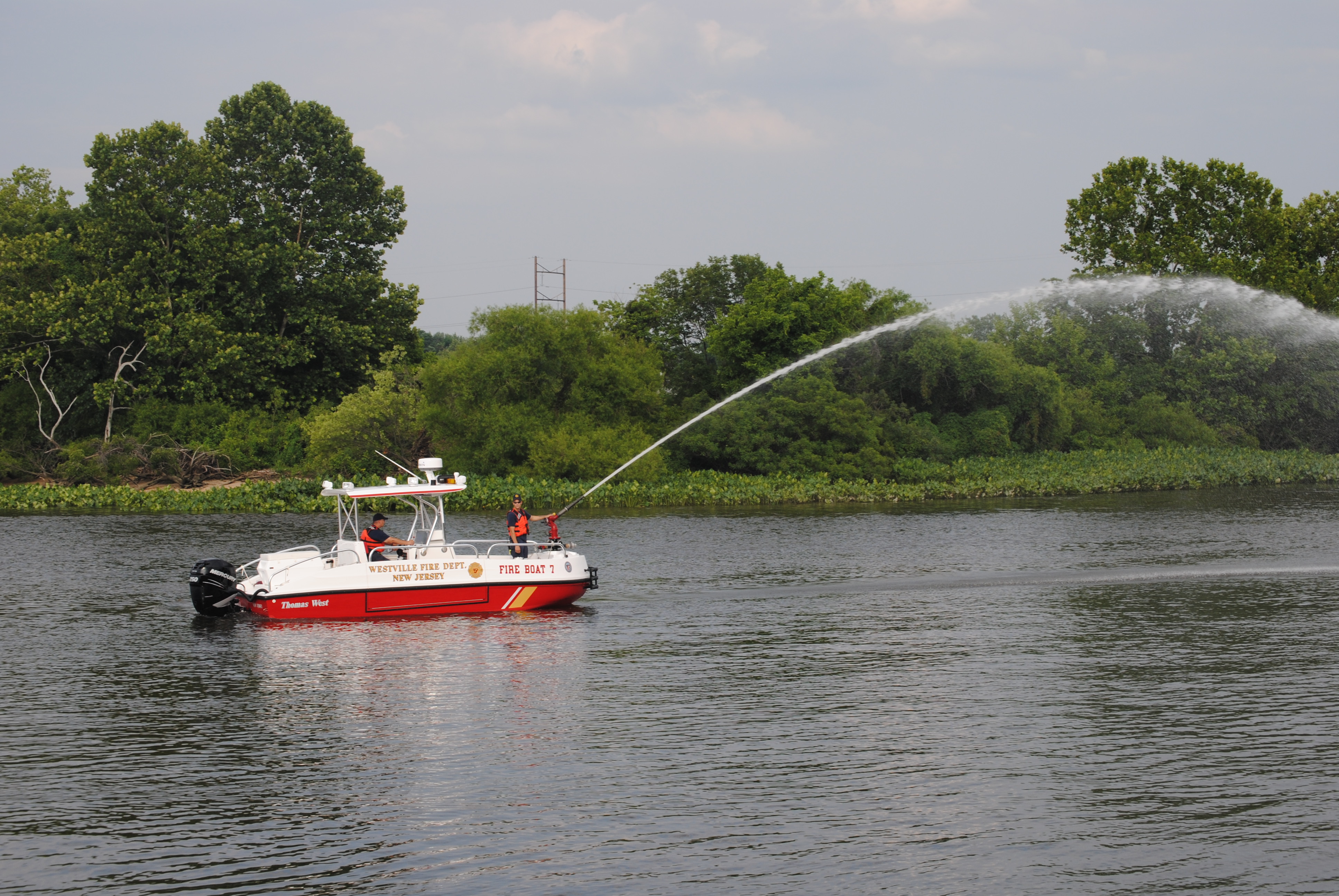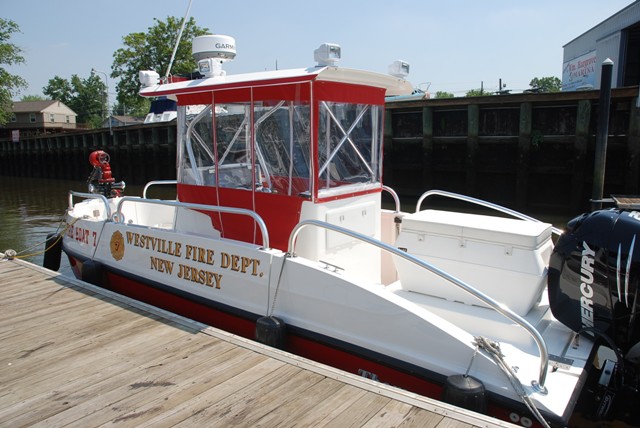 The Borough of Westville is situated along the banks of the Delaware River in the Philadelphia metropolitan area. Westville has a large recreational boating population along with many water front homes and businesses. Fire Boat 7's primary response area includes Big Timber Creek, and the Delaware River area located within Gloucester County. The vessel is special called occasionally by neighboring communities up and down the Delaware due to its size and maneuverability. Unlike the larger fire boats from Philadelphia, Wilmington and Camden, Fire Boat 7 is able to access the smaller tributaries that feed the Delaware River. Fire Boat 7 was purchased through an AFG grant back in 2005. The original fire boat was totaled in a 2009 incident and was replaced with the current vessel. Further information and specifications can be obtained from the Harbor Guard website, or by contacting Westville Fire Chief Eric Farley.
RELATED LINKS
Camden, NJ Firefighters Local 788
Camden Fire Boat with Delaware City Boat
Newark Firefighters
Newark Fire History
Video Newark F/B John F Kennedy from 1987
Jersey City & Newark Fire Boats working - You Tube Video
Perth Amboy Fire Department
Perth Amboy Marine 5
Boat Fire in Perth Amboy
Video Perth Amboy Marine Unit
SEA ARK BOATS
Arkansas
<![if !vml]>
<![endif]>
NEW JERSEY FIRE BOATS
Atlantic Highlands Bayonne Camden Carteret Edgewater Elizabeth
Gloucester City Hoboken Jefferson Township Jersey City Kearny
Linden Newark North Hudson / Weehawken Perth Amboy Sea Isle City
Scullville Secaucus Toms River Union County Westville
RETURN TO

FIREBOATS

FROM


Copyright
Britt Crosby
CapeCodFD.com