CapeCodFD.com
Special Feature

<![if !vml]>
<![endif]>


Photos by Britton W Crosby

[ CapeCodFD.com ] [ HOME ] [ SPECIAL FEATURES ] [ FIRE BOATS MAIN PAGE ]
<![if !vml]>
<![endif]>


New Page Added October 30, 2016
PORTLAND AREA FIRE BOATS
Fireboat 6 Fireboat 17 new Fireboat 17 old Fireboat 21
Port of Portland FB 80
Portland Fireboat 17
"skunkum ats"
Portland's "new" Fireboat 17 is one of two twin boats built by Oregon Iron Works in 2015.
55' LOA - 15' beam
8,000 gpm - (1) 4,000 gpm roof mounted monitor and (2) 1500 gpm bow monitors
This Fireboat 17 and Rescue Boat 17 are docked in Heyden Bay on the north side of Hayden Island
in the middle of the Columbia River, on the northside of Portland across the river from Washington.
These boats are staffed by the crew of Station 17 which is located down the road a little at
848 North Tomahawk Island Drive. That station operates Engine 17, a spare engine, and
another "older" Fireboat 17 named the "Vernon R Buss" which is located behind Station 17
with access to the southern side of the island. The crew takes whichever vessel is closest
to a particular incident.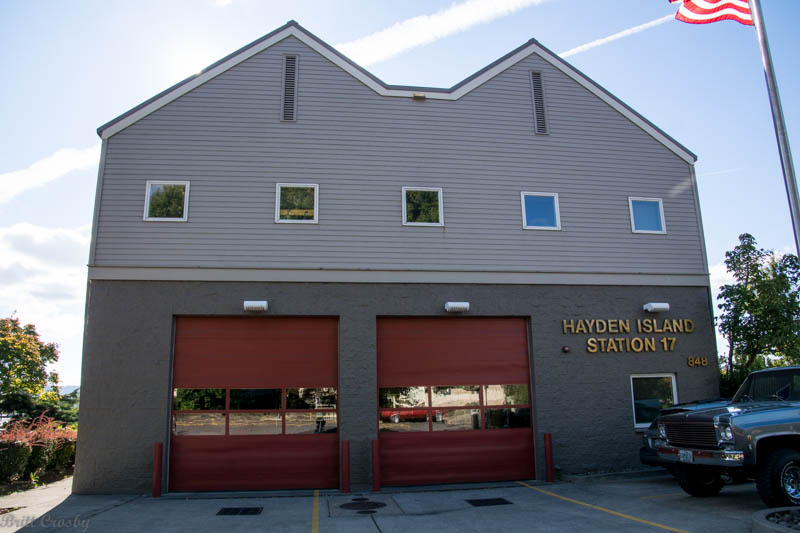 Portland Station 17
Built in 1994 at 848 North Tomahawk Island Drive.
Newer Fireboat 17 and Rescue boat 17 at the dock on Hayden Bay.
Portland Rescue Boat 17
"RB 17"
Rescue Boat 17 is a Munson 32' landing craft style rescue boat.
32' LOA - 10' beam
Twin Yamaha 350 HP outboards
It is very similar to Rescue Boat 21's 35' Munson.
Rescue Boat 17 is docked in Hayden Bay on Hayden Island with Fireboat 17.
Photos Sept 2016
<![if !vml]>
<![endif]>
PORTLAND AREA FIRE BOATS
Fireboat 6 Fireboat 17 new Fireboat 17 old Fireboat 21
Port of Portland FB 80

RETURN TO

FIREBOATS

FROM


Copyright
Britt Crosby
CapeCodFD.com