CapeCodFD.com
Special Feature

<![if !vml]>
<![endif]>


Photos by Britton W Crosby

[ CapeCodFD.com ] [ HOME ] [ SPECIAL FEATURES ] [ FIRE BOATS MAIN PAGE ]

<![if !vml]>
<![endif]>


New Page Added April 4, 2021
LOUISIANA FIREBOATS
| East Baton Rouge | New Orleans Fire | New Orleans Port | Plaquemines Port | South Louisiana Port |
EAST BATON ROUGE FIRE BOAT
EAST BATON ROUGE
The Capital of Louisiana is the City of Baton Rouge.
It is located on the Mississippi River about 80 miles North of New Orleans.
With the twists and turns of the mighty river, Baton Rouge is at about mile marker 235
from the entrance to the Mississippi at the Gulf of Mexico.
It is known as the furthest inland deep water port on the river. Due to bridges, none of
the larger ships can navigate North of Baton Rouge, so it is a very busy industrial
port where all various cargos moving on the river would have been transferred
to barges for transit above the area.
Because of the traffic on the river and the fact that many different agencies are
bordering the river on both sides, the East Baton Rouge Sheriff's Department
serves a central role in protecting about 40 miles of the river.
The Marine Search and Rescue Division (MSAR) provides a number of
security, fire, and rescue duties utilizing various resources.
Among the assignments is the Joint Terrorism Task Force 7.
FIREBOAT
2018 Silver Ships custom designed 42' Fireboat
1500 gpm with 3 monitors
Powered by two stern drives and diesel engines.

The boat has a land based home, kept on a trailer and ready to be launched
at a ramp on the Mullato Bend. Because this section of the river can vary
as much as 40 feet in height depending on the time of year and upriver
snow melting or storms, much of the year the boat is kept in the water
at a different location.
Thanks to Captain Darryl Armentor and his team for showing off this vessel.
FOR MORE
EAST BATON ROUGE SHERIFF'S DEPARTMENT
Photos March 2021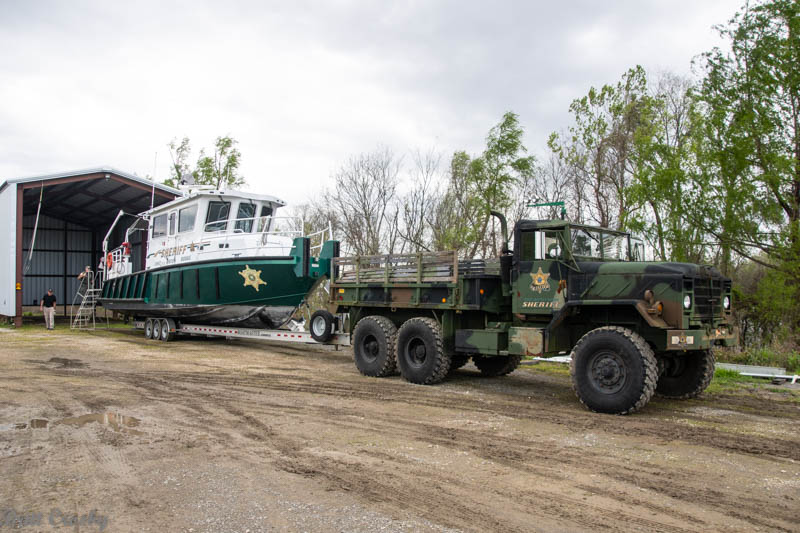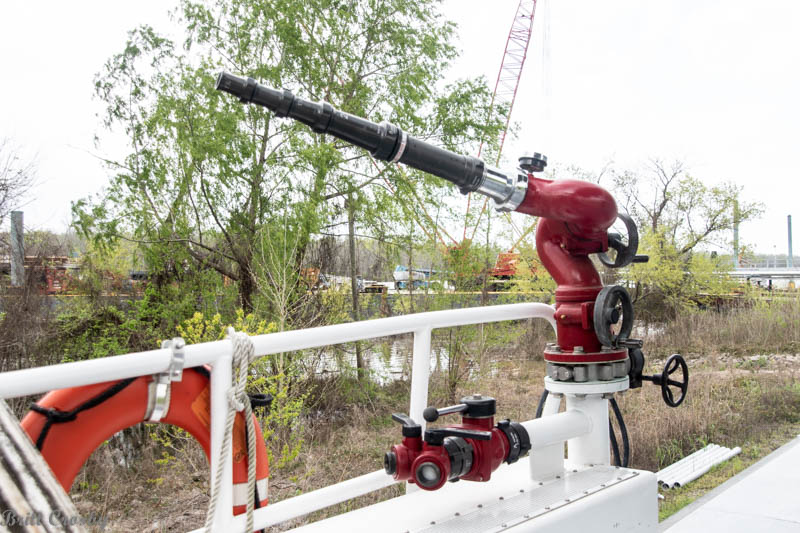 Controls for the pump were kept intentionally simple to operate and maintain.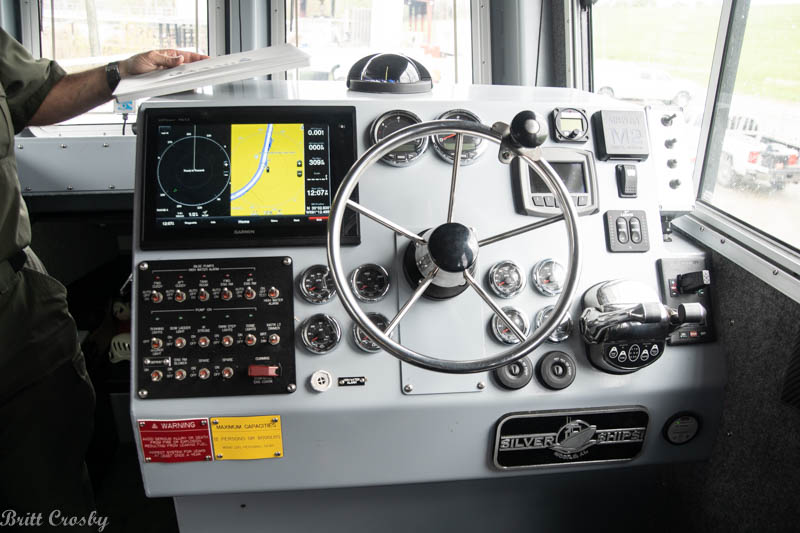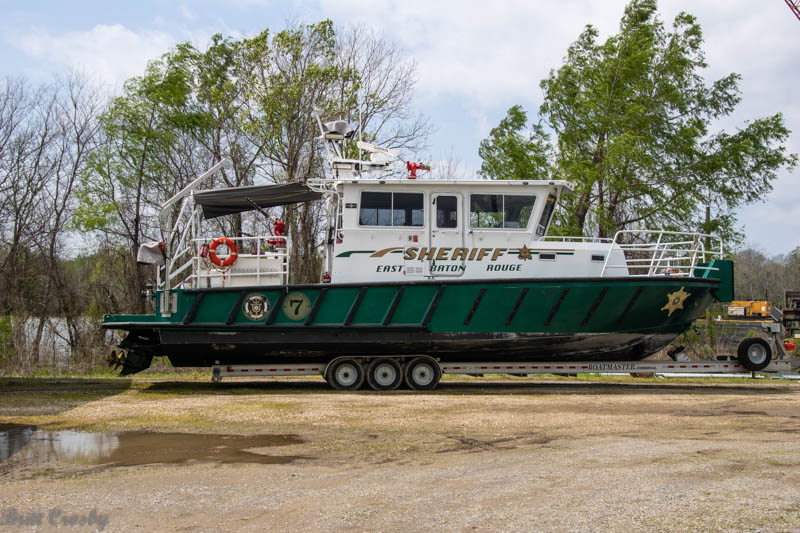 <![if !vml]>
<![endif]>
RETURN TO

FIREBOATS

FROM


Copyright
Britt Crosby
CapeCodFD.com