CapeCodFD.com
Special Feature

<![if !vml]>

<![endif]>


Photos by Britton W Crosby

[ CapeCodFD.com ] [ HOME ] [ SPECIAL FEATURES ] [ FIRE BOATS MAIN PAGE ]

<![if !vml]>
<![endif]>


New Page Added December 20, 2015
NORTH CAROLINA BOATS
Charlotte Cornelius-Lemley Denver Long Bridge New Bern
Sherrills-Ford-Terrell Wilmington
CORNELIUS-LEMLEY FIRE BOAT
"Fireboat 4"
"Simon Aliotta"
2010 MetalCraft FireStorm 30
33' 5" LOA, 10' 8" beam, 18" draft
Pumping capability approx 3300 gpm
Boat replaced a 23' Rigid Hull Inflatable with a 500 gpm pump.
Docked at the Peninsula Yacht Club on Lake Norman.
The boat was named after a young 4 year old boy named Simon Aliotta
who was diagnosed in 2006 with a rare type brain tumor known as
Diffuse Intrinsic Pontine Glioma. Simon loved fire trucks and became
friends with members of the Cornelius-Lemley Fire Department.
He passed away in 2007 before getting to see the boat named after him.
The Cornelius-Lemley Fire Department is located in Mecklenburg County, North Carolina
in the northern suburbs of Charlotte, NC. Much of the community involves shoreline on
the large manmade Lake Norman, a very popular recreational lake with many large
mansions lining the shoreline. One of the major reasons for needing the fire boat, in addition
to the common recreational and boating medical type emergencies on the lake, is to be able
to fight structure fires and/or supply water to land units for fires in many of the large
mansions along the shoreline with inadequate sized water mains for the required flow.
Photos December 2015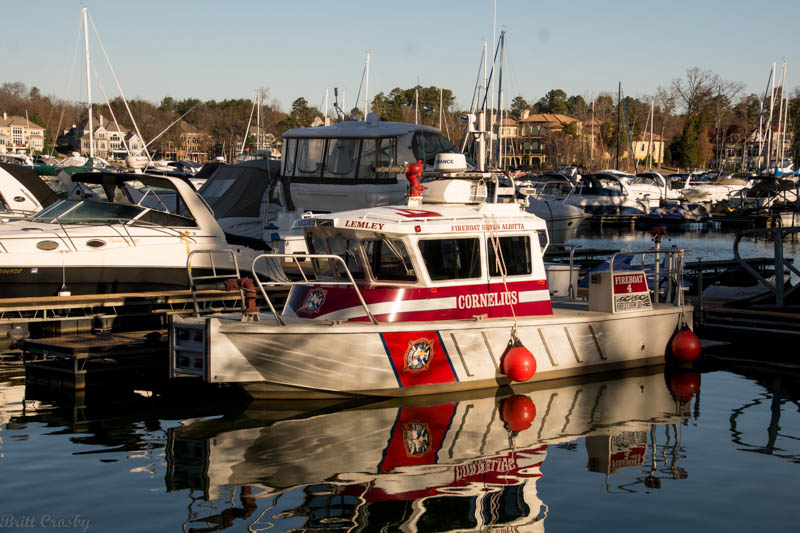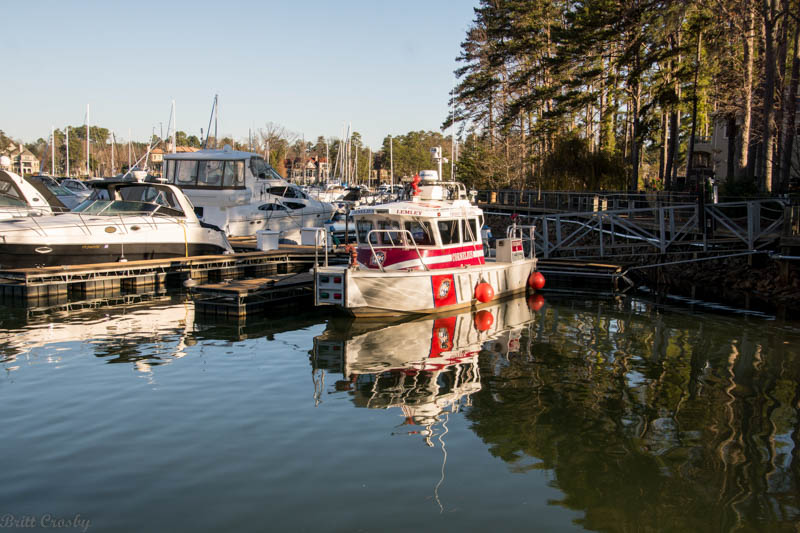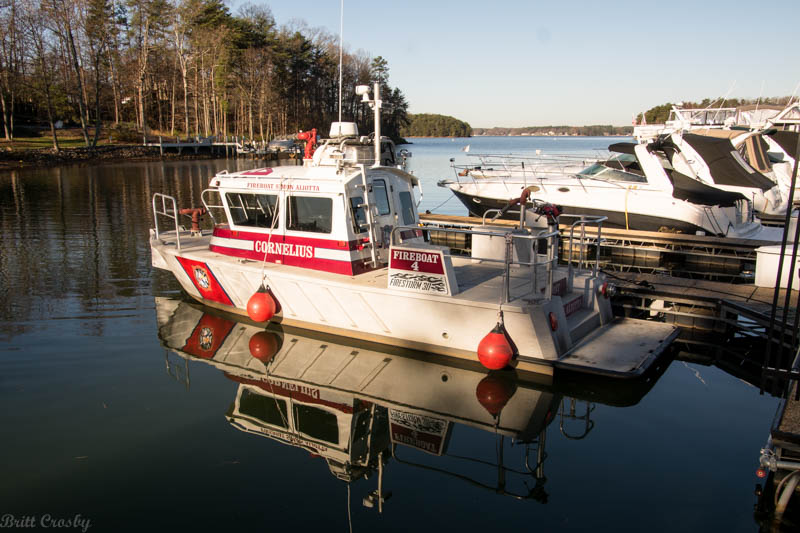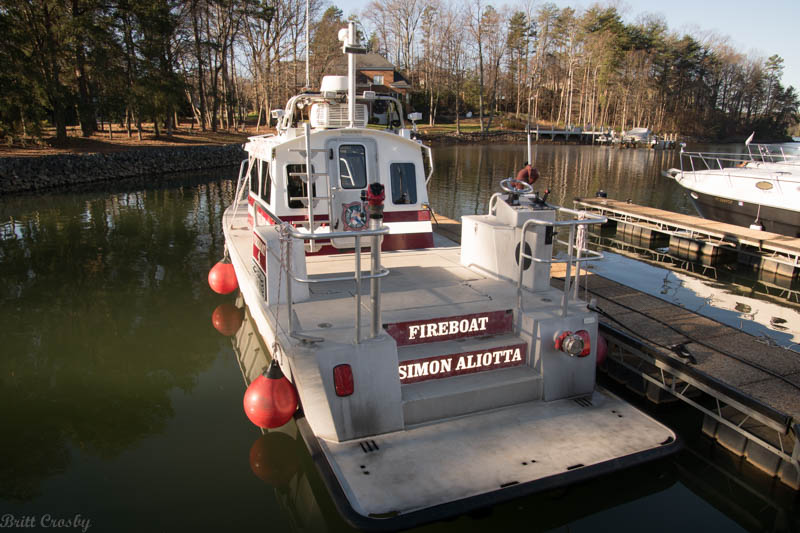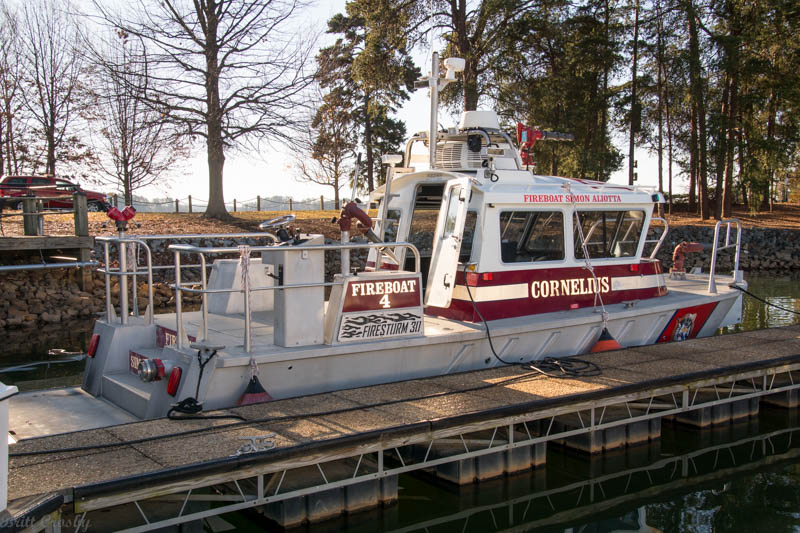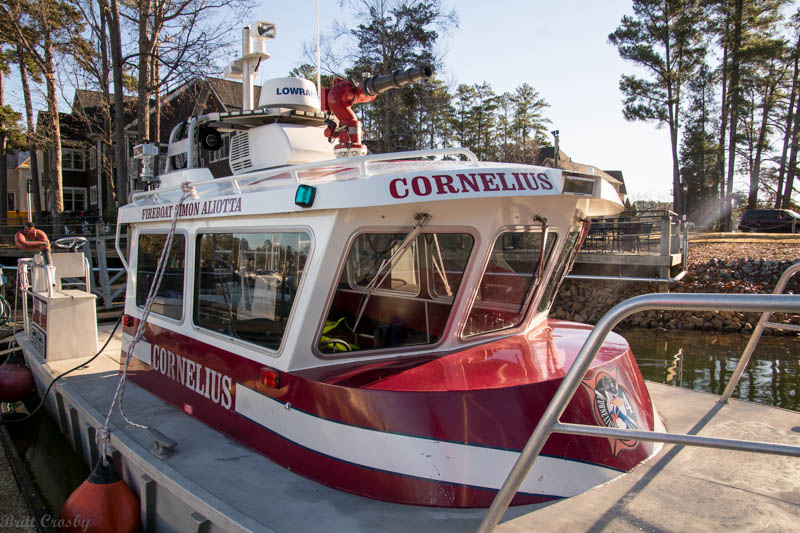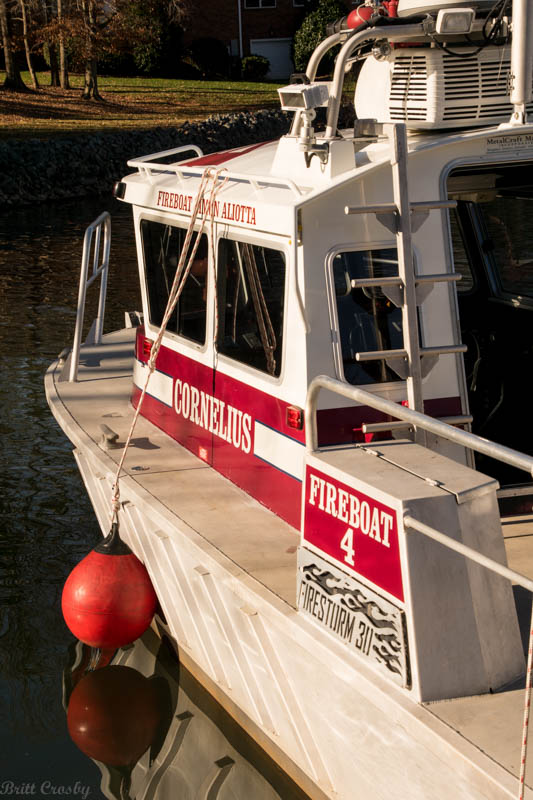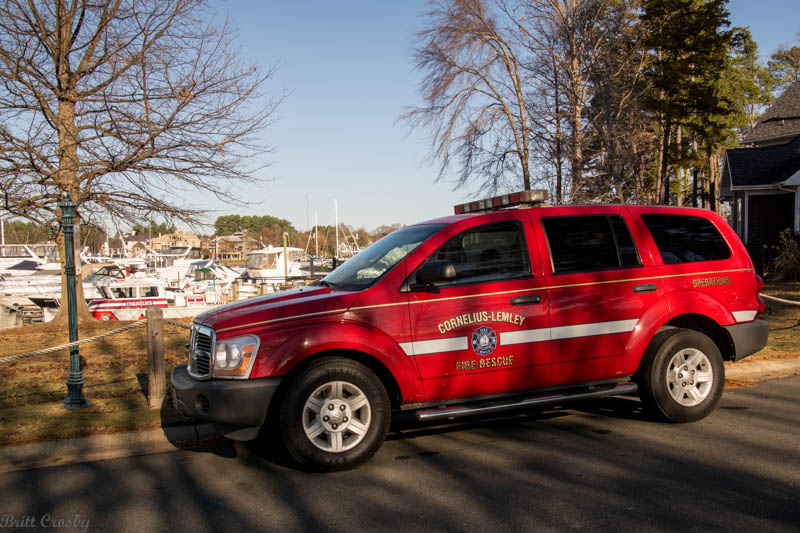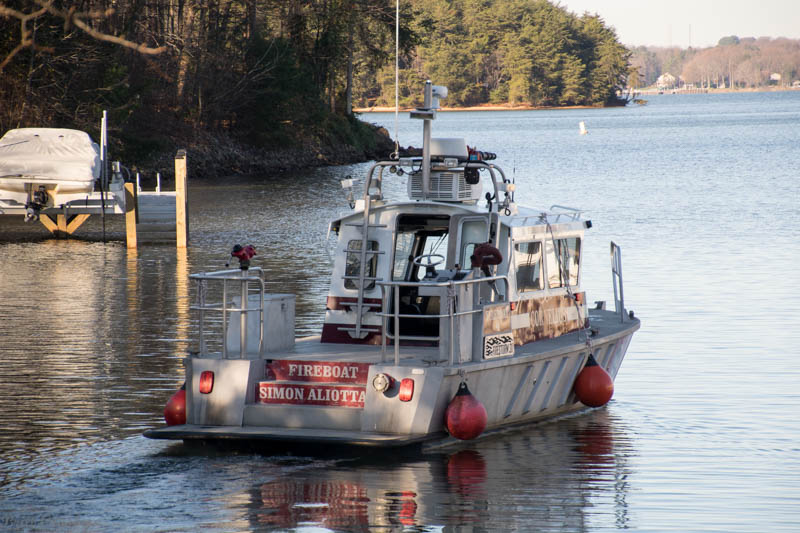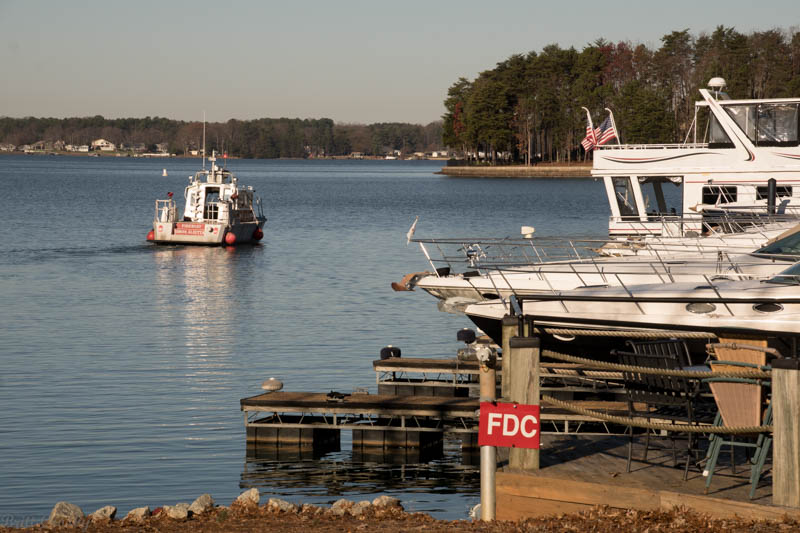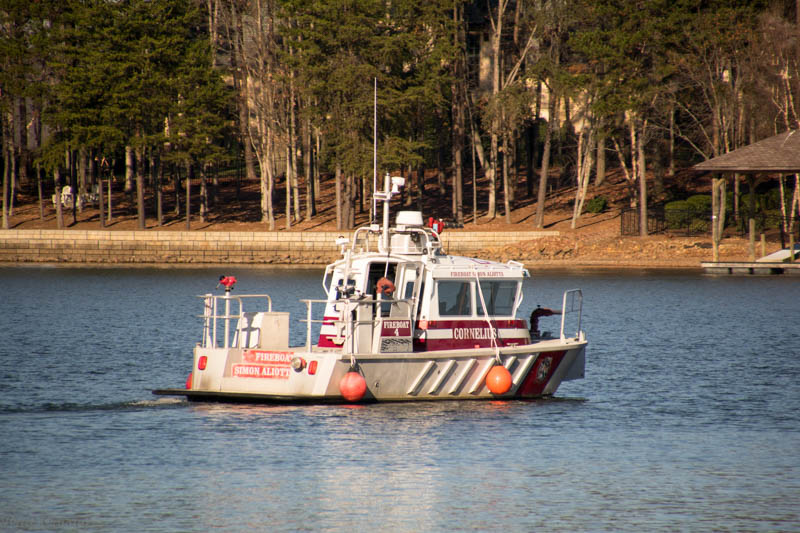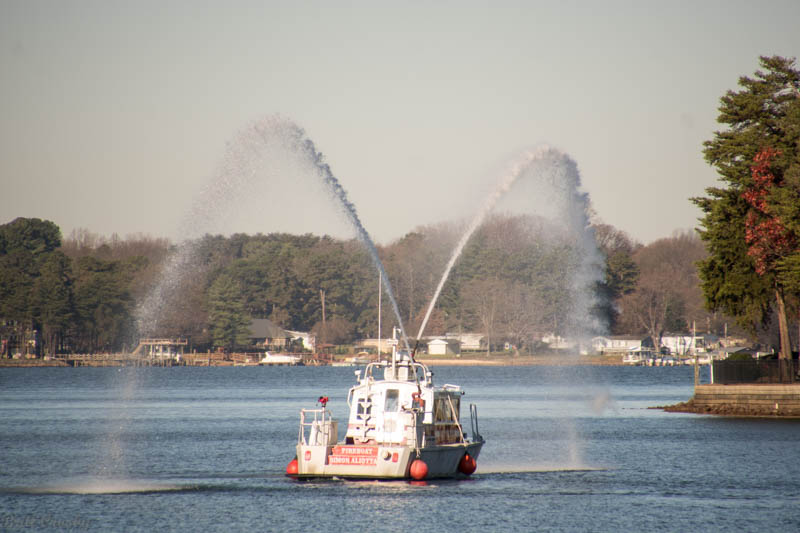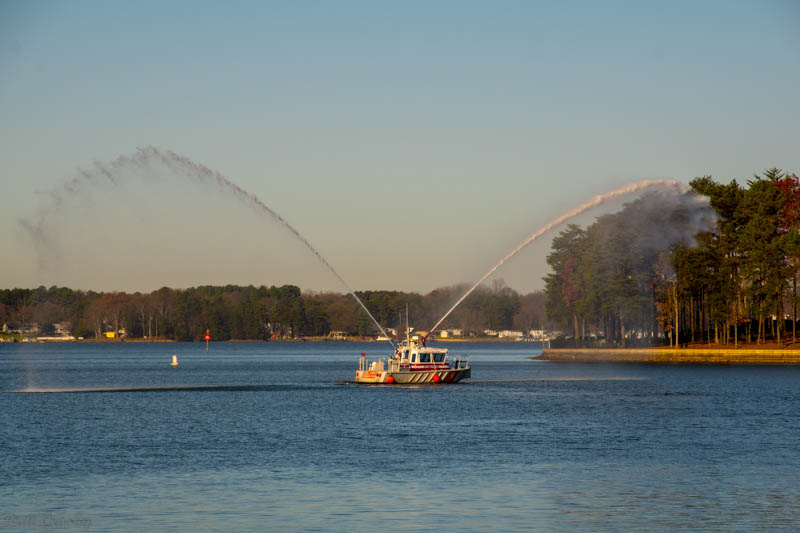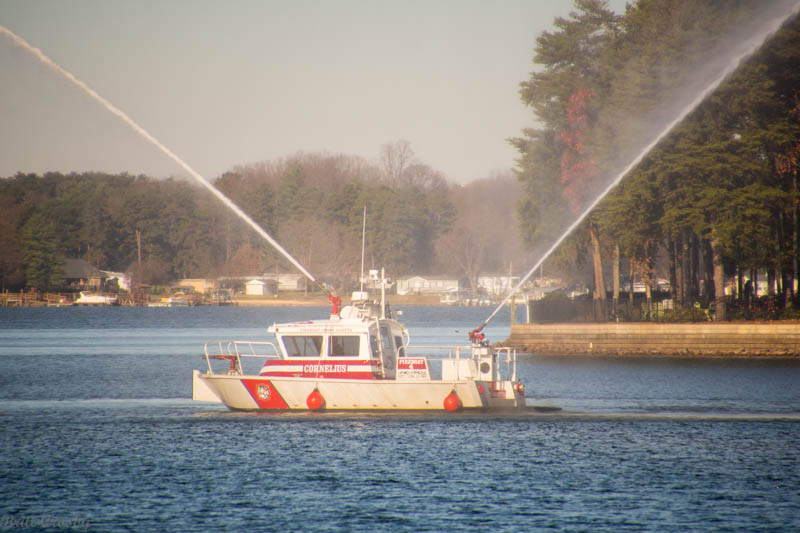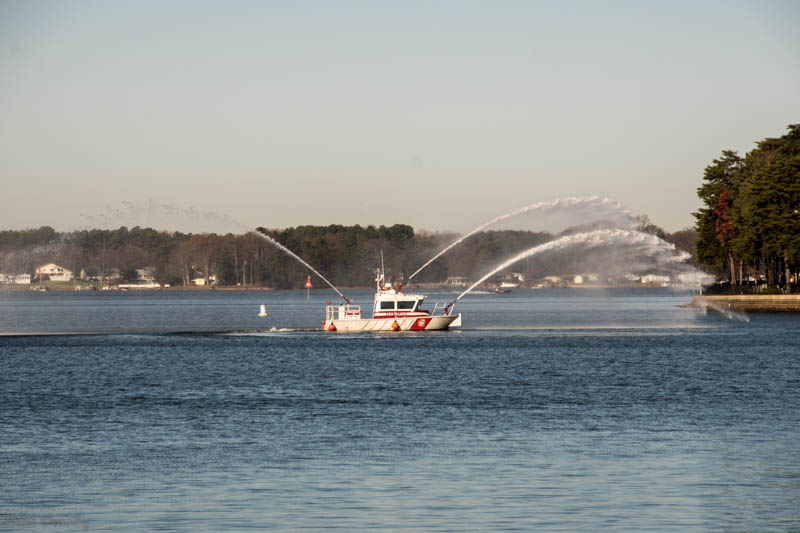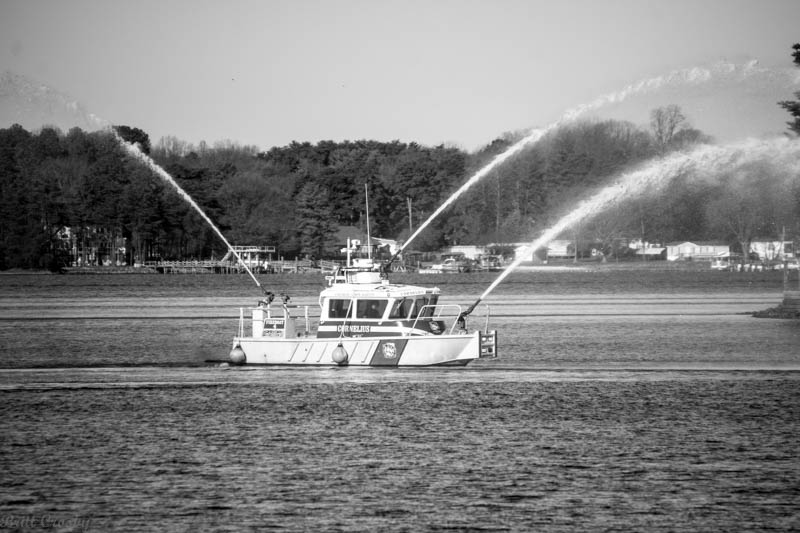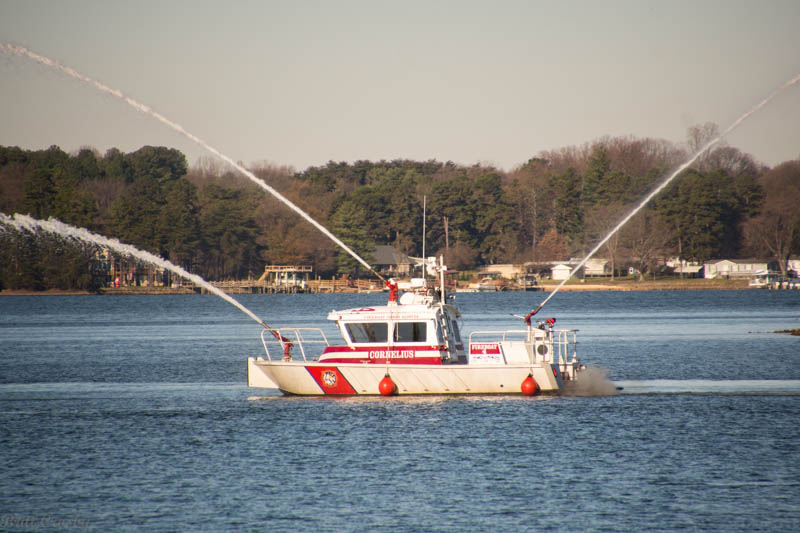 Thanks to Bill for showing off the Fire Boat Simon Aliotta!
<![if !vml]>
<![endif]>
NORTH CAROLINA BOATS
Charlotte Cornelius-Lemley Denver Long Bridge New Bern
Sherrills-Ford-Terrell Wilmington
RETURN TO

FIREBOATS

FROM


Copyright
Britt Crosby
CapeCodFD.com