CapeCodFD.com
Special Feature

<![if !vml]>
<![endif]>


Photos by Britton W Crosby

[ CapeCodFD.com ] [ HOME ] [ SPECIAL FEATURES ] [ FIRE BOATS MAIN PAGE ]

<![if !vml]>
<![endif]>


Original Feature Posted April 26, 2004 - Re-launched January 28, 2012
Updated December 16, 2019
Cape Fire / Rescue Boats
Cape Fireboats Cape Boats 1 Cape Boats 2 Cape Boats 3
Islands Boats Plymouth County Boats

CAPE RESCUE BOATS 2
(Dennis to Orleans)
CAPE COD AREA
FIRE / RESCUE BOATS
Cape Cod is a bent arm shaped peninsula surrounded by the Atlantic Ocean,
Nantucket Sound, Buzzards Bay, and Cape Cod Bay in the southeastern
part of Massachusetts.
To the south of Cape Cod are the islands of
Martha's Vineyard and Nantucket.
Numerous fire / rescue departments protect the communities on the
Cape and Islands. Each of these departments have salt water bays
and fresh water ponds that they are responsible for.
There are a few actual "fireboats" in the area, but most of the departments
use boats for rescue purposes.
Boats are listed here by community / department name
beginning with Cape Cod communities, followed by the Islands,
and Plymouth County.
RELATED LINKS
Each of the departments in the area are extensively covered
throughout the CapeCodFD.com website.
HYANNIS FIREBOAT 808
HYANNIS BOAT FIRE
MENEMSHA USCG BOAT HOUSE FIRE



CAPE COD DEPARTMENTS
Barnstable Fire District
Bourne Fire Department
Brewster Fire Department
(COMM) Centerville-Osterville-Marstons Mills Fire District
Chatham Fire Department
Cotuit Fire District
Dennis Fire Department
Eastham Fire Department
Falmouth Fire Department
Harwich Fire Department
Hyannis Fire District
Mashpee Fire Department
Orleans Fire Department
Provincetown Fire Department
Sandwich Fire Department
Truro Fire Department
Wellfleet Fire Department
West Barnstable Fire District
Yarmouth Fire Department

ISLANDS DEPARTMENTS
Aquinnah Fire Department
Chilmark Fire Department
Edgartown Fire Department
Oak Bluffs Fire Department
Tisbury Fire Department
West Tisbury Fire Department
Gosnold Fire Department
PLYMOUTH COUNTY DEPARTMENTS
Carver Fire Department
Duxbury Fire Department
Kingston Fire Department
Lakeville Fire Department
Marion Fire Department
Mattapoisett Fire Department
Middleborough Fire Department
Onset Fire District
Plymouth Fire Department
Rochester Fire Department
Wareham Fire District

DENNIS MARINE 117
Station 1
1972 Boston Whaler 17' Boat
DENNIS MARINE 118
2007 Safe Boat 25 foot
Former USCG Boat
Acquired by Dennis in 2012
Painted red in 2012
At Bass River Marina
Previous Marine 118 transferred to Yarmouth Fire
Dennis Marine 118 now on a new dock with Environmental Police Boat
on the Bass River, just north of the bridge on Route 28.
Photos Nov 2019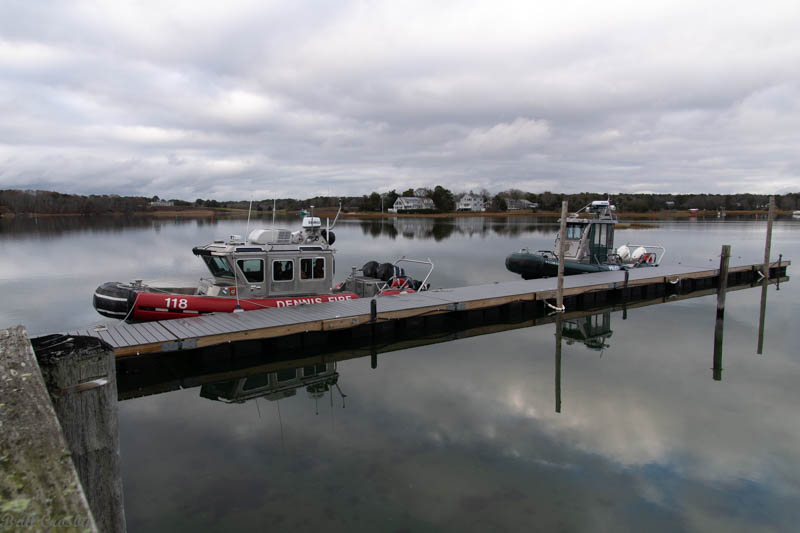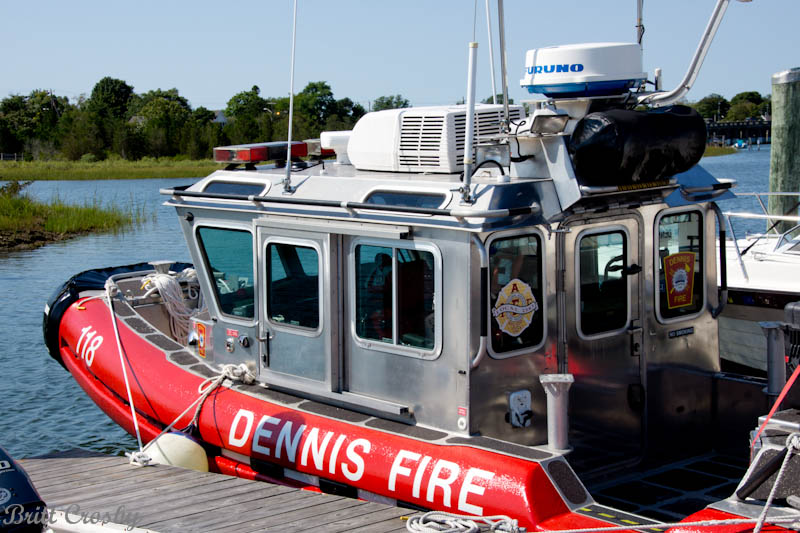 (Photo Jan 2012)
FORMER
DENNIS MARINE 118
Dennis Bass River Marina
2000 Ambar 22' Rigid Hull former USCG Boat
In service 2007
Transferred to the Yarmouth FD in 2012

DENNIS MARINE 119
Dennis Sesuit Harbor
1990's Boston Whaler 22' Guardian
Acquired in 2007 from Chatham Harbormaster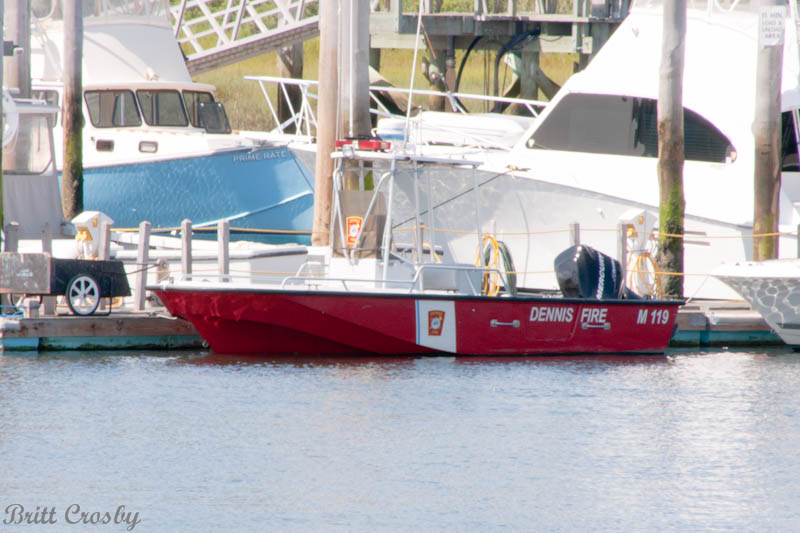 EASTHAM MARINE 164
Was Originally Marine 152
Eastham / Rock Harbor
2011 Eastern 22' Boat / 115 HP Evinrude
Shared by Fire Dept, DNR, and Harbormaster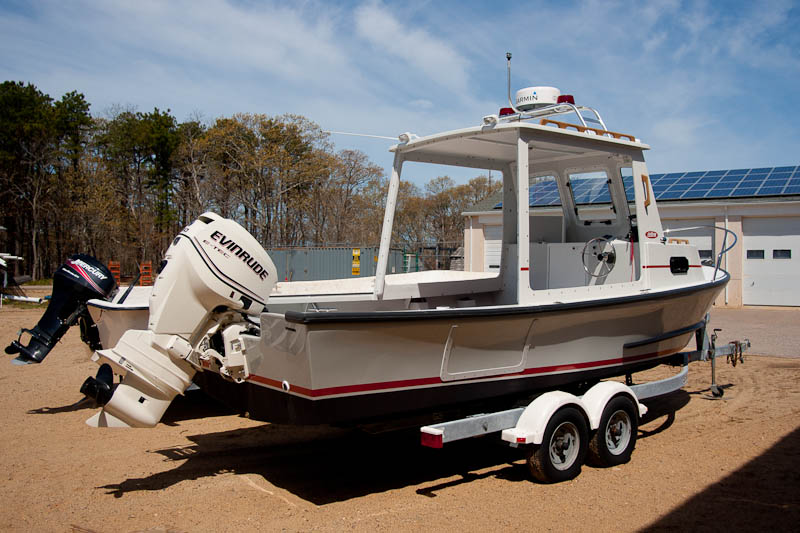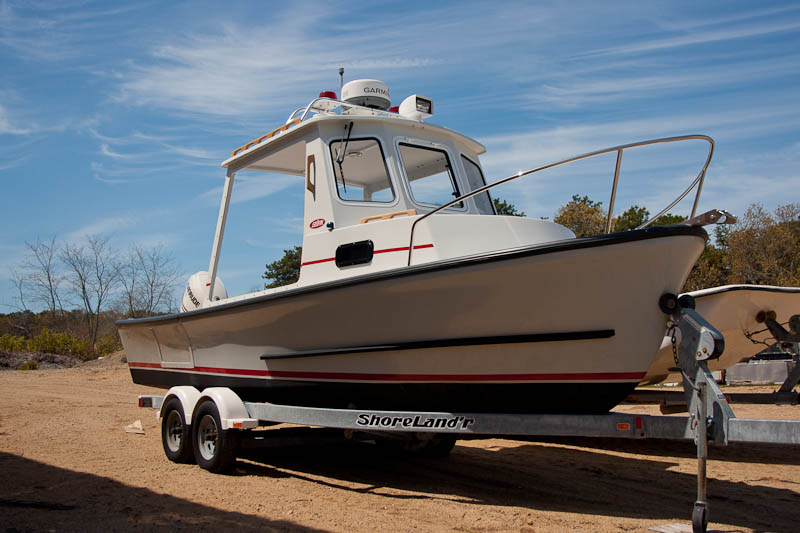 EASTHAM MARINE 153
Eastham / Goose Hummuck
2015 Avon 20' Rigid Hull Inflatable
Twin Yamaha 90 HP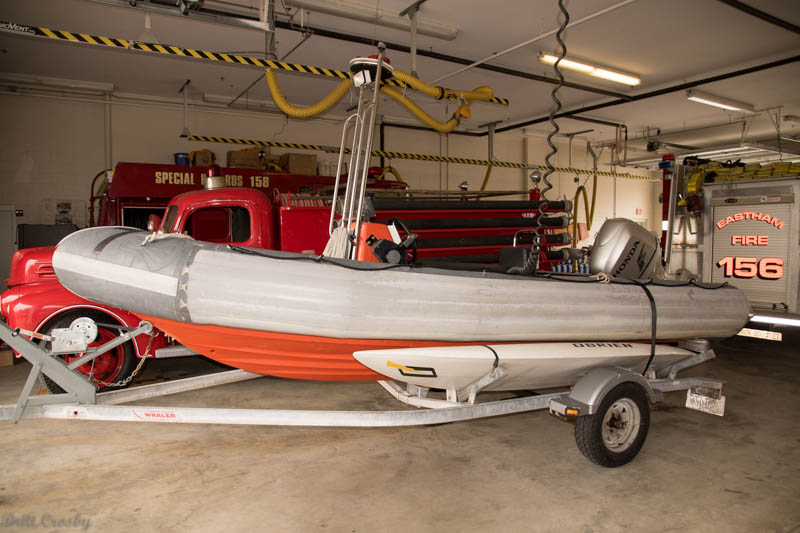 EASTHAM MAINE 154
Eastham Station
2004 Avon 13' Rigid Hull Inflatable
In service 2015
EASTHAM BEACH RESCUE
Eastham Beach water rescue equipment
(photos 2017)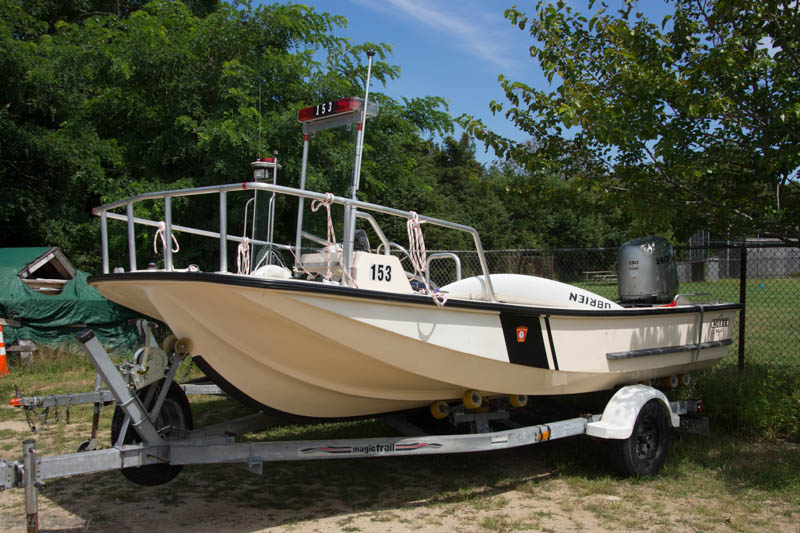 FORMER
EASTHAM BOAT 153
Eastham Boat in 2013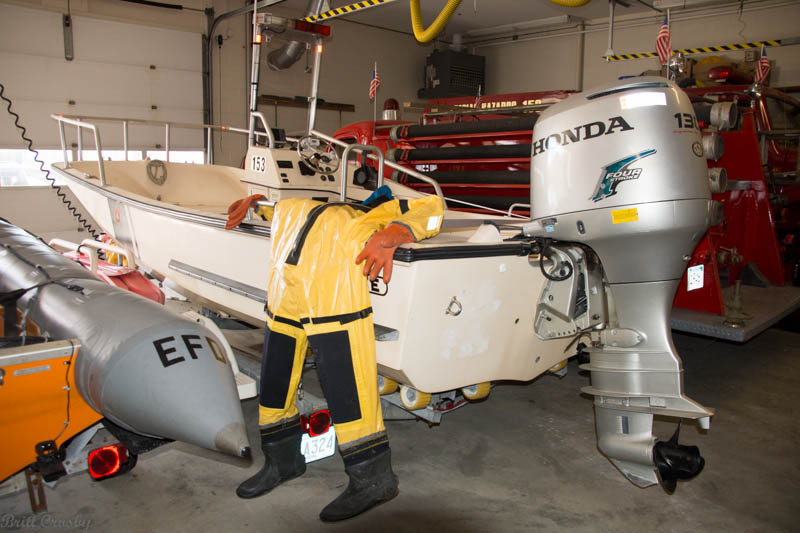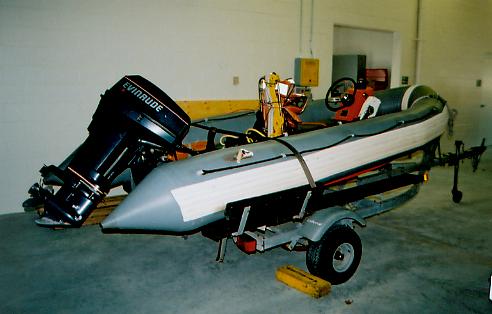 FORMER
EASTHAM BOAT
1990's Avon 13' Inflatable
EASTHAM BOAT
1990's Avon 13' Inflatable
Photo 2011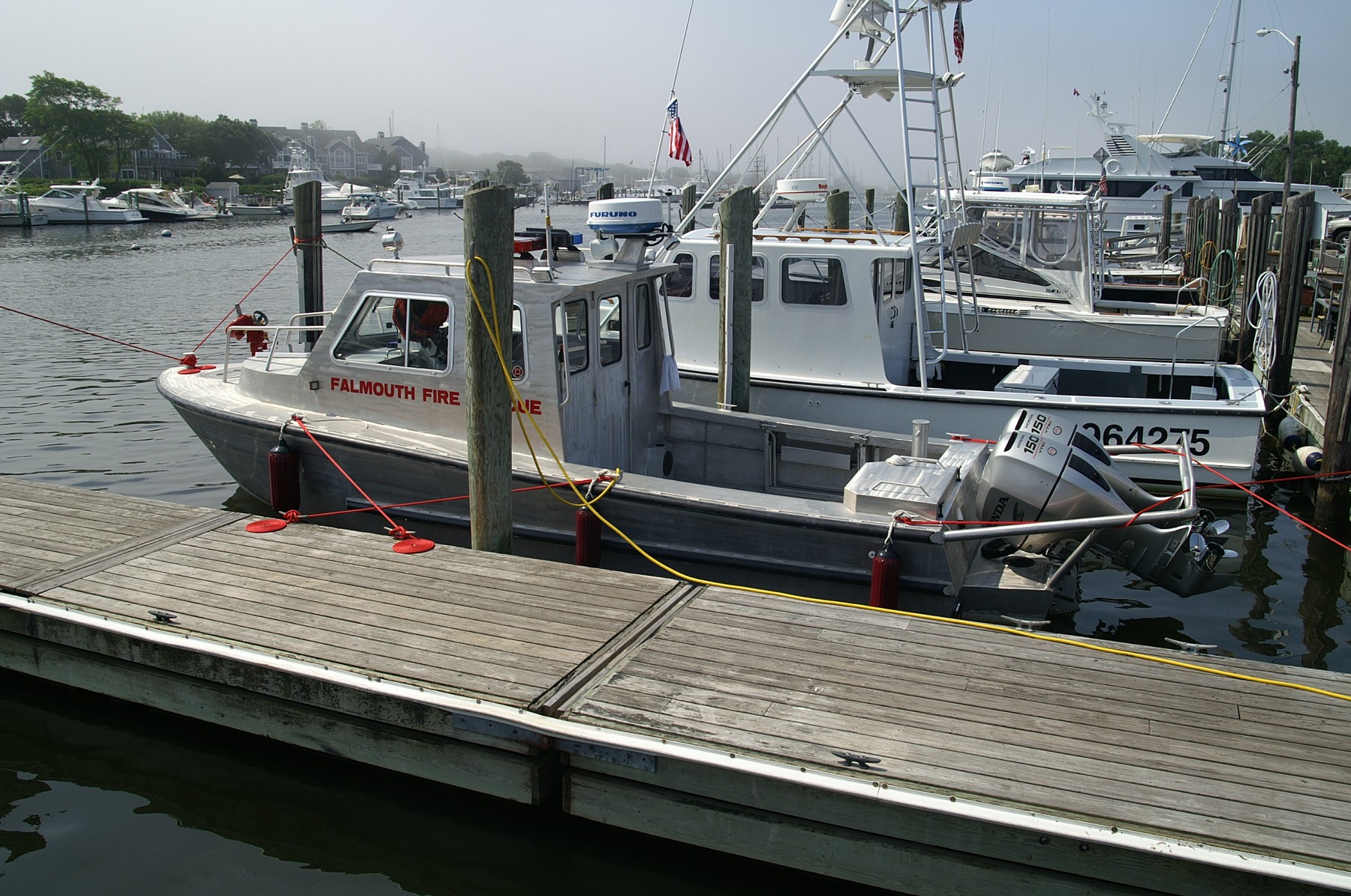 FALMOUTH MARINE 1
Falmouth Harbor
2005 Viking Welding 31' Aluminum Fire / Rescue Boat
Twin Honda 150 HP
350 GPM
Equipped with dive door
Photo July 2005
(photos 2007)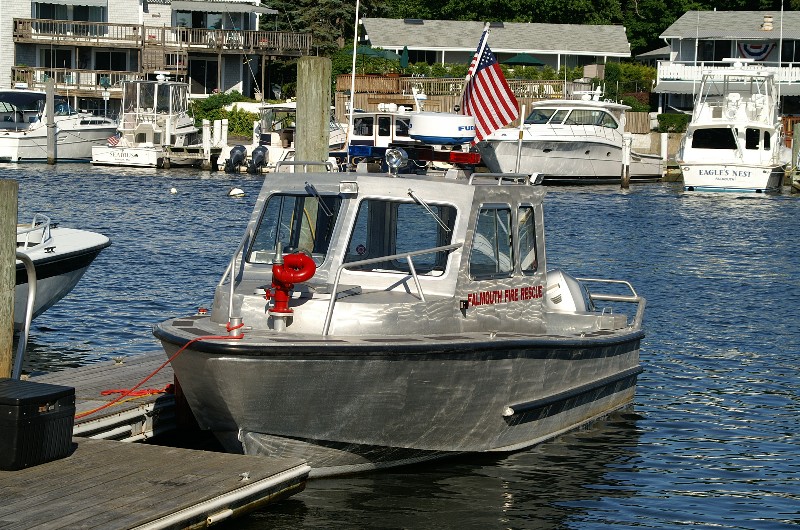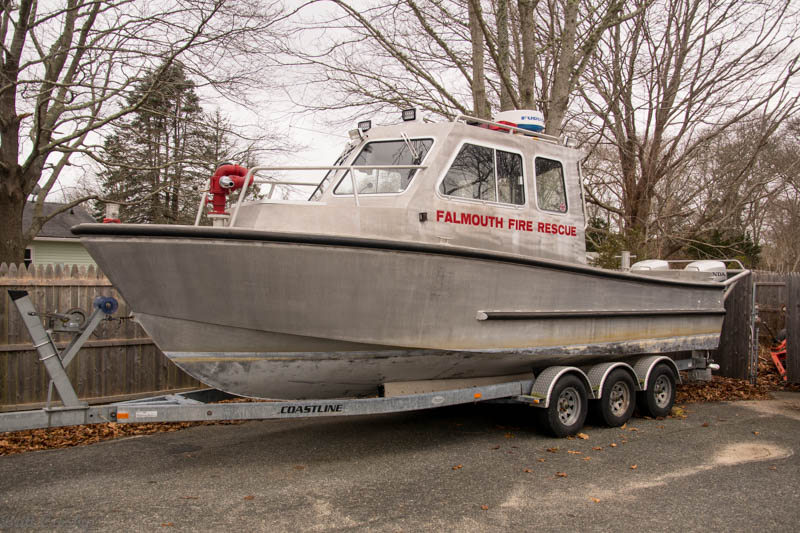 (photos 2015)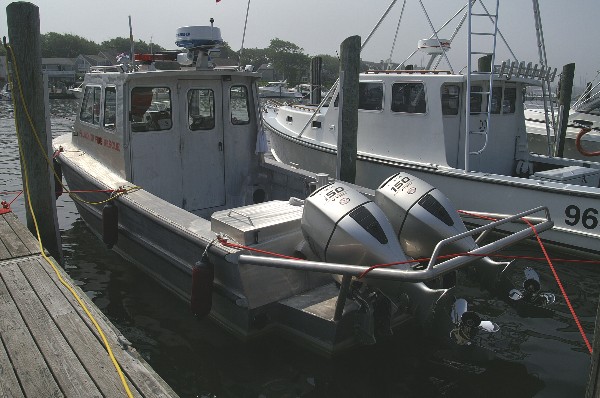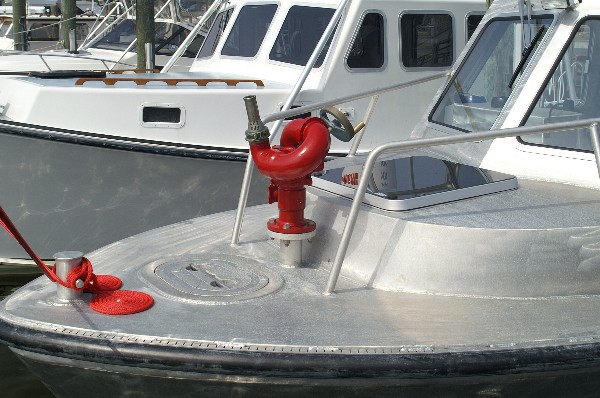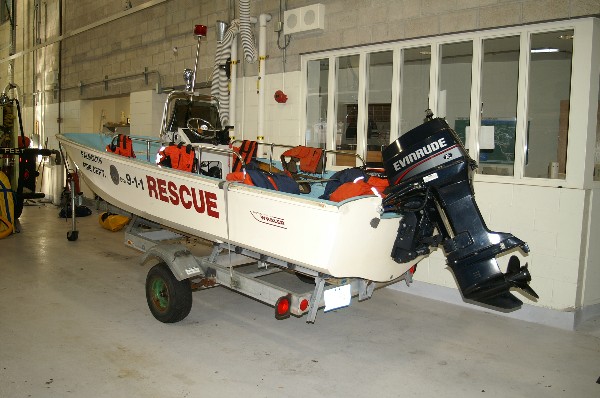 FALMOUTH BOAT 1
Falmouth Fire Station 1
1967 Boston Whaler 17' boat
50 HP Evinrude



FALMOUTH BOAT 2
Falmouth Fire Station 1
2005 Achilles 11' Rigid Hull Inflatable


HARWICH MARINE 77
Harwich Saquatucket Harbor
Harwich Harbor Master / Fire Rescue Department
Put in service 2013
Replaced Marine 76 taken out of service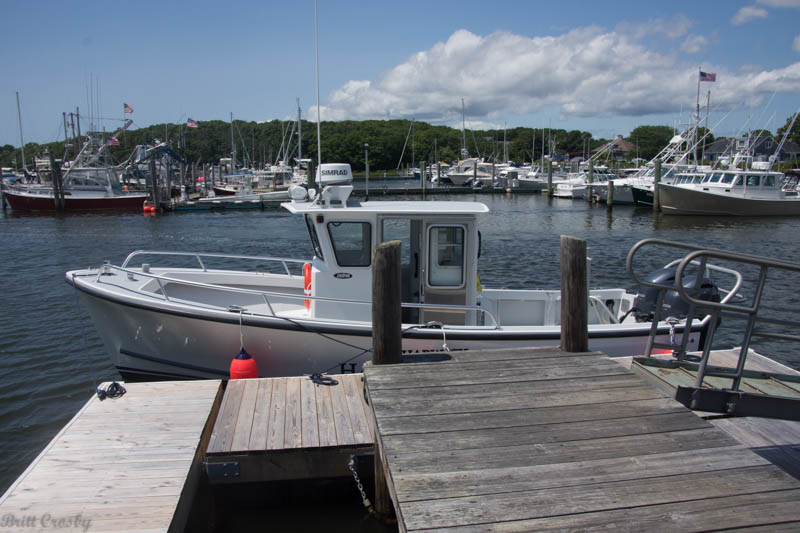 HARWICH MARINE 78
Harwich Station 2
2003 18' Safe Boat
Johnson 90 hp
Replaced Marine 74
HARWICH BOAT
Harwich Headquarters
14' Inflatable
Yamaha 90 HP
Surplus acquired in 2017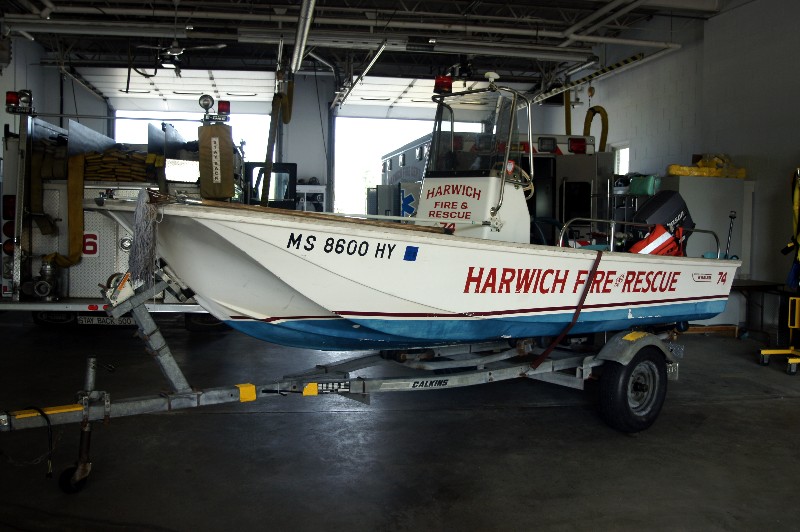 FORMER
HARWICH MARINE 74
Harwich Station 2
1980's 17' Boston Whaler
Johnson 90 HP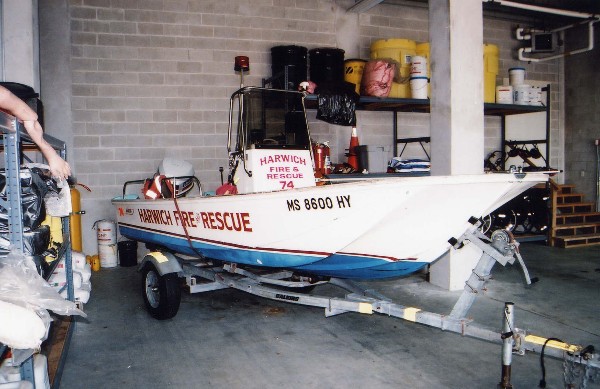 FORMER
HARWICH MARINE 76
Harwich Saquatucket Harbor
2001Ambar 22' Rigid Hull Inflatable
Former USCG boat
Acquired in 2007
Note" Harwich took this vessel out of service in 2013.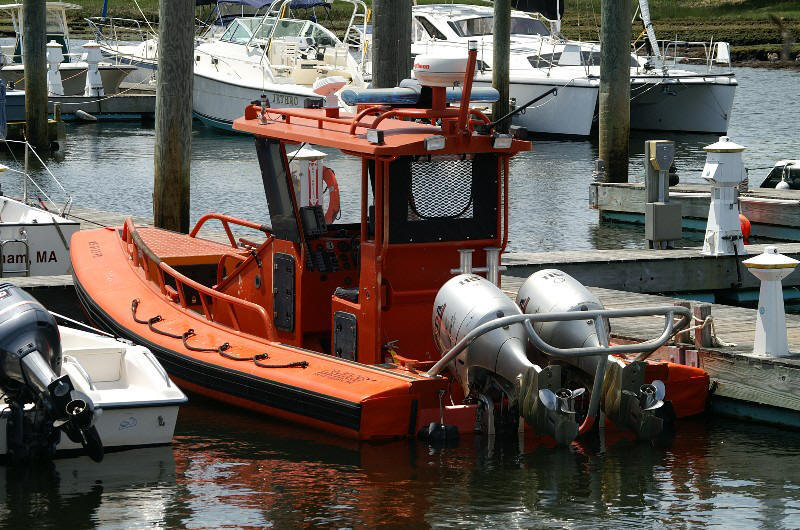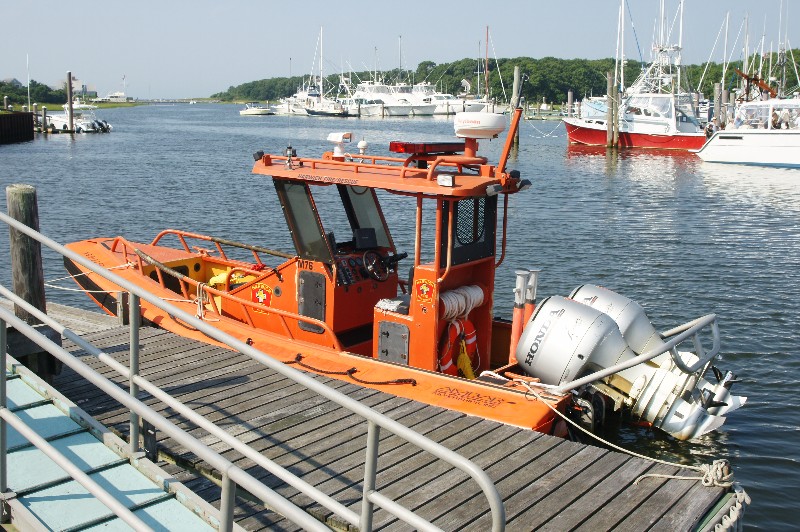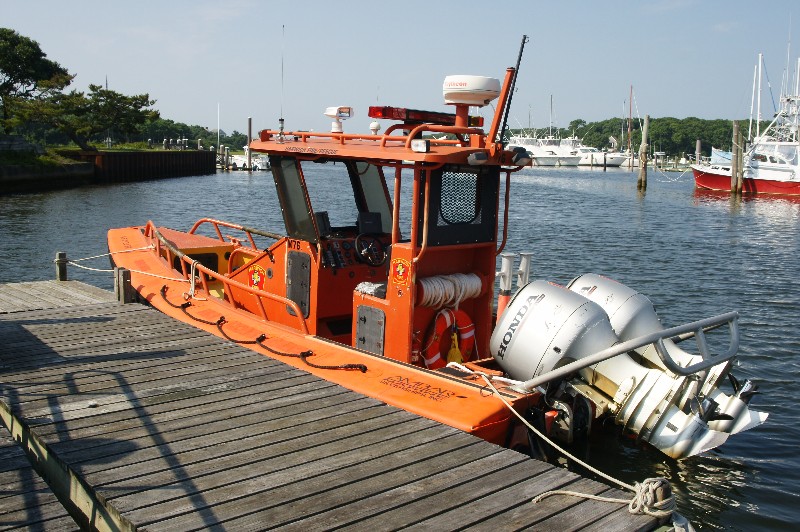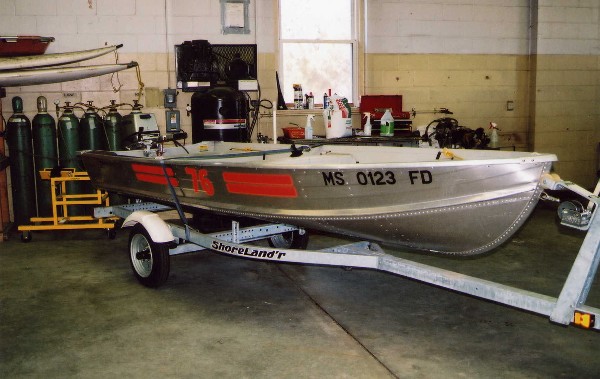 FORMER
HARWICH MARINE 76
Harwich Station 2
Aluminum boat once used at Station 2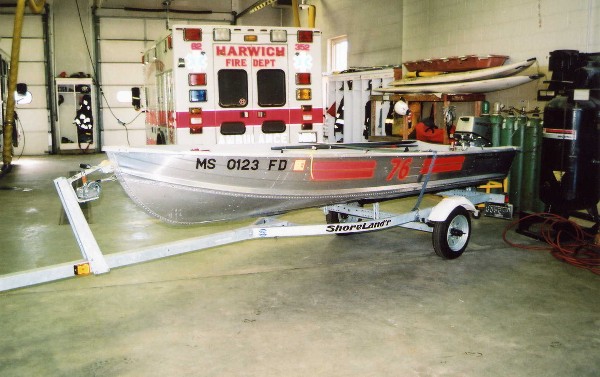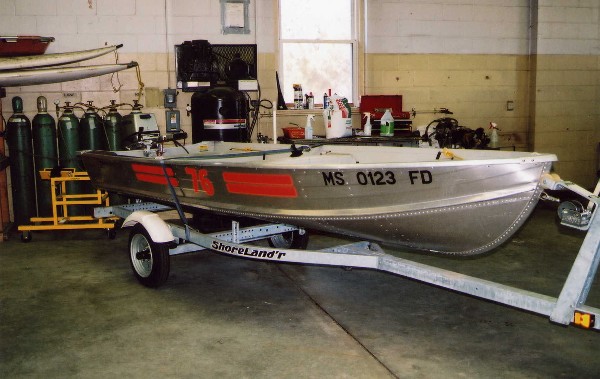 HYANNIS MAINE 808
2009 Metal Craft Firestorm 30

Hyannis took delivery of their new Metal Craft Fire Storm 30 on Sept 6, 2009.
Built in Kingston, Ontario, the new fireboat was brought home over 5 days via
the Erie Canal system to the Hudson to Long Island Sound and to Cape Cod.
Equipped with twin diesels and jet drive propulsion, the new boat cruises along
at about 35 knots in all kinds of seas. It is equipped with a 1750 gpm pump
and has 3 monitors, 2 remotely controlled from the cabin. It also carried 35 gals
of AFFF and has full electronics.


HYANNIS MARINE 808
Marine 808 is moored in Hyannis Harbor near the steamship wharf.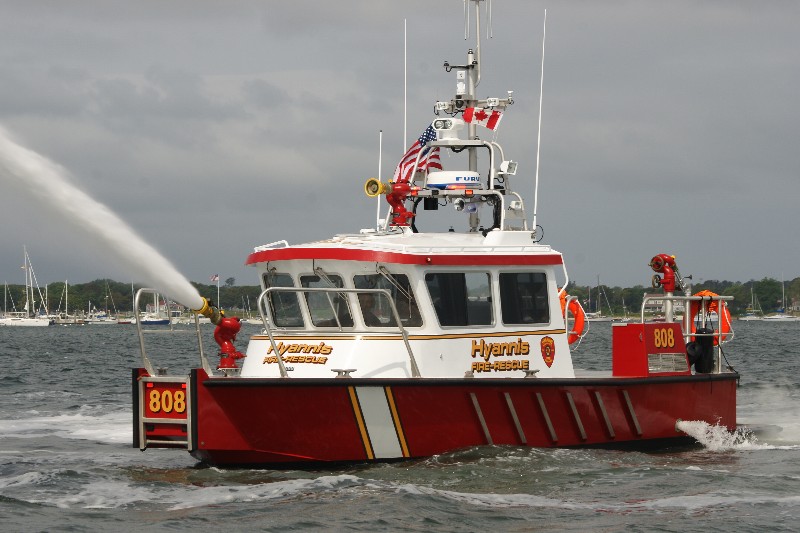 For more photos of Marine 808 in action
CLICK HERE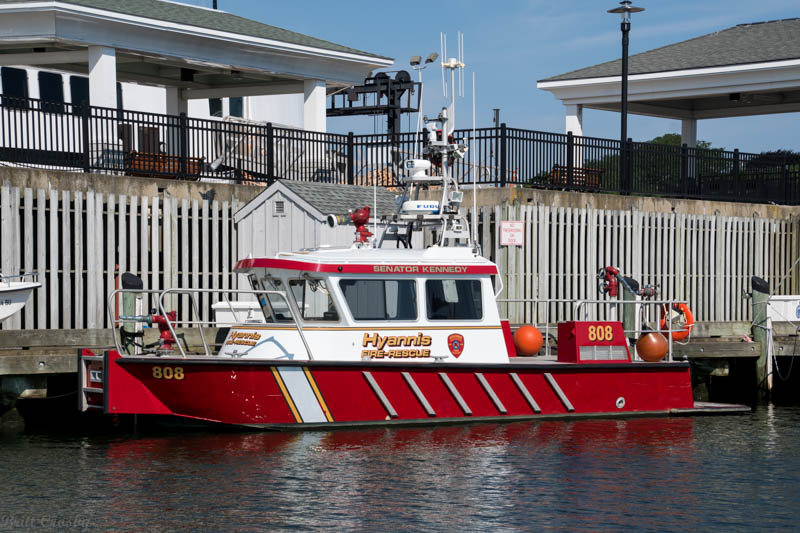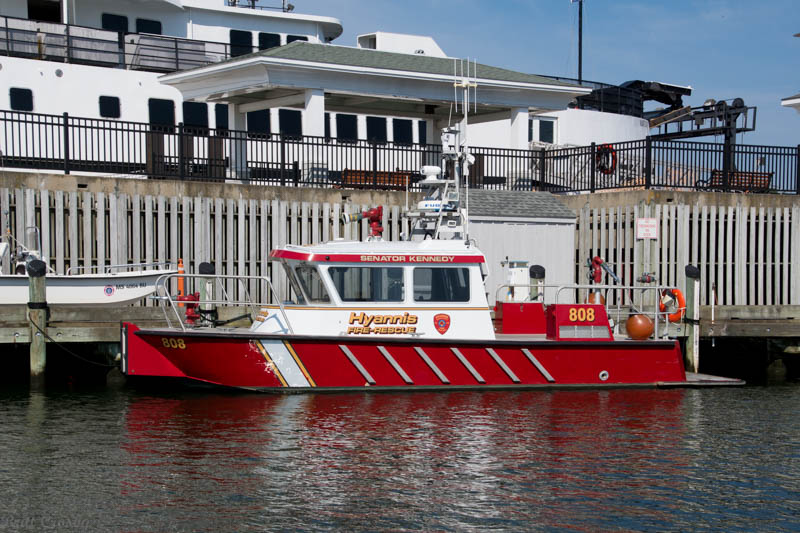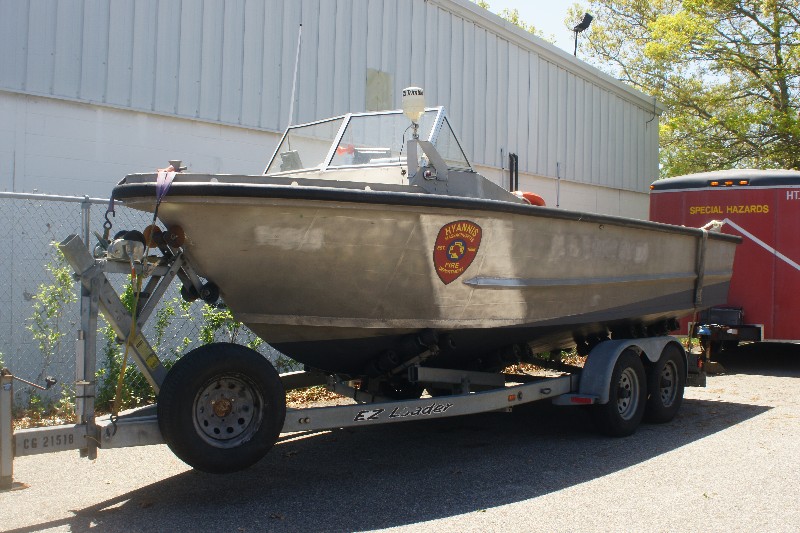 FORMER
HYANNIS M-808
Hyannis utilized this 1990 Sea Ark 21' Aluminum former USCG boat
for a year or two while the new fireboat was being built.
2009


Equipped with diesel motor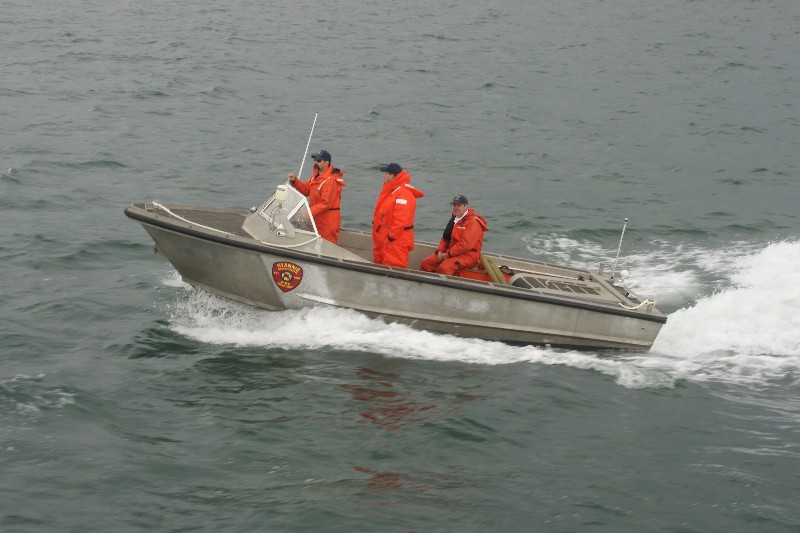 FORMER
MARINE 808
"Reliance"
The Barnstable Police Department and Hyannis Fire Department
acquired this former USCG boat in 1996. The 32' boat had a 750 gpm
pump and served as the only fireboat in the area for years.
It was replaced in 2007.
Docked next to steamship authority.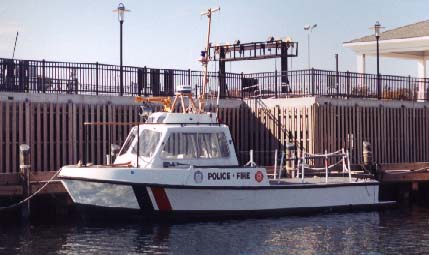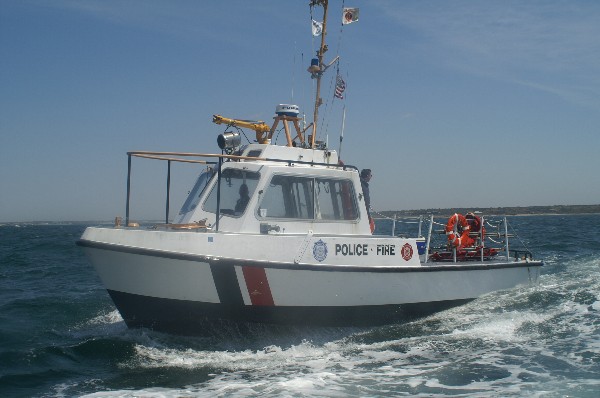 Fireboat 808
Off Hyannisport during Figawi Race May 2005


The Hyannis Fireboat "Reliance" was called to duty on
December 10, 2003 battling the Crosby Yacht fire in Osterville
where 4 large storage sheds were destroyed along with some
125 boats.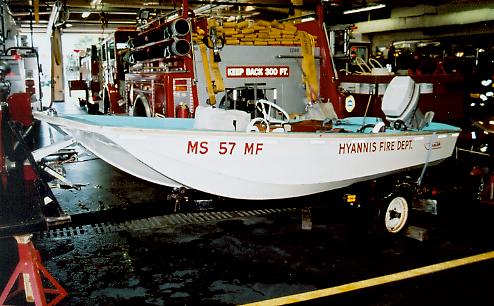 HYANNIS BOAT 809
1970's Boston Whaler 13 foot boat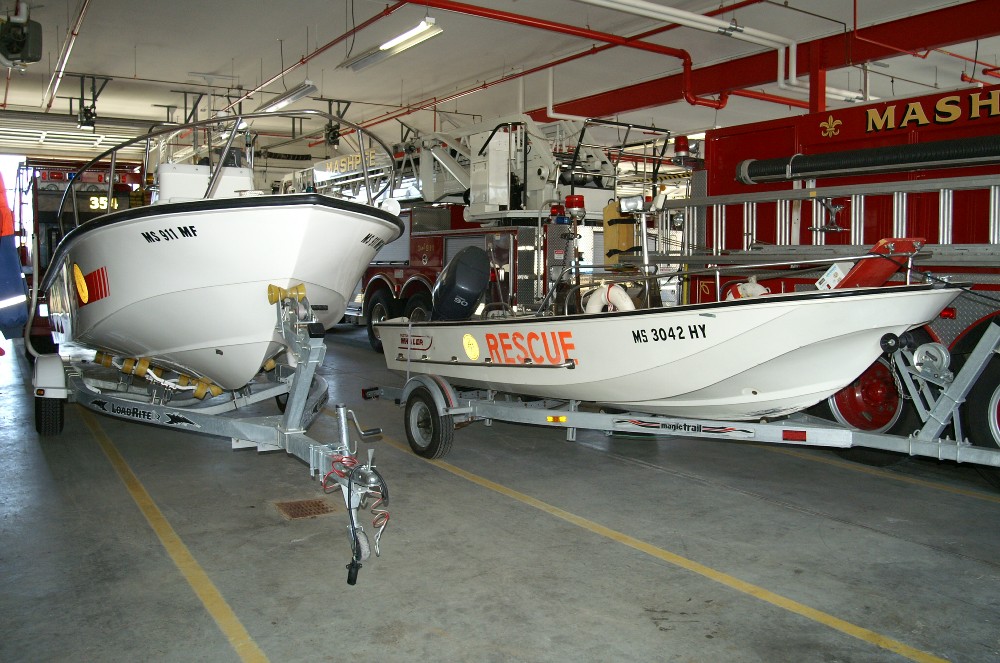 MASHPEE MARINE UNITS
Marine 359 2005 Edge Water 18' boat / Yamaha 115 HP
with 1979 Boston Whaler 17' boat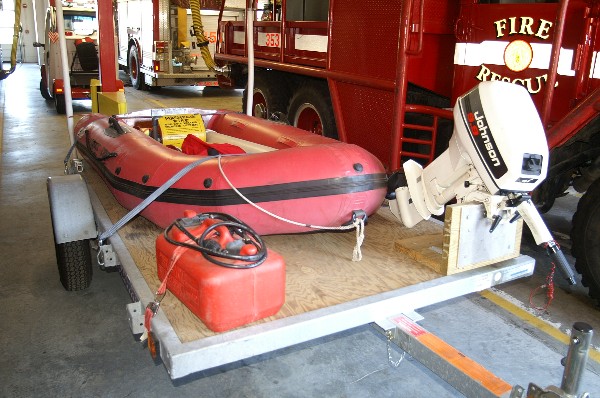 MASHPEE BOAT
1991 Avon 10' inflatable with Johnson 9 HP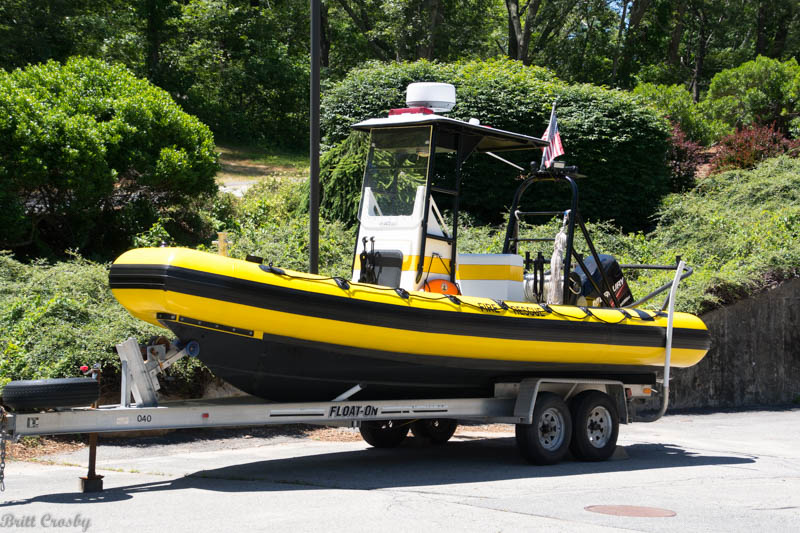 ORLEANS MARINE 602
(was 167)
2000 Ambar 22' Inflatable / 150 HP Mercury
Acquired surplus by Orleans in 2008
Refurbished and repainted summer 2014
(photos 2017)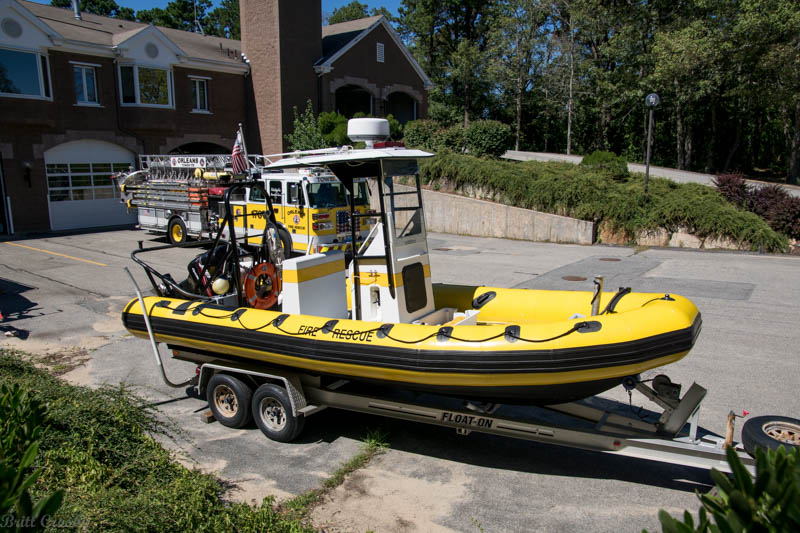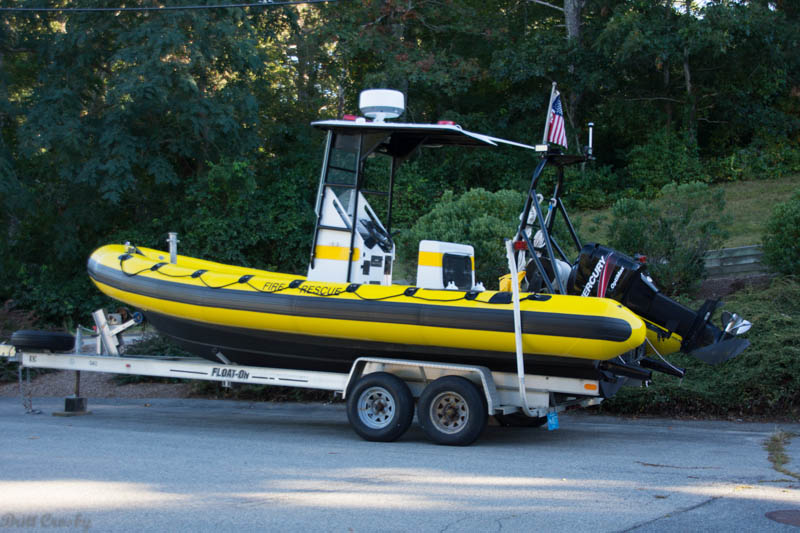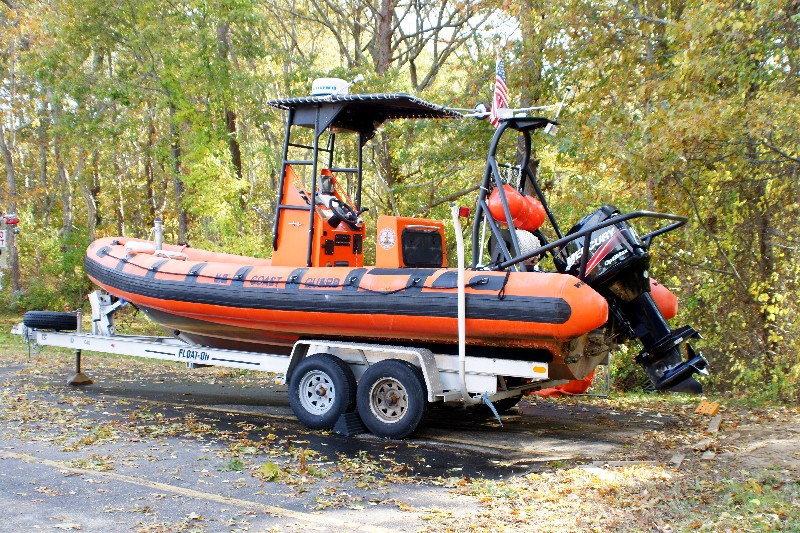 (Photos 2008)
(Photo 2009)
(Photo 2007)
FORMER
ORLEANS MARINE 601
(was originally 178)
2007 Safe Boat 25 foot
Former USCG Boat
Acquired by Orleans in 2012.
Renumbered M-601 in Oct 2013
Transferred to Yarmouth Fire Marine 563 in 2017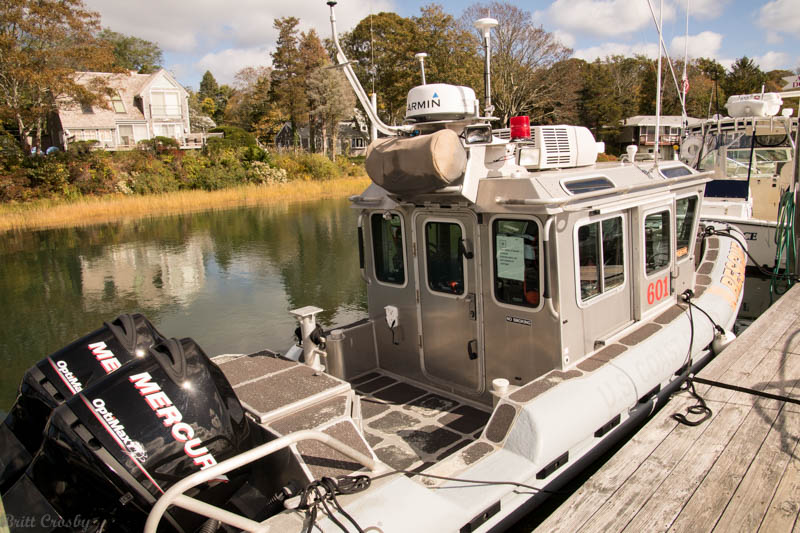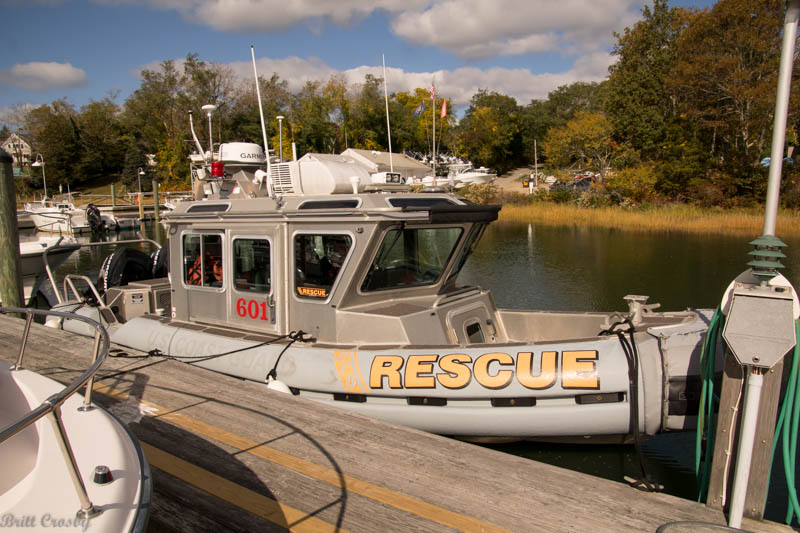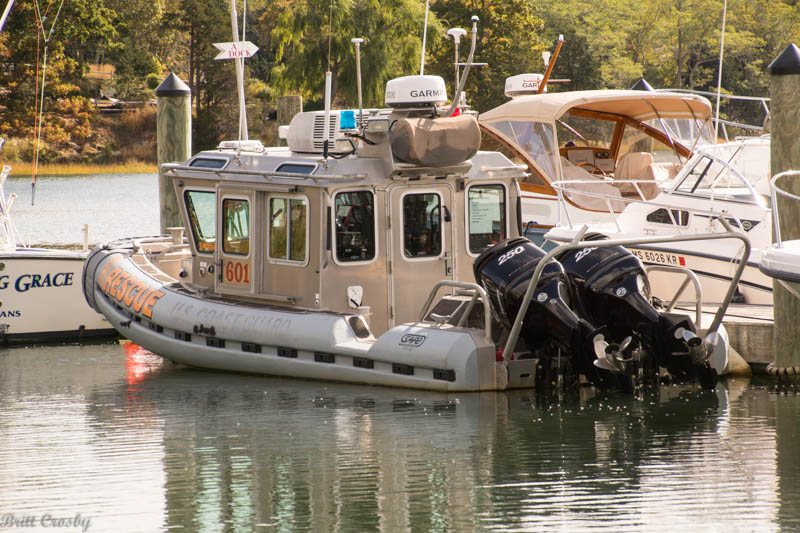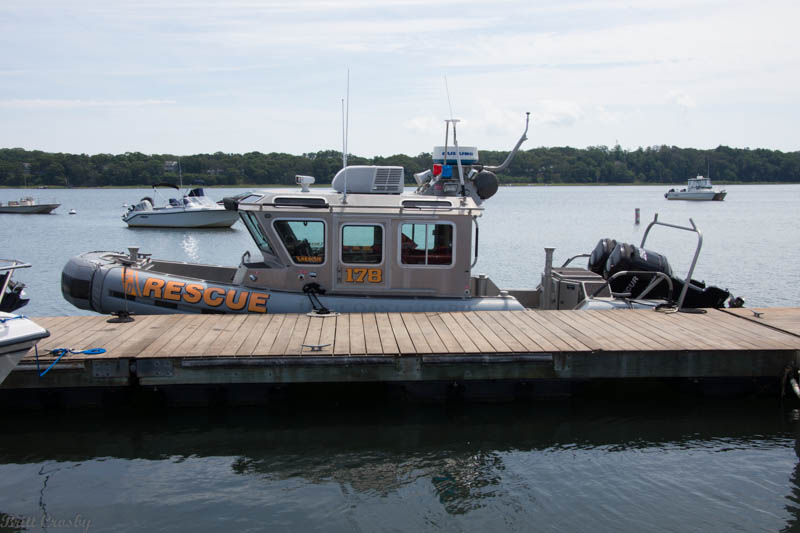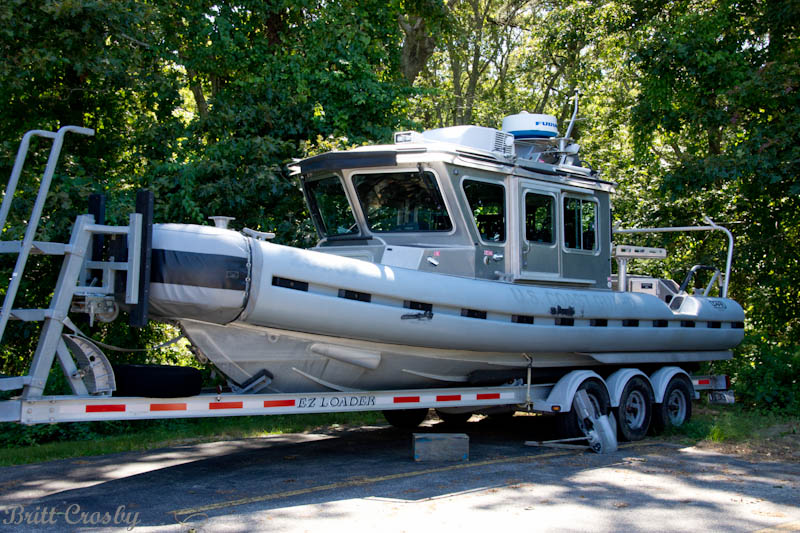 FORMER
ORLEANS MARINE 167A
1990's Mako 19' boat / Yamaha 115 HP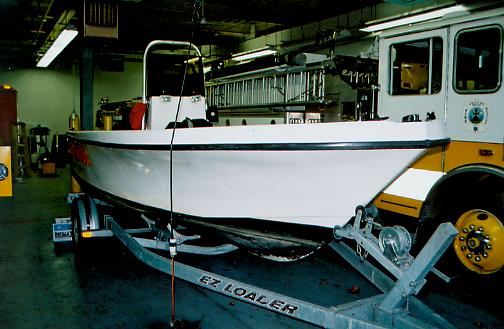 ORLEANS MARINE 167B
2000 Avon 8' inflatable / Evinrude 15 HP
<![if !vml]>
<![endif]>
Cape Fire / Rescue Boats
Cape Fireboats Cape Boats 1 Cape Boats 2 Cape Boats 3
Islands Boats Plymouth County Boats

RETURN TO

FIREBOATS

FROM


Copyright
Britt Crosby
CapeCodFD.com