CapeCodFD.com
Special Feature

<![if !vml]>

<![endif]>


Photos by Britton W Crosby

[ CapeCodFD.com ] [ HOME ] [ SPECIAL FEATURES ] [ FIRE BOATS MAIN PAGE ]
<![if !vml]>
<![endif]>


New Page Added October 30, 2016 Updated Oct 26, 2023
| CANADA |
| Charlottetown | Cowichan, BC | Halifax, NS | Kingston, ON | Toronto |
| Vancouver 1 | Vancouver 4 | Vancouver 5 | Victoria |
VANCOUVER FIREBOATS
Fireboat 1 Fireboat 2 Fireboat 4 Fireboat 5
Vancouver Fireboat 1
"Fireboat 1"
2016 MetalCraft Marine FireStorm 40
43' LOA - 14' beam - 2' 5" draft
Approx 7,000 gpm
The new Fireboat 1 is stationed in a covered boathouse on the Main Street Dock
off East Waterfront Road on the north side of Vancouver along with Port Authority
and Vancouver Police boats.
Vancouver ordered (2) new identical fireboats from MetalCraft Marine in 2016.
The FireStorm 40 boats were shipped together over highway in the Spring of 2016.
Unfortunately, Fireboat 2 was damaged by a fire aboard the vessel during shipping
and was not delivered to Vancouver. Fireboat 1 was to go in service in Fall 2016.
The Vancouver area had a consortium of 6 agencies including Vancouver, Burnaby,
Port Moody, and North Vancouver since 1991 to provide fireboat coverage.
Five nearly identical vessels were built and utilized by the agencies.
The consortium is discontinuing and 3 of the original 5 boats were disposed of.
Those outside agencies are planning to contract with Vancouver for fireboat response.
Prior to the 1991 agreement, one of the Vancouver fireboats was the 1952 Fireboat 2.
That vessel remained in service until 1987 when it was sold to San Francisco as
the SFFD Fireboat 2 the "Guardian"
That boat built by Yarrows, LTD in Esquimalt, BC
was 88' LOA, with 21' 6" beam, and 7' draft.
It pumps in excess of 15,000 gpm.
Photos Sept 2016
Vancouver Fireboat 1 boathouse is about center of the photo.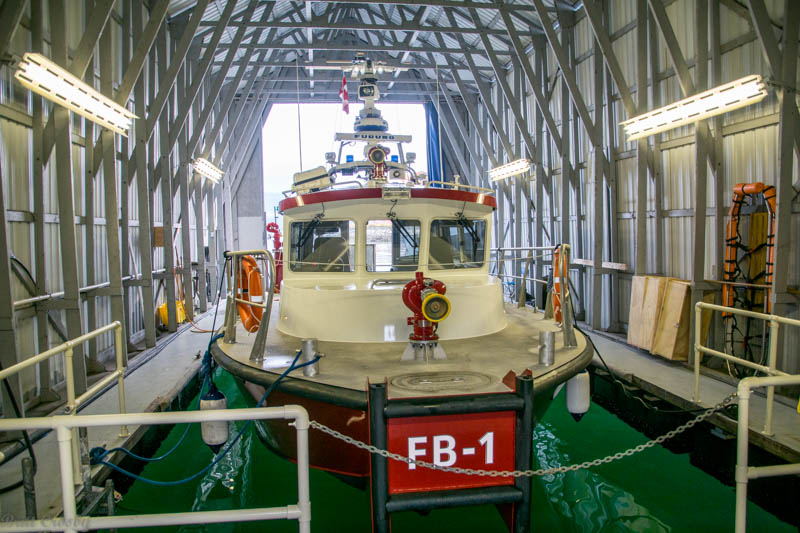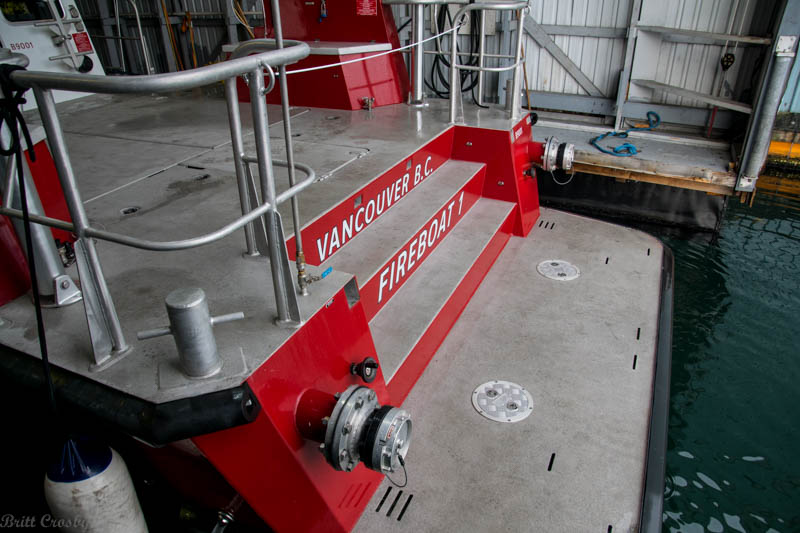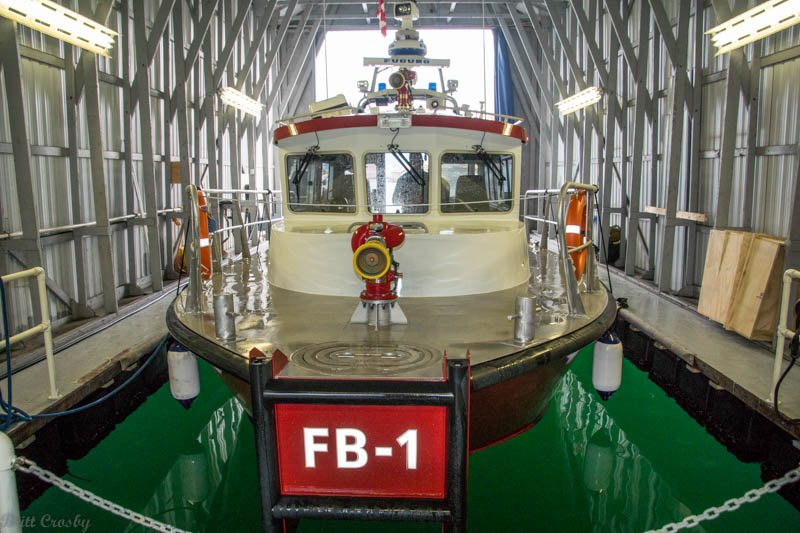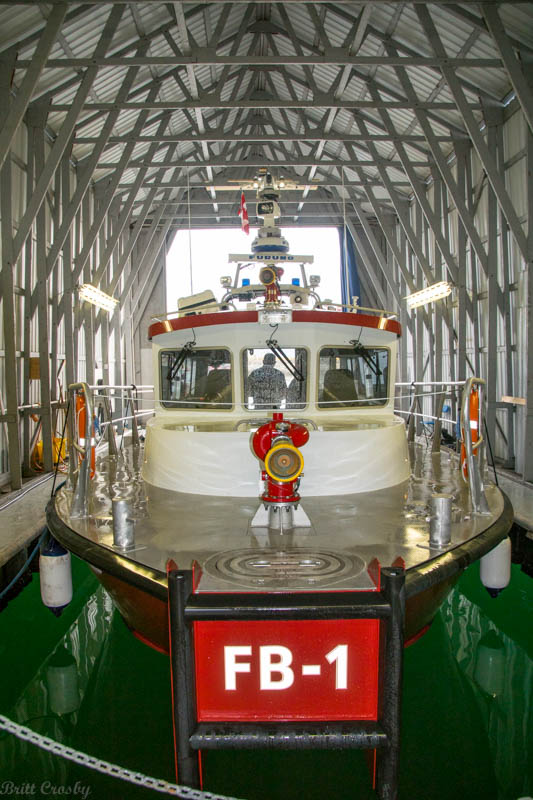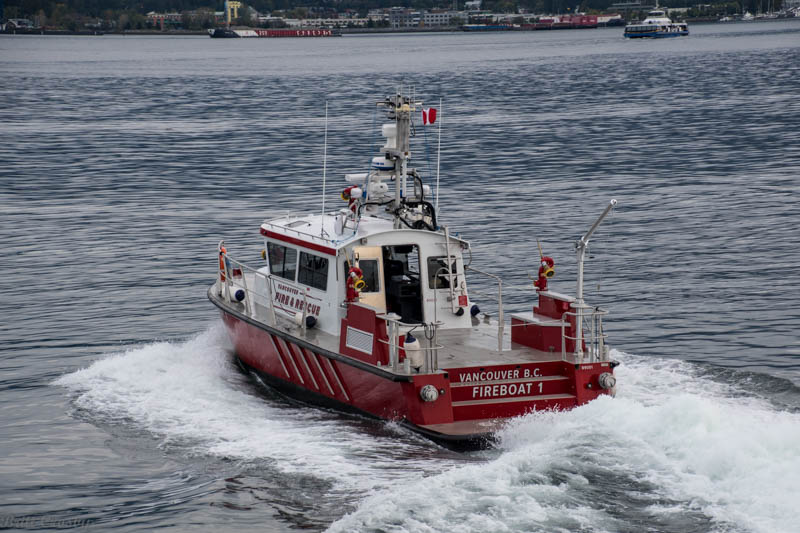 <![if !vml]>
<![endif]>
VANCOUVER FIREBOATS
Fireboat 1 Fireboat 2 Fireboat 4 Fireboat 5

RETURN TO

FIREBOATS

FROM


Copyright
Britt Crosby
CapeCodFD.com