CapeCodFD.com
SPECIAL FEATURE PRESENTATION
[Back] [Features] [Next]

Fire Engines built by

AMERICAN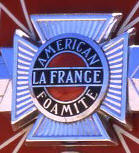 LAFRANCE


Page 3 - "CAPE COD AMERICAN LAFRANCE APPARATUS"
By Britton Crosby
March 11, 2005 - Updated September 19, 2010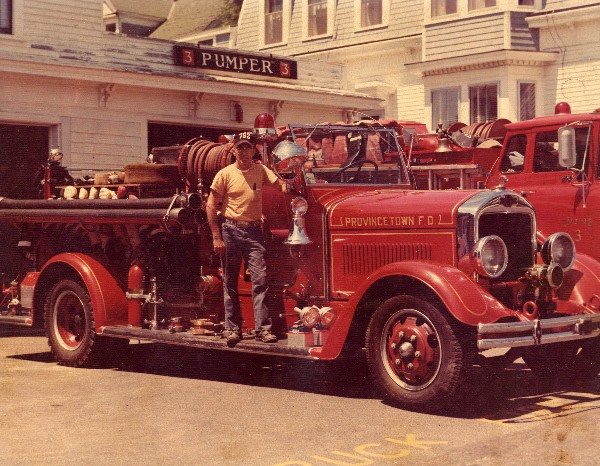 Provincetown, Massachusetts owned a number of American LaFrance apparatus.
This 1936 pumper of Engine Company No.4 served 40 years active duty
and is presently being restored by the department.
(Provincetown collection)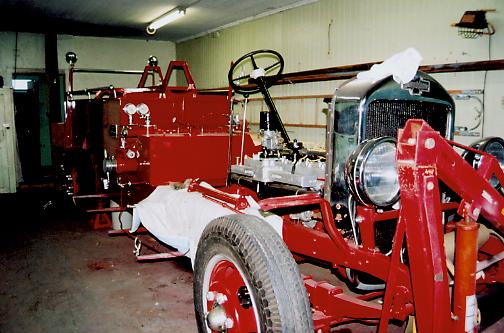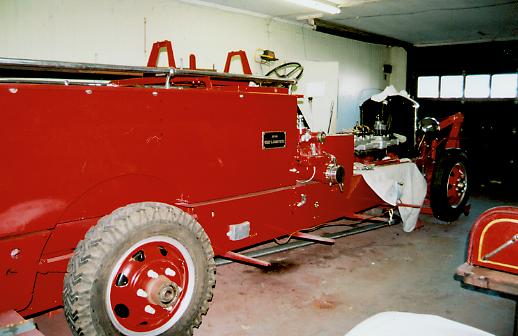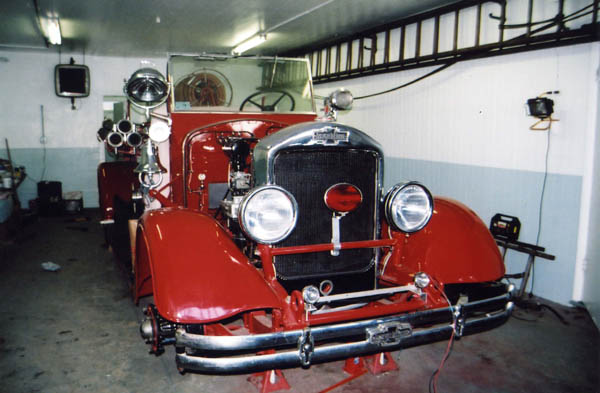 January 2004
Making progress

January 10, 2010
Engine 4 comes out for photos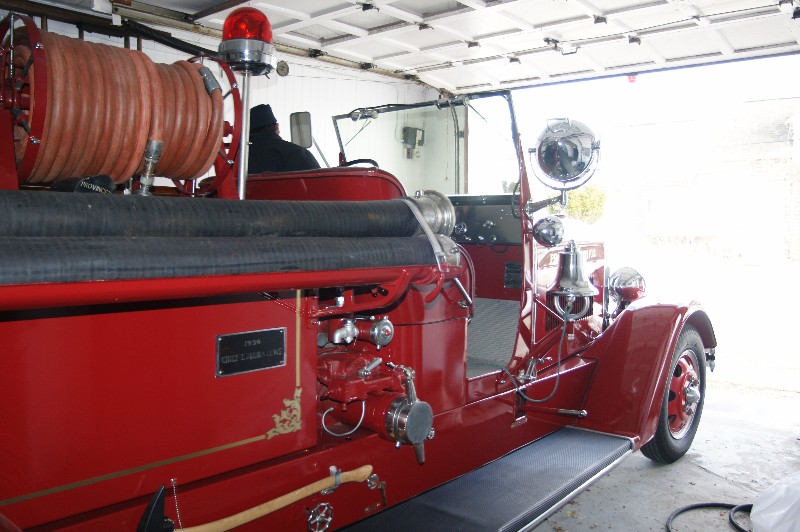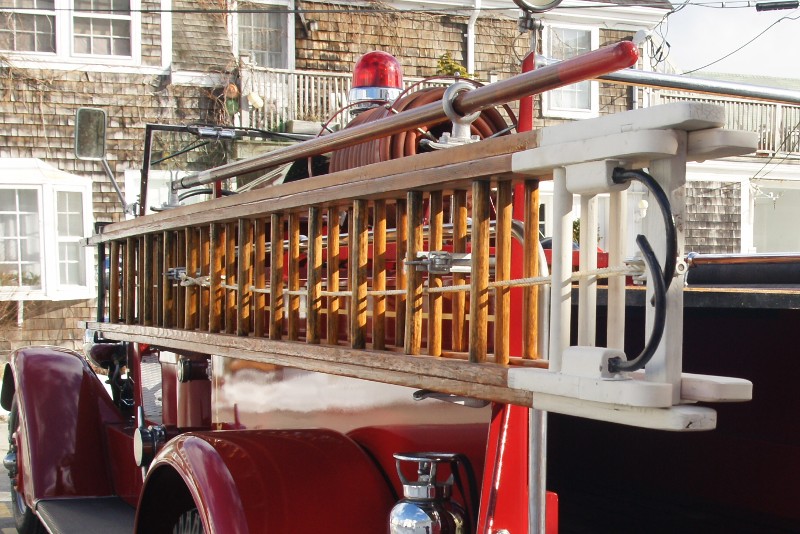 ---
American LaFrance
Several Cape Cod fire departments have owned American LaFrance apparatus. Although not dominant in the area, some very well loved and respected ALF apparatus have served the Cape.
The first motorized fire truck on the Cape was a Model T Ford - American LaFrance chemical truck owned by the Cotuit Chemical Company (fire department). It is still owned by the Cotuit department. The most recent American LaFrance was delivered to the Dennis Fire Department in 2003 for Engine 106.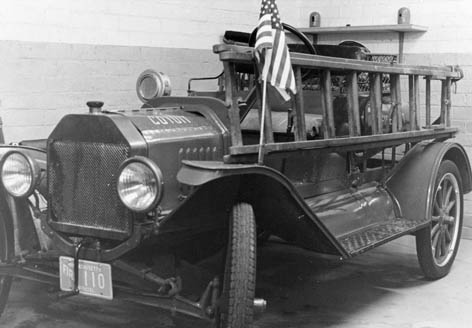 Cotuit's Ford Model T - American LaFrance chemical truck
was the first motorized fire truck on Cape Cod. It had twin
35 gallon chemical tanks and a couple ladders.

Cotuit refurbished the Model T after it was damaged by a
fire during a July 4 parade in the 1970s. It has been
restored to near perfect condition.

Another Model T - American LaFrance chemical truck was owned by
the Bourne Fire Depatment.

Bourne Engine 4 was delivered in 1925.

The Wellfleet Fire Department got its start with this 1929 American LaFrance
500 gpm pumper.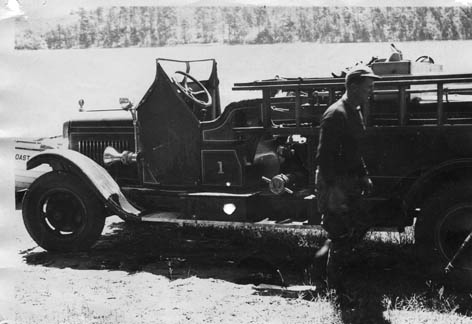 Wellfleet Engine 1 - 1929 pumper.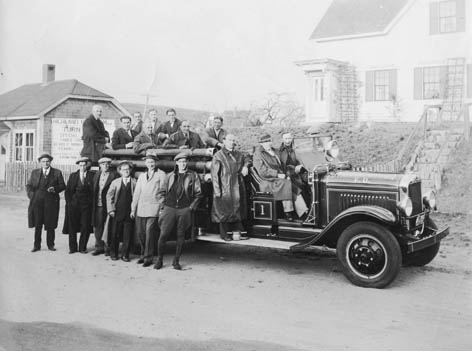 Provincetown bought this American LaFrance for Engine 1 in 1930.
It had a 500 gpm pump and cost the town $7,000.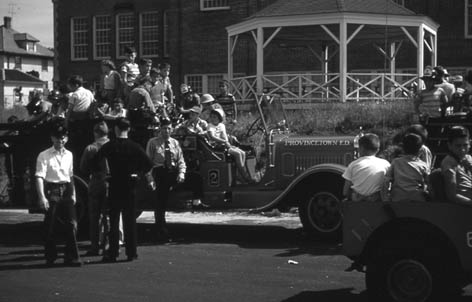 Provincetown bought a smaller American LaFrance truck for Engine 2
also in 1930.

Provincetown added this American LaFrance in 1936.
Engine 4 had a 500 gpm pump.
(Provincetown collection)

P-Town Engine 4 pump.

Provincetown Engine 4 decorated for the annual July 4 parade.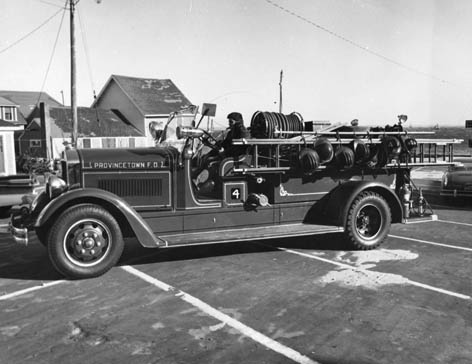 Provincetown Engine 4.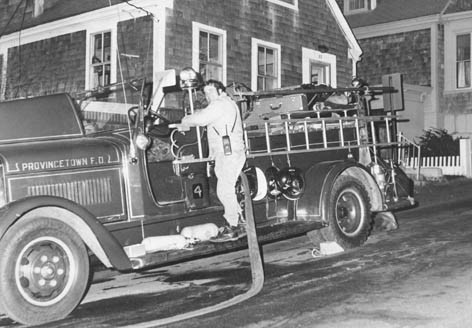 Provincetown Engine 4 pumping from hydrant.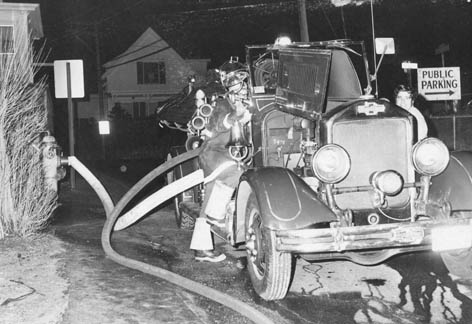 Provincetown Engine 4 pumping from hydrant.


Provincetown bought two series 600 American LaFrance engines in 1945.
Engine 5 served the east end with this 200 gpm - 500 gallon - V-12 unit.

1945 ALF Engine 5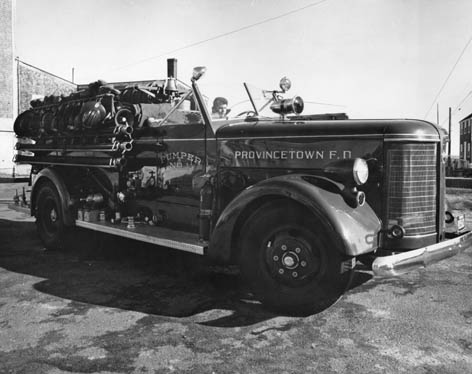 Provincetown Engine 1 - 1945 Series 600 LaFrance.
These were the last LaFrance engines purchased by Provincetown.

The Harwich Fire Department bought this Series 700 American LaFrance
in 1953. It had a 750 gpm pump and served as Engine 3 into the 1970s.
Originally gas, it was later re-powered with diesel and had compartments
added.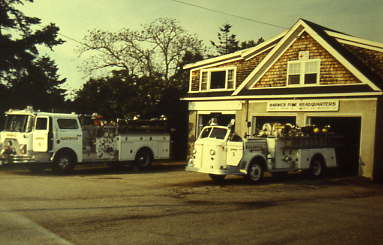 1953 Engine 3 shown in 1976 shortly before its retirement
from active duty. It served as a muster truck for a couple years
after it retired.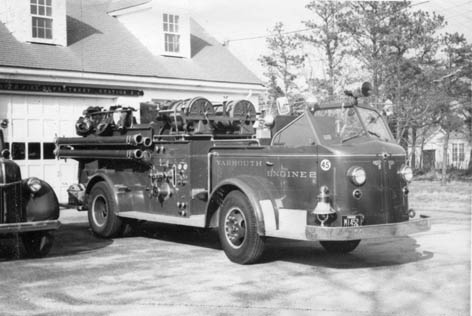 The Yarmouth Fire Department bought this series 700 in 1953 also.
It served on the north side of Yarmouth in Yarmouth Port as Engine 2.

Yarmouth Engine 2

The Yarmouth LaFrance retired in the 1980s.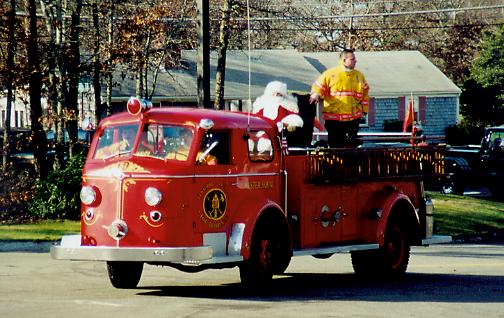 Originally owned by the American Legion in Vineyard Haven (Tisbury) on Martha's
Vineyard, this 1949 American LaFrance 700 series pumper was bought by
the members of the Centerville-Osterville Fire Department muster team in 1974.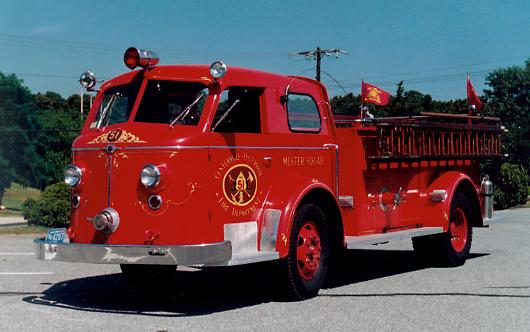 The C-O muster truck was repainted and cleaned up for musters and parades.

Known as 'Engine 51' the 1949 ALF is powered by a V-12 motor.
It has a 500 gpm pump.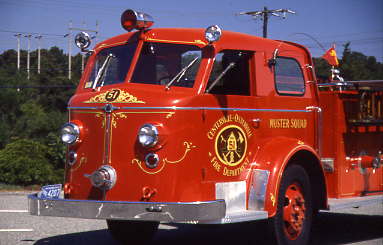 This 1969 American LaFrance 1000 series Aerial Ladder truck
was owned by the Falmouth Fire Department as Ladder 1.

Falmouth Ladder1 (26) was diesel powered and served the town into the 1990s.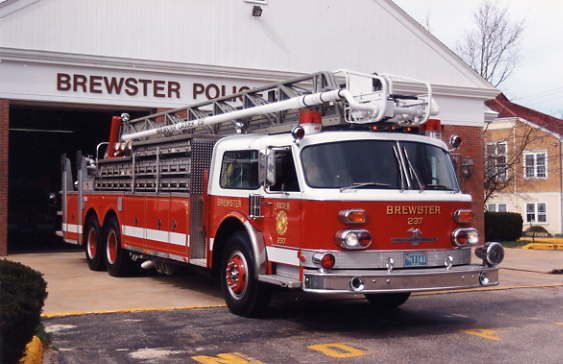 The Brewster Fire Department bought this 1981 American LaFrance ladder truck used.
It belonged to the Bellville, NJ Fire Department and was purchased by Brewster in 1993.

Brewster Ladder 237 is a 100' rear mount aerial with a pre-piped waterway.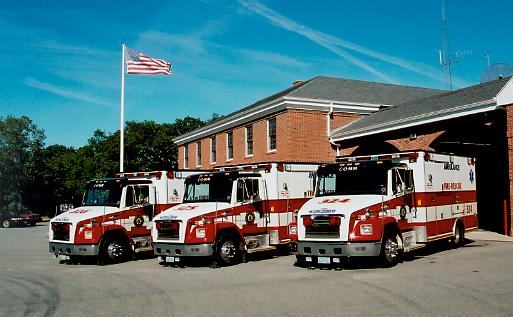 Three COMM Fire Rescue ambulances are 2000 Freightliner - American LaFrance -
Aero Medic Master ambulances.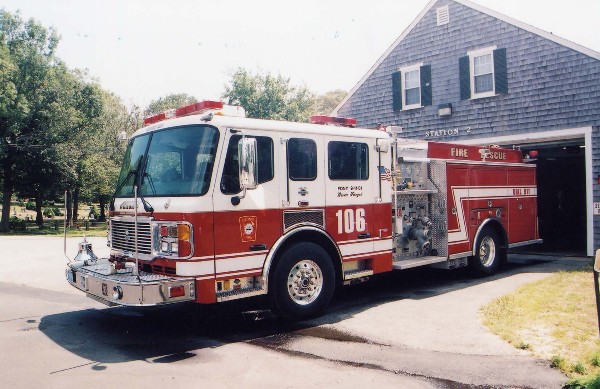 The newest American LaFrance on the Cape was bought by the dennis Fire Department in 2003.
Engine 106 is a modern style ALF with a 1500 gpm pump, 750 gallon tank.
It carries extrication tools and is setup as an ALS Engine.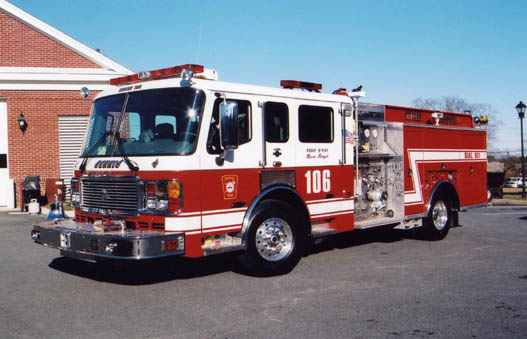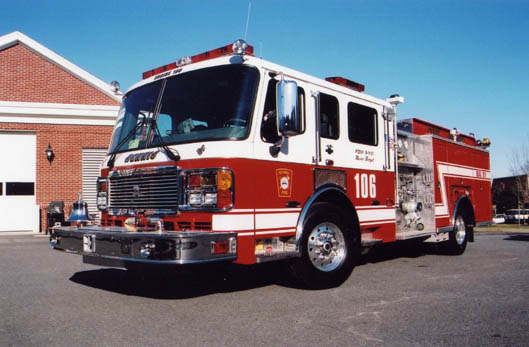 Dennis Engine 106.

Photos by Britton Crosby
CapeCodFD.com
All Rights Reserved
March 2005