APPARATUS NEWS


AQUINNAH

MINI-PUMPER
Aquinnah may look at a mini-pumper size unit
to replace the 2000 Ford Rescue Truck 361.
It could serve as a rescue truck and also operate off road in
areas difficult for the larger engine.
Sept 2018



BARNSTABLE COUNTY

REHAB
Barnstable County has recently set up a
Chevy C5500 Duramax / Goshen Coach
as a rehab bus.
It is housed at Orleans Station 1.
Sept 2019

BARNSTABLE

BOURNE
FORESTRY TRUCK 127
A Humvee has been setup to be a small brush truck.
Jnne 2022

AMBULANCE
Bourne expecting a new ambulance
Nov 2021

BREWSTER



CARVER


CCNS


CHATHAM
High Water
Chatham recently acquired a 1998 former military LMTV
to use as a high water rescue unit. The unit had previously served
as West Barnstable's Forestry 288 since 2017. Chatham and
other communities experienced storm related flooding situations
in recent years and these types of vehicles are becoming more
common.
Aug 2018 / Update Nov 2018



CHILMARK

PLANS
Chilmark anticipating building a new Fire Station to replace
their Station 1 at Beatlebung Corner. During that time
apparatus (E122, E123, B131) will have to be relocated.
Station 2 has (E121, T133).
One of the Tri-Town Ambulances will also need to be
relocated and will have a new station when all is done.
Oct 2020


COMM
Car 321
A new vehicle will be purchased for the Shift Commander.
Expected to be a Pickup with cap.
The present C321 to be reassigned to Fire Prevention.
Oct 2021
AMBULANCE
Funding for a new ambulance was approved in 2021
District Meeting
May 2021


COTUIT
Cotuit is looking to acquire a 2nd, probably used ambulance
as a backup.
Dec 2021
Cotuit expecting a new Deputy Car.
April 2022


DENNIS
The 1997 Emergency One Cyclone former Engine 112
is serving as Acting E111 while the 2007 Pierce Dash E111
is out being refurbished.
U/D June 2022


DCR

DUXBURY

AMBULANCE 2
Duxbury recently put a 2022 Dodge RAM/Horton Type I Ambulance
in service as Ambulance 2.
May 2022
Duxbury has a new Fire Chief Car
May 2022
Duxbury expecting a new Squad 1
May 2022
Also a new UTV
2022

EASTHAM
QUINT
Eastham has ordered a Pierce Enforcer 1500/500 77' Quint Aerial Ladder.
It will be Eastham's first aerial ladder. Expected in 2022.
July 2021
AMBULANCES
Eastham has 2 Ford F550/Lifeline Type I Ambulances on order
Expected early 2022
Sept 2021
BOAT
Eastham has a 23' Safeboat Rescue Boat on order
Sept 2021

EDGARTOWN



FALMOUTH

ENGINE 10
Falmouth has taken delivery of a 2006 Pierce Contender Engine
that formerly served Volusia County Florida.
The white engine will be designated Engine 10 and will serve as
a SPARE Engine for Falmouth who has gone several years without
a Spare. It fits into all the stations.
April 2022

ENGINE 22
Falmouth has ordered a 2022 Pierce Arrow XT Pumper
expected to be 1500/750 similar to Falmouth's other engines.
This will give Falmouth 5 frontline engines and a spare again.
When the new engine arrives, the Woods Hole Engine 22
is expected to become the Spare Engine.
Update April 2022
AMBULANCE
Falmouth has ordered another Ford F550 Type I Ambulance.
Dec 2021
CAR
Falmouth has been authorized a replacement for the Shift Commander
vehicle Car 28.
Dec 2021
BOAT
Falmouth has also been authorized to replace their older
Boston Whaler Rescue Boat.
Dec 2021

HARWICH

Harwich voters approved funding for a new Quint Ladder Truck.
Expected to be Sutphen 100' midship Aerial Ladder Quint
with (1500?) gpm and 450 gallons
May 2021


HYANNIS
UTILITY VEHICLES
Plans to replace a couple of the utility vehicles.
Expecting Pickup Truck for a Fire Prevention vehicle.
Expecting a Pickup Truck with Utility Body for Mechanic
Update Oct 2021

JOINT BASE CAPE COD
FORESTRY
One of the two 2021 International/Rosenbauer Type 6 Forestry Trucks
(the Air National Guard E601) was heavily damaged in an accident
and taken out of service. It will return with a flatbed style body
and approximately 400 gallon skid tank.
FORESTRY
Another Forestry engine has also been received.
It is a 2021 Freightliner/Pierce assigned as Forestry 423.
April 2022
CARS
Both Chief and Deputy cars 401 and 402 have been replaced
with 2021 Chevy Tahoes painted black.
Nov 2021

KINGSTON

TOWER
Kingston has taken delivery of their new 2022 Spartan Gladiator / Smeal
100' midship Tower. It is equipped with a 2000 gpm pump and 300 gallon tank.
The truck will be Tower 1.
It replaces the 2021 (2005) Eone 100' ms Tower originally Perth Amboy, NJ.
That truck was on loan until new truck was built to replace the 1994 EOne
Quint Ladder 1 that went out of service due to mechanical problems in
Sept 2020.
Updated May 2022

ENGINE 1
The 2014 Ferrara Engine 1 was taken out of service due to mechanical
problems. A new Engine will be ordered to replace it.
ENGINE 4
Kingston picked up the 1996 E-One 1250/500 Pumper
that recently retired as Yarmouth Engine 48.
It will serve as a Spare.
May 2022

LAKEVILLE
TOWER
Lakeville reported to have ordered a new Spartan/Smeal
100' midship Tower.
June 2022
AMBULANCE
Lakeville has a new Ambulance 2
June 2022


MARION

MARTHA'S VINEYARD AIRPORT

MASHPEE

MATTAPOISETT
Mattapoisett has placed an order with E-One for a
new Engine to replace their Engine 4.
Expected to be delivered early 2023.
Dec 2021


MIDDLEBORO
Middleboro has taken delivery of a 2022 Ferrara
2000/1000 Pumper which will be assigned as Engine 3.
March 2022


NANTUCKET
ENGINES
Nantucket has ordered a commercial pumper.
It will be a 2020/21 Freightliner / Rosenbauer EXT
1250 / 1500 Pumper. Expected in Spring 2022.
It would replace the 1989 Ford F800/E-One 1000/750
assigned to Engine 7.
Update April 2022
Nantucket is also expecting another engine to replaced E4.
The new engine will be a Rosenbauer Demo unit that will
be similar to the present Engine 4.
Both new engines will go to HQ and E2 will go back to Sconset.
April 2022

AMBULANCE
Nantucket expecting delivery of a new Ambulance for A-1.
Expected to be a 2020 Ford F550/Horton Type I.
Due Spring 2020
Jan 2020
Cars
Nantucket expecting delivery of new Chief Car 1.
2020 Ford Expedition.
Present 2016 Ford Expedition planned to go to Fire Prev.
Jan 2020
Tuckernuck Truck
A 1987 Humvee will be setup with a skid unit and placed
on Tuckernuck Island along with a Ford F350 already there.
Jan 2020


NANTUCKET AIRPORT



OAK BLUFFS
AMBULANCE OSCAR 91
New 2020 Ford E450 Chassis / 2015 Lifeline Box
Formerly Oscar 92
July 2021 / Update Oct 2021
FORESTRY 530
2016 Chevy Silverado 2500 125/100 Forestry
Formerly Chief's vehicle
Oct 2021

EMS CAR OSCAR 93
2020 Chevy Tahoe EMS Car
June 2021

ONSET

BRUSH BREAKER
Onset continues to work on a new brush breaker to replace
Breaker 148 that went out of service in 2017.
The department has a 2004 BMY Harsco 5 ton former military
chassis and will be using in house skills to build the new truck.
It will have a 350 gpm pump and 750 tank.
Oct 2017 / Update Nov 2018.
\

ORLEANS
ENGINE 175
Orleans recently took delivery of a new 2022 Pierce Enforcer PUC
1500/750 Pumper for Engine 175.
The 2011 Sutphen 1500/750 Pumper that was Engine 175
has been reassigned as Engine 177.
It replaces the 2001 KME Engine 177 that retired.
U/D June 2022


PLYMOUTH
TANKER 1
Plymouth has ordered a new Freightliner M2/E-One
2000 gallon Tanker to replace their 1989 Mack Tanker 1.
May 2022

PLYMPTON

FORESTRY 183
Plympton recently got a new Ford/BRAT Forestry truck for F183.
500 gpm/400 gallons
April 2022

PROVINCETOWN

AMBULANCE
The 2016 Chevy/Osage Type III Ambulance 198 has returned with a new
2021 Ford E450 chassis. It will be assigned as Ambulance 595.
April 2022
HIGH WATER
Provincetown has also acquired a surplus military LMTV
to be used as a High Water Vehicle.
Updated Jan 2019
Engine 5
Former Engine 5, 2001 Freightliner/Ferrara
observed in Johnson St Station remaining in emergency reserve service.
April 2022

ROCHESTER




SANDWICH

TOWER 450
Disposed of
Sandwich is looking at options for replacing their Tower 1 (450).
The 1996 Sutphen 1500/500 95' Quint Tower had already been
refurbished once in 2013.
Taken out of service, disposed of, and uncertain on replacement.
April 2021 / Updated Oct 2021
AMBULANCE
Sandwich has a Ford F550/Lifeline Type I Ambulance
on order.
Nov 2021

TISBURY

FORESTRY 632
Tisbury recently took delivery of a new brush truck.
The S&S former Military LMTV 4x4 / Bulldog 275/500 gallon
brush truck is painted Tisbury lime.
April 2022

TRURO


WAREHAM
ENGINE-TANKER
Wareham has Ordered a new Engine-Tanker.
It will be a Spartan Metro / Alexis 1250/2000.
April 2022


WAREHAM EMS



WELLFLEET FIRE
LADDER 93
Wellfleet took their 1986 Duplex/LTI 1500/400 75' Quint out of service
in May 2022.
Its replacement has been delivered, but is not yet in service.
Wellfleet got the former Wellesley, MA 2005 Seagrave Marauder
1500/500 75' Quint. It still needs to have some work done on it
to turn it into Wellfleet Ladder 93.
Update June 2022
AMBULANCE
Plan to seek approval for an ambulance replacement in Spring 2022.
Nov 2021
ENGINE
Looking ahead to 2023 for possible replacement of Engine 95.
Nov 2021

WEST BARNSTABLE
ENGINE-TANKER 296
The 2021 District Meeting approved replacement of the
1985 Pierce Arrow 2000/3000 Engine Tanker.
May 2021

WEST TISBURY

YARMOUTH
CARS
Yarmouth expects to replace Car 59 (FPO) with a Durango
and Car 562 (Training) with a Pickup.
May 2021

FORESTRY
Yarmouth is building a new forestry truck on a former military
Freightliner chassis. It will replace the 1975 AM General
Forestry 49 in service since 2012.
Nov 2018

MUST BE MY SIGN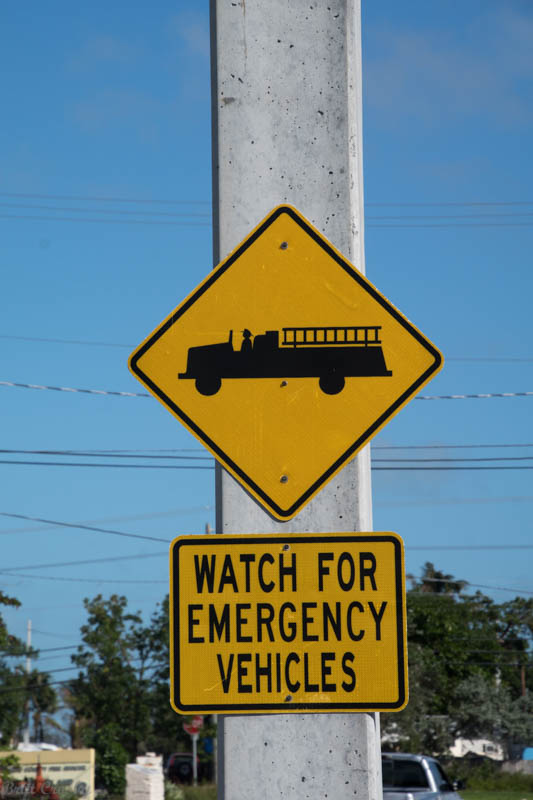 Goes without sayin'