CapeCodFD.com
Special Feature

<![if !vml]>
<![endif]>


Photos by Britton W Crosby

[ CapeCodFD.com ] [ HOME ] [ SPECIAL FEATURES ] [ FIRE BOATS MAIN PAGE ]

<![if !vml]>

<![endif]>


New Page Added Nov 11, 2015 Update May 20, 2021
NEW YORK STATE FIRE BOATS
Albany Bolton Landing Buffalo Fleming Haverstraw Irvington Kingston
Lake George Mamaroneck Newburgh Nyack Owasco Piermont Poughkeepsie
Rochester Sleepy Hollow Stony Point Tarrytown Thiells Troy Yonkers

ADDITIONAL NEW YORK FIRE BOAT PAGES
FDNY New York City Fire Boat Pages
Historic FDNY New York City Fireboats
New York State Fireboats
Long Island, New York Fire Boat pages

ALBANY
(Albany County)


No Photo Yet


ALBANY, NY
"Marine 1"

Albany operates a 2013 Lake Assault 1500 gpm fireboat

BOLTON LANDING
(Warren County)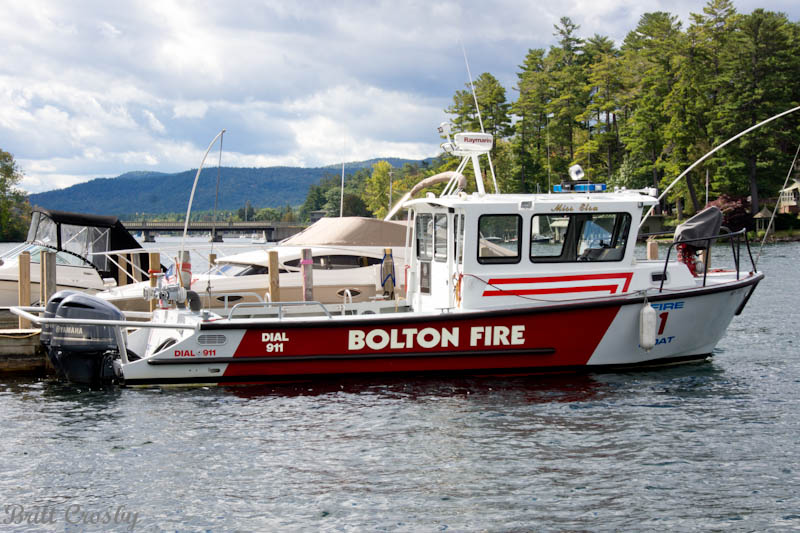 BOLTON LANDING, NY
"Fireboat 1"

The Bolton Landing Fire Department operates this 2000 Winninghoff 30' Fireboat
on lake George.
1500 gpm
Sept 2012


BUFFALO
(Erie County)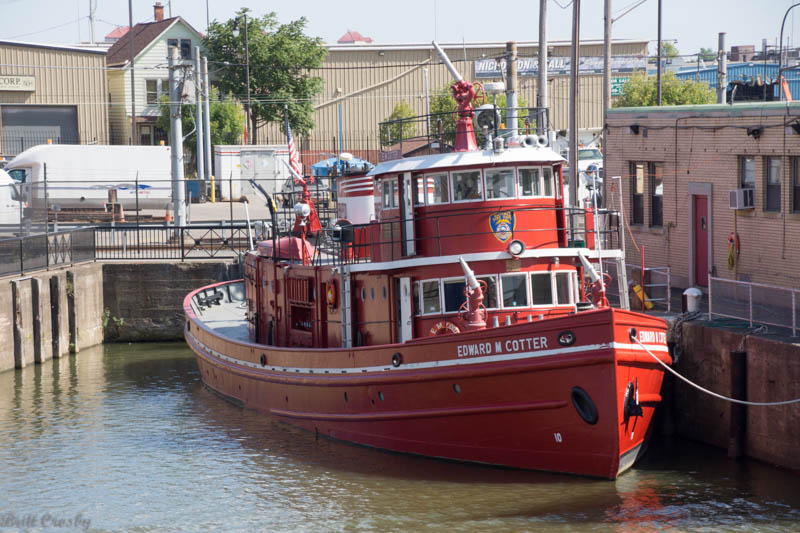 BUFFALO, NY
"Edward M. Cotter"

The "Oldest Operating Fireboat" in the country is said to be the
1900 "Edward M Cotter" serving Buffalo, NY.
It is 118' LOA, 24' beam, and 10'10" draft.
9,000 gpm.
Aug 2013

FLEMING
(Cayuga County)
FLEMING, NY
"Water Rescue 1"

The Fleming Fire Department operates a 2005 Safe Boat 25' Defender
Fire/Rescue Boat on Owasco Lake (Finger Lakes).

May 2021

HAVERSTRAW
(Rockland County)
HARVERSTRAW, NY
"4 MARINE"

Approx 1999 Cobra 23' Fireboat
500 gpm
July 2018

IRVINGTON
(Westchester County)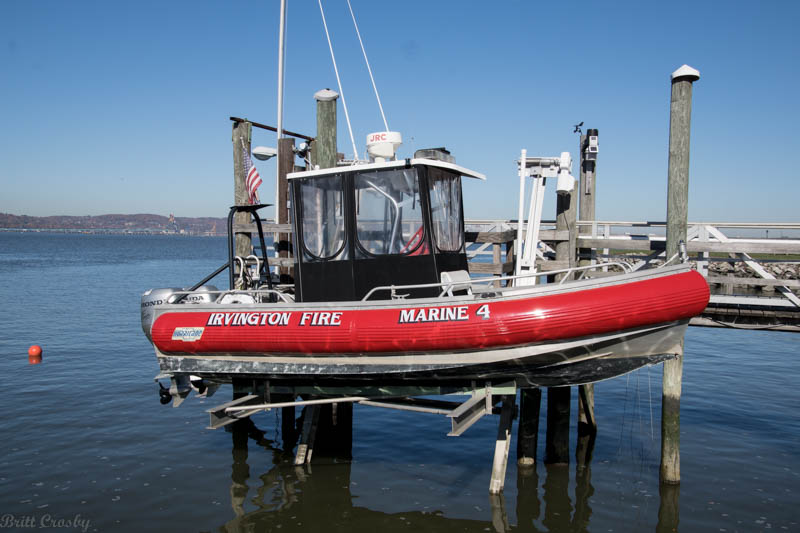 IRVINGTON, NY
"MARINE 4"

Approx 20' Zodiac Hurricane Rigid Hull Inflatable
Twin Honda 90 HP outboards
Located in Westchester County along the east side of the Hudson River
a few miles south of the Tappan Zee Bridge.
Bridge Street near Mattiessen Park.
Nov 2015

LAKE GEORGE
(Warren County)
LAKE GEORGE, NY
"Marine Rescue 1"

Lake George Volunteer Fire Department
30' Winninghoff
Located at the southern most end of Lake George.
Sept 2012

MAMARONECK
(Westchester County)

MAMARONECK, NY
"MARINE 2"

Mamaroneck, Westchester County, NY
Fire Rescue boat with twin Mercury outboards
June 2016


NEWBURGH
(Orange County)
NEWBURGH, NY
"MARINE 1"

Newburgh, NY Fire Department operates this 2016 28' Lake Assault landing craft style
fireboat with twin Honda outboards and a fire pump.
It is docked at the Riverfront Marina on the Hudson River.
August 2017


NYACK
(Rockland County)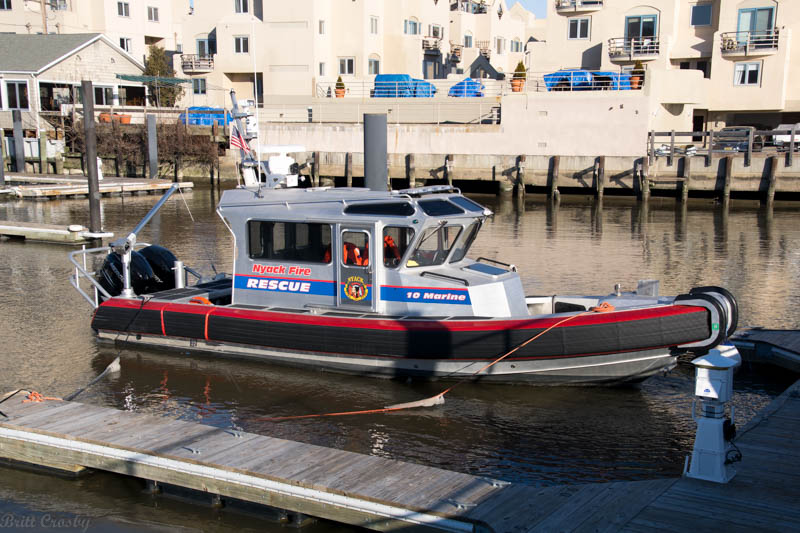 NYACK, NY
"10 MARINE"

Nyack Fire Department got a 2016 MetalCraft Interceptor
30' 8" LOA rigid hull type boat with twin Mercury 300 HP outboards.
It has a 250 gpm pump.
In service June 2017
Dec 2017

OWASCO
(Cayuga County)
OWASCO, NY
"MARINE 1"

The Owasco Fire Department operates in the community of Melrose Park
neighboring the City of Auburn in Cayuga County (Finger Lakes area).
The 2020 Lake Assault 26' Landing Craft Style Fireboat
is rated at about 1250 gpm.
Docked with Fleming Water Rescue 1.

May 2021

PIERMONT
(Rockland County)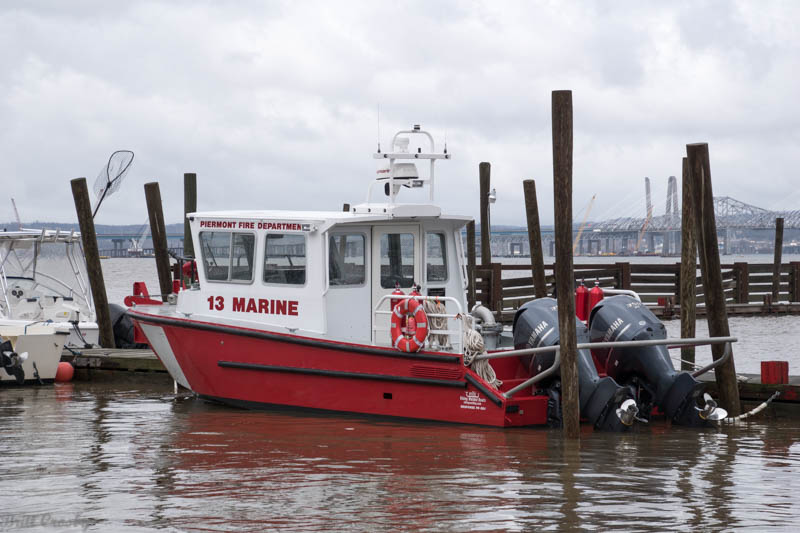 PIERMONT, NY
"13 MARINE"

Piermont is located in Rockland County, NY on the west side of the Hudson
just south of the Tappan Zee Bridge.
2016 Viking Welding Response 28
Twin Yamaha 350 HP
Approx 3500 gpm
April 2018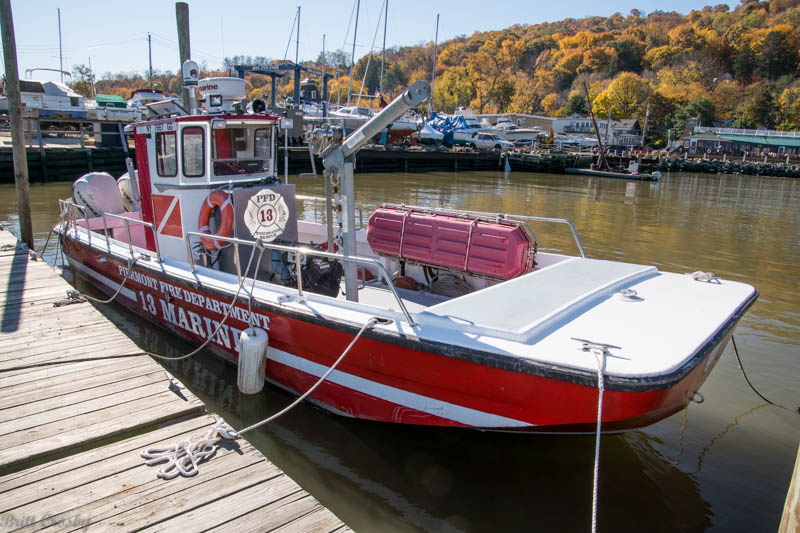 PIERMONT, NY
(Former)
"13 MARINE"

Piermont is located in Rockland County, NY on the west side of the Hudson
just south of the Tappan Zee Bridge.
1988 Delta - 500 gpm
(Note-Sold to Thiells, NY in 2016)
Replaced by new boat.
Photos Nov 2015

POUGHKEEPSIE
(Dutchess County)


ROCHESTER
(Monroe County)
No Photo Available Yet
Rochester, NY
"Fireboat"

Rochester has been awaiting delivery of a 2020 Moose Boats M2-38
38' Catamaran Style Fireboat
Approx 1,500 gpm
On order since 2019


SLEEPY HOLLOW
(Westchester County)

Marine 7
1987 Steiger Craft

STONY POINT
(Rockland County)
STONY POINT, NY
"18 MARINE"

Wayne Hose Fire Company #1 operates this fireboat at Stony Point, NY.
The boat is kept in the Minisceongo Yacht Club basin on the western shore
of the Hudson River south of West Point.
It is a 2006 30' Winninghoff aluminum boat.
Twin Yamaha 225 HP outboards.
Fire pump with piped deckgun.
August 2017

TARRYTOWN
(Westchester County)
TARRYTOWN, NY
"Chief John Kelly"
"Marine 5"

2018 MetalCraft Marine 12M Interceptor Fire-Rescue Boat
40' LOA - 11' 6" beam - 2' draft
1500 gpm
Twin Mercury 350 hp Outboards
Capable of 42 knots
This was the first of the Interceptor Class fireboats built
by MetalCraft.
April 2019
TARRYTOWN, NY
"Marine 5"

Approx 28' fire rescue boat
Tarrytown is in Westchester County, NY just north of the Tappan Zee Bridge
on the east side of the Hudson River.
Photos Nov 2015

THIELLS
(Rockland County)
THIELLS, NY
"26 Marine"

1988 Delta Fire Boat
500 gpm
Acquired in 2016.
Formerly belonged to Piermont, NY
July 2018

TROY
(Rensselaer County)
TROY, NY
"Marine 1"

2018 Stanley 32' Landing Craft Style Fireboat.
32' LOA - 10' Beam - 21" draft
Approx 1,500 gpm
Powered by twin Yamaha 250 hp outboards
March 2021

<![if !vml]>
<![endif]>
NEW YORK STATE FIRE BOATS
Albany Bolton Landing Buffalo Fleming Haverstraw Irvington Kingston
Lake George Mamaroneck Newburgh Nyack Owasco Piermont Poughkeepsie
Rochester Sleepy Hollow Stony Point Tarrytown Thiells Troy Yonkers

ADDITIONAL NEW YORK FIRE BOAT PAGES
FDNY New York City Fire Boat Pages
Historic FDNY New York City Fireboats
New York State Fireboats
Long Island, New York Fire Boat pages
RETURN TO

FIREBOATS

FROM


Copyright
Britt Crosby
CapeCodFD.com