West Barnstable, Massachusetts
2 Simultaneous Multiple Alarm Structure Fires
- Both Suspicious -
First Fire @ 1847 hrs, 132 Packet Landing
Second Fire @ 1859 hrs, 2346 Meeting house Way (Rte.149)
11 May 2002 - Page 2 of 5
Photos and text by Britton W Crosby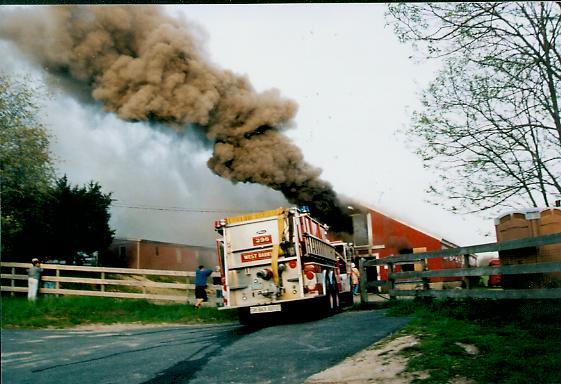 Conditions quickly changed as fire took control of the loft area. Smoke conditions
increased significantly as crews took exterior positions while awaiting additional
personnel and water supplies.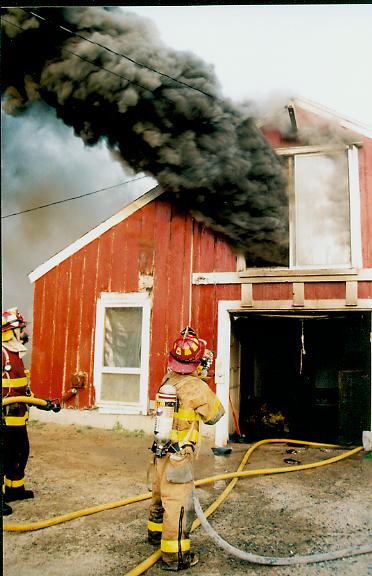 Heavy black smoke pushes from the loft (side 1).
Exterior hoselines had little effect, yet interior operations were too unsafe
to risk injuries.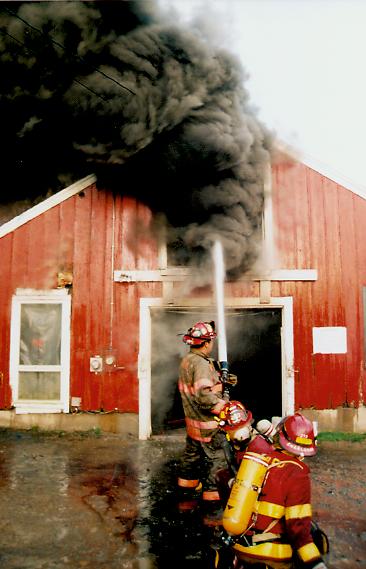 A 2-1/2" line is put into operation.
Fire breaks thru the roof on side 2 as mutual aid companies begin to arrive.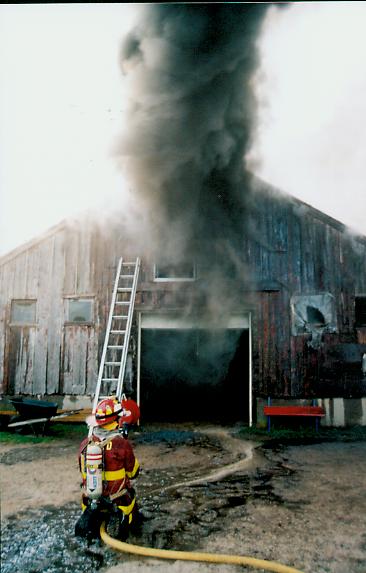 Conditions at the rear (side 3) as the fire spreads from one end to the other.