CapeCodFD.com
CUTTYHUNK ISLAND
Prescribed Burn
May 4, 2015
Personnel walk up over an area that had previously been covered by thick brush.
It was cleared by a machine reducing the potential for spread to nearby homes.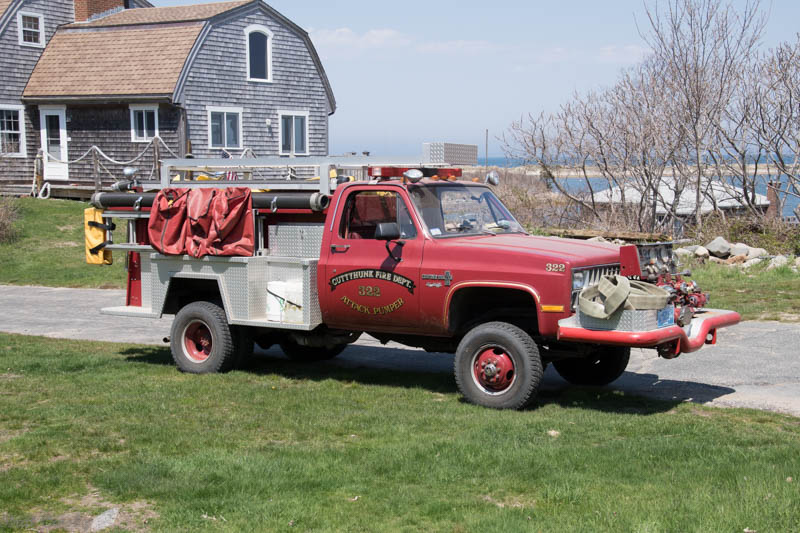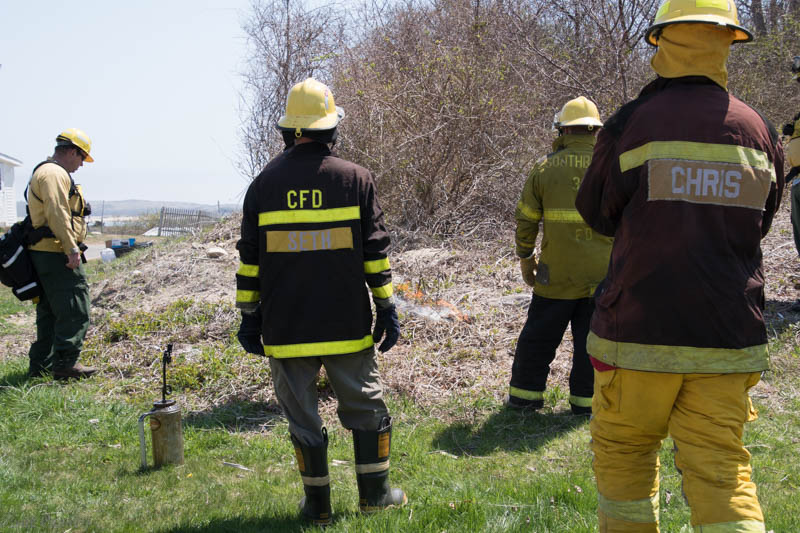 The first test fire was lit on one corner downwind of the area to be burned.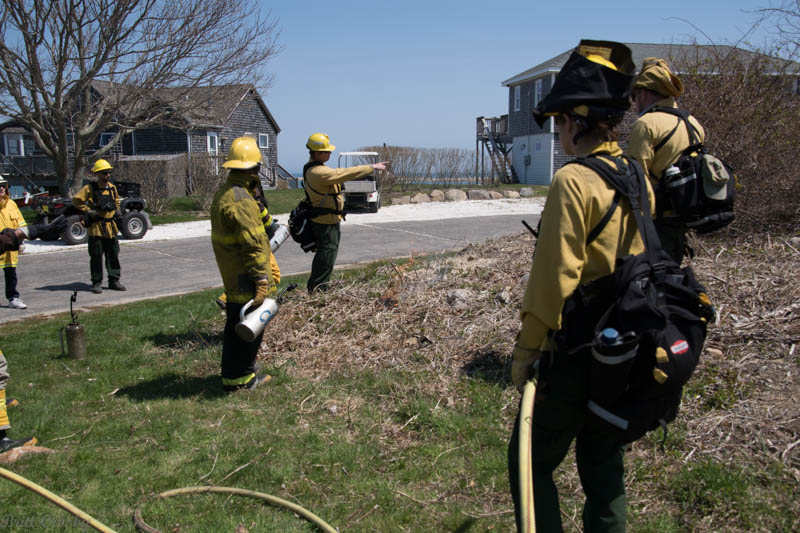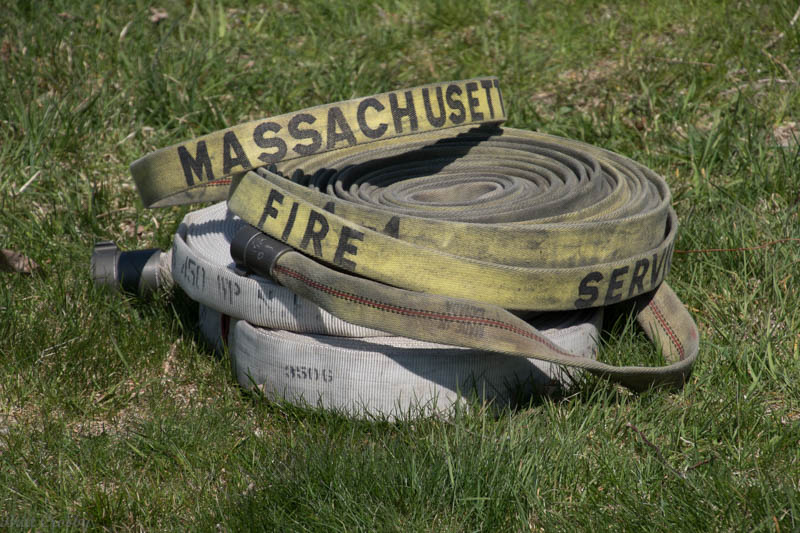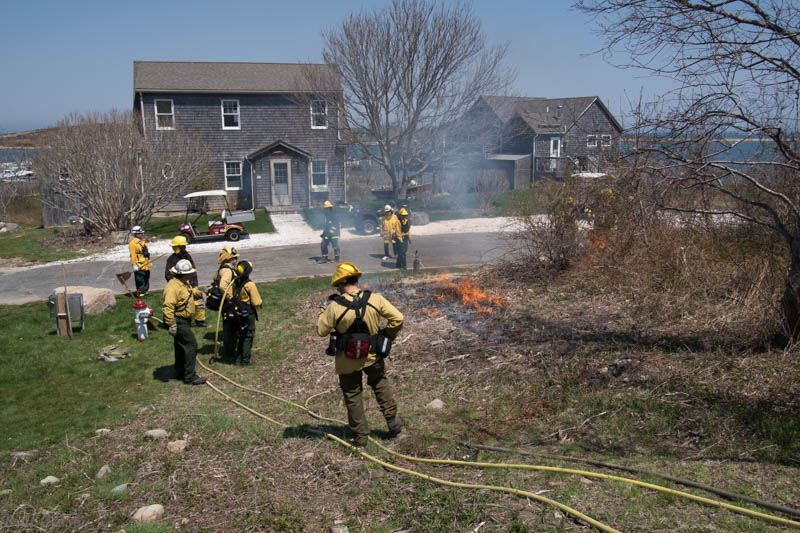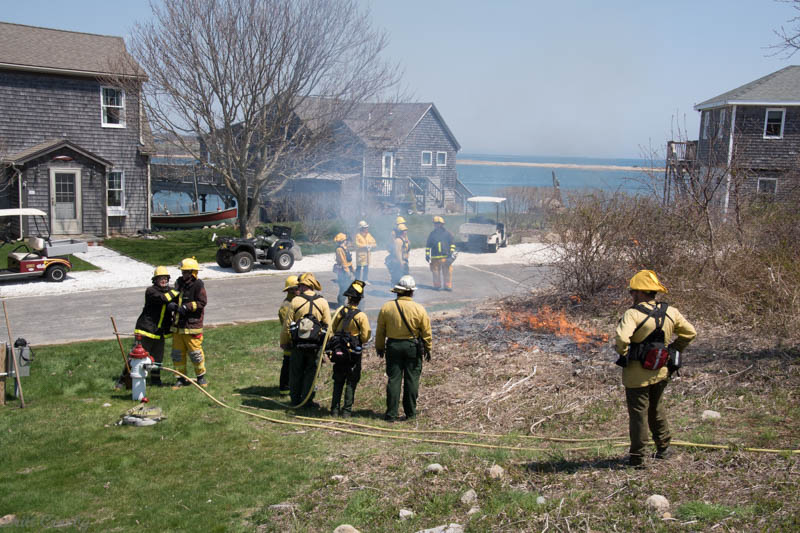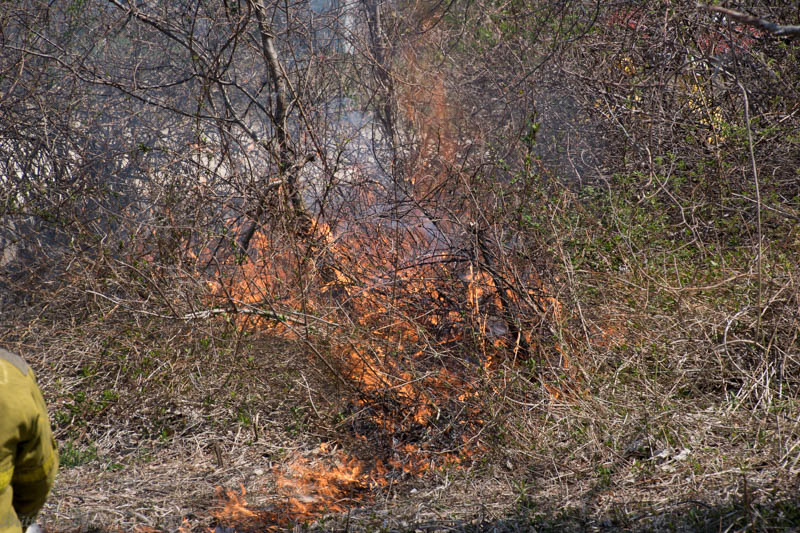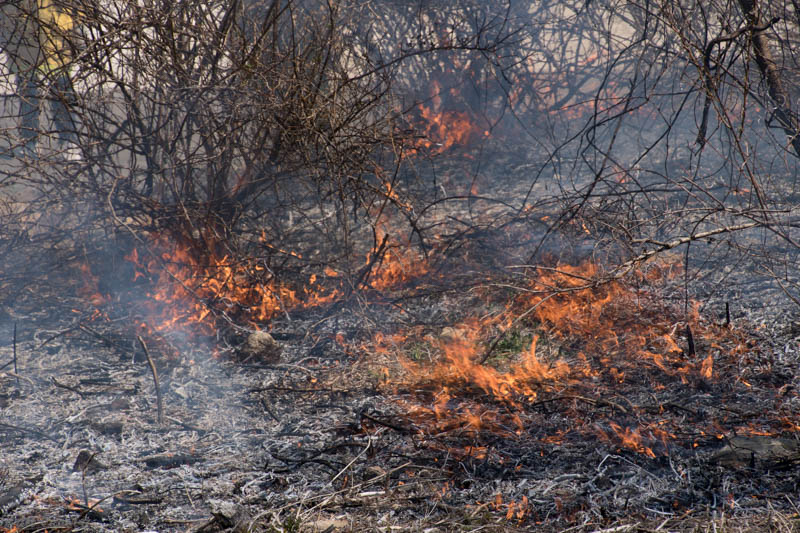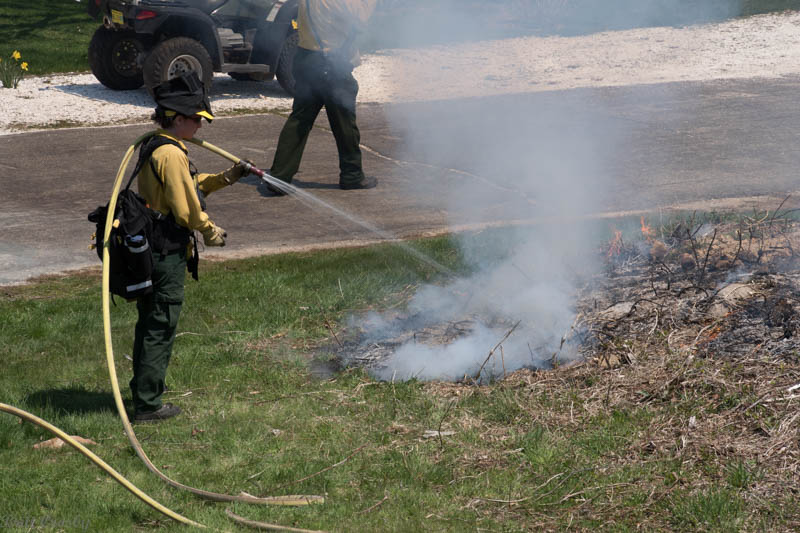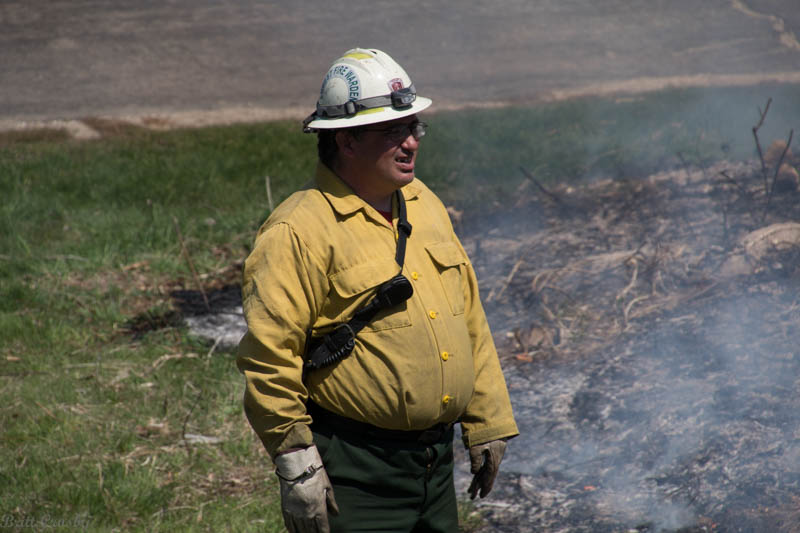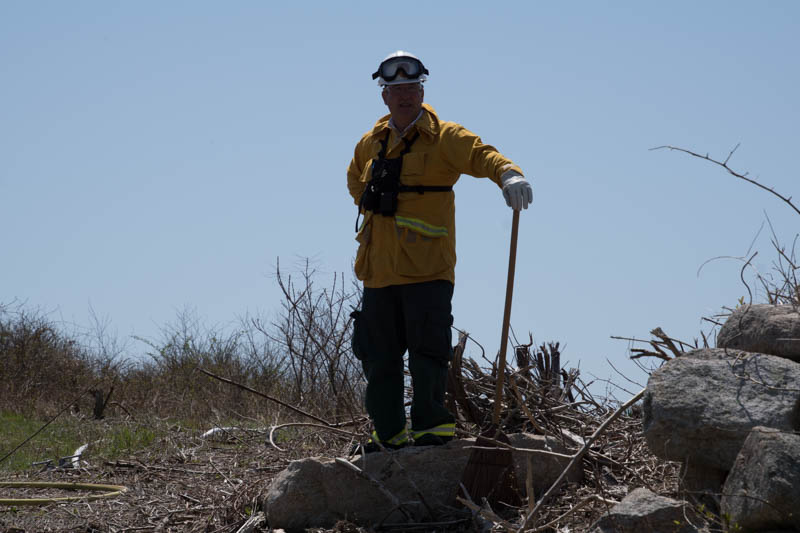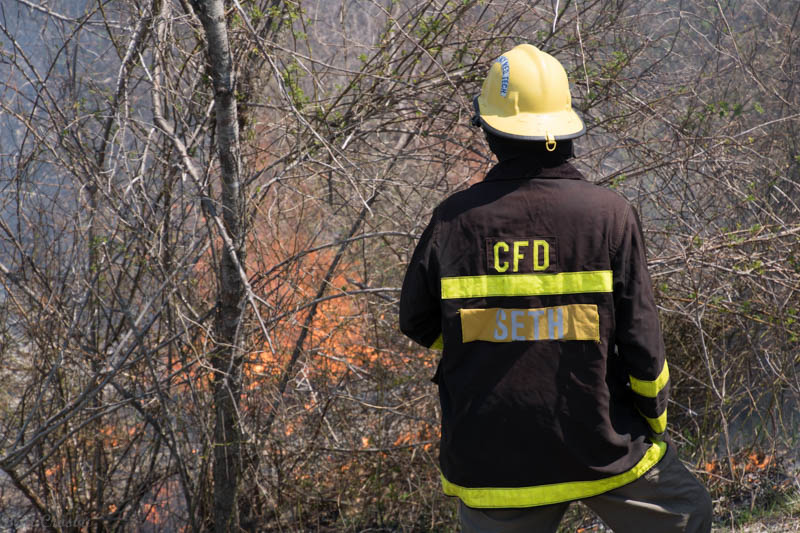 Sections were burned up the hill.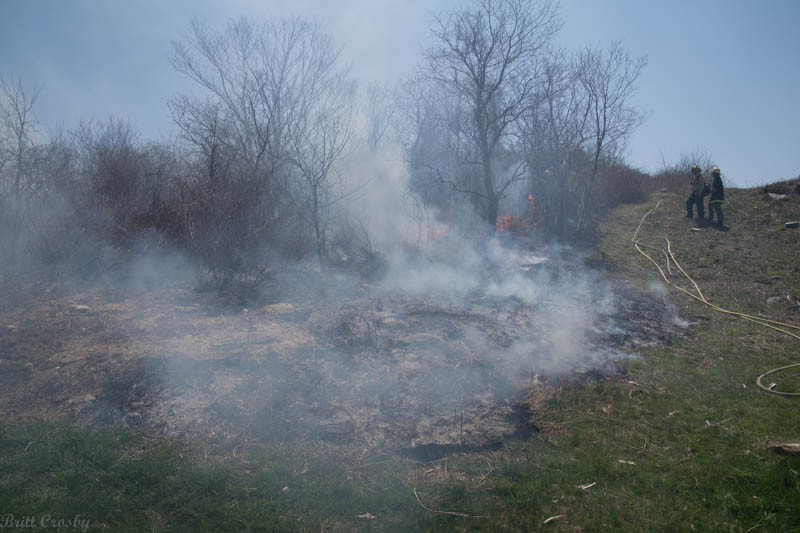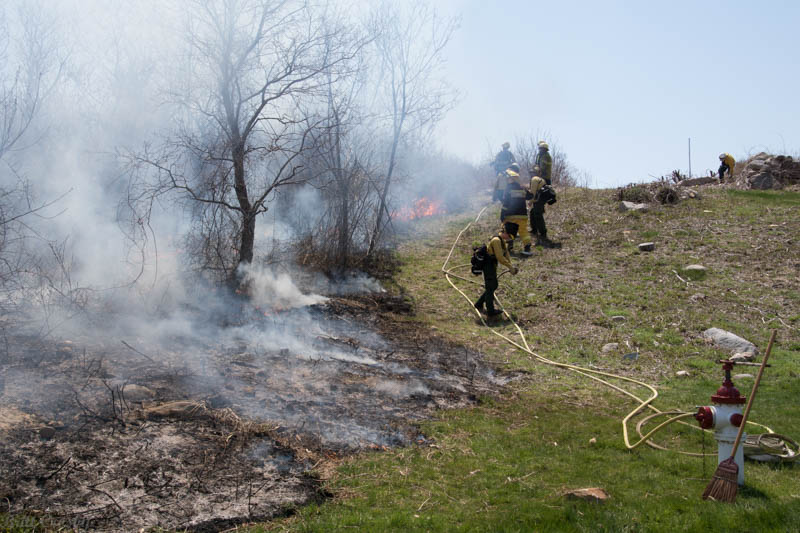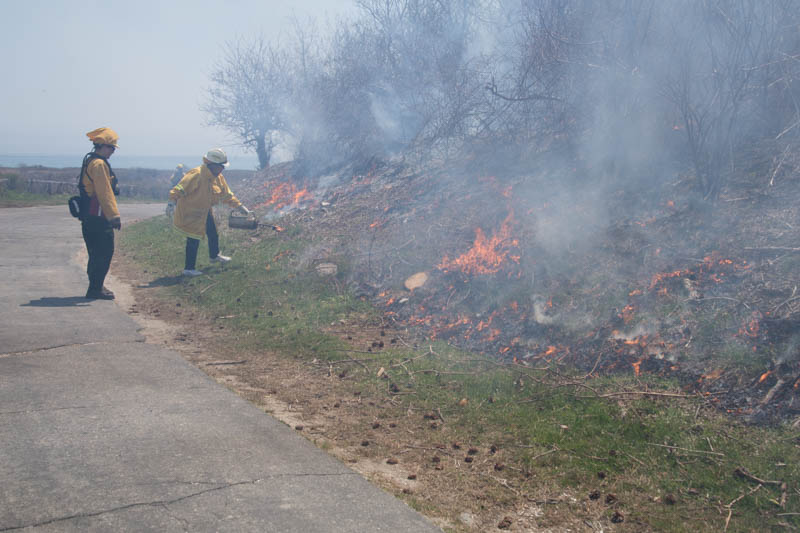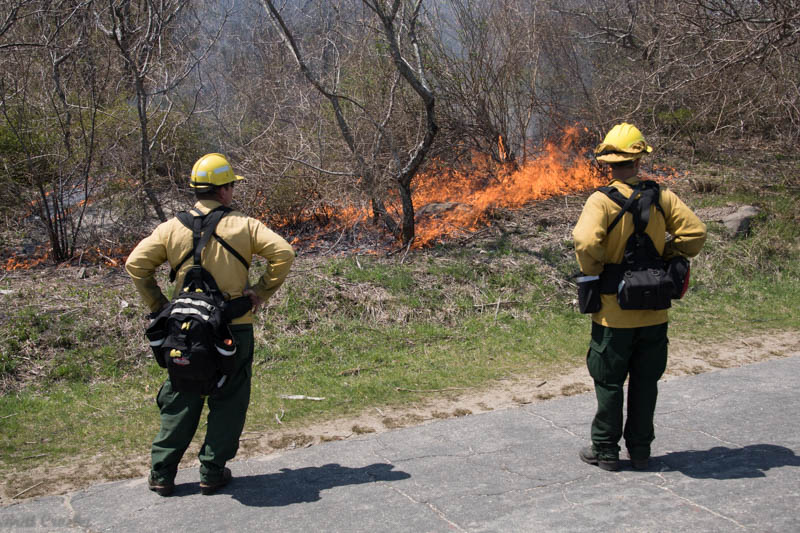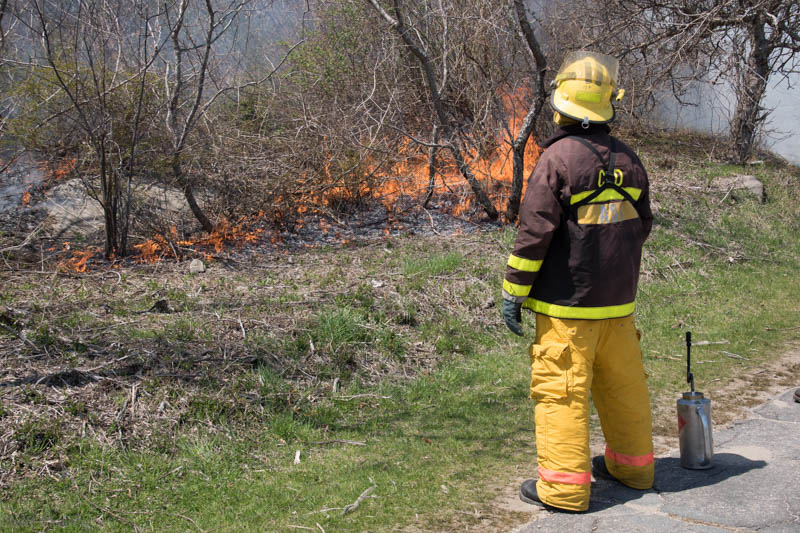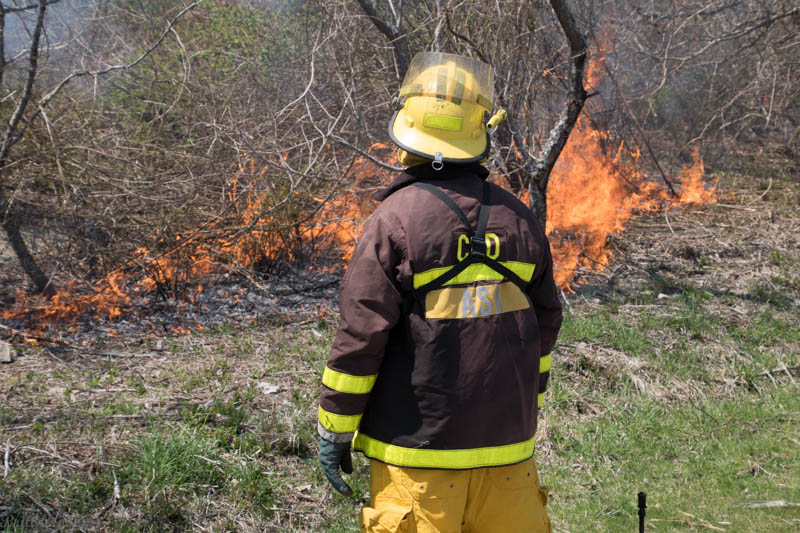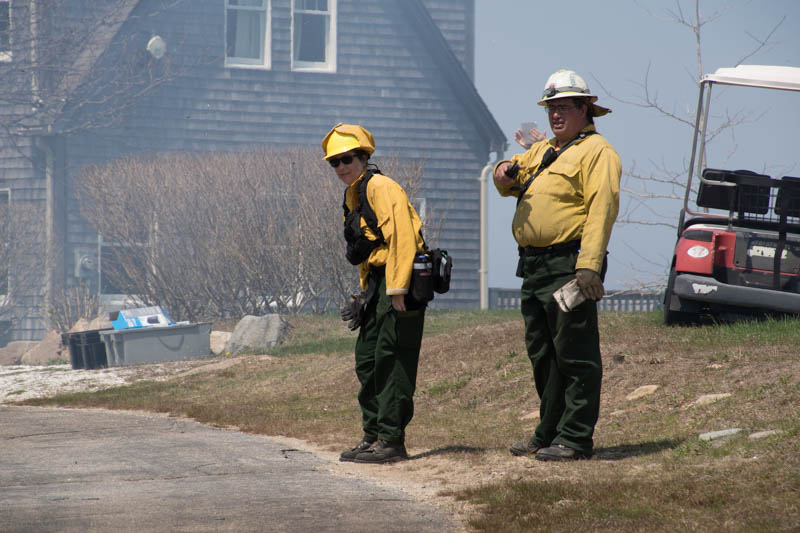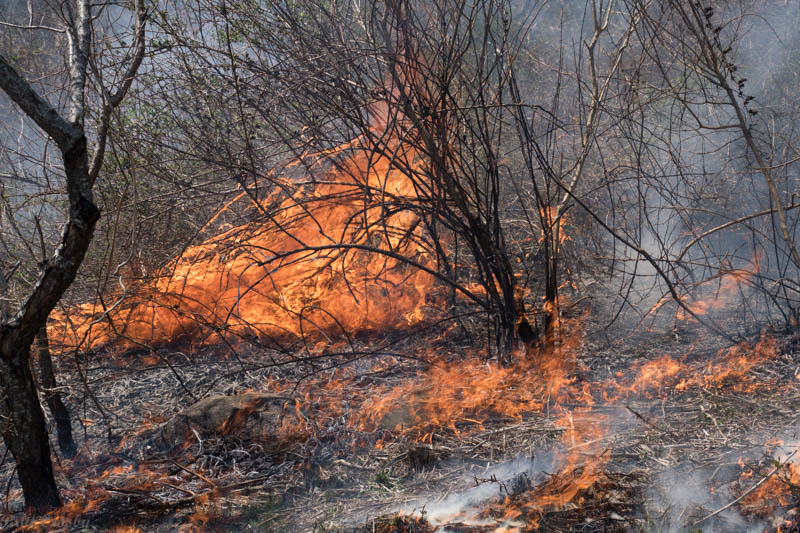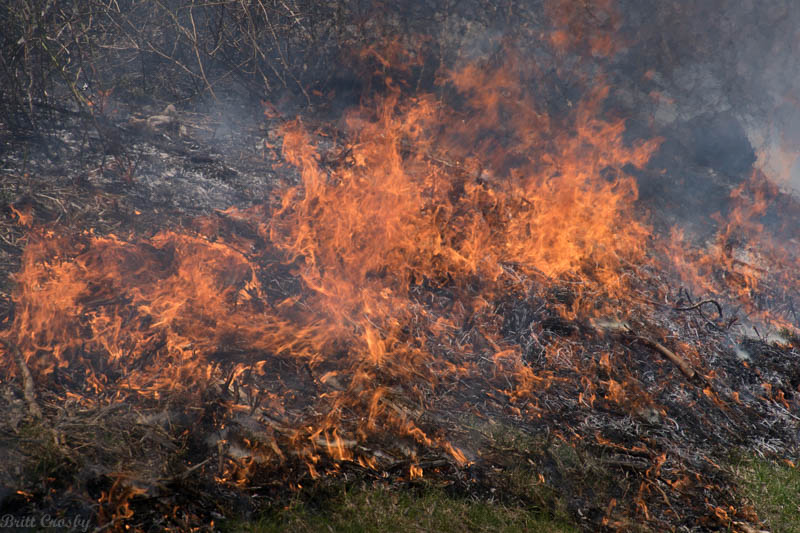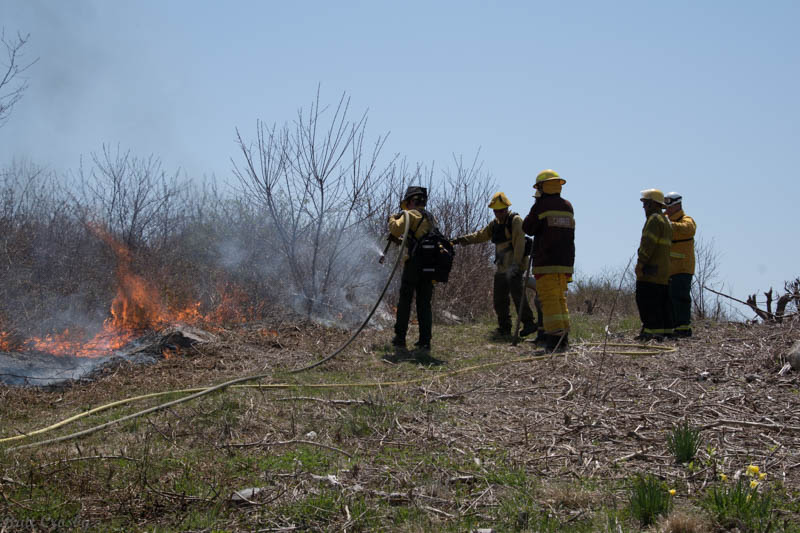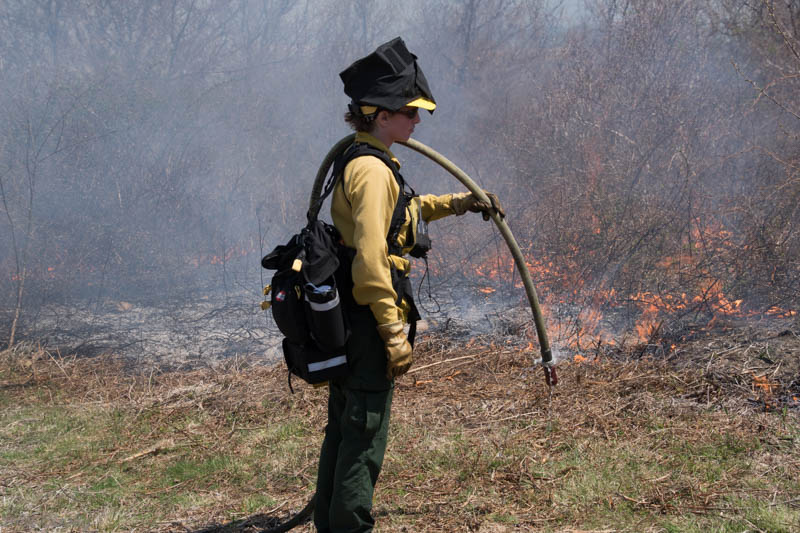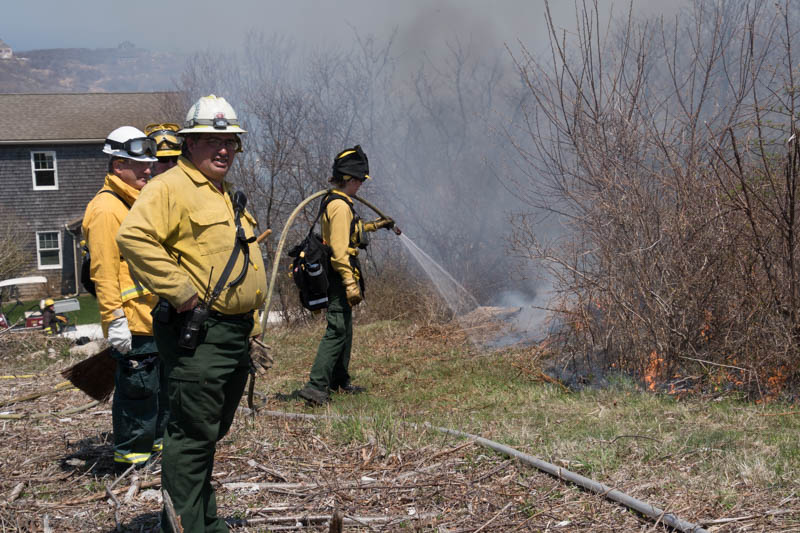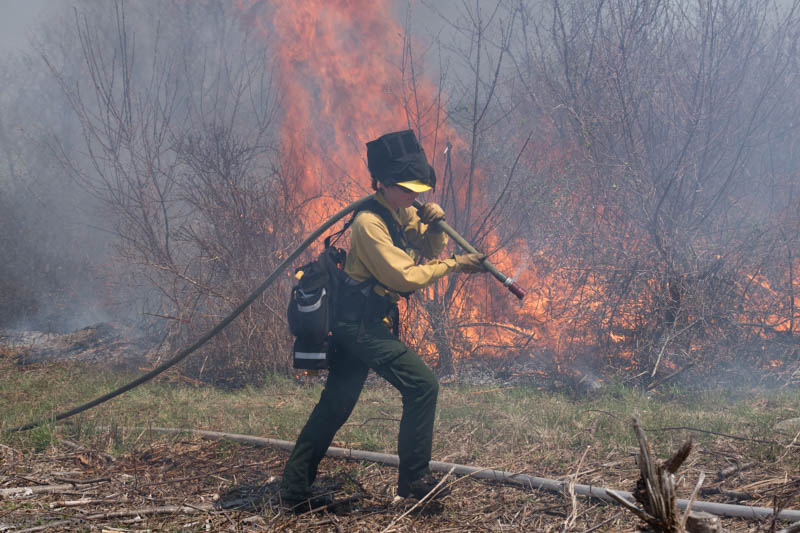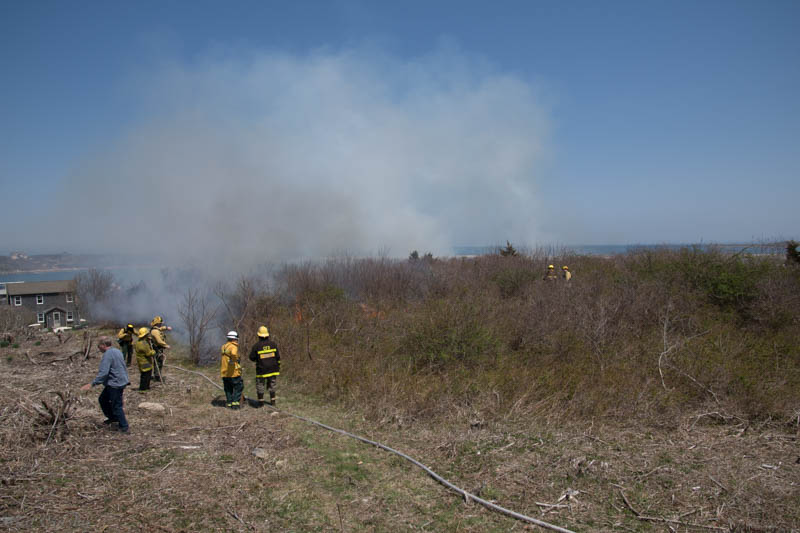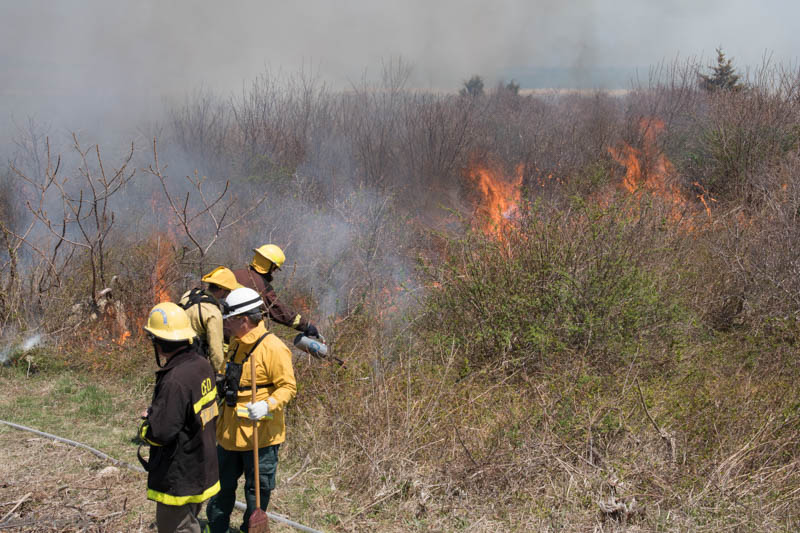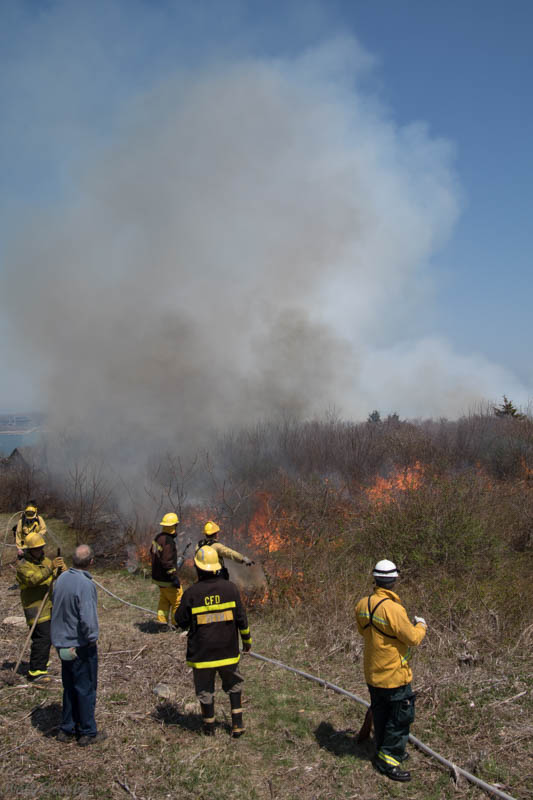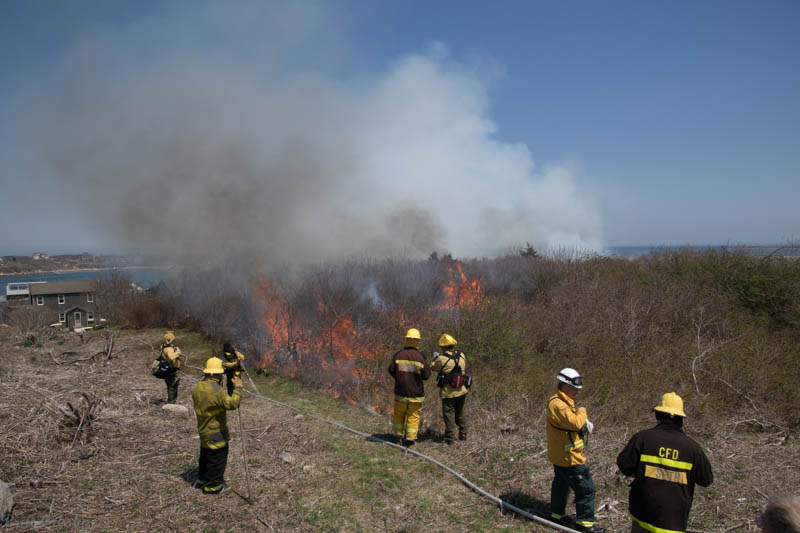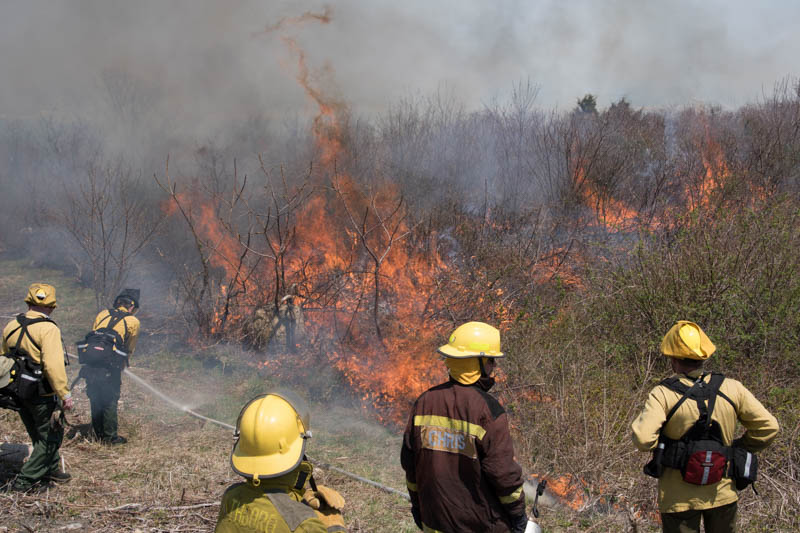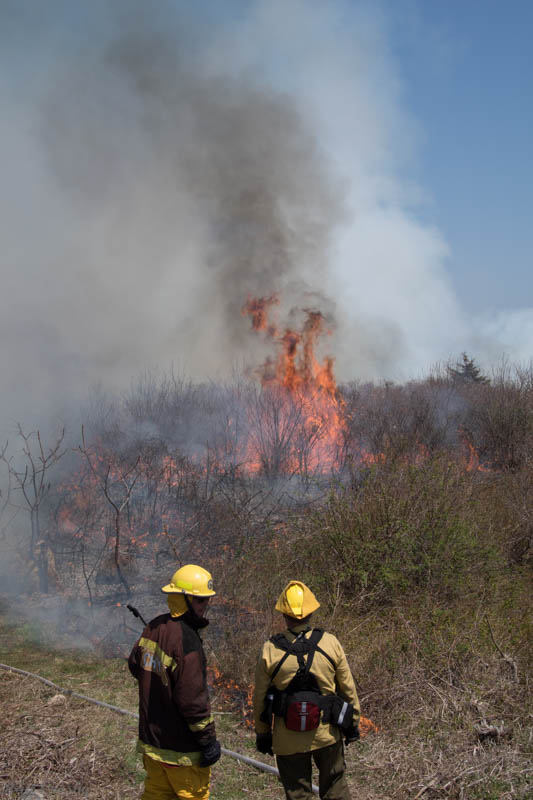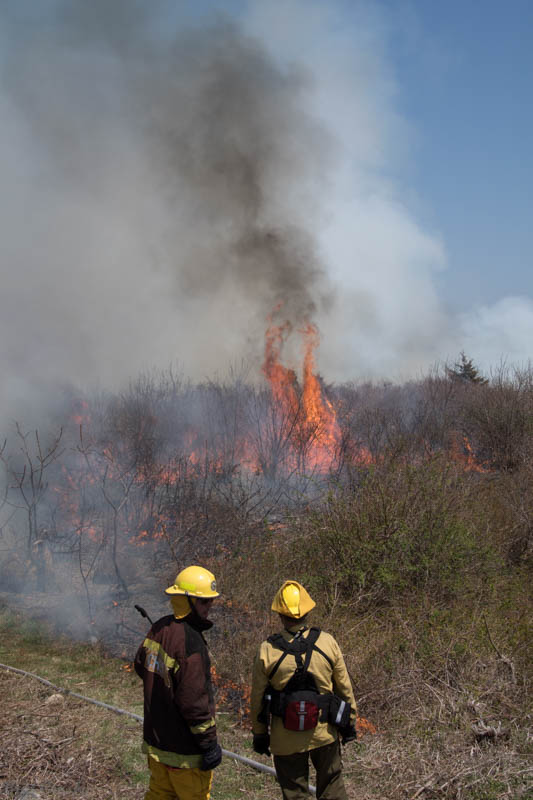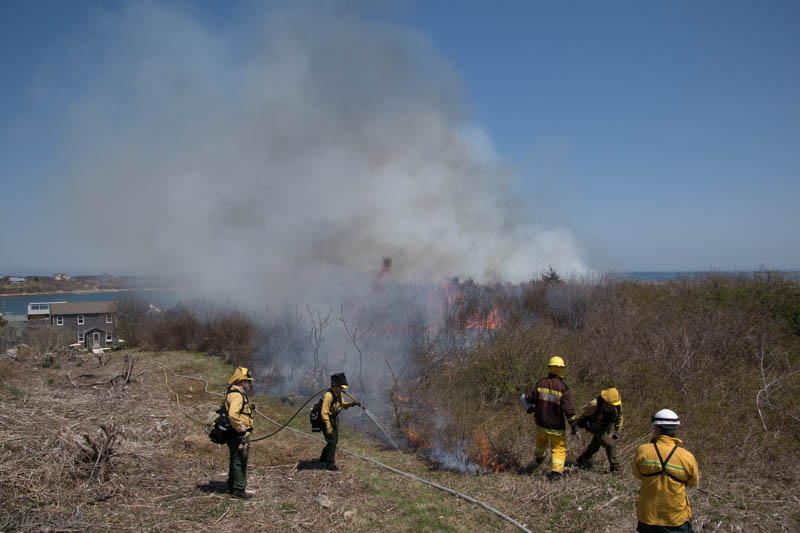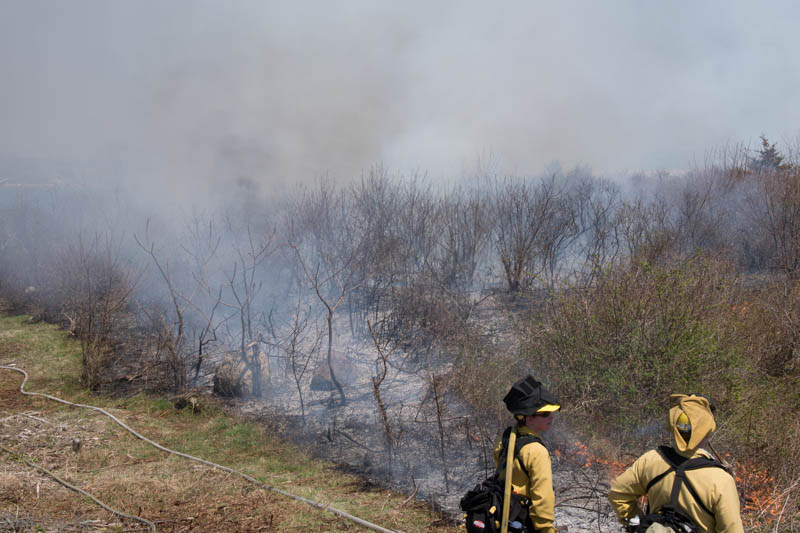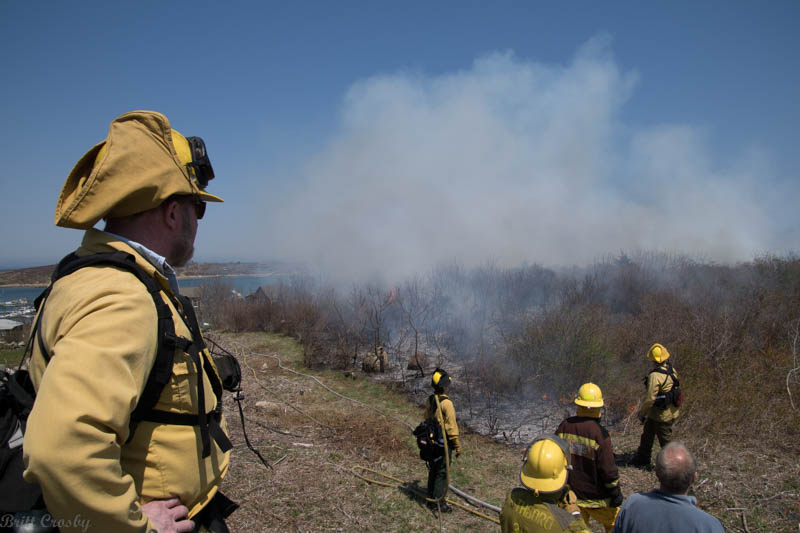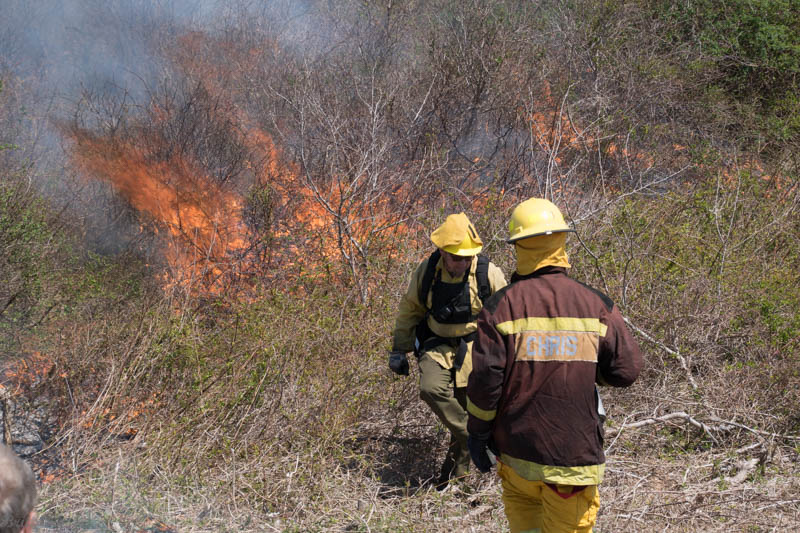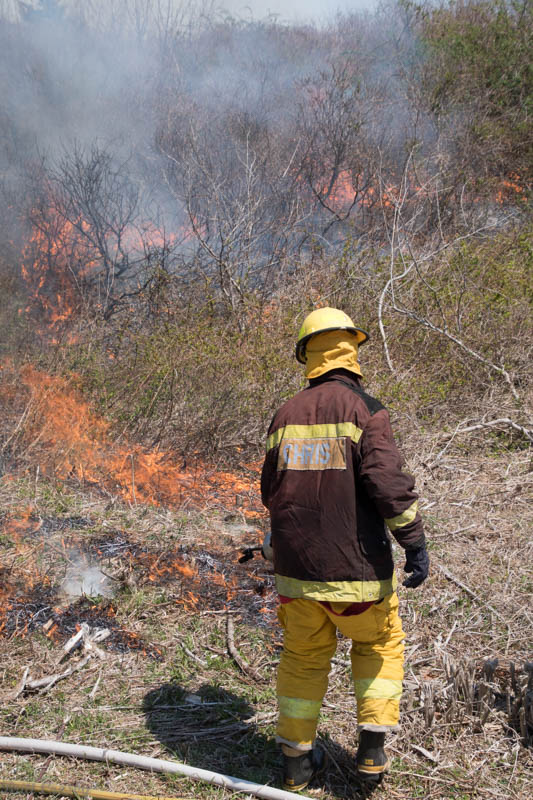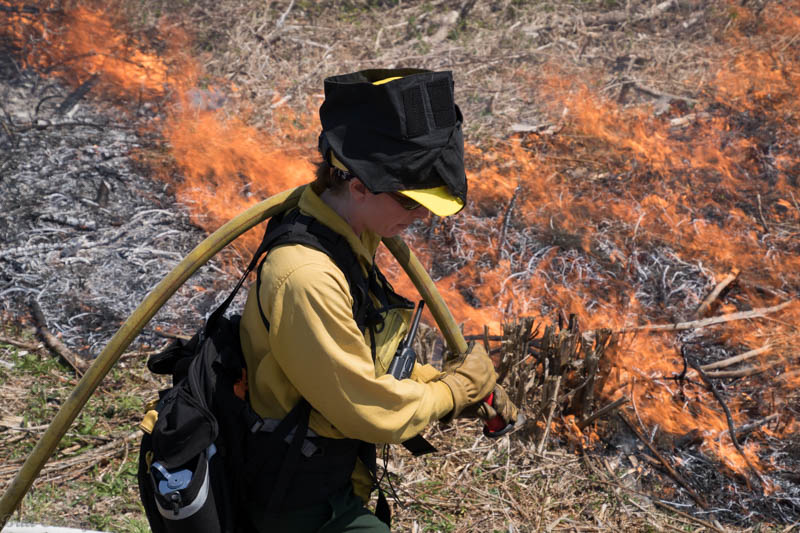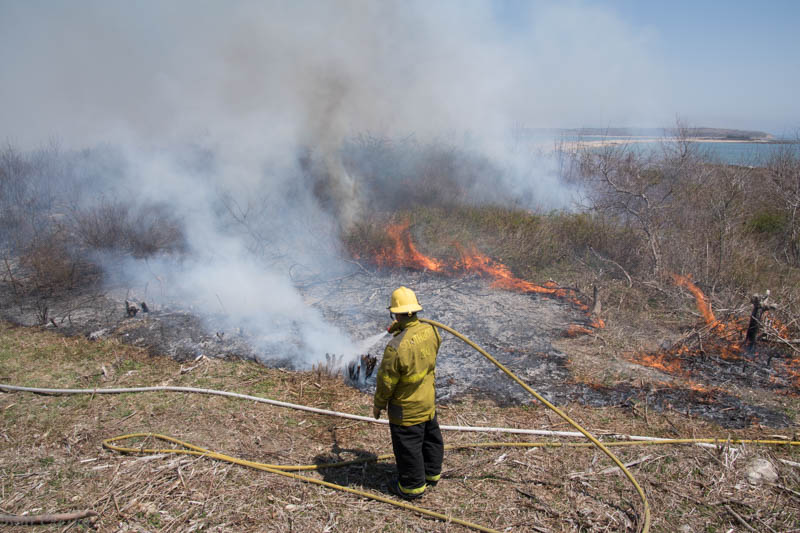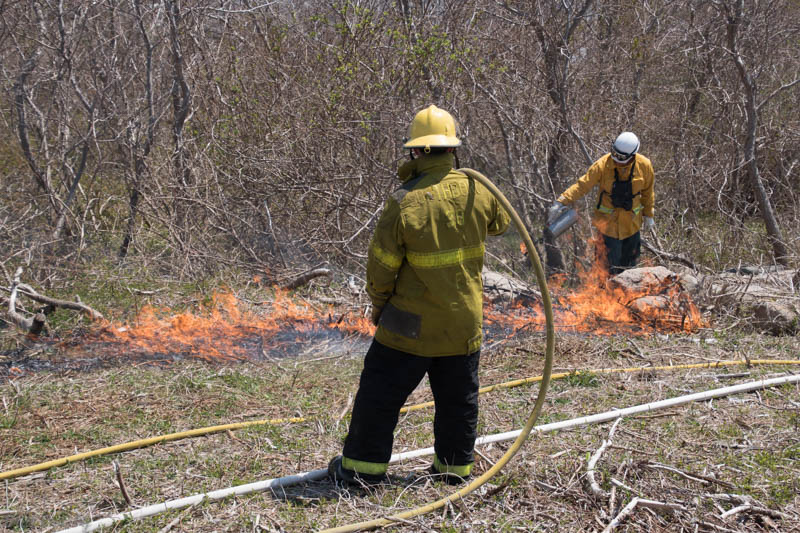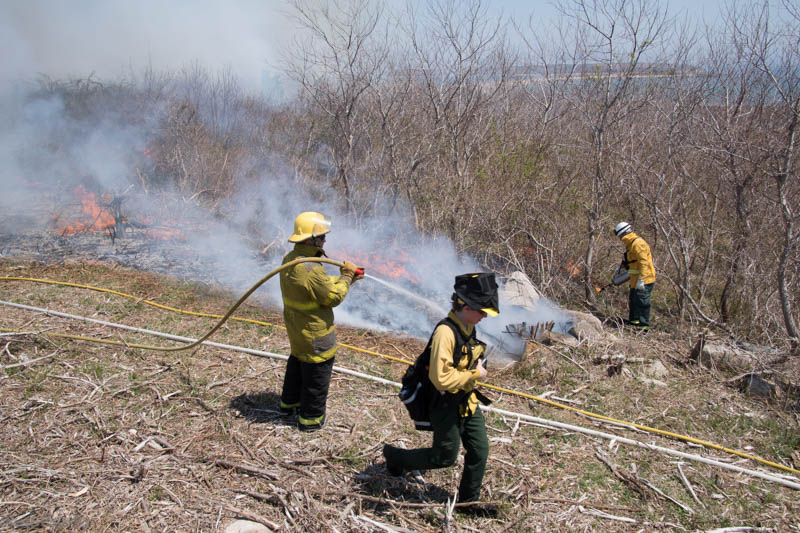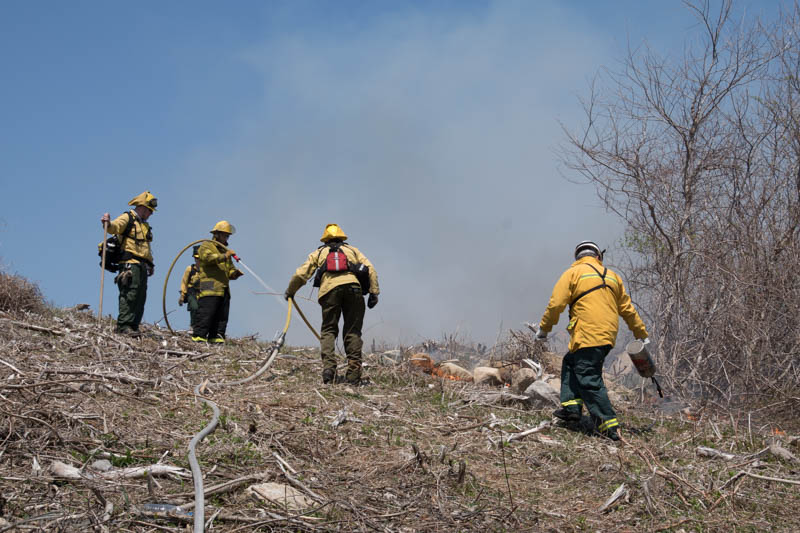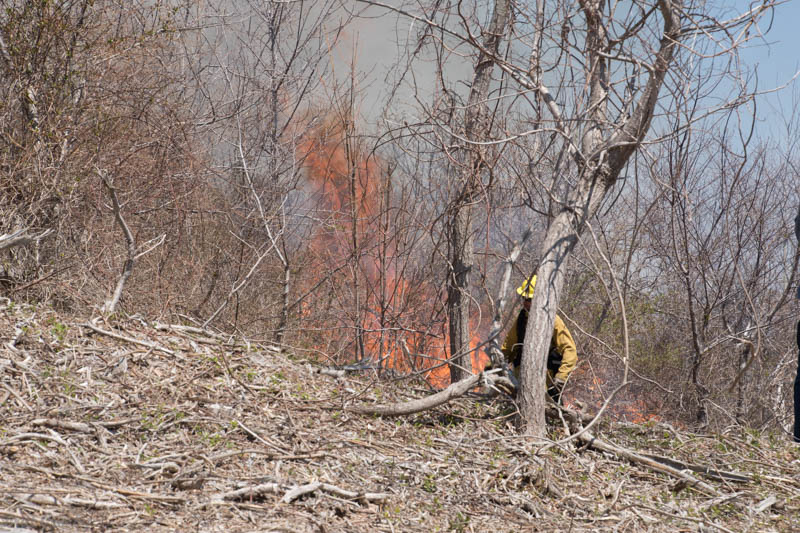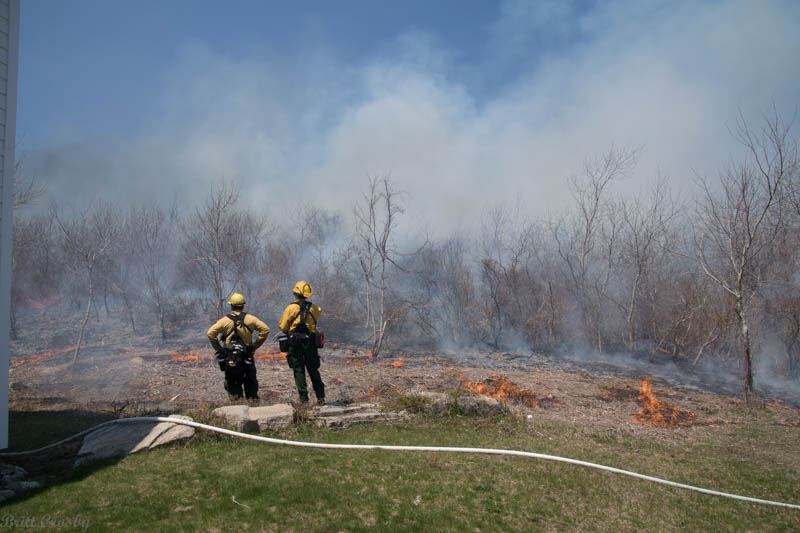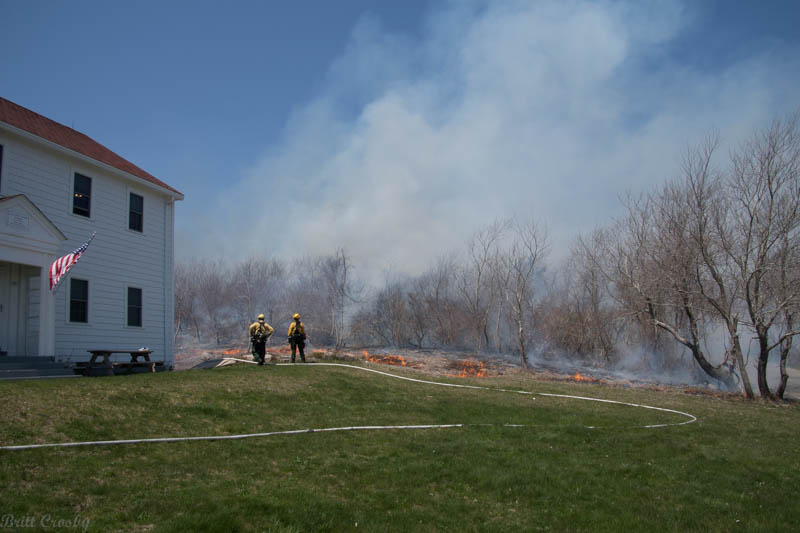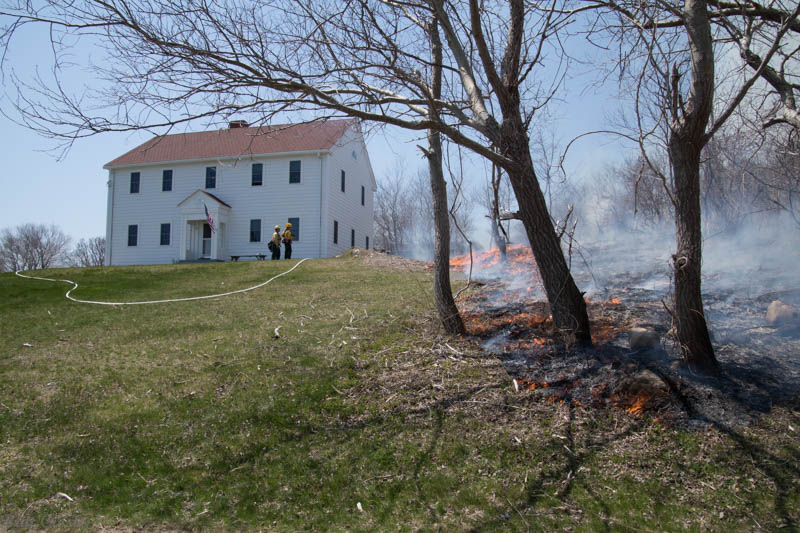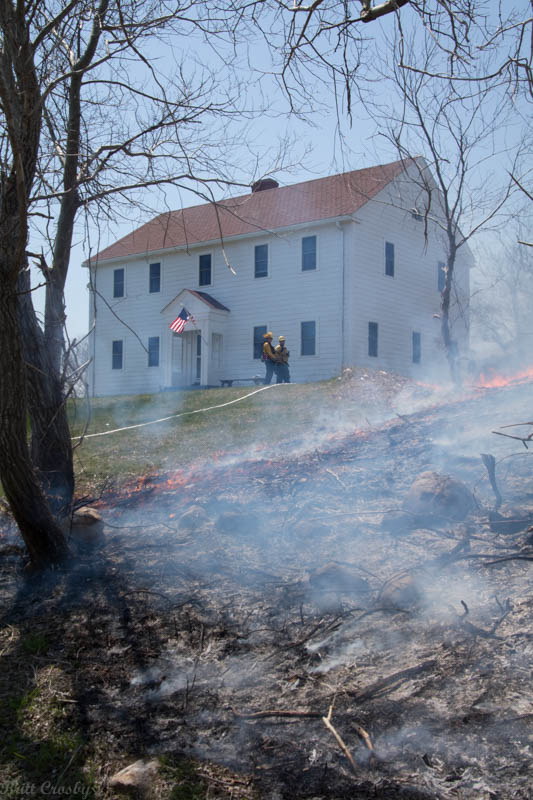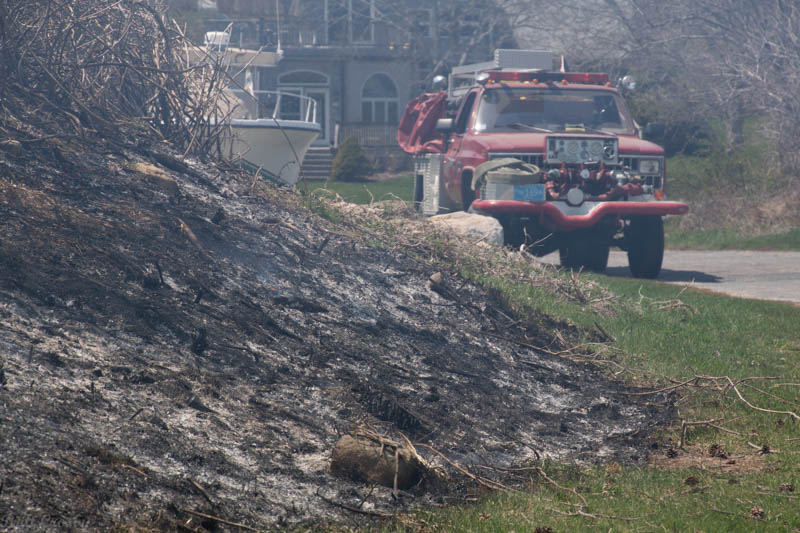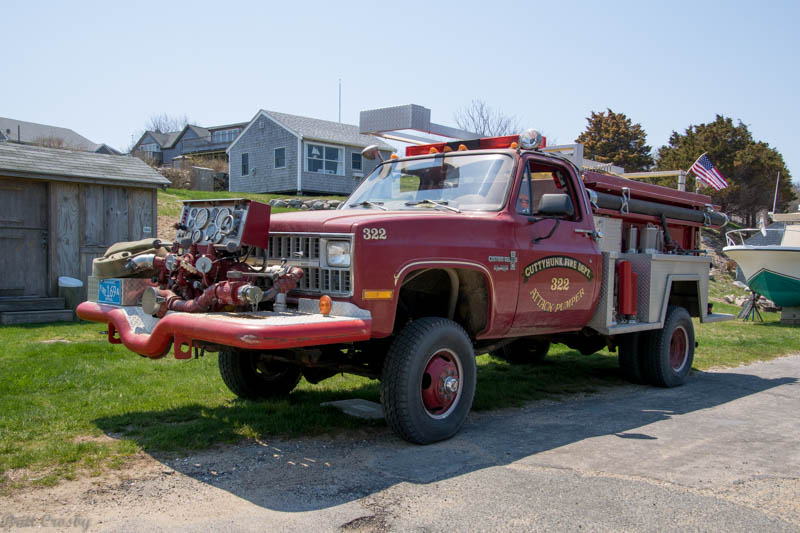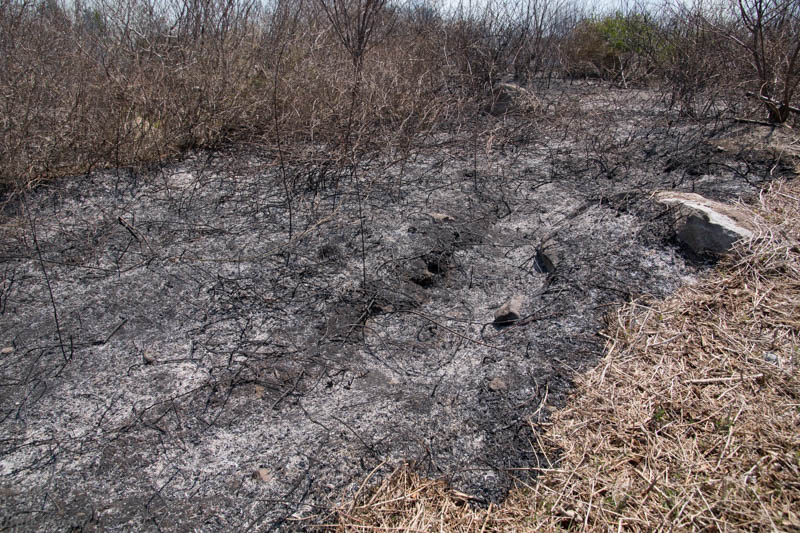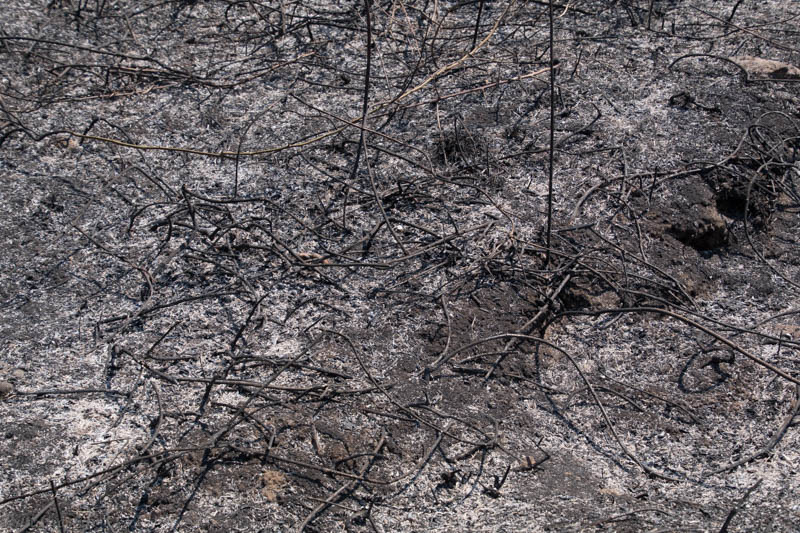 CapeCodFD.com
2015