FLORIDA
VOLUSIA COUNTY
CITY & COUNTY FIRE STATIONS & APPARATUS
Posted March 24, 2018 Updated May 6, 2020
[P1] [P2] [P3]
Fire Stations in Volusia County, FL
RadioReference.com
Volusia County, Florida
Located on the East coast of central Florida.
Approx 1,207 Square miles
47 miles of Atlantic beaches
Population greater than 500,000
County seat located in DeLand
City of Daytona Beach is largest city
Major highways I-95, I-4

Volusia County Fire Rescue operates 21 Fire Stations within the county.
Approx 13 city and municipal fire departments also within the county.
A centralized dispatch center dispatches all departments.
Radio communications are EDACS 800 Trunking system.
The COM Center is at the Sheriff's Department @ Tiger Bay.
Typical dispatch includes tones for units to respond over a
Fire 1 (East) or Fire 2 (West) channel with a Tac channel assignment.
The call is then passed off to a Tac dispatcher for operations.
There are a number of Tac channel options.
LISTEN VOLUSIA COUNTY FIRE

Developed areas are to the east and west of the county
with a significant rural area running north and south in the center.
EVAC Ambulance is a county operated ALS EMS provider service
which does most of the transporting of patients.
Air 1 is a fire - police - EMS medical helicopter.
County Fire command is accomplished by 4 battalion chiefs
located approximately in 4 quadrants, 2 east and 2 west.

Adjacent Counties include:
NORTH: Flagler County & Putnam County
WEST: Marion County & Lake County
SOUTH: Seminole County & Brevard County
HOSPITAL DESIGNATIONS
#701 = Halifax Health, Port Orange
#702 = Florida Memorial Hospital, Oceanside
#703 = Florida Memorial Hospital, Ormond Beach
#704 = Halifax Medical Center
#705 = Bert Fish Medical Center, New Smyrna
#706 = Florida Hospital, Deland
#710 = Central Florida Regional Hospital, Sanford
#802 = Florida Hospital Fish Memorial Orange City

----------

| | |
| --- | --- |
| Station #41 | Volusia County Fire Rescue Department |
| DeLeon Springs | 5007 Central Ave & Webb St |
| <PREV TOP NEXT> | E-41, T-41, B-41 |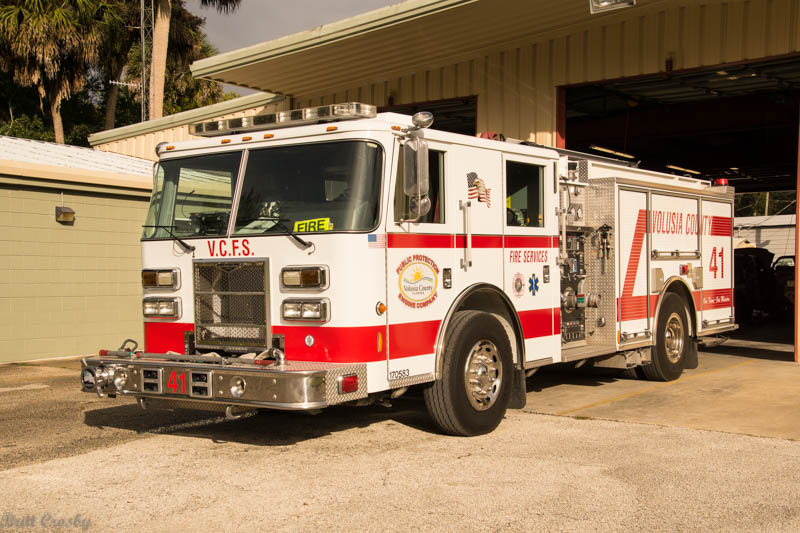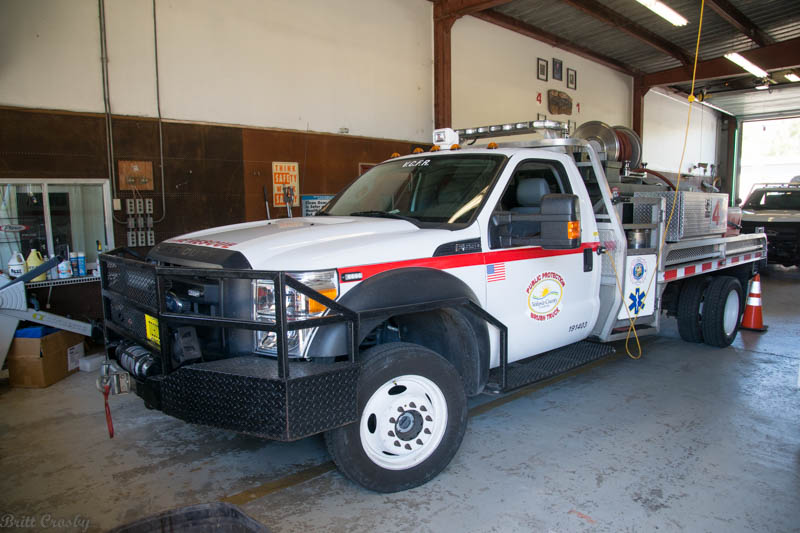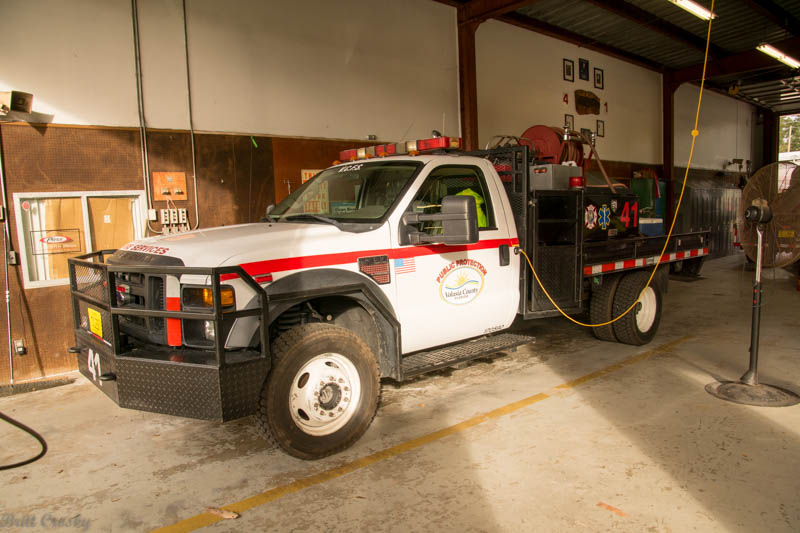 Older Brush 41 in 2015
Station 41 tends to be where a number of apparatus are built
and reserve apparatus kept.
2015 photos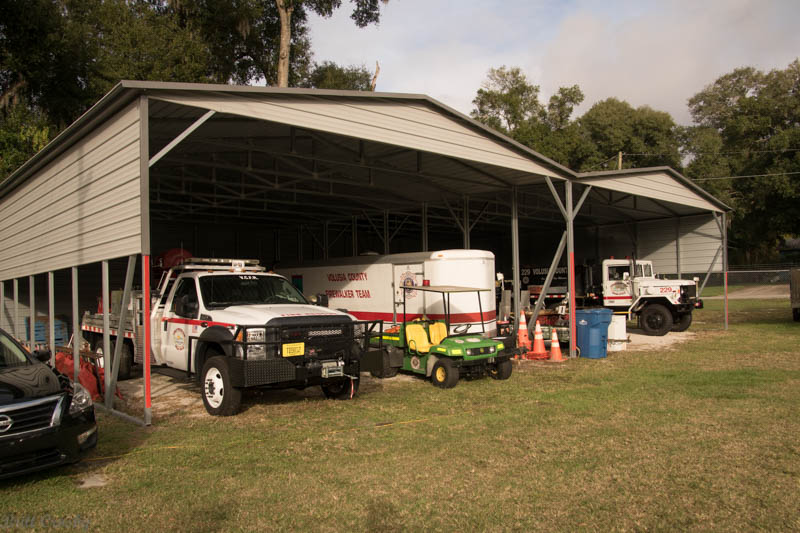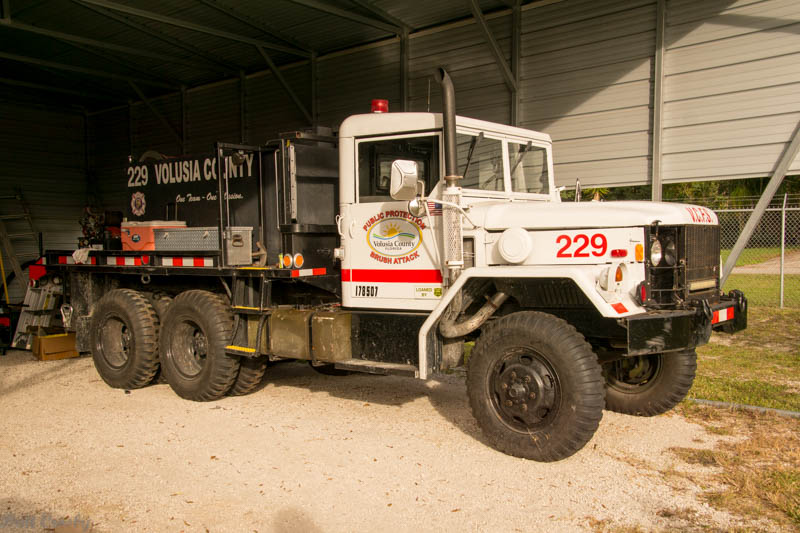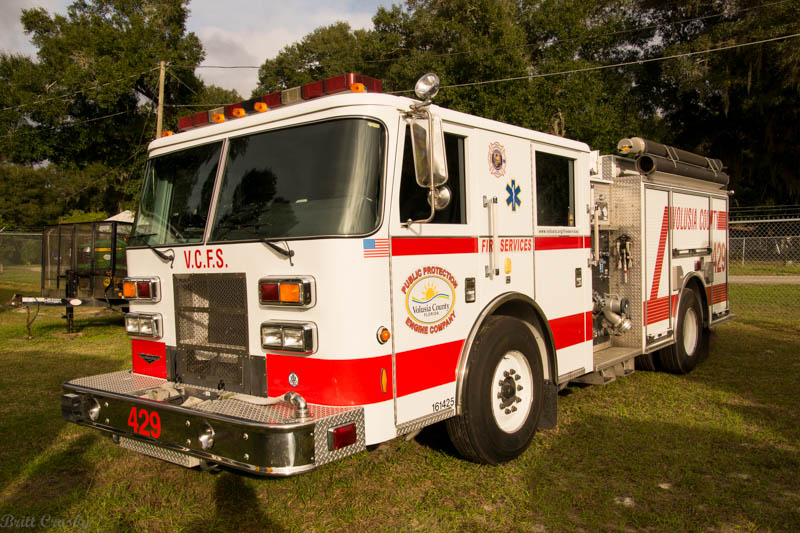 Rescue Engine 36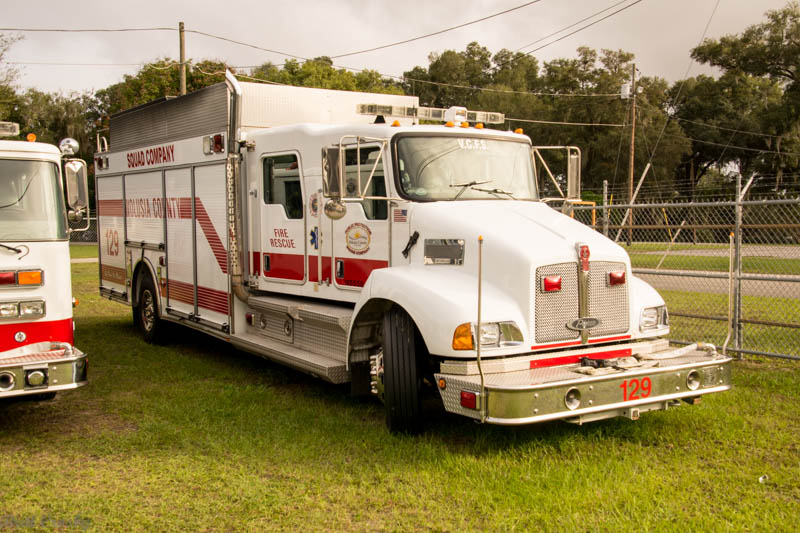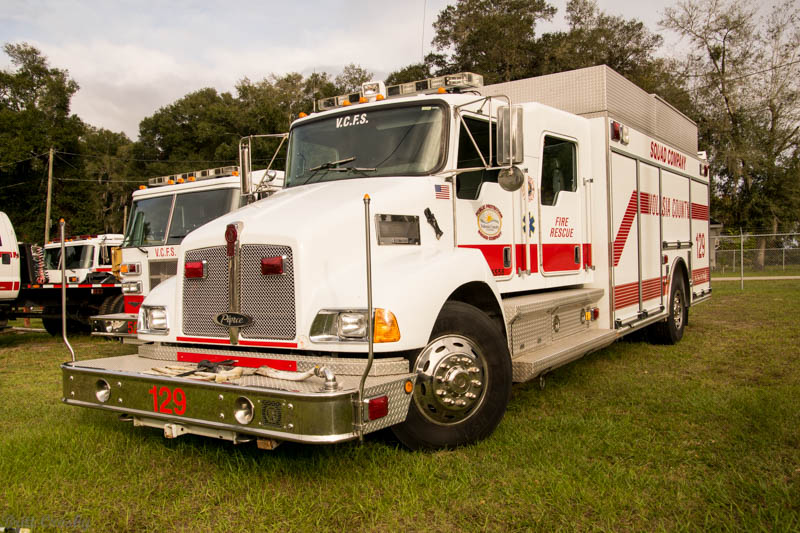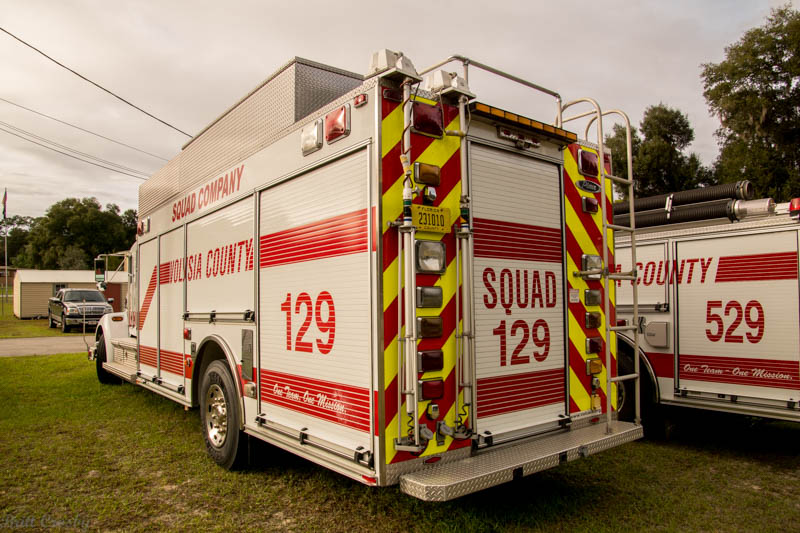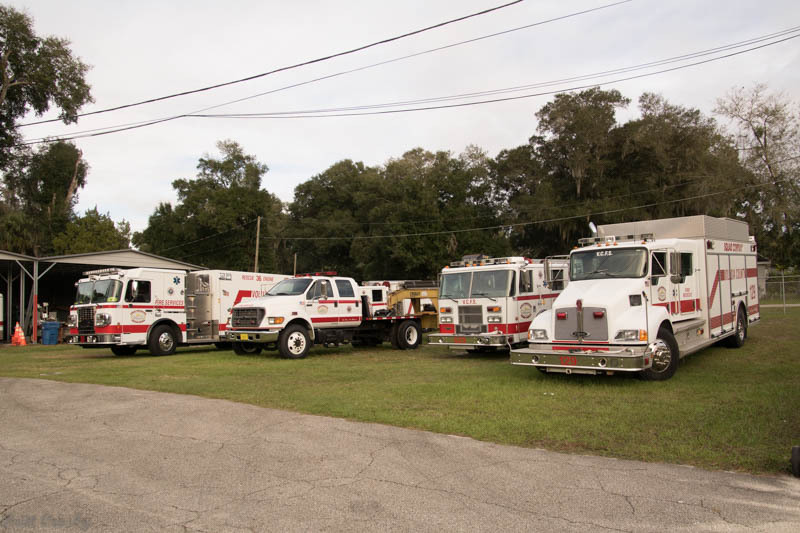 | | |
| --- | --- |
| Station #42 | Volusia County Fire Rescue Department |
| DeLand | 1885 N. Kepler Rd & San Antonio St. |
| <PREV TOP NEXT> | E-42, T-42 |
Volusia County Station 42
During the Corona Covid-19 Virus Pandemic
April 2020
Forestry 21 and Engine 42
April 2020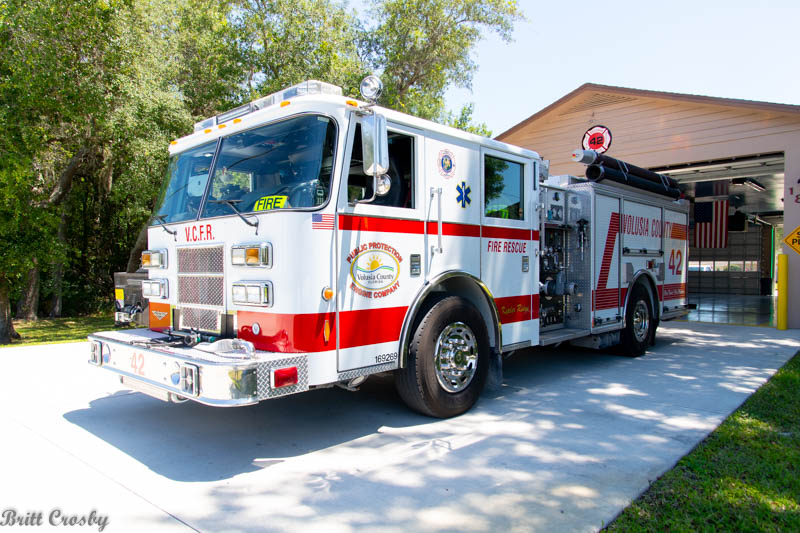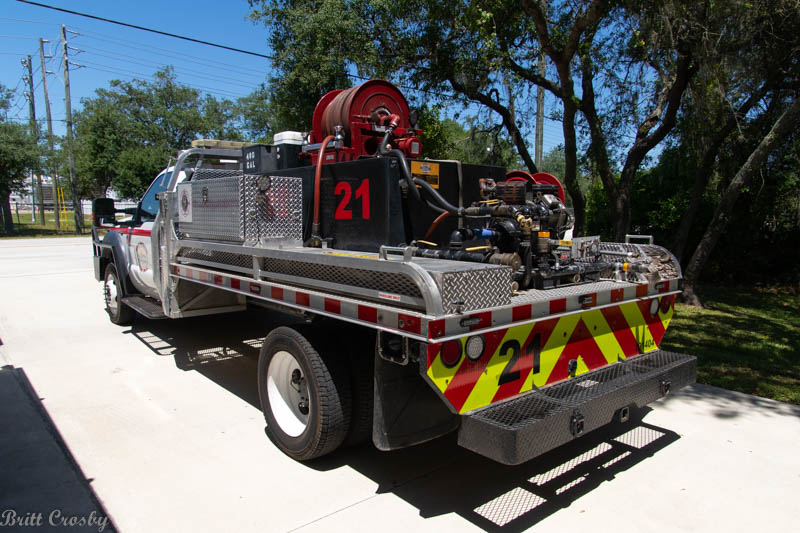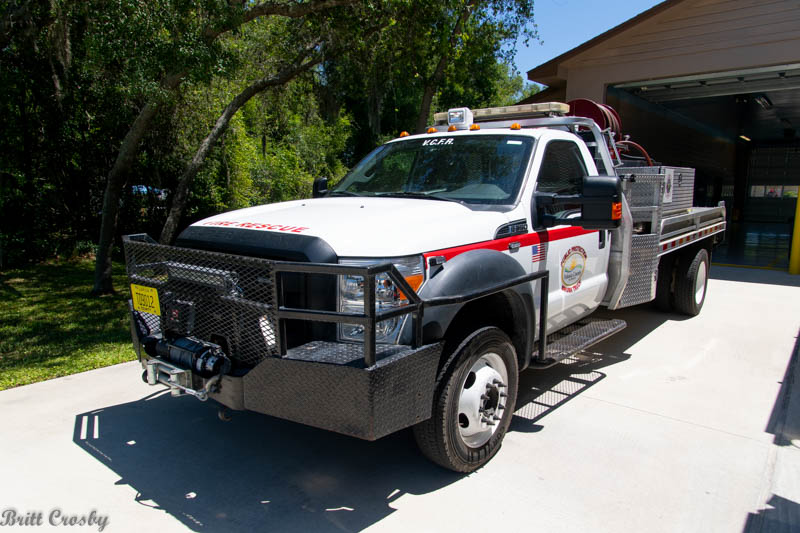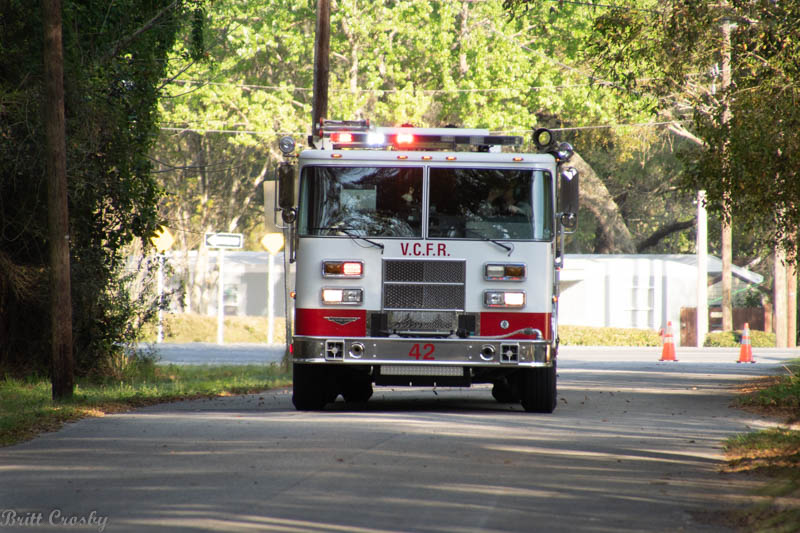 Feb 2020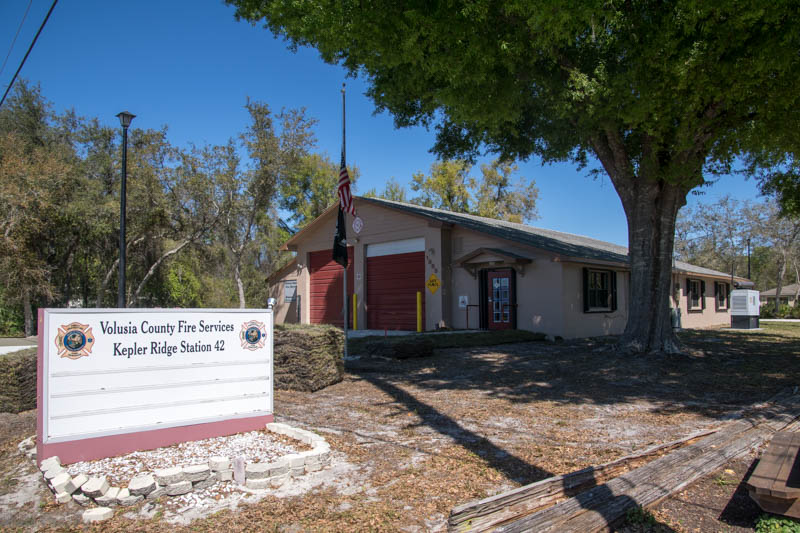 Station 42
March 2018
| | |
| --- | --- |
| Station #43 | Volusia County Fire Rescue Department |
| Seville | 1580 N. US 17 / E. Palatka St & E. Cherry St. |
| <PREV TOP NEXT> | E-43 |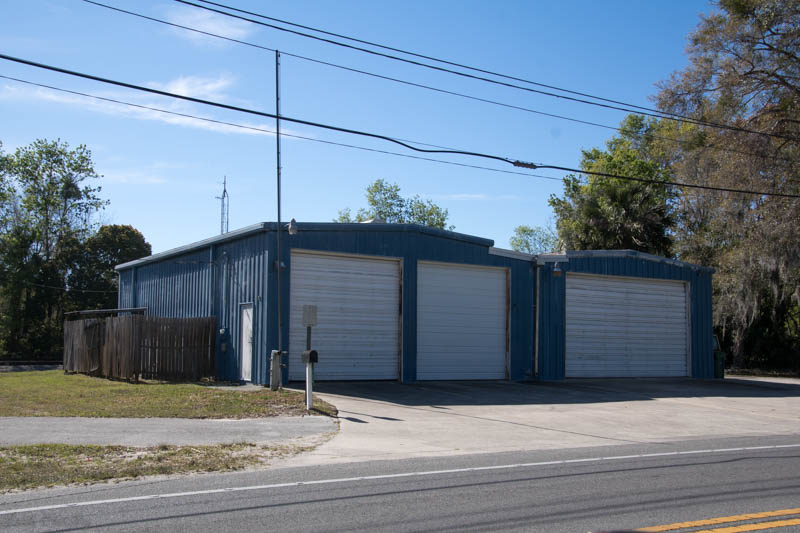 | | |
| --- | --- |
| Station #44 | Volusia County Fire Rescue Department |
| Pierson | 132 N. Fountain Dr @ N. Volusia Ave |
| <PREV TOP NEXT> | TE-44 |
Volusia County Station 44
April 2020
Volusia County Station 44
March 2018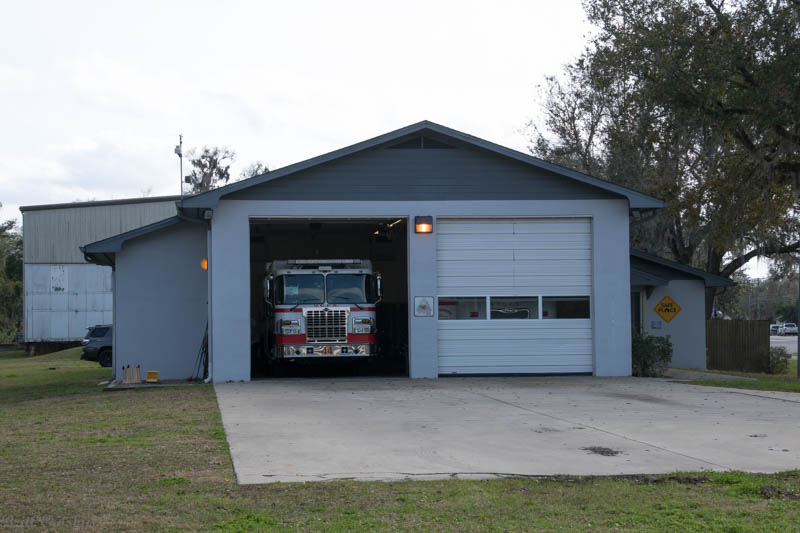 Station 44 is also home to Rescue Engine 44
Engine 44
Feb 2020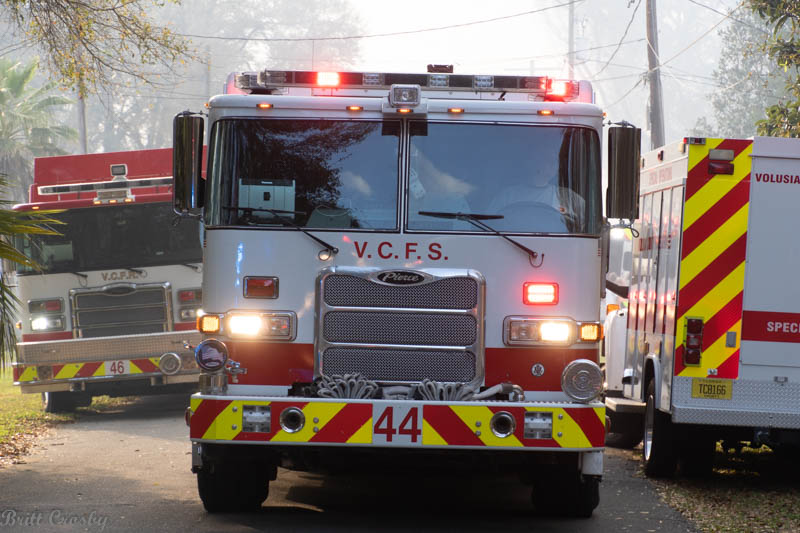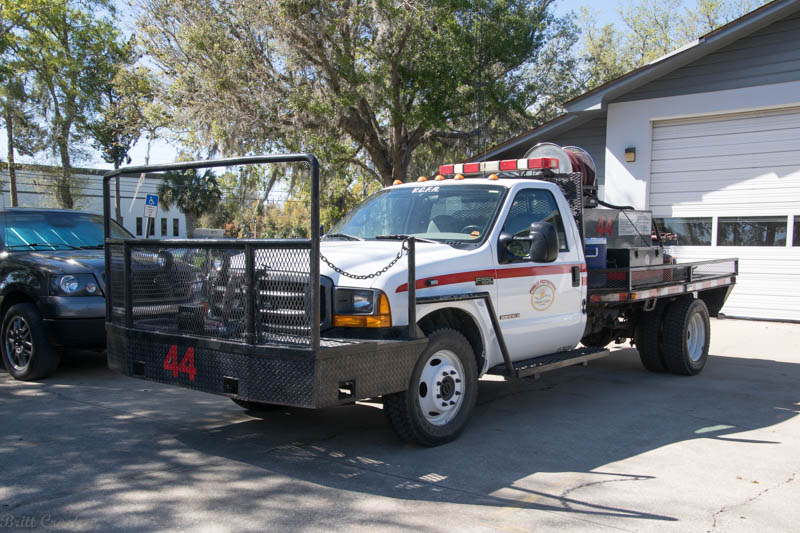 | | |
| --- | --- |
| Station #45 | Volusia County Fire Rescue Department |
| DeLand | 2580 W. New York Ave / CSX Railroad & Carlis Rd |
| <PREV TOP NEXT> | E-45. T-45 |
Volusia County Station 45
May 2020
March 2018
| | |
| --- | --- |
| Station #46 | Volusia County Fire Rescue Department |
| DeLand | 920 Glenwood Rd / N. Spring Garden Ave & Glenwood Plantation |
| <PREV TOP NEXT> | E-46, Batt 40 |
Volusia County Station 46
May 2020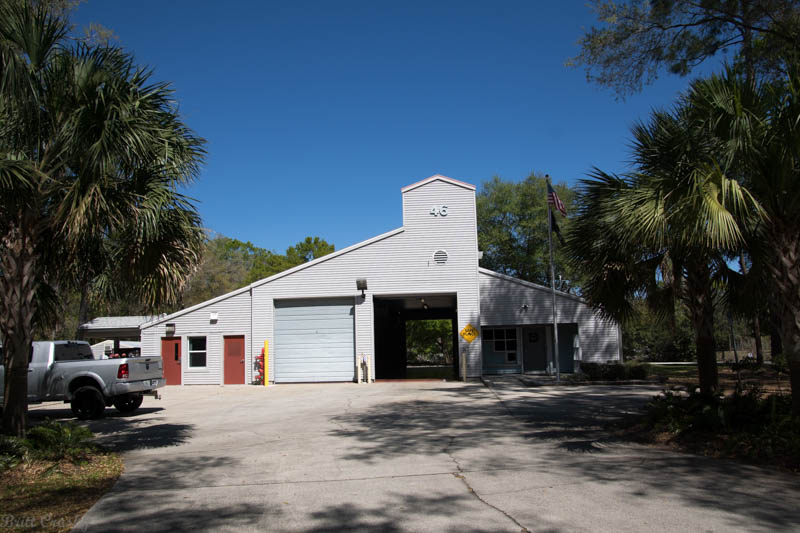 March 2018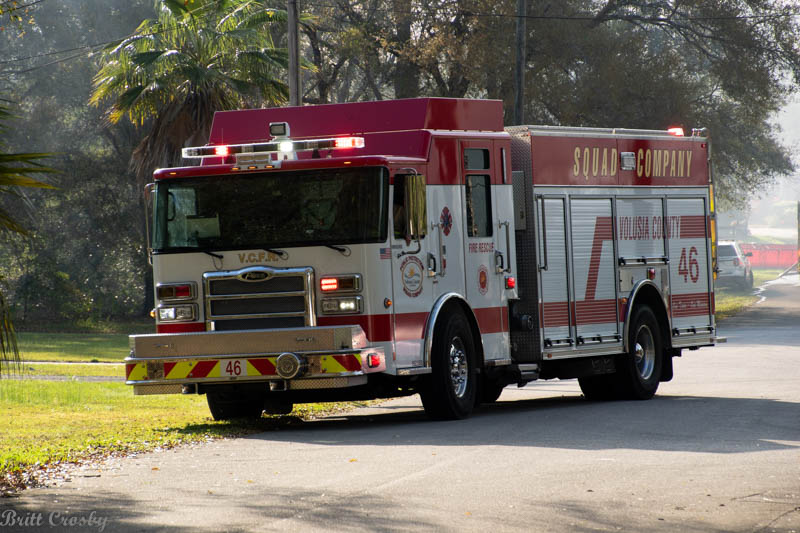 Squad Engine 46
Feb 2020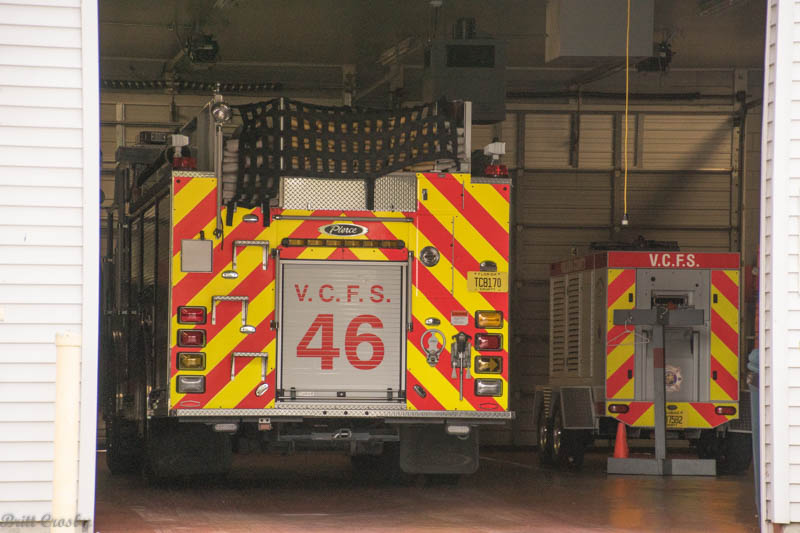 March 2016
March 2018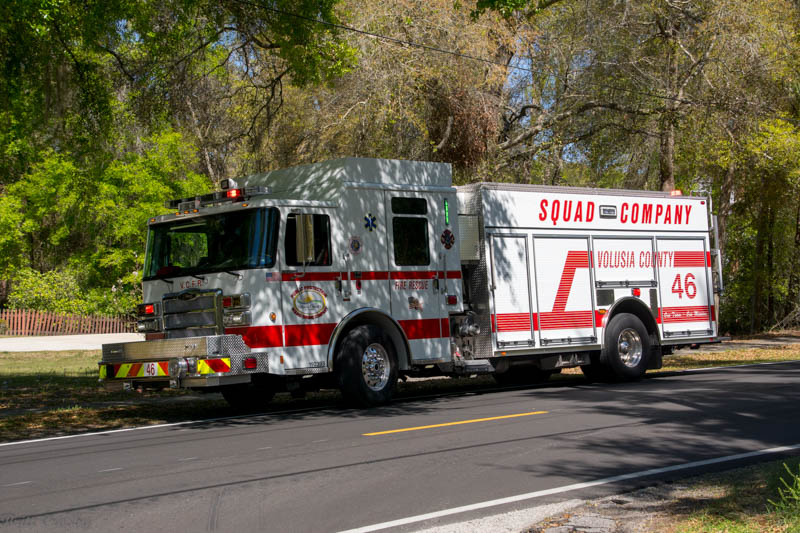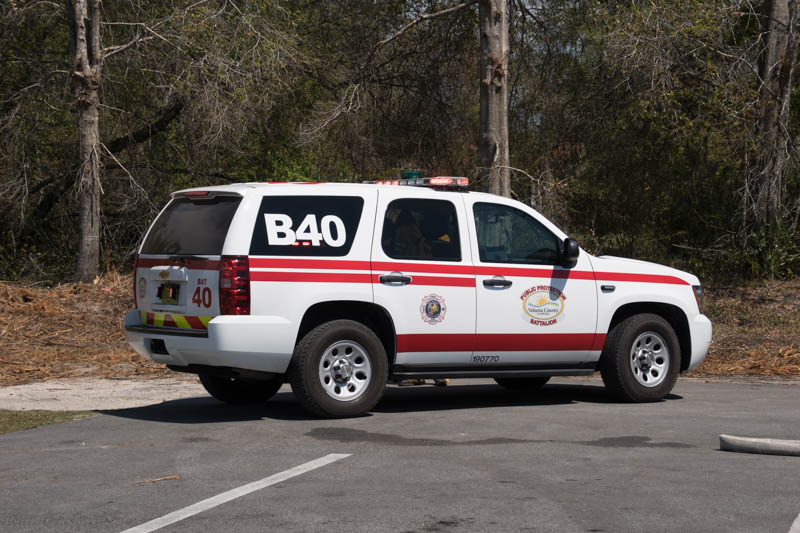 Battalion 40 based at Station 46
| | |
| --- | --- |
| Station #50 | New Smyrna Beach Fire Department |
| New Smyrna Beach | 103 Faulkner St / Julia St & Canal St. |
| <PREV TOP NEXT> | |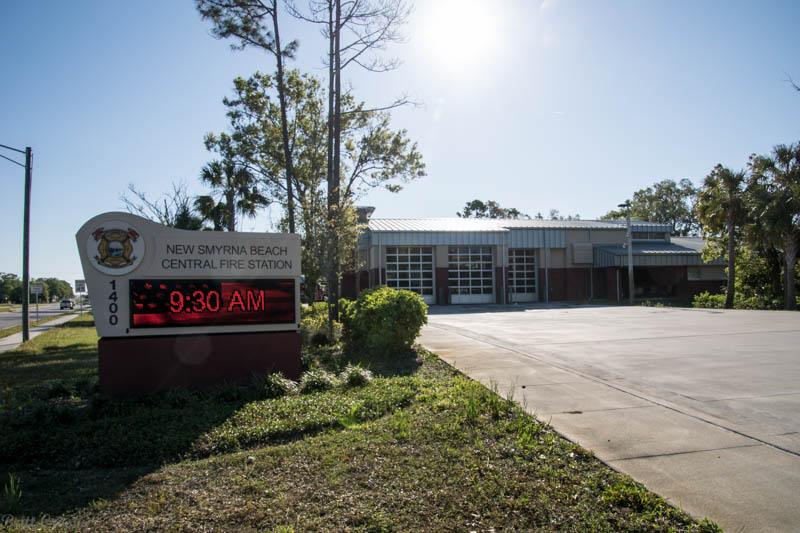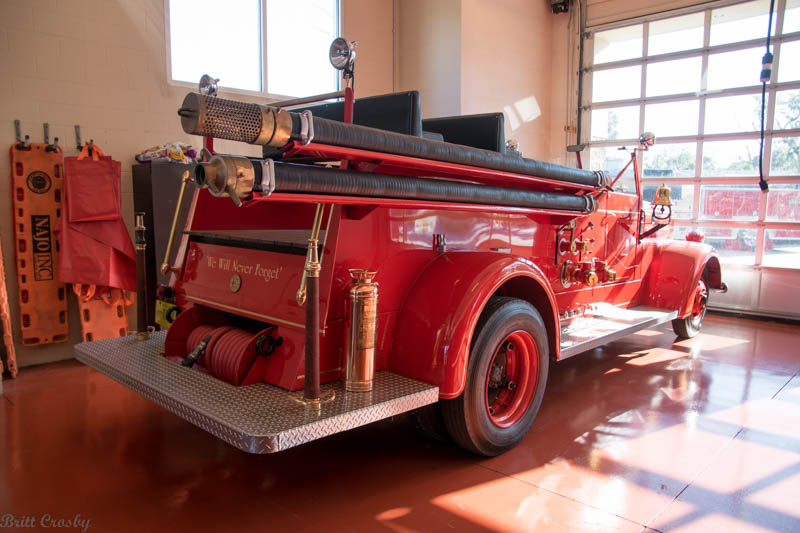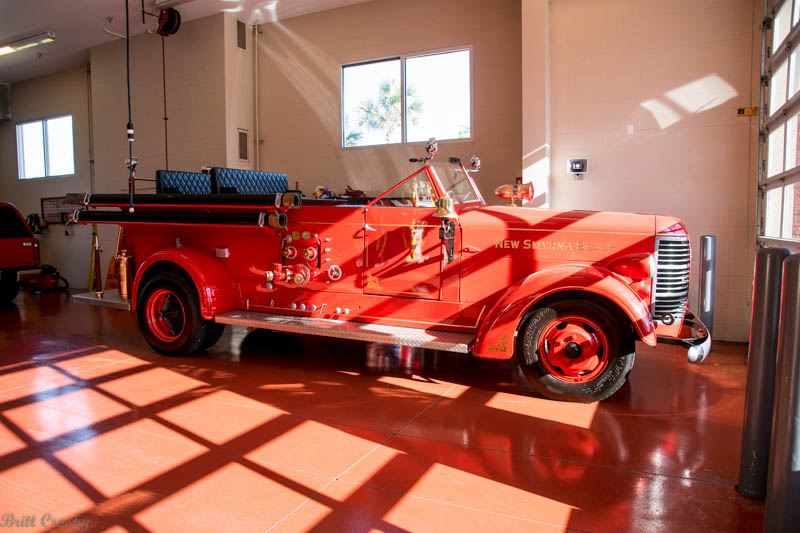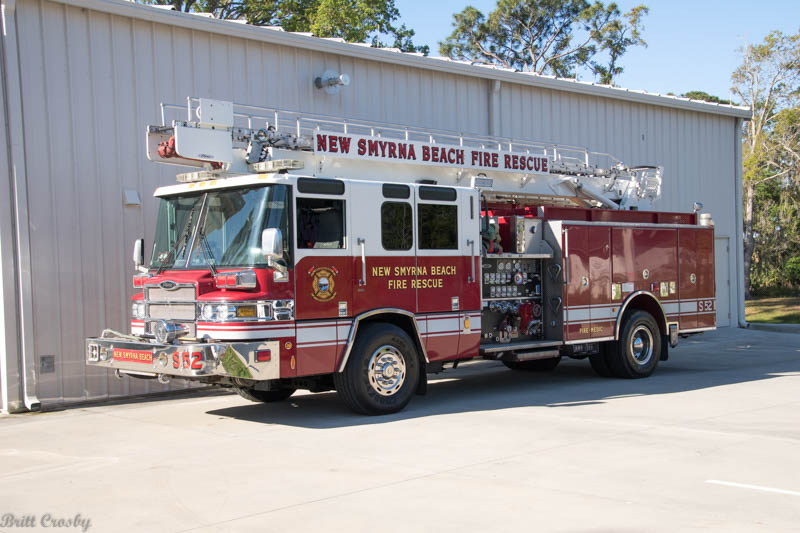 | | |
| --- | --- |
| Station #51 | New Smyrna Beach Fire Department |
| New Smyrna Beach | 151 Williamson Blvd / State Rd 44 & Dead End. |
| <PREV TOP NEXT> | |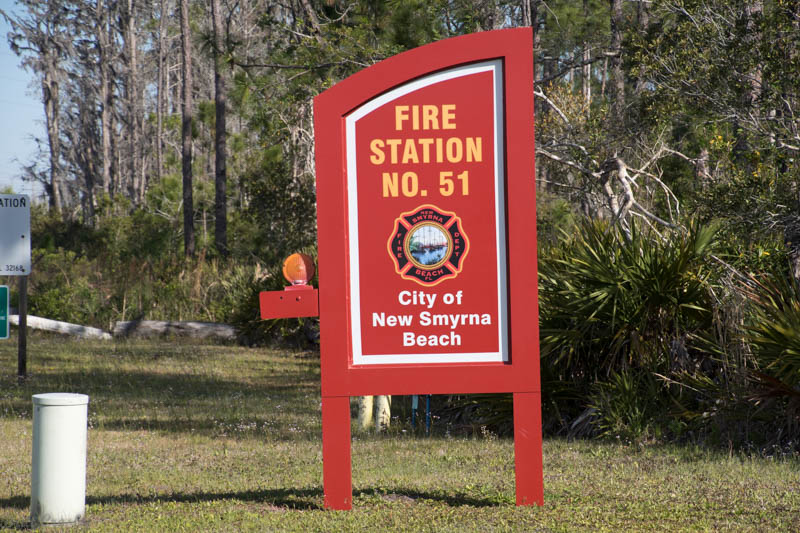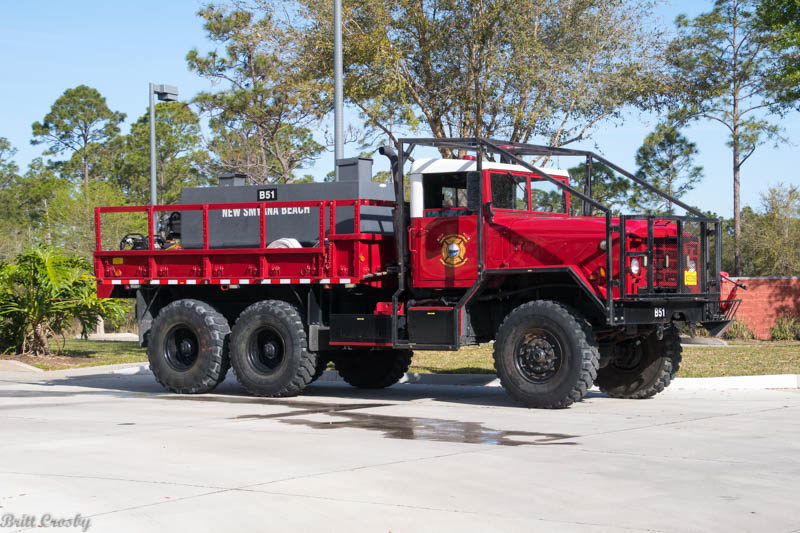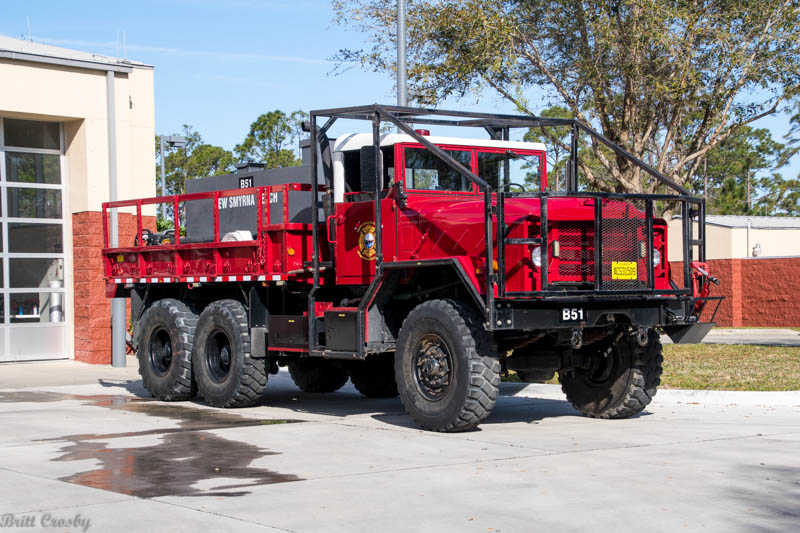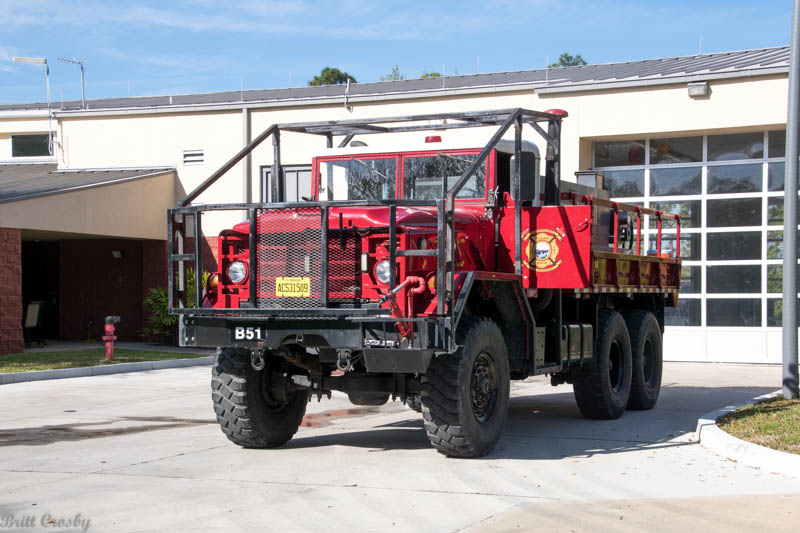 | | |
| --- | --- |
| Station #52 | New Smyrna Beach Fire Department |
| New Smyrna Beach | 500 3rd Ave / S. Peninsula Ave & S. Cooper St. |
| <PREV TOP NEXT> | |
| | |
| --- | --- |
| Station #53 | New Smyrna Beach Fire Department |
| New Smyrna Beach | 238 Industrial Park ave @ Turnbull St (New Smyrna Airport) |
| <PREV TOP NEXT> | |
| | |
| --- | --- |
| Station #55 | Edgewater Fire Department |
| Edgewater | 1605 S. Ridgewood Ave / Hardin Pl & Rhode Island Place |
| <PREV TOP NEXT> | |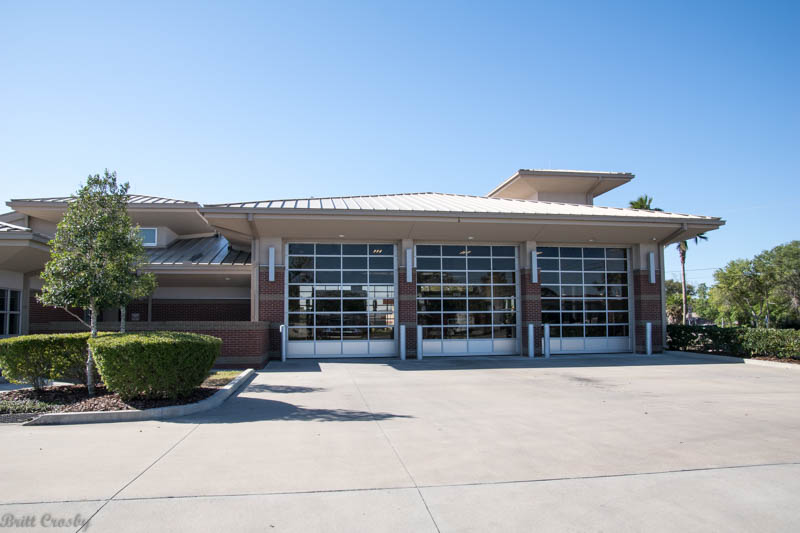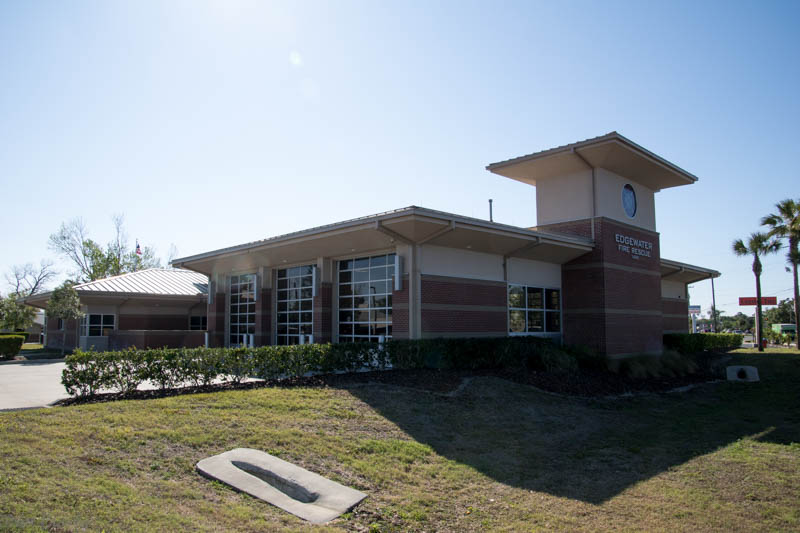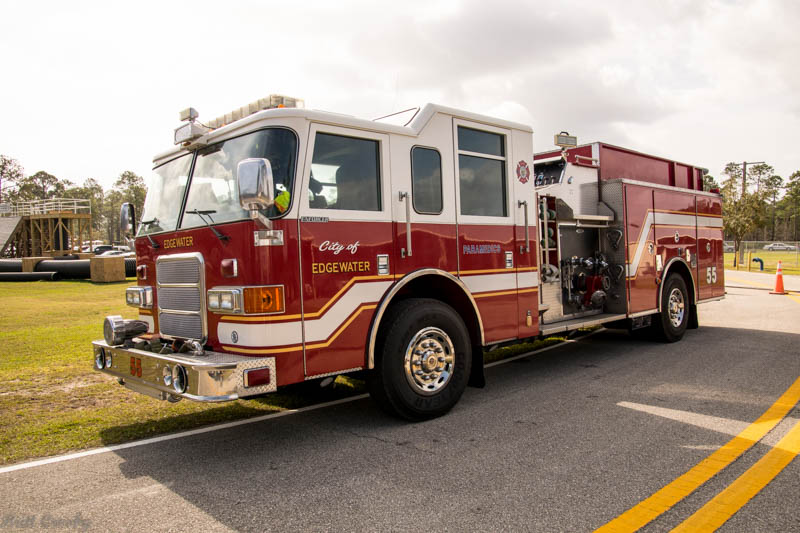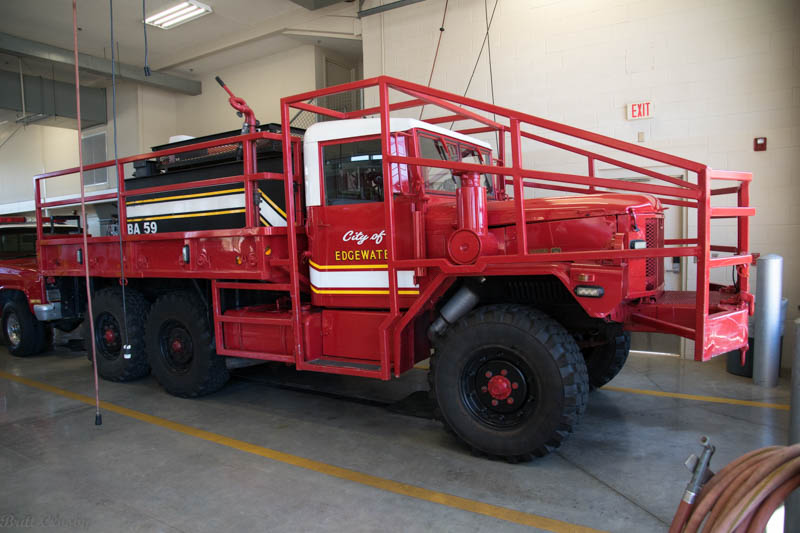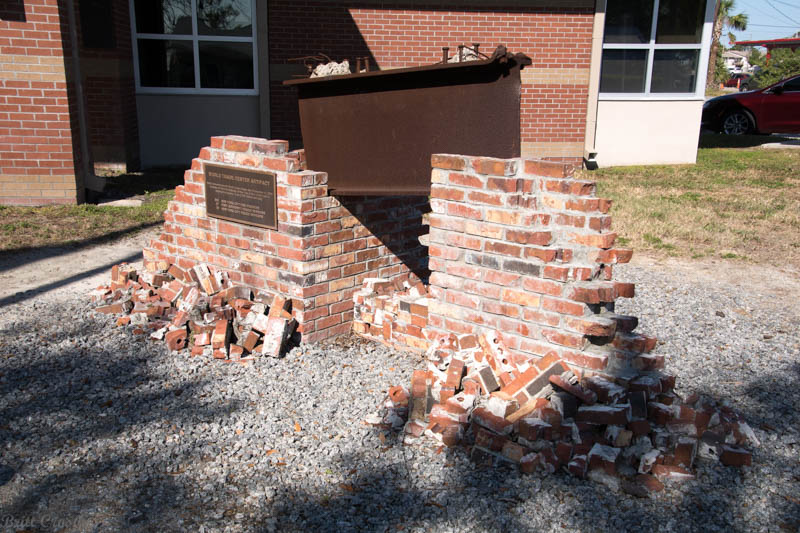 9/11 Memorial at Edgewater Station 55
| | |
| --- | --- |
| Station #57 | Edgewater Fire Department |
| Edgewater | 2628 Hibiscus Dr / 26th St & 30th St |
| <PREV TOP NEXT> | |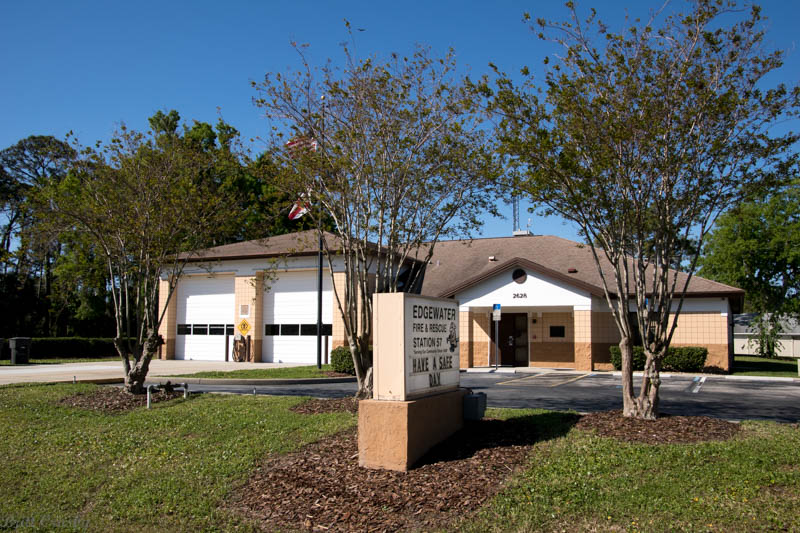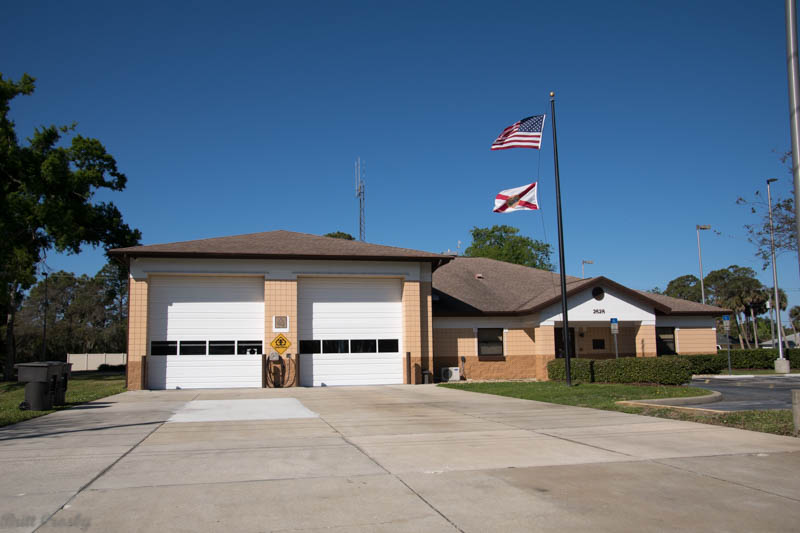 | | |
| --- | --- |
| Station #61 | Deltona Fire Department |
| Deltona | 1685 Providence Rd / Dunlap Dr & Tivoli Dr |
| <PREV TOP NEXT> | E-61, L-61, R-61, BA-61 |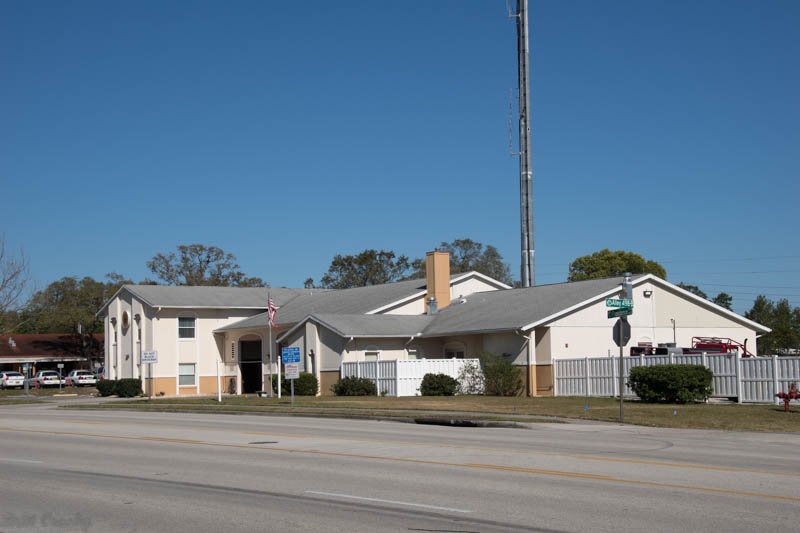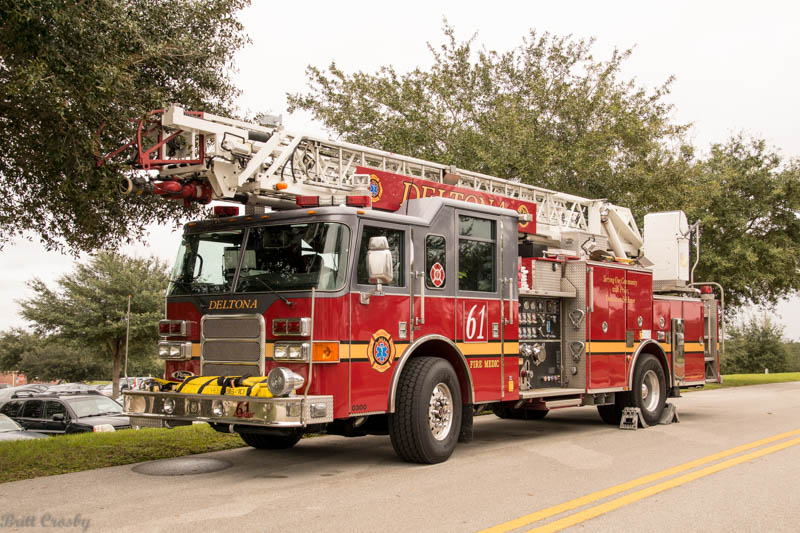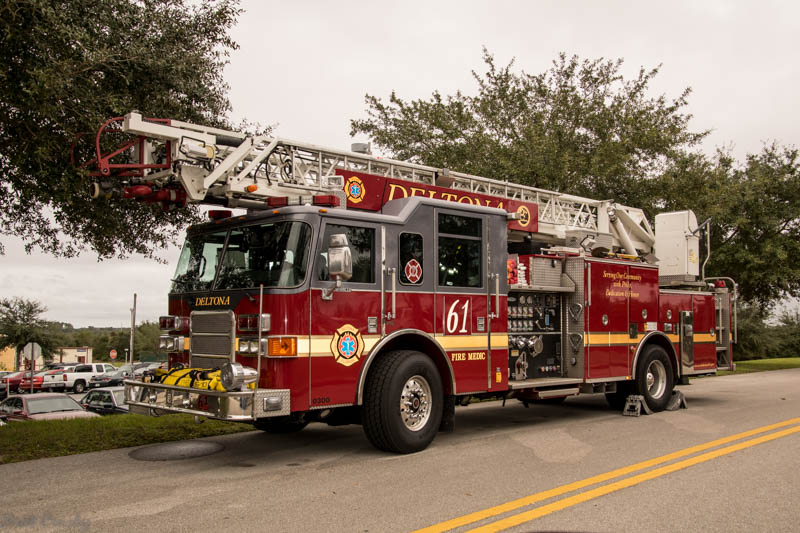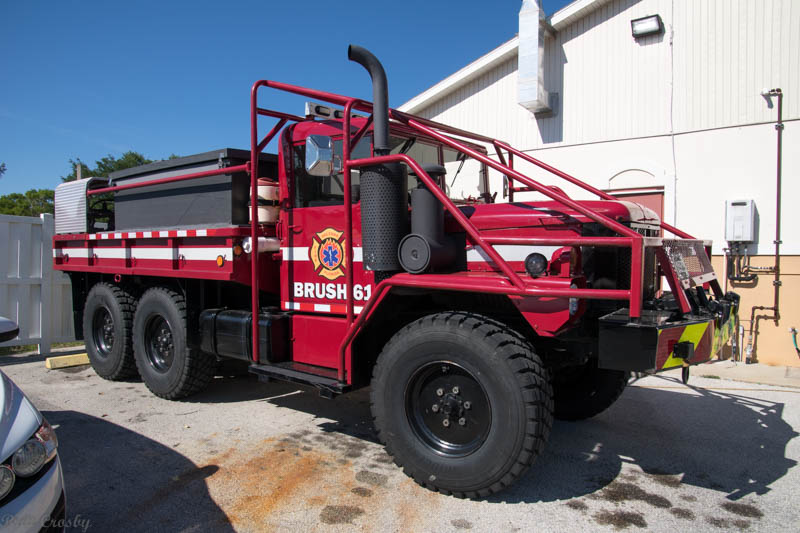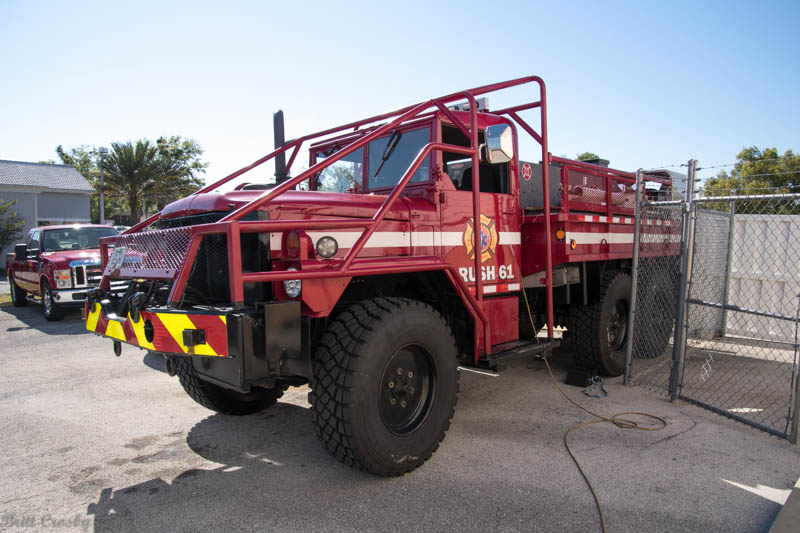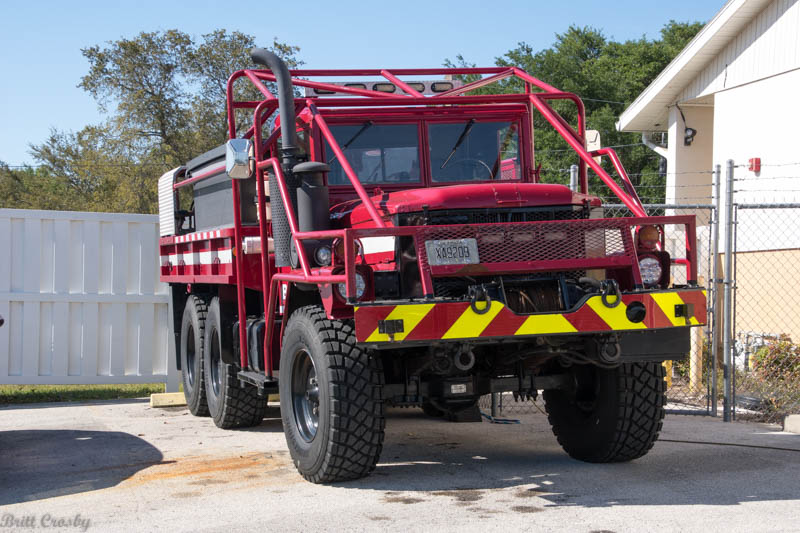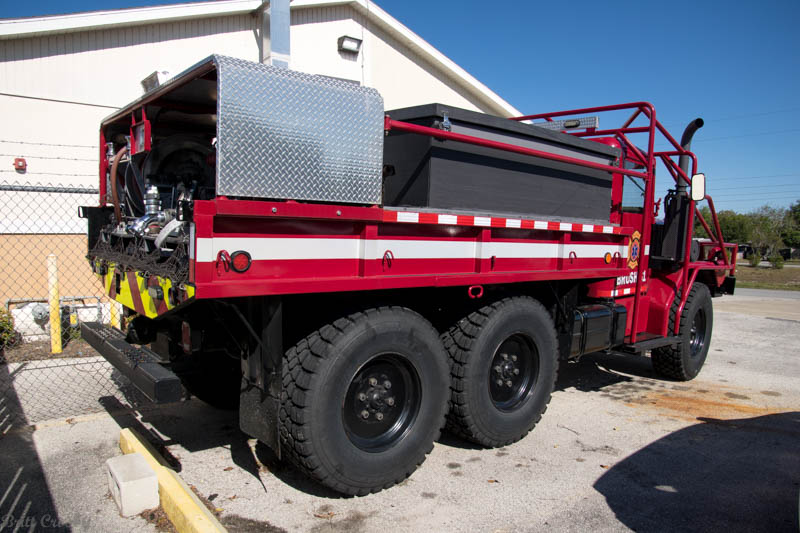 Brush Attack 61 2015 photos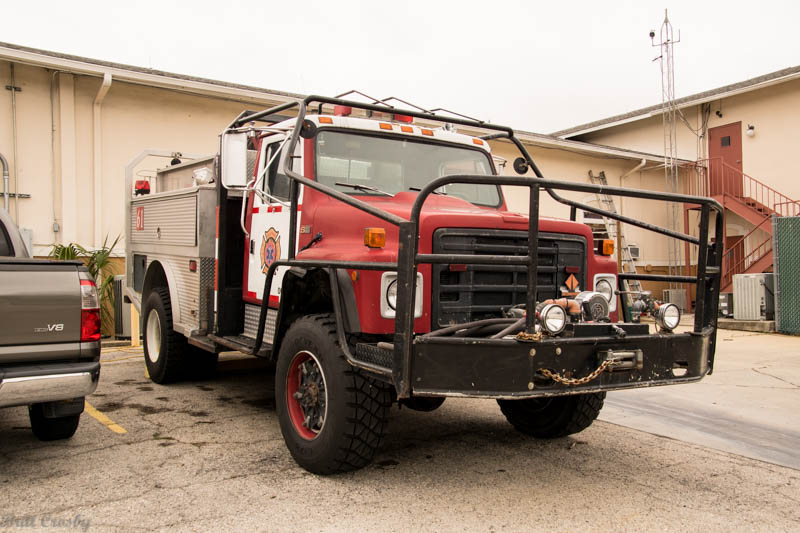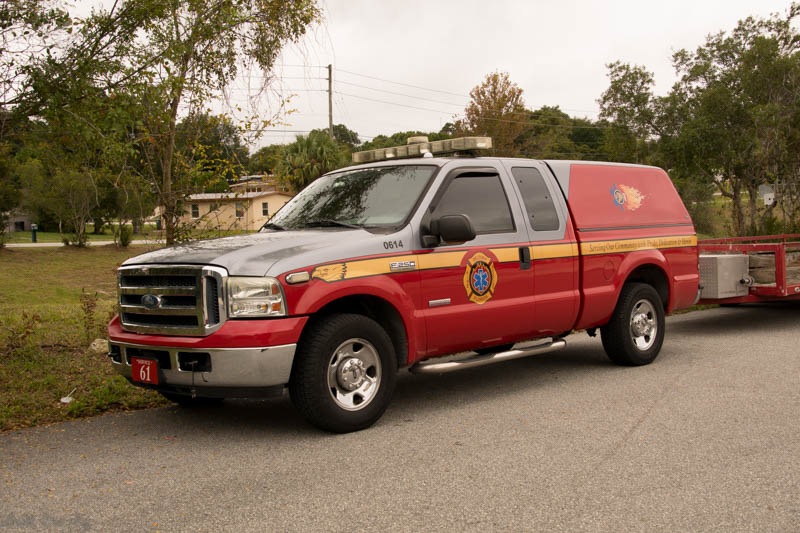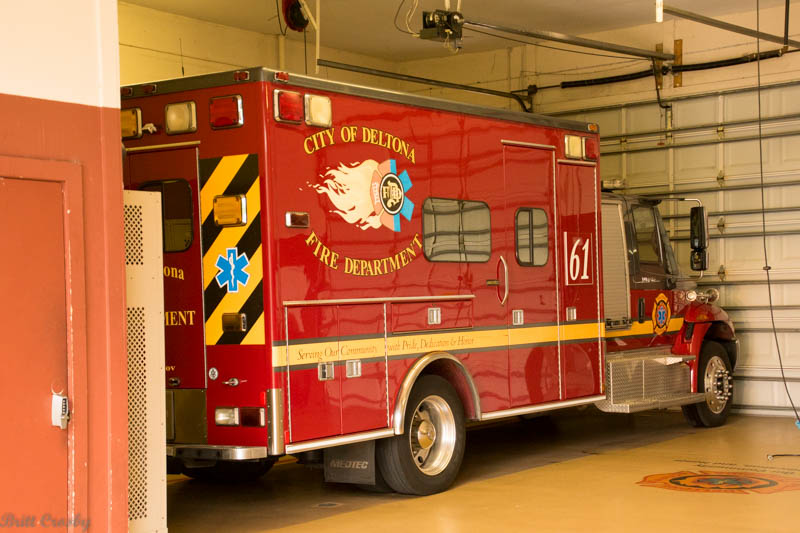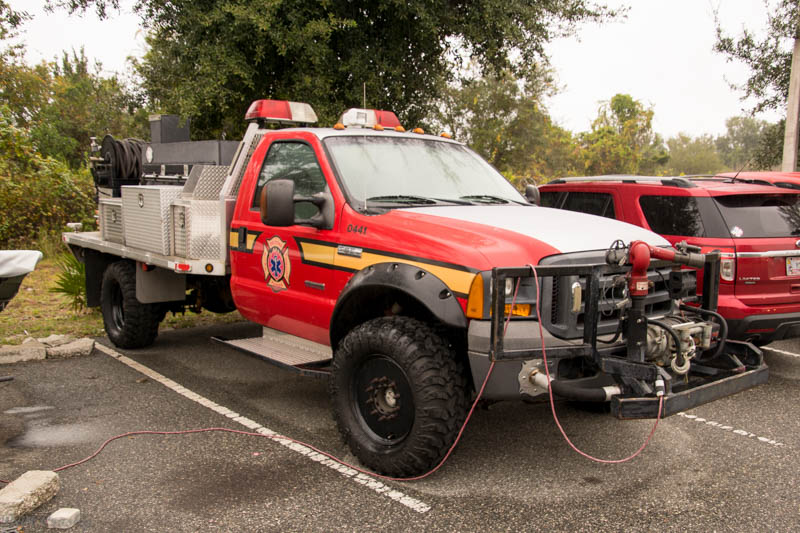 | | |
| --- | --- |
| Station #62 | Deltona Fire Departmentq |
| Deltona | 320 Diamond St / W. Foster Dr & Evans Cir |
| <PREV TOP NEXT> | E-62, R-62 |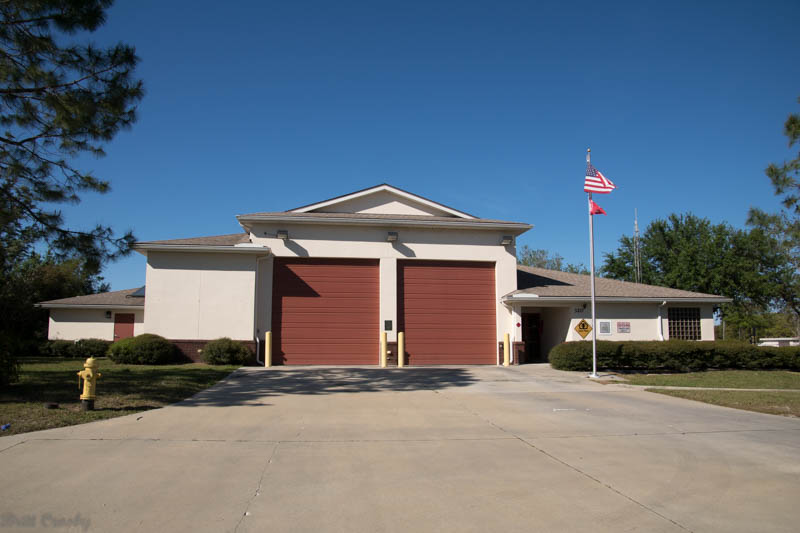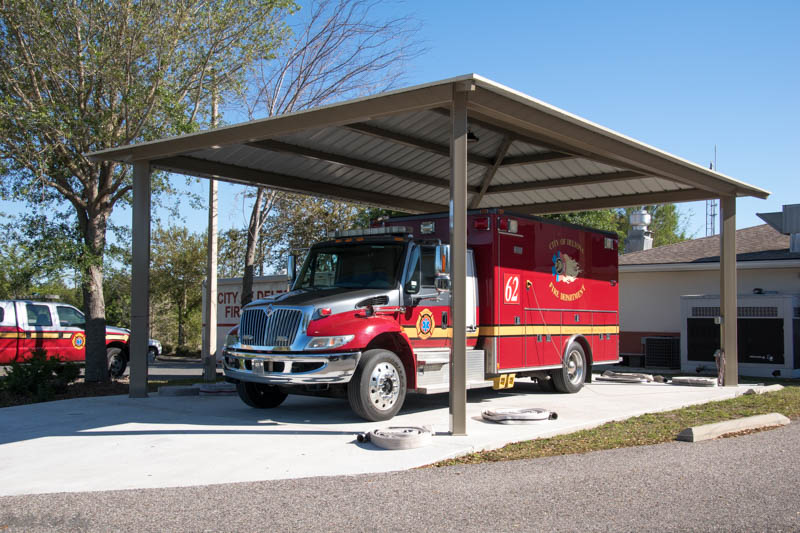 | | |
| --- | --- |
| Station #63 | Deltona Fire Department |
| Deltona | 2147 Howland Blvd / Elkcam Blvd & Lake Helen Osteen Rd |
| <PREV TOP NEXT> | E-63 |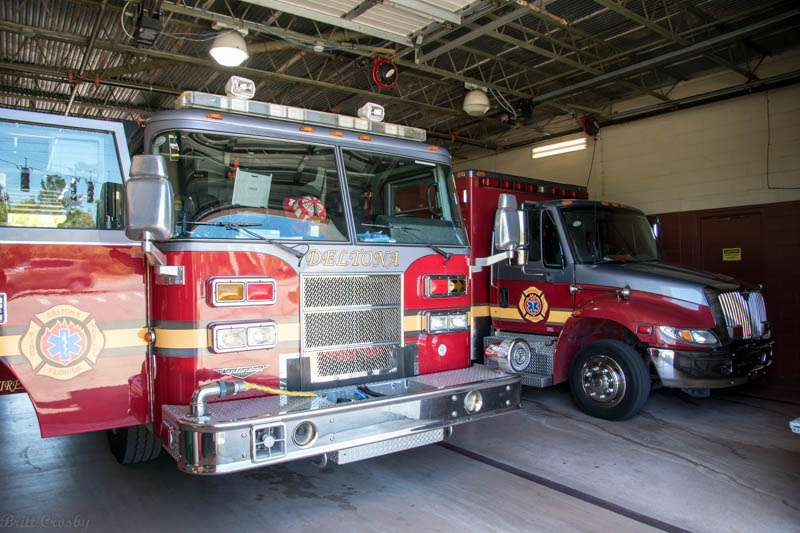 | | |
| --- | --- |
| Station #64 | Deltona Fire Department |
| Deltona | 236 Fort Smith Blvd @ 1185 Alley |
| <PREV TOP NEXT> | E-64, B-64 |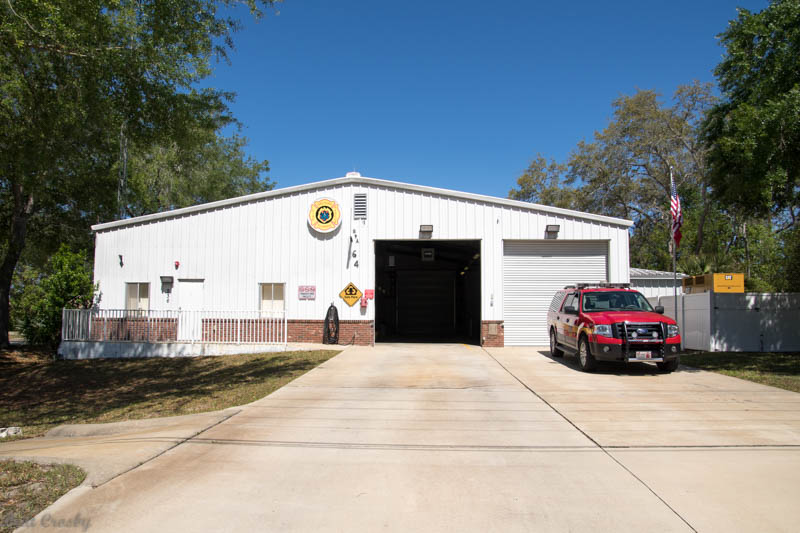 | | |
| --- | --- |
| Station #65 | Deltona Fire Department |
| Deltona | 2983 Howland Blvd @ Martin Luther King Blvd |
| <PREV TOP NEXT> | QT-65, E-165, S-65, SpecOps |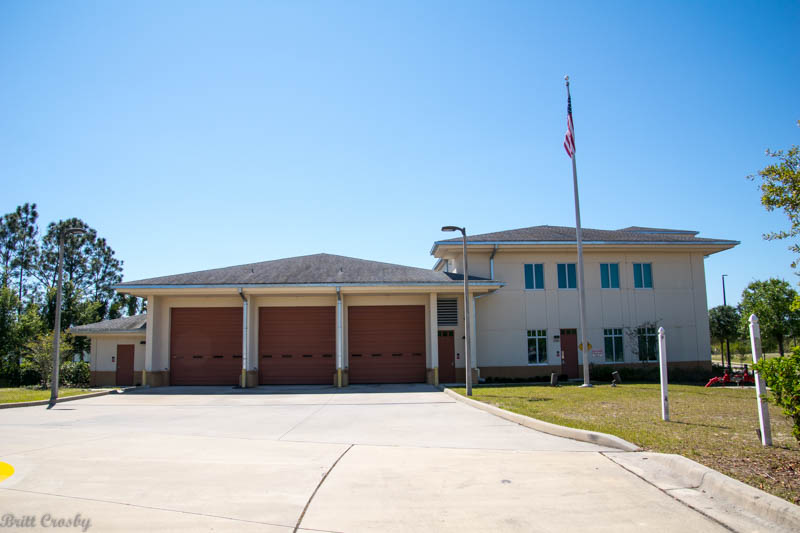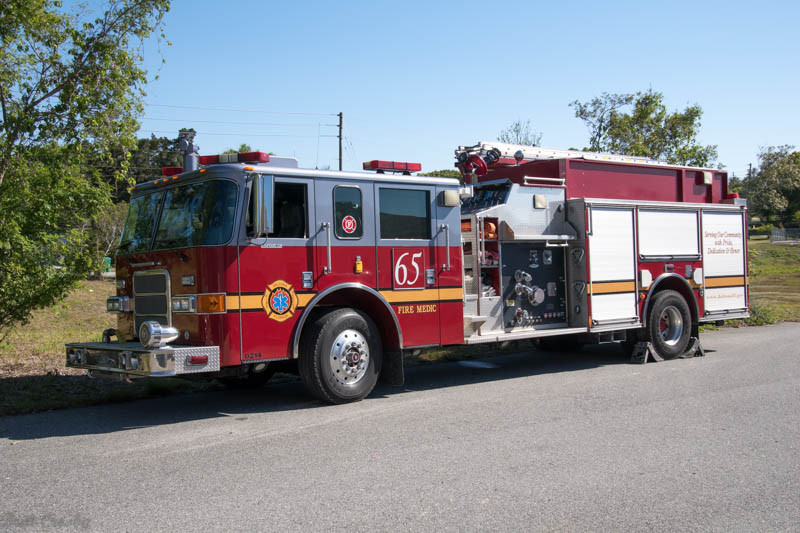 Engine 165
2015 photos
| | |
| --- | --- |
| Station #67 | Orange City Fire Department |
| Orange City | 215 N. Holly Ave / E. University Ave & E. Graves Ave. |
| <PREV TOP NEXT> | E-67, L-67, BA-67 |
Orange City Station 67
March 2020
Orange City, FL Station 67

Dec 2015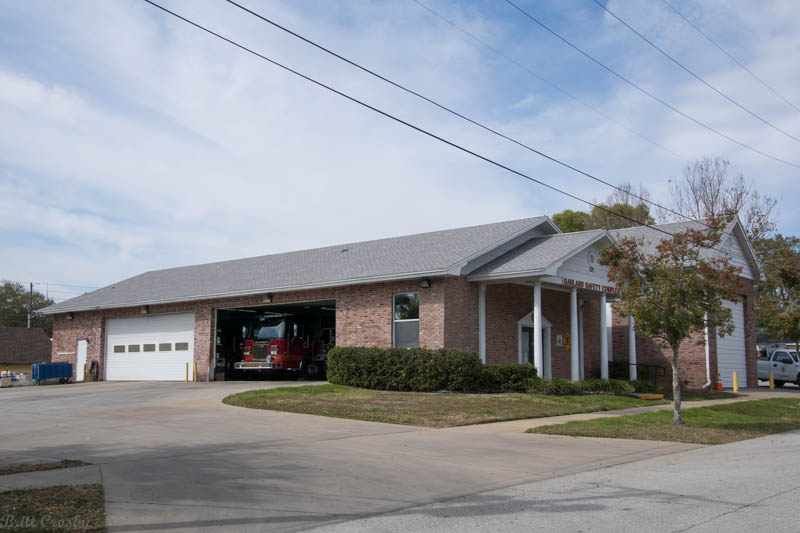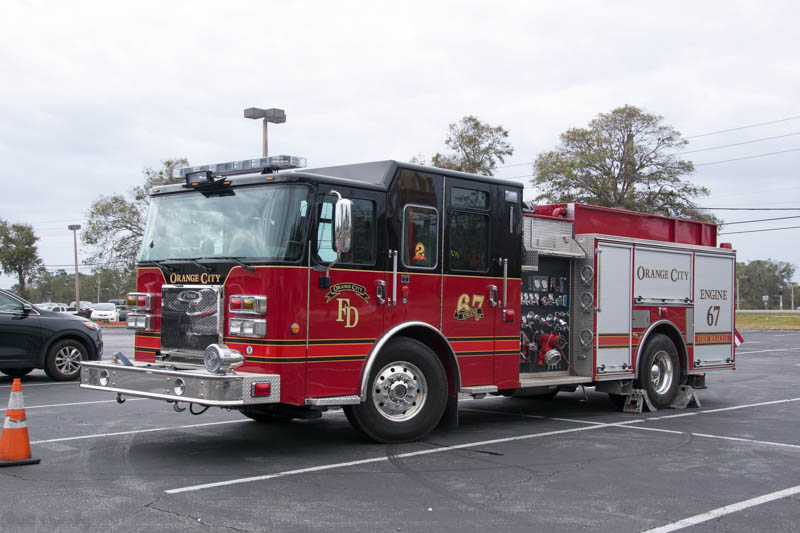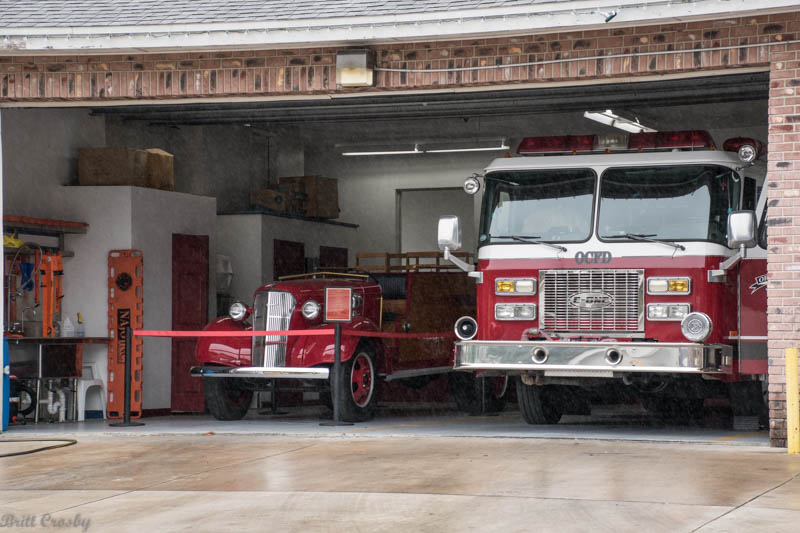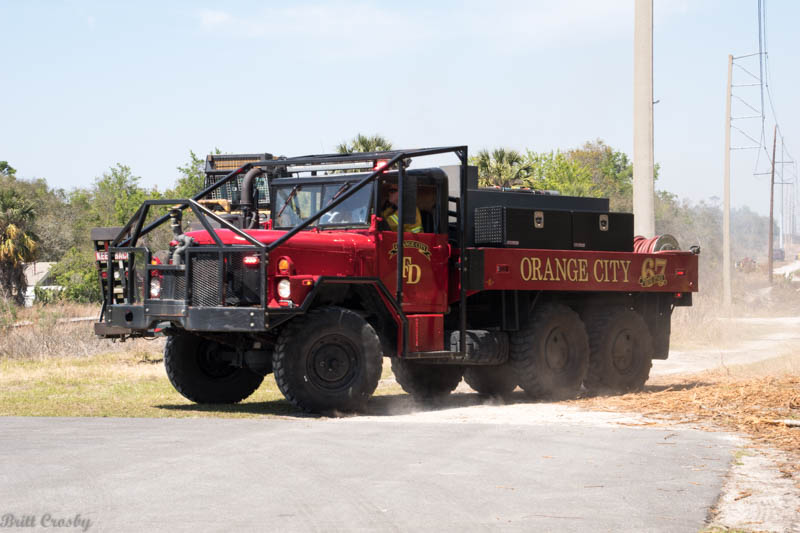 Operating at a brush fire Mar 2018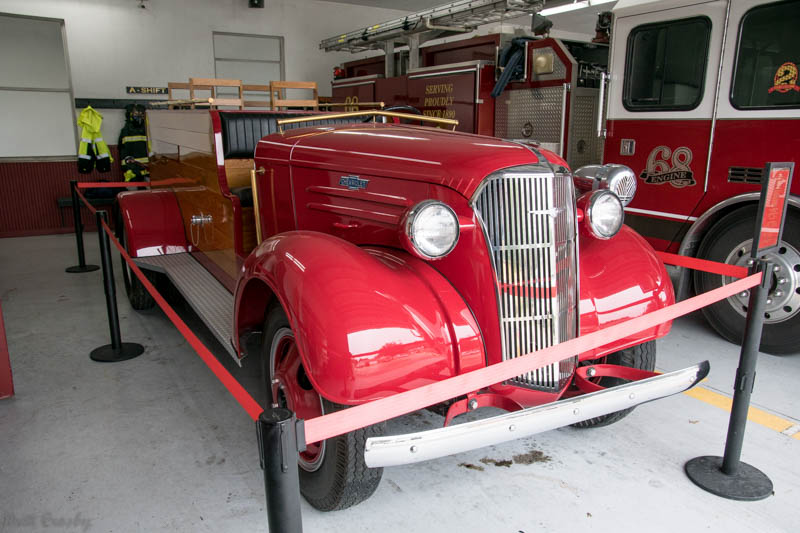 | | |
| --- | --- |
| Station #68 | Orange City Fire Department |
| Orange City | 743 Harvey Strickland Blvd / Enterprise Rd & Junior St. |
| <PREV TOP NEXT> | E-68 |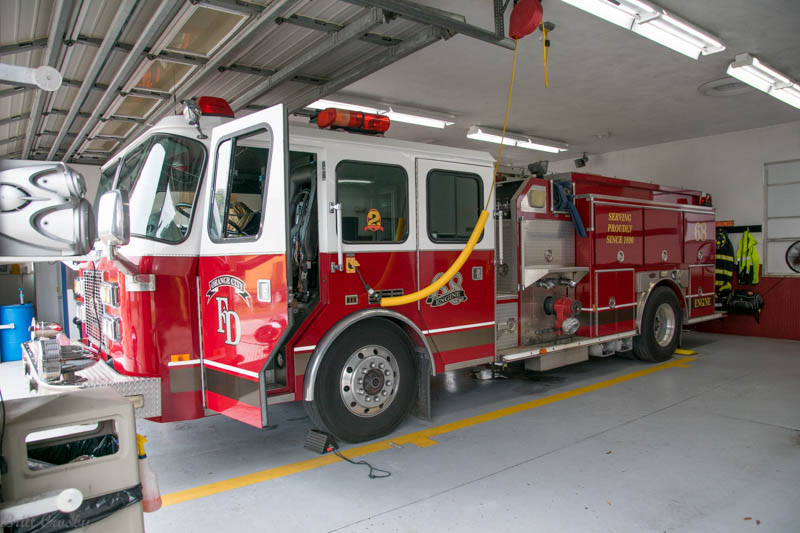 CapeCodFD.com
2018