Britt Page

Updated March 23, 2013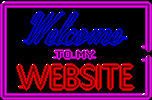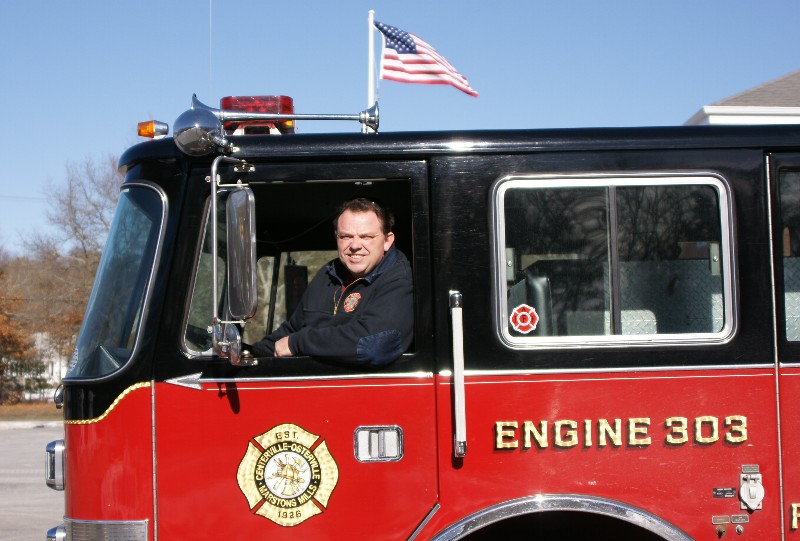 "One Last Time"
COMM Lt Crosby (Ret) in 1987 Pierce Engine 303 (Ret)
February 4, 2011
Britt photo.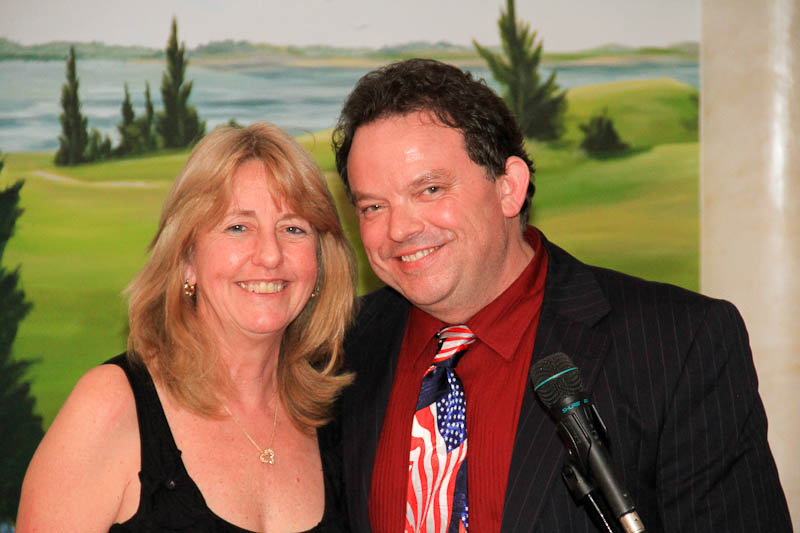 Britt & Robyn at Retirement Party April 9, 2011.
Celebrating 63 years of combined service to COMM FD.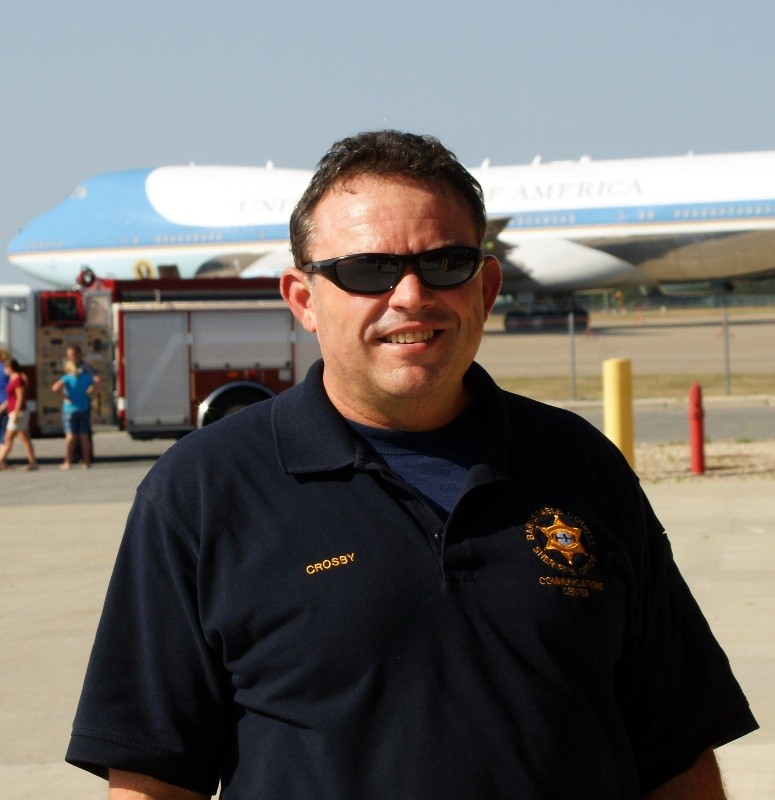 Britt with Air Force One in background, August 19, 2010
At the Brush Breaker training drill at MMR March 2013.
"Hi! I'm Britt."


This is me.

Welcome to my website!

This page is about me and why I started CapeCodFD.com.

I am a retired full-time Lieutenant and Paramedic with the COMM FD on Cape Cod, Massachusetts. I joined the COMM FD call fire department in 1975, became an EMT-A in 1976, and was hired as a COMM FD Dispatcher in 1980. In 1981 I graduated CIEMSS Paramedic Class VI and was hired by the COMM FD as a permanent firefighter. I was promoted to Lieutenant in 1990. I was a member of IAFF Local 2346. I am Nationally, State and CIEMSS Certified as a Paramedic and have Associates Degrees in Arts and Fire Science from Cape Cod Community College. 2010 graduate of Anna Maria College with B.S. Fire Science, Magna Cum Laude.
In addition to working for COMM FD, I once worked as an EMT in the Cape Cod Hospital Emergency room.

I have been a part-time dispatcher since 1987 for the Barnstable County Sheriff's Office Communications Center - home of Barnstable CMED , several Fire Alarms, and Barnstable County Control Mutual Aid Center.


Visit My World

I am married, have 2 children, enjoy traveling, photography, scanner monitoring and almost anything to do with firefighting, buffing, etc...

I am listed in the Visiting Fireman.

I previously paged incidents with NEFNN, TAC9, and 1st Responder Network as "MA73".


Yep...It's definitely me....

I wrote an article that was published in the May 1998 APCO Public Safety Communications magazine on the huge Whaler's Wharf fire in Provincetown. A number of my photos accompanied that article including the cover photos. Other photos have appeared in the Visiting Fireman, in the July 2000 Firehouse Magazine, and on the cover of the Feb 1997 Occupational Health & Safety magazine.

Many of my photographs and slides were included in a documentary style display at the rebuilt Whaler's Wharf in Provincetown, MA. "There That Night" was the name of the first exhibit at the Provincetown Tales facility within the wharf. It told the story of the February 10, 1998 Provincetown Whaler's Wharf fire, perhaps the largest fire response in Cape Cod history. A powerful documentary movie shows regularly and had some awesome firefighting scenes worth seeing.

In the fall of 2002, I began work on a book documenting the history of Firefighting on Cape Cod. Arcadia Publishing's Images of America series... Cape Cod Firefighting was published and released in May 2003. It is 128 pages with 212 historical photos of Cape Cod departments and the history of the departments. The book has gone to 3 printings.

My photography hobby also led to an invitation to be the Figawi yacht race photographer in May 2003, 2004, 2005.

CapeCodFD.com - My Online Directory

One of my hobbies, dating back to when I was a kid and got my first fire radio, has been keeping track of each of the Cape & Islands' fire department's apparatus and radio assignments to make scanner listening easier and more meaningful for me.

In 1992 I put all my information together in a book form as the "Barnstable County Fire Departments and Emergency Services Directory - First Edition" and shared it with others who were interested.

In 1995, I added to and improved on the directory and published the "Barnstable County Fire Departments and Emergency Services Directory -Second Edition."

This edition was used (and is still used) by many of the fire chiefs, firefighters, dispatchers, and buffs in the area as "the single source" of information on Cape Cod area fire departments, a fact I am quite proud of.

Both of these editions were well received by those who purchased them for approximately $25.00 each. Many of you may have had one or both of these editions and if you are like me, you still refer to them regularly to look things up.

Unfortunately, the written form (as handy as it is to use) is nearly impossible to to keep up to date. I accepted this as fact when I published them and looked at the written directories as documentation of how things were like when they were published. The amount of work and cost of putting a directory together made it impractical to do regular updates in written form.

For several years I have wanted to, and have been planning to, write a "Third edition." I have gotten off to several false starts (grrrrr) and because of the need (passion) to put out an 'up to date and comprehensive book', I have become frustrated with attempts at publishing the directory in the written form.

Obviously, the Internet presents a whole new opportunity! It enables me to publish more "up to date" information at any time. When something changes (as things frequently do) I can update a web page almost immediately. The benefits to you and I are obvious. In addition to the written word, the Web offers me the opportunity to share my primary hobby with you as well. For years I have photographed fires, rescues, fire apparatus, fire stations, and lots of other cool stuff. Now I have a means of sharing these images, in living color, with you as well.

So my "labor of love" is moving forward on the Web. I hope to fulfill some of my dreams here and hope that you enjoy my site and will let me know about it.

My Disclaimer
~ Note ~
This is my personal website.
It is based on
The Barnstable County Fire Departments & Emergency Services Directory
which I published in 1992 and 1995.
---
The profiles of the fire departments and other agencies within this site are my own.
They are not the "Official Sites" of those departments
(although links to the official sites are also included).
This site has not been sanctioned, approved, or paid for by any of the departments portrayed.
Therefore,
the profiled departments shall not be held responsible for any of the content,
information, possible mis-information, or images contained within this site.
---
I conceived it. I built it. I paid for it. I own it. And I am responsible for it.
If you see a problem, something to correct, etc... Please contact ME (not the departments)
and I will address it.
The photographs and information presented here are my own unless otherwise noted.
Some of the cool graphics and animations were borrowed from other creators
and are displayed to share them with my visitors. Unfortunately the credit for many of these
can not be given as it should be.
---
It is of course my primary objective to respectfully and appropriately represent each of the departments within this website. I am proud of each of these departments and hope you
will enjoy learning about them..

I respect the leadership and personnel of each of these fire departments. In many cases they are my friends and associates. Please pay them the same respect as you learn about them.
To those who have patiently helped me get the information and images needed to put something like this together...
Thanks!
I hope all of you enjoy this site as much as I do.
Britt
AN OLD PHOTO
My Paramedic Class
CIEMSS Class 6
1981
Many of us are still out there saving lives!
But what a Different World it is today...
I'm in uniform standing middle
A few more photos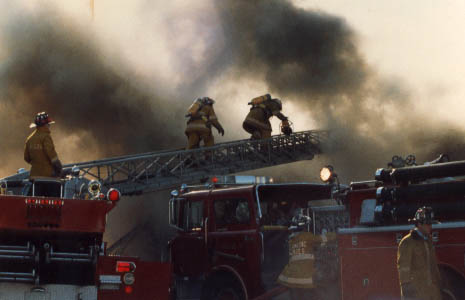 Me on the aerial (middle) at a 3rd Alarm in Centerville 1986.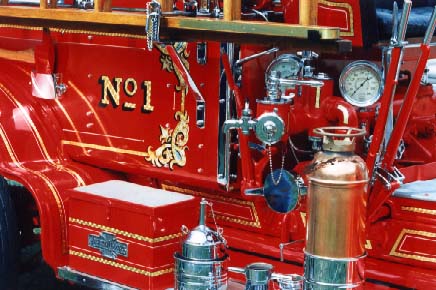 One of my favorite photos.... just plain pretty
They will never look this good ever again....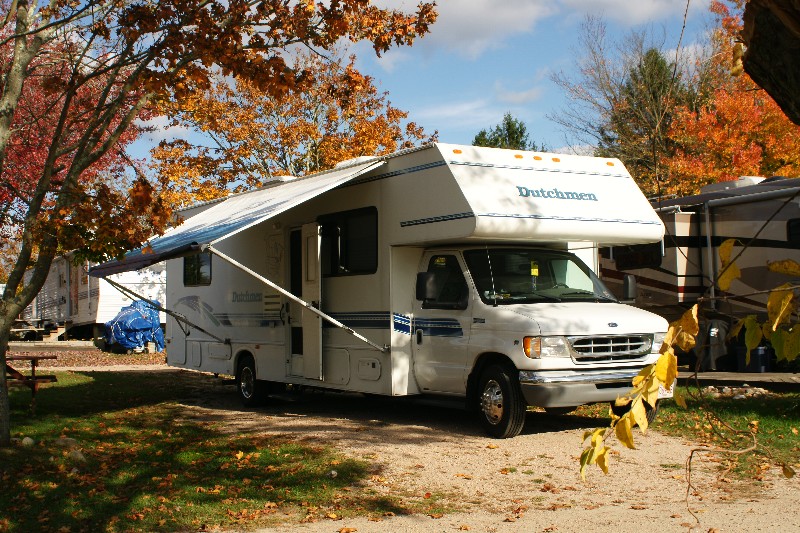 The 'new' mobile command post is a 1999 Ford / Dutchman 31 foot RV.
We only have 6 state stickers on the new map, but hope to fill it in someday.
Bought this unit in 2007.
Our 'old' Mobile Command Post was a 1994 29 foot Coachman.
We put over 70,000 miles on her in 12 years...
It took us to 48 states and 6 Provinces.... what a great move this was !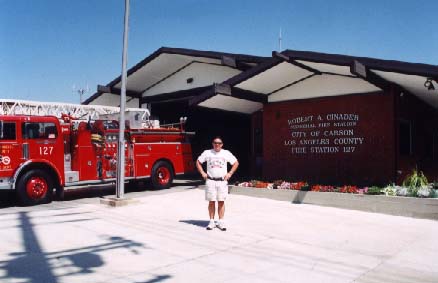 During one of our trips in the "command post" we made it all the way to California.
Here I am in front of STATION 51 (Actually LA County Sta.127).
This was a very meaningful experience as that show "Emergency!" has a great
influence on my life and career.
The Grand Canyon visit in 1998. You gotta go see this thing someday!
Copyright Britton W Crosby
CapeCodFD.com 2000-2007
All Rights Reserved