◄

►

= PAGE 2 =

CAPECODFD.COM =

HOME

=

HEADLINES

TOP STORIES AND MORE

Updated: May 2, 2016

CAPE COD Area Live Fire Radio
CAPE COD Fire & Police Radio
NANTUCKET Fire Radio
Broadcastify Massachusetts
Broadcastify Live Scanner Feeds


Radio Reference.com Freqs

CapeCod.com/Cape Wide News
Cape Cod Today News
Hyannis News.com
Cape Cod Online .com
Scan New England


CIEMSS.org

Mass Fire Trucks .com
Northeast Fire News
Firehouse.com
Fire Engineering.com
Firefighter Close Calls
Daily Dispatch
CapeCodFD on Facebook
CapeCodFD on YouTube
BrittCrosbyPhotos.com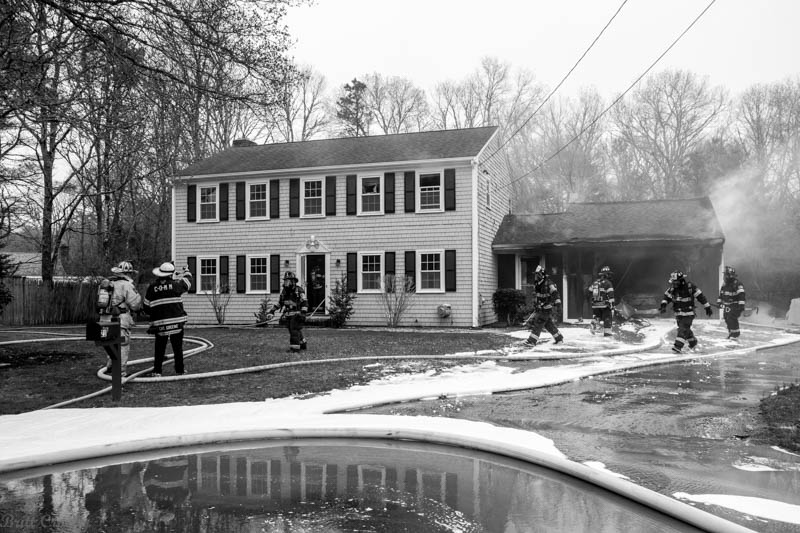 CENTERVILLE WORKING FIRE
The COMM FD responded to a structure fire on Rachel Carson Lane
in Centerville just after noon time on Monday May 2, 2016. A garage
attached to a 2 story home was fully involved on arrival.

<![if !vml]>
<![endif]>
<Back| |TOP| Next>

WHAT'S GOING ON


FOR MORE

First Due Continued in Full Assignment
Previous Stories

On This Page

Cape Wide News

CONTENTS

First Due
Headline Stories
On This Page
Cape Wide News
Local News Sites
Email Us
On Facebook
Full Assignment Stories
In The News
Events & Notices
Apparatus News
Stations News
Departments News
Communications
Listening Live
Photos Feature
Mutual Aid News
Run Stats
Hot Shot
Previous Hot Shots
From ARFF Collection
From Brush Breaker Collection
From Fire Boat Colletion
From Stations Collection
On The Web
Videos & More
From History Collection
Previous Stories
News Links
We Remember
About Sept 11, 2001
Support Troops
Feature Photo


<![if !vml]><![endif]>
Check it Daily


By Tim Caldwell

CapeWideNews
now at
CapeCod.com

FOR THE BEST
CAPE & ISLANDS
LOCAL EMERGENCY NEWS

FIRES - RESCUES - POLICE NEWS
LOCAL FEATURES

UP TO THE MINUTE

THE ONE PLACE TO GO
WHEN YOU WANT
TO KNOW!




Local News Sites


E-Mail Us

<![if !vml]><![endif]>

Pull The Hook!
To Send an EMAIL

CAPECODFD.COM
Send us an E-Mail!
Just pull the Fire Box.
We are interested in your thoughts, ideas, and comments
about CapeCodFD.com.

SEND US PHOTOS
OR NEWS VIA E-MAIL

CapeCodFD.com
<Back| |TOP| Next>

On Facebook
Join in the Fun!
A Facebook page was created March 14, 2013
for friends of Cape Cod Fire Departments to
communicate, share photos and information,
explore history, and generally associate with each other.
Go to
Cape Cod Fire Departments
WHAT'S GOING ON

FEATURED HEADLINE STORIES
<Back| |TOP| Next>


Centerville House Fire
CENTERVILLE HOUSE FIRE
The COMM FD responded to a house fire on Rachel Carson Lane on
Monday May 2, 2016. The attached garage was fully involved on arrival
with a car inside and flames threatening the 2 story home. An aggressive
attack brought the fire under control and limitted damage to the home.
A working fire assignment brought help to the scene from Hyannis
and Barnstable to assist COMM crews.

Firefighter Rehab Training
CIEMSS PARAMEDIC CONTINUED COMPETENCY
Members of the Cape & Islands EMS April-May 2016 Paramedic "refresher"
class now known as the Continued Competency Program were the first to go
throughj training in the new Firefighter Rehab Protocol at the Barnstable
County Fire Academy. The Massachusetts Department of Fire Services
new Rehab 6 stationed in Middleboro was brought to the Cape to provide
the class with familiarization with the truck. Much of day was spent
understanding the value and necessity of a progressive approach to
firefighter safety and wellbeing, not only at major incidents
but also throughout long healthy careers.


Mashpee House Fire
MASHPEE WORKING FIRE
Crews from Mashpee and Cotuit were assisted by COMM and Sandwich
in battling a fire which appears to have started on the rear of a home on
Park Place Way in Mashpee at about 18:45 hours on Thursday April 21, 2016.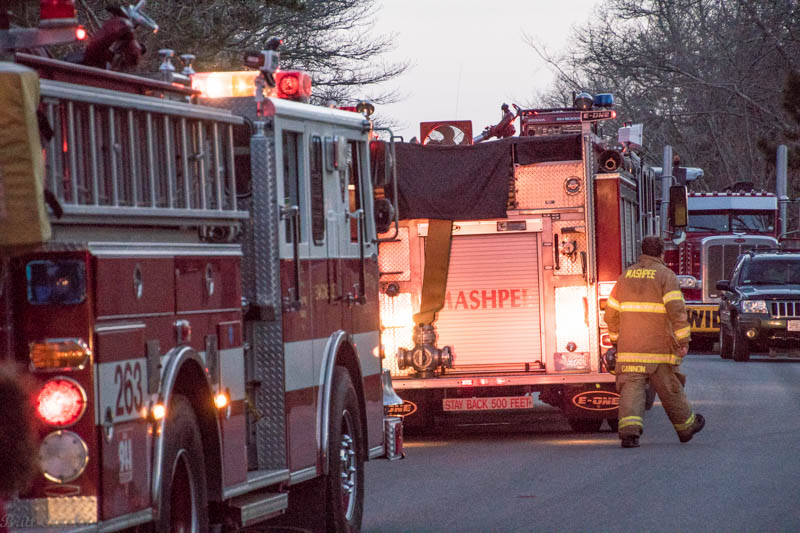 Hyannis Fire Station Approved!
HYANNIS VOTERS APPROVE NEW FIRE STATION
After several years of planning, several failed votes, and a lot of work to
come up with a new Headquarters Fire Station plan that will serve the
community for many years to come, voters approved construction of a
new station by over 73% at the special district meeting held on
April 9, 2016.
The $18.5 Million station is expected to be about
33,000 square feet in size and will be built on parcels of land previously
purchased adjacent to the present station.
The new station replaces the station built in 1965 on High School Rd Ext.
which has been outgrown for many years.
Congratulations to Hyannis on approving this new facility!
April 2016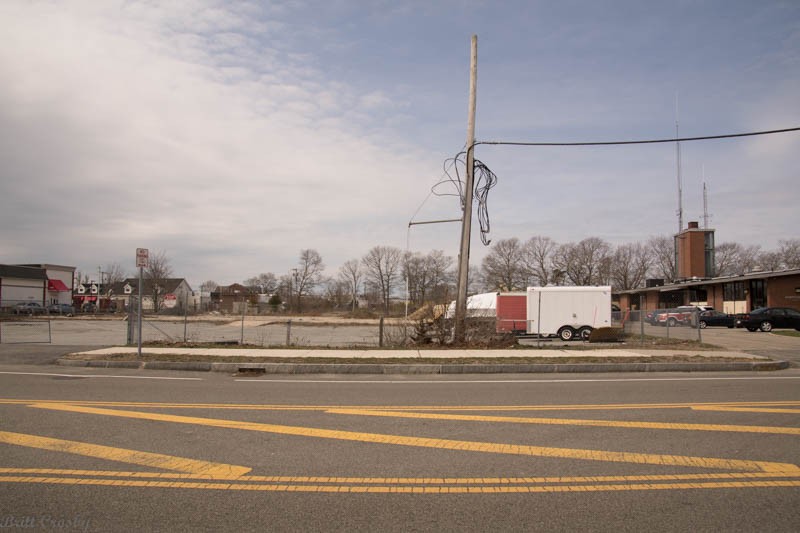 The new fire station will be built on the land just south of the present station.
The lot was once a roller skating rink and parking lot.
It served a number of other purposes before being bought
by the Hyannis Fire District with the anticipation of building
a new fire station.

Barnstable Opens Station 2
BARNSTABLE "STATION 2"
Barnstable has acquired a surplus military tent to use as a new "Station 2"
The station is located on the grounds of the former Barnstable County Farm
off of Route 6A. It provides needed space for some of the less often yet
necessary apparatus and equipment that no longer fit effectively in the
Barnstable Fire Station. The brush truck, generator & lighting plant,
ATV off season, and the new Safe Boat off season will be housed.
April 2016

FOR MORE



RUN TO THE TOP

Provincetown
RUN TO THE TOP
8th Annual event scheduled for
Saturday May 7, 2016
1300-1900
Benefits the Cape Cod Firefighters/EMS Cancer Relief Fund
Start planning!
FOR MORE

Yarmouth Squad
YARMOUTH SQUAD 50
2016 International / Pierce
Special Operations Truck
April 2016
Yarmouth Forestry
YARMOUTH FORESTRY 40
2016 Chevy Silverado 3500 4x4
100/200 Forestry Truck
Station 2
April 2016
Yarmouth Boat
YARMOUTH MARINE 565
2015 Seawolf 12' Rigid Hull Inflatable Boat
Station 2
April 2016

Hyannis Car
HYANNIS CAR 806
2016 Dodge Durango 4x4 SUV
Fire Prevention
April 2016

FOR MORE
APPARATUS NEWS
Apparatus photos and news

MORE APPARATUS NEWS
Recent Deliveries, Plans, Rumors, Retired Apparatus
Carver Fire Station
CARVER FIRE HEADQUARTERS
The new Carver Fire Station 1 is progressing with an expected
completion for the Fall of 2016. The station is located on Route 58
Main Street just north of the present station.
Photos April 2016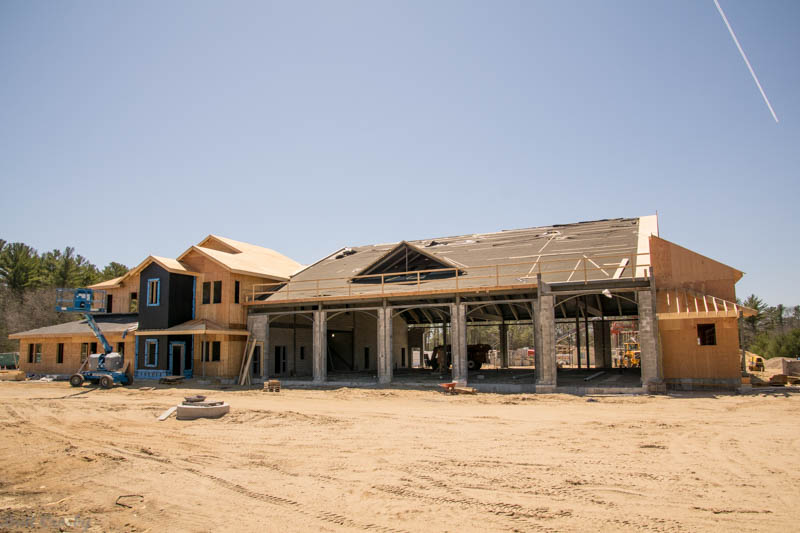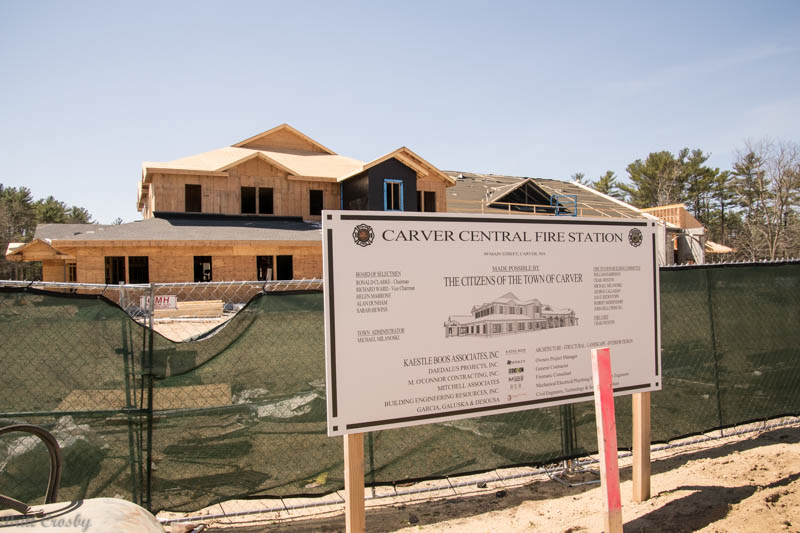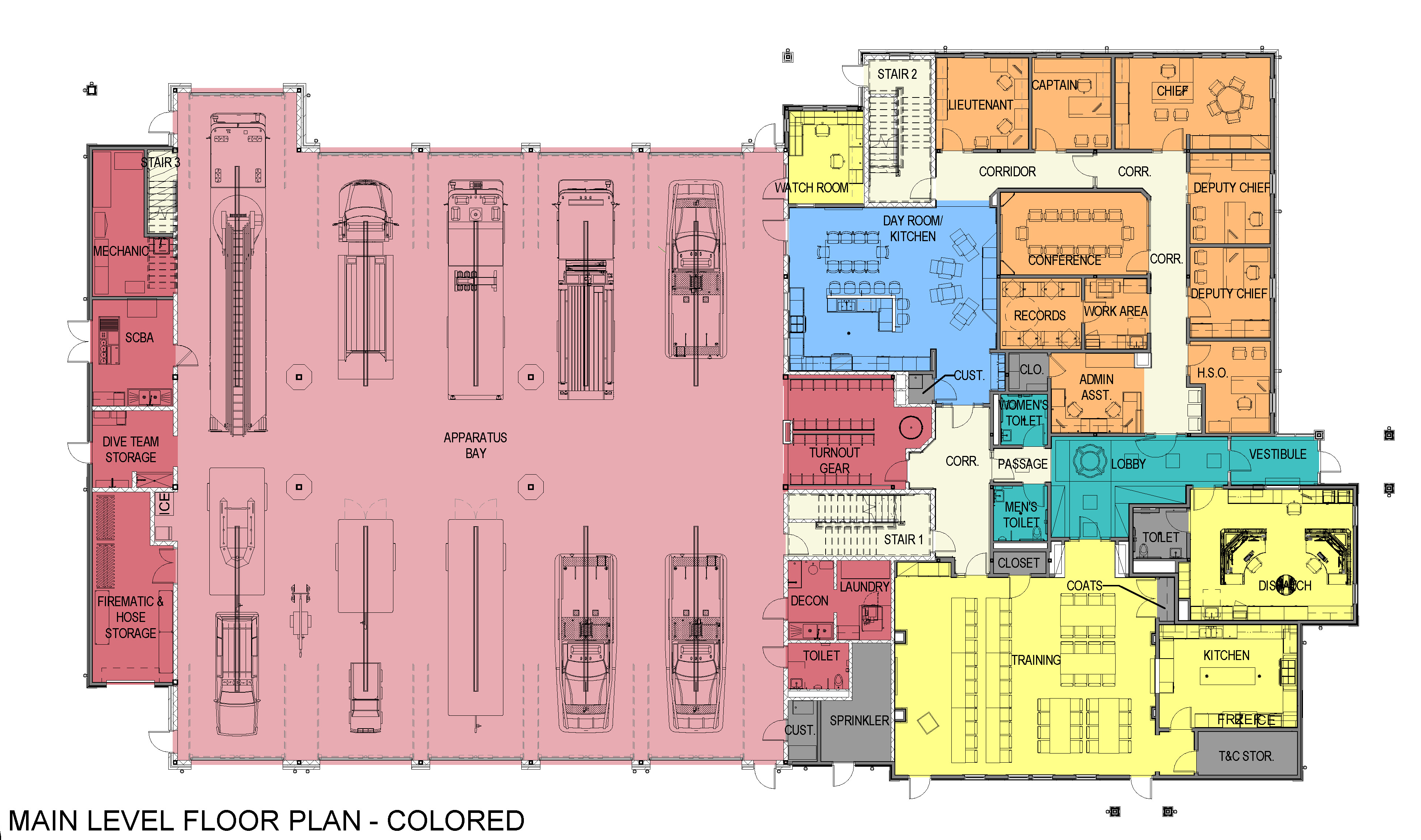 Hyannis Approves Fire Station!
THANK YOU HYANNIS!
The Hyannis Fire Department has tried to get a new fire station
for several years. Several previous votes failed to reach the
required 2/3 majority approval.
On April 9, 2016 Hyannis voters turned out to approve a new
fire station by 73%. The new station, estimated at $18.5 Million
and approximately 33,000 sq ft will be built on district owned
land next the present station on High School Rd Ext.
It will replace the current station built in 1965 which has
been outgrown and has a list of problems that needed to be fixed.

Oak Bluffs Moves In to
New Headquarters
Oak Bluffs Fire Station
The new Oak Bluffs Fire Station has been completed and the department
moved into the new $8.3 Million, 20,000+ square foot, 12 bay station
on December 6, 2015. The station is located on the site of the previous
station at Wing Road and County Road. Construction took just 1 year
while the department worked out of the DPW garage and other temporary
quarters. The station has been dedicated the Nelson W. Amaral Fire/EMS
Station in memory of the retired chief who served the department for
54 years, 34 as chief. The station is equipped with essential office,
living, classroom, and other space that the previous station lacked.

OAK BLUFFS FIRE HEADQUARTERS
Voters in Oak Bluffs on Martha's Vineyard approved the construction
of a new Fire Headquarters in 2014.
The present facility (shown above) will be torn down in the Fall of 2014
and apparatus will be relocated for about 1-1/2 years while a new fire
headquarters is built on the same site.
NOVEMBER 19, 2014 MV TIMES STORY
Brewster Fire Station
APPROVED!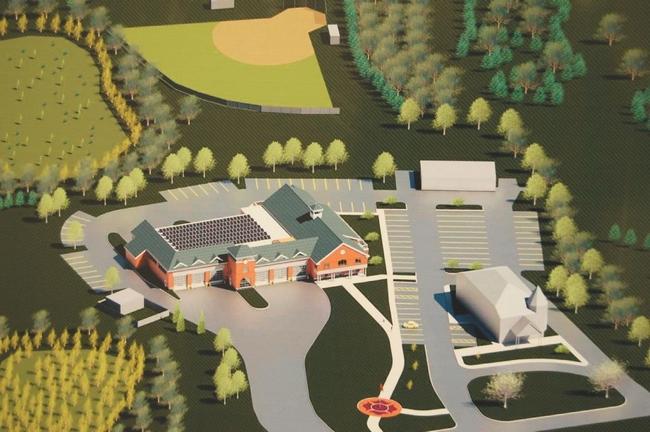 Brewster voters gave the go ahead to build a new $13.4 million
fire headquarters at the November 16, 2015 special town meeting. .
The new station will be approximately 22,000 square feet, with
5 drive through bays and facilities necessary for future operations.
It will be built behind the present station. Construction is expected
to begin in 2017.
Chatham Headquarters Const.
CHATHAM HEADQUARTERS
Getting closer!
April 14, 2016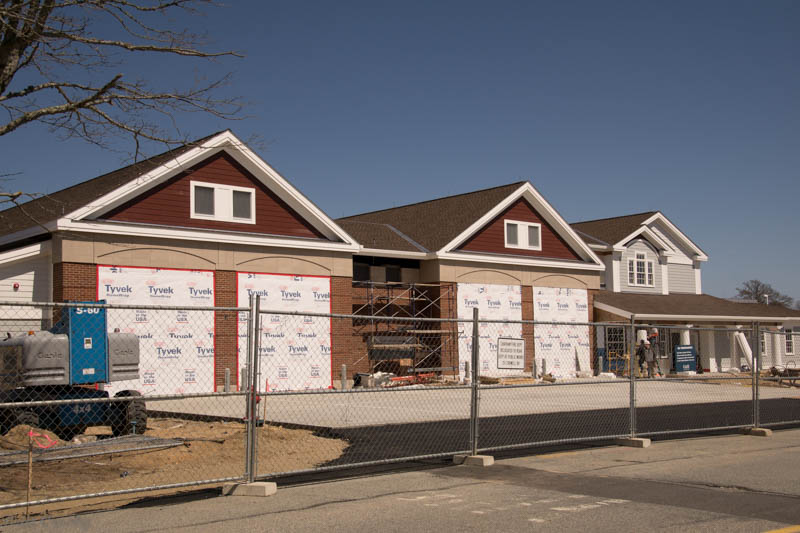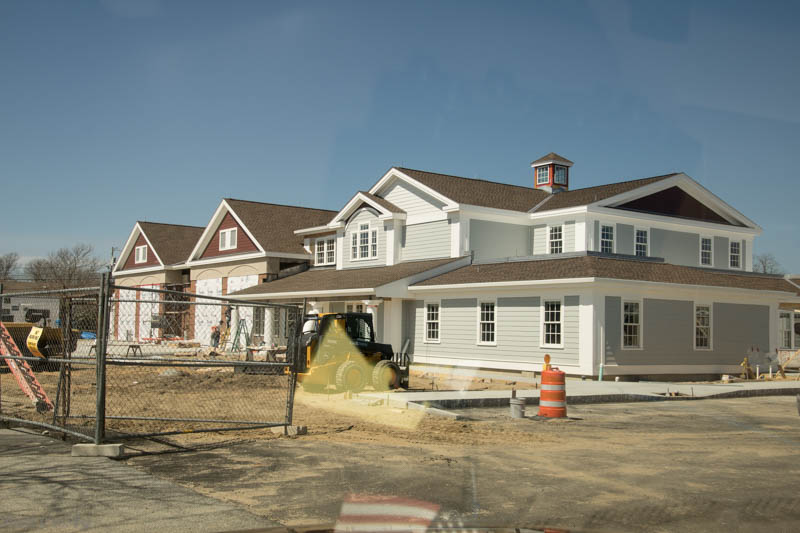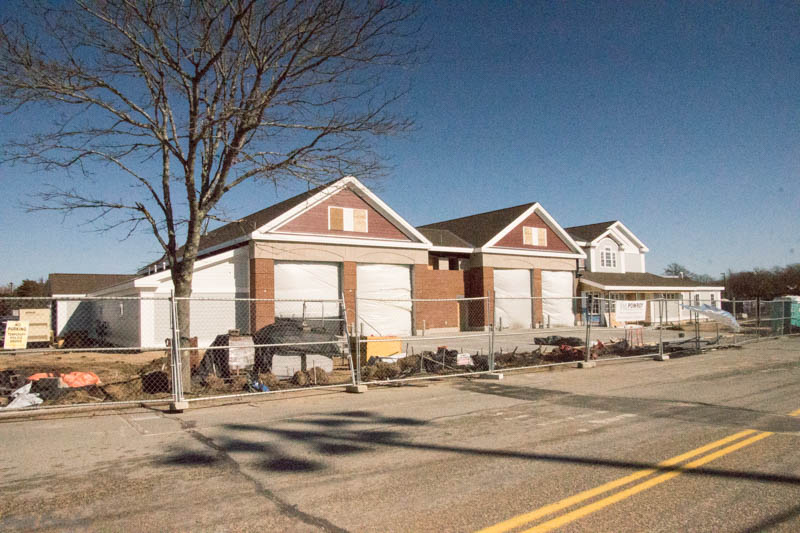 Chatham Headquarters Progress
February 17, 2016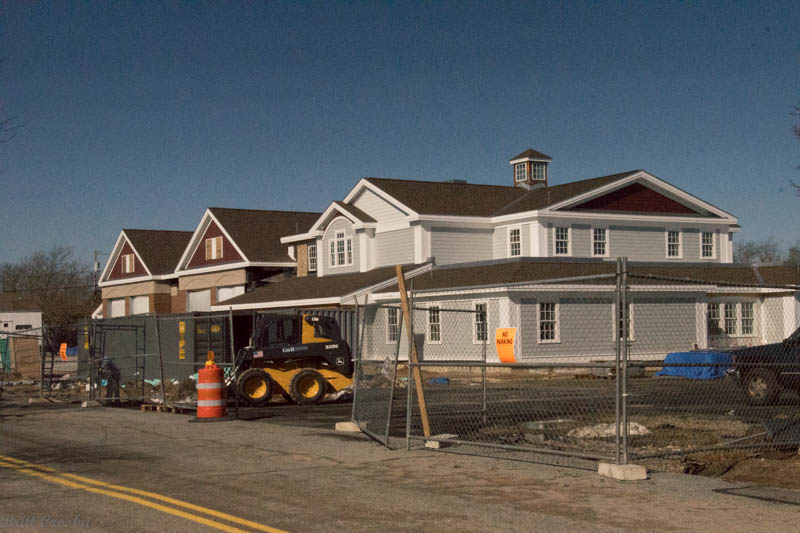 October 26, 2015
Chatham Fire Headquarters is taking shape.
Sept 2015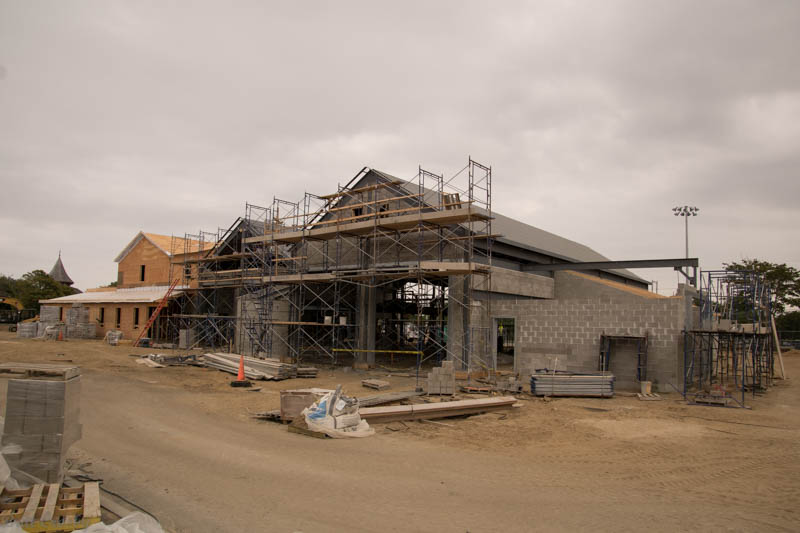 The Chatham fire station has been torn down and the lot is being
prepared for a new station.
Oct 2014
THE CHATHAM FIRE DEPARTMENT
Moved out of their Depot Street home of the last 62 years
into temporary quarters in the DPW garage at 221 Crowell Road.
The old station was torn down to make room
for the new headquarters on the same site.
Sept 10, 2014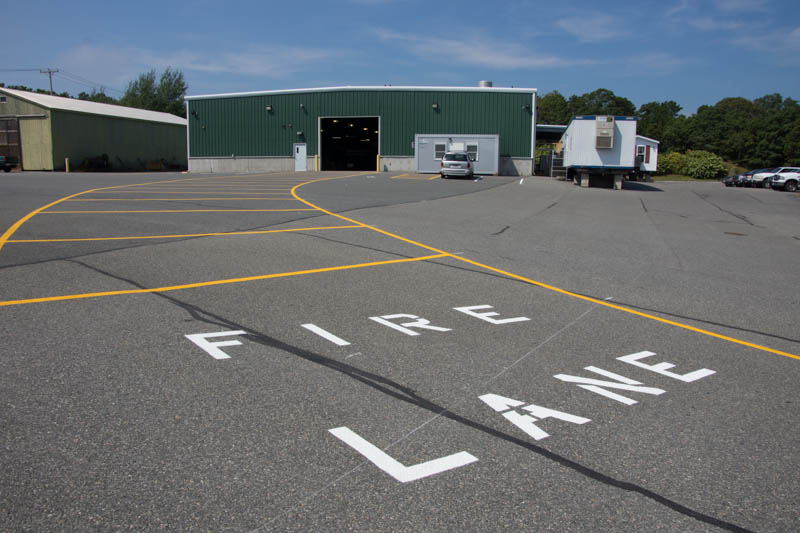 Nantucket Fire Station
Nantucket Fire Department
Nantucket voters approved approximately $15 Million
in April 2015 to construct a new fire station at the
Fairgrounds Road location of the Nantucket Police station.
The town had sought to fund a full public safety complex
including fire, police, and communications in 2008,
but funding was only approved for the police and radio
communications at that time.
The present Nantucket Fire Station was built in 1980
at Pleasant St & Sparks Ave. It replaced the old fire
station in the congested center of town.
Nantucket has grown significantly since the station
was built in 1980. Increased demands for service
and a station that has been full for years, and the
inability to expand on site have led to the need
to move off site and start new.
In addition to the central station, Nantucket also has two
small unstaffed stations in Siasconset and Madaket.
The department has 5 personnel on a shift with a
minimum of 3 personnel on duty.
It operates 5 pumpers, 1 aerial, 2 tankers,
1 heavy rescue, 3 ambulances, and a number
of support units.
May 2015

Carver Fire Headquarters
GO TO CARVERFIRE.ORG TO SEE PROGRESS


CARVER FIRE DEPARTMENT

The front (street side) elevation of the proposed new Carver Central Fire Station.
The apparatus bays will be double deep drive through coming out the left and right
sides of the rear of the building.

The $8.5 Million building will be built on the current training facility property
up the street from the old station and will also include a state of the art training
facility. The old station would eventually be torn down allowing for the future
construction of a new Police facility.
The project was approved by voters in 2013.

CARVER FIRE HEADQUARTERS
Voters in Carver approved the construction of a new Central
Fire Headquarters and training facility at 99 Main Street
just up the street from the current station. The old station built
in the 1950s and added on to has been outgrown. The new
station will be built on a property owned by the department
as used as their training facility.
Nov 2013
CARVER FIRE STATION
Foundation is taking place at new fire station.
Nov 15, 2015


FOR MORE
FIRE STATIONS PAGE




DEPARTMENTS NEWS

ABOUT DEPARTMENTS AND PERSONNEL
<Back| |TOP| Next>


CAPE & ISLAND EMS
Many of us who worked in EMS on Cape Cod over the past 40 years or so came to appreciate the dedicated work of Cape Cod Hospital Emergency Room Nurse Faye Everson. She was very involved in training EMTs and Paramedics and holding all those who came to CCH to a higher standard of care. She was strongly committed to patient care and to all those who provide it. Faye passed away on April 23, 2016. Rest in Peace Nurse Everson!
May 2, 2016

DCR FIRE
Former Dennis FD part time dispatcher, DCR Barnstable Fire Tower operator, Cape Cod Times reporter and news (fire) Photographer Harold "Buzzy" Cobb passed away at age 73 on April 20, 2016. Many of the significant fires of the 70's - 2000's were photographed by Buzzy. RIP.
April 21, 2016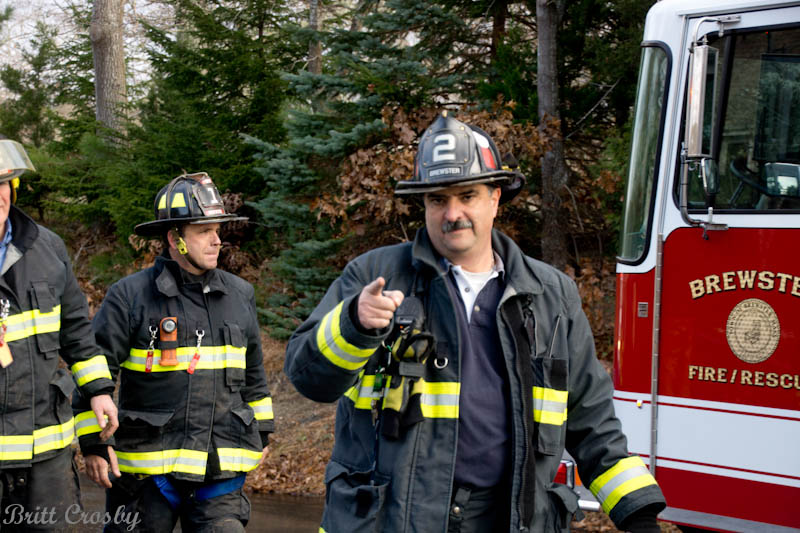 BREWSTER FIRE DEPARTMENT
Long time Brewster Firefighter/Paramedic Glen Cefalo retired on April 11, 2016 after 33.5 years in the fire service which included working for both Yarmouth and Brewster Fire Department's. Glen was also very involved in the EMS System on Cape Cod. Congrats on your retirement Glen!
April 12, 2016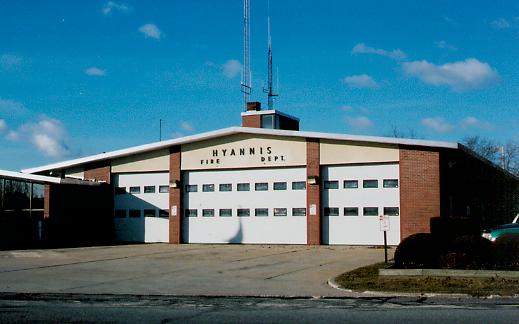 HYANNIS FIRE DEPARTMENT
Hyannis Fire District voters approved construction of a new fire station to replace the current headquarters at a special district meeting held on Saturday April 9, 2016. A 2/3 majority was required to approve spending approximately $18.5 Million for a new 33,000 square foot facility. The vote by 1,673 voters was 1,228 in favor and 445 against, passing with about 74% of the voters support.

The present fire station built in 1965 and added onto in the 1980s was originally built for a primarily call fire department with only 3 or 4 fulltime firefighters. The department today has 12 personnel per shift with additional day staff of over 50 employees. The apparatus floor, once very spacious and open has been full for years with larger apparatus, turnout gear, and equipment.
The new station will be built on a lot next to the present station over the next couple years and then the old station will come down.
April 12, 2016


JOINT BASE CAPE COD
Due to a couple long term injuries, the following acting promotions have been made:
Out Injured: Capt Mike Ayotte Group B
Out Injured: Capt Ronald Densmore Group D
Out Injured: Lt Kevin St John Group C
Acting Capt: Lt Dennis Ragazzini Group B
Acting Capt: Lt Eric Weston Group D
Acting Lt: FF Frank Nye Group B
Acting Lt: FF Chad King Group C
Acting Lt: FF Jones Group D
April 12, 2016

2012 12TH ANNUAL FIREFIGHTER MDA CHILI CHALLENGE
The 12th Annual Cape Cod Firefighters Chili Challenge was held on Mar 6, 2016 in Hyannis. Results of the contest were as follows:
People's Choice:
1st Place Wareham FD
2nd Place: Mashpee FD
3rd Place: Hyannis FD
Chef's Cup:
1st Place: Yarmouth FD
2nd Place: Mashpee FD
3rd Place: Plymouth FD
Hottest Chili: Orleans FD (Once again!)
Congrats to all the teams that participated.




FALMOUTH FIRE DEPARTMENT
With the recent retirement of Fire Chief Mark Sullivan, the following officers have been assigned to acting positions.
Acting Fire Chief: Deputy Michael Small
Acting Deputy Chief: Capt Scott Thrasher
Acting Captain: Lieutenant Bruce Girouard
Acting Lieutenant: FF Terry Rogers
Feb 12, 2016


FOR MORE
DEPARTMENTS NEWS

SCANNERS AND RE-BANDING ISSUES

Many of you who monitor Cape Cod Fire and Police Departments on various "trunk tracker" style scanners may have noticed problems recently with the implementation of the re-banding of the Massachusetts State Police (MSP) Trunked Radio system.
Re-banding is a national reallocation of radio frequencies that has been underway for several years across the country. The local switchover took place in March 2013.
The changes were expected to make many older scanners obsolete, HOWEVER!
It is possible that many, if not all of the newer and older scanners WILL WORK if reprogrammed with the updated frequencies. Older scanners including the BC780, BC785, BC895, Radio Shack units, and others will work if re-programmed!
I recommend you break out the Owners Manual if you haven't already, or download an online version, brush up on the basics of programming your scanners and give it a try. YOU WILL BE HAPPY!
Here is a list of the frequencies used by the system. If you enter them correctly (make sure you enter them as M (Motorola) TRUNK channels, they should work.
Go to RadioReference.com for additional information on frequencies and programming scanners with what you want to listen to.
For those who are not already aware, you can also listen to the action online as well. The LIVE SCANNER FEEDS that were previously on RadioReference.com have been moved over to a system called BROADCASTIFY.com. You can listen to many different feeds, but should check out the local Cape Cod Fire Departments on the feed provided which covers all the Cape Fire Departments, including OPS channels, and as a bonus also gets much of the Southeaster, Mass area off Cape.
This same feed is also available on a Phone App. So if you wish to listen to the Scanner here on the Cape you can certainly do so in a number of ways thanks to
Tim CAPE COD Area Fire Radio and Scott CAPE COD Fire & Police Radio who provide these services.
The link for Cape Cod Area Fire Radio at the top of my Home Pages also brings your to this feature.
Good luck and good scanning!
FOR MORE

PHOTO FEATURES

THE LATEST FROM PHOTO FEATURES
<Back| |TOP| Next>

Savannah, GA
Fireboat 1
FOR MORE

FALMOUTH FIRE DEPARTMENT RELEASED NEW RUN CARDS & NOW HAS NEW DISTRICTS (RUN CARD)
DECEMBER 2013


FOR MORE

Barnstable County Control
Enter a department and zone
for actual official run cards
RUN STATISTICS

DEPARTMENT ANNUAL RUNS STATS
<Back| |TOP| Next>

Cape Cod Fire Departments
2015 Run Stats
NEW
02-10-16

2000 2001 2002 2003 2004 2005 2006 2007 2008 2009
2010 2011 2012 2013 2014 2015
(10 year comparison 2000 vs 2010)
Unofficial 2015 Stats
Updated 02-10-2016
Estimated 63,779 Total Calls in 2015
Estimated 59,696 Total Calls in 2014

| | | |
| --- | --- | --- |
| DEPT RANKING | 2015 RUNS | 2014 RUNS |
| #1 Yarmouth FD | 7,096 runs | 6,347 runs |
| #2 Hyannis FD | 7,002 runs | 6,619 runs |
| #3 Falmouth FD | 6,966 runs | 6,674 runs |
| #4 Dennis FD | 4,979 runs | 4,686 runs |
| #5 Bourne FD | 4,931 runs | 4,686 runs |
| #6 COMM FD | 4,429 runs | 3,885 runs |
| #7 Harwich FD | 4,295 runs | 4,014 runs |
| #8 Sandwich FD | 3,889 runs | 3,522 runs |
| #9 Mashpee FD | 3,615 runs | 3,232 runs |
| #10 Brewster FD | 2,882 runs | 2,781 runs |
| #11 Chatham FD | 2,727 runs | 2,792 runs |
| #12 Orleans FD | 2,482 runs | 2,529 runs |
| #13 Eastham FD | 1,723 runs | 1,690 runs |
| #14 Barnstable FD | 1,242 runs | 1,066 runs |
| #15 P-Town FD | 1,203 runs | 1,165 runs |
| #16 Wellfleet FD | 1,171 runs | 1,073 runs |
| #17 Cotuit FD | 830 runs | 801 runs |
| #18 Otis/MMR FD | 820 runs | 799 runs |
| #19 W Barnstable | 758 runs | 630 runs |
| #20 Truro FD | 730 runs | 680 runs |
| #21 BMA | 9 runs | xx runs |
| | | |
| | | |
| | | |
| | 63,779 | 59,698 |
The above run stats are unofficial preliminary estimates presented to show the trends of emergency response on Cape Cod..
HOT SHOT

FEATURED FROM THE INCIDENT PHOTO COLLECTION
<Back| |TOP| Next>

FALMOUTH 2nd ALARM
Spring Bars Road
December 2014
PREVIOUS YEARS
[ 2007 ] [2008] [2009] [2010] [2011] [2012] [2013] [2014] [2015] [2016]
CRASH TRUCKS

FEATURED FROM THE ARFF COLLECTION
<Back| |TOP| Next>



DAYTONA, FL INTERNATIONAL
Two of the crash trucks at Daytona.
April 2016
FOR MORE
BRUSH BREAKERS

FEATURED FROM THE BRUSH FIRE COLLECTION
<Back| |TOP| Next>

FALMOUTH BREAKER 16
1980 Ford F800 / Farrar
250 gpm - 750 gallons
PUT BACK IN SERVICE!
April 2016
FOR MORE
FIRE BOATS

FEATURED FROM THE FIRE BOATS COLLECTION
<Back| |TOP| Next>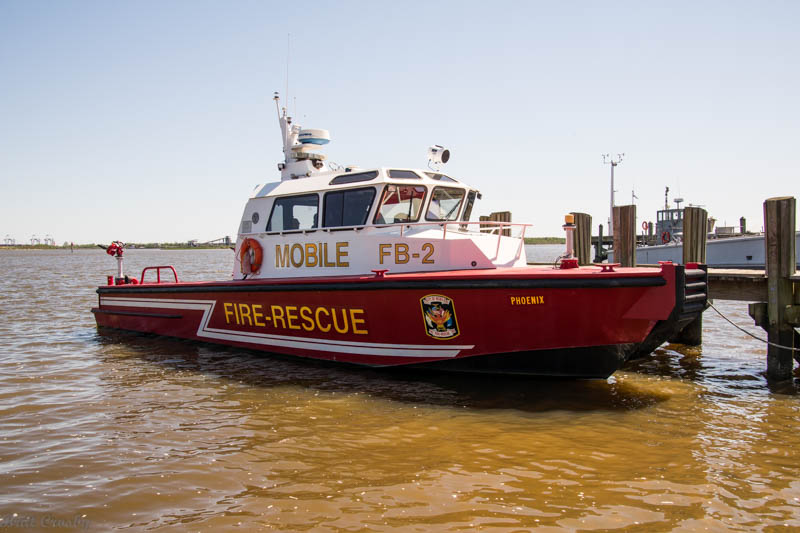 MOBILE, ALABAMA
"Phoenix"
Fire Boat 2
Built 2006
The 2006 Silver Ships Fireboat 2 of the Mobile, Alabama Fire Dept.
is 38' LOA and pumps 4000 GPM.
April 2016
FOR MORE
FIRE STATIONS

FEATURED FROM THE FIRE STATION COLLECTION
<Back| |TOP| Next>

WEST BARNSTABLE
The old West Barnstable Fire Station
Route 6A
Still owned by the department and houses the 1956 Antique E-292.
April 2016
FOR MORE
ON THE WEB

DEPARTMENTS & OTHER WEB SITES ON INTEREST
<Back| |TOP| Next>

IN THE MOVIES

CHECK OUT THE VIDEOS & MORE
<Back| |TOP| Next>

CHECK OUT THE VIDEO AND YOU TUBE PAGE FOR SOME VERY COOL VIDEOS!
VIDEOS INCLUDE SOME HISTORICAL FOOTAGE FROM THE 1940'S, 1950'S, AND 1960'S.
Cape Cod Brush Fire 1946... 15,000 Acres! Part 1
Cape Cod Brush Fire 1946... 15,000 Acres! Part 2

ADDITIONAL VIDEOS LISTED ON
OUR VIDEO PAGE



NEWER VIDEOS CAN BE FOUND
at CapeCodFD Videos on YouTube

FROM HISTORY

FEATURED FROM THE HISTORICAL COLLECTION
<Back| |TOP| Next>

SCUSSET BEACH, SANDWICH
A spectacular brush / marsh fire burned approximately 500 acres
in the Scusset Beach area of Sandwich (north of the canal) in
May 1982. Several cottages were lost.

<![if !vml]>
<![endif]>

We Remember
We Remember
Never Forget
NEVER FORGET
We Remember

The Worcester Six
December 3, 1999


Firefighters Memorial
View Video

F.D.N.Y. 343

9-11-01


Boston


August 29, 2007
FF Paul J. Cahill - E30
FF Warren J. Payne - L25

Boston


January 9, 2009
LT. KEVIN KELLY
Ladder 26


Hyannis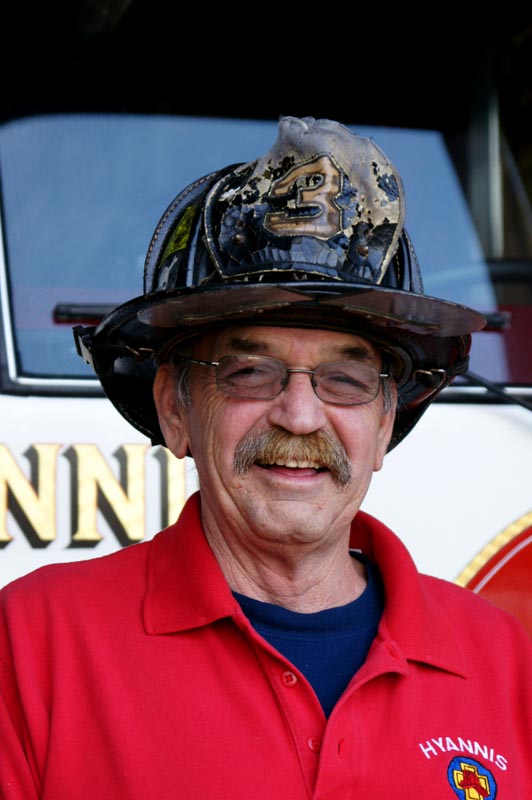 FF Dana "Danny" Clough
Oct 19, 2011

Worcester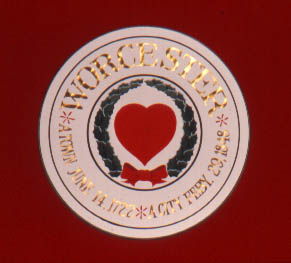 FF JON D. DAVIES
Rescue 1
December 8, 2011

BSO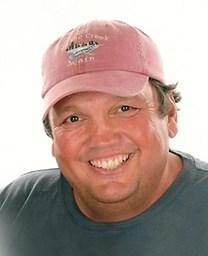 BSO Dispatcher
Jimmy Verrochi
Jan 23, 2013

Yarnell Hill, AZ


19 Firefighters
Granite Mountain Hot Shots
June 30, 2013


Onset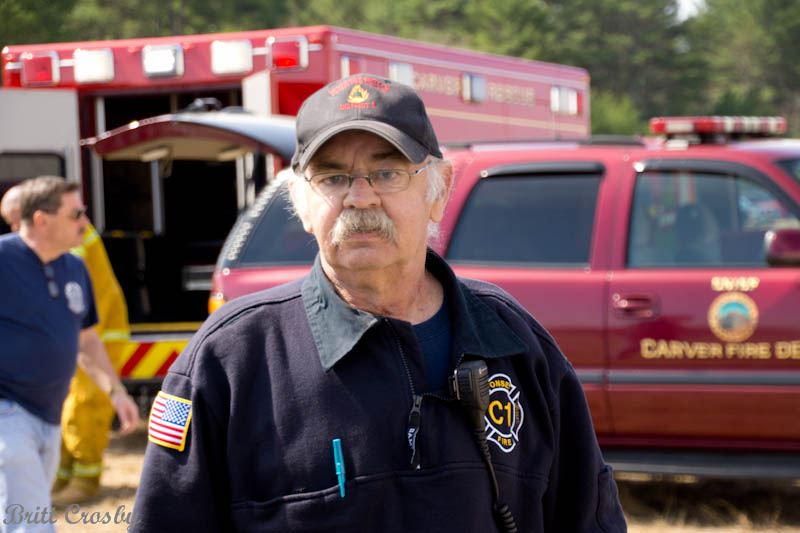 Onset Fire Chief Howard B. "Howie" Andersen
Retired in September 2013 and passed away Oct 4, 2013.

Boston
298 Beacon St, Boston
March 26, 2014
Lt Edward Walsh E33
FF Michael Kennedy L15





COMM FD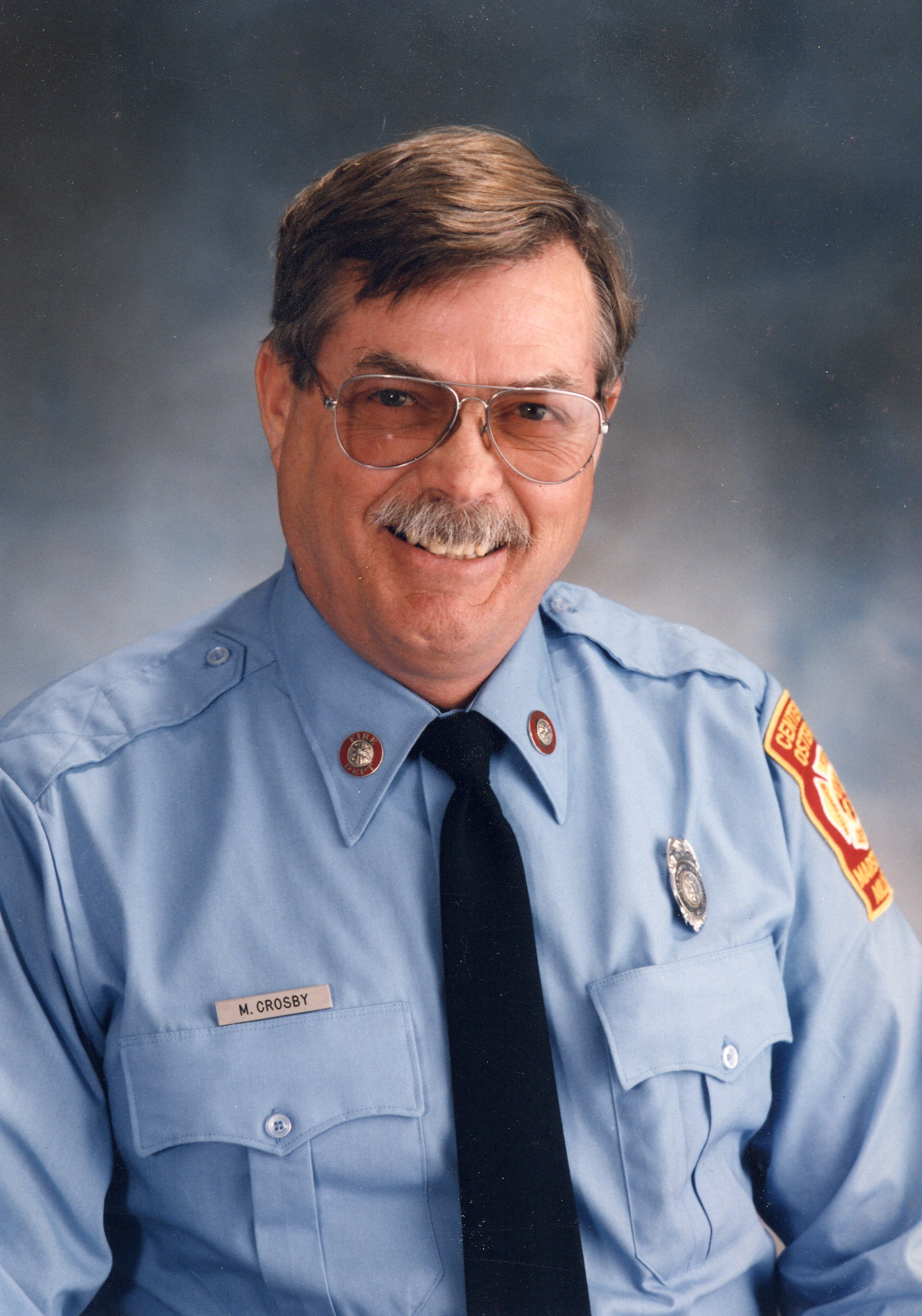 Horace Manley "Gus" Crosby III
"Uncle Gus"
Passed away September 19, 2014
The first permanent firefighter in Osterville.
Founding member IAFF Local 2346.
33 Year career COMM FD.
My mentor, Best Man, Neighbor.
Semper Fi Marine
HYANNIS FD
Retired Hyannis Firefighter - Dispatcher
Robert McGorty
Passed away Oct 9, 2014 age 72
Charter member Hyannis IAFF Local 2172
32 Year member retired 2002
"KCD 454 Clear"
HYANNIS FIRE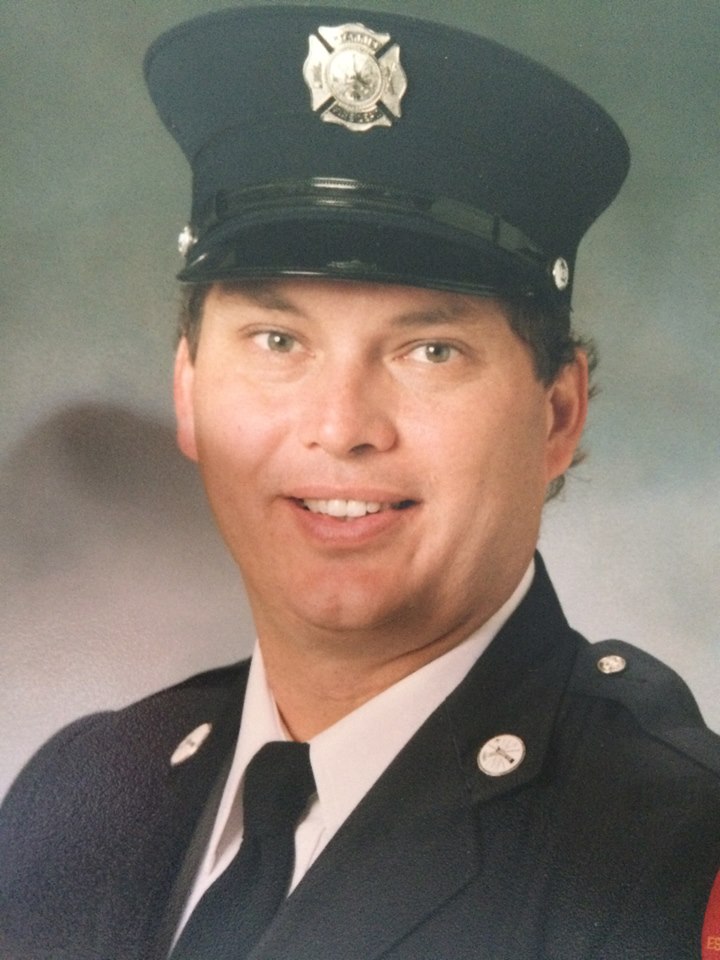 BRETT D. GRANDAW
Former Firefighter / Paramedic
Hyannis FD, Age 55, November 18, 2015.
23 years with Hyannis FD
and 17 years with FEMA Team.

BARNSTABLE FIRE


William E. "Billy" Fleming
Retired Barnstable Fire Fighter
Past President IAFF 3276
1989-2009
Age 56, Passed away Dec 31, 2015



SEPTEMBER 11. 2001

DEDICATED TO ALL THOSE WHO MADE THE ULTIMATE SACRIFICE
<Back| |TOP| Next>

REMEMBER
SEPTEMBER 11, 2001

The World Trade Center towers from Liberty Island, summer 2001.

TAKE A CLOSER LOOK AT WHAT HAPPENED THAT DAY.
What have we as a fire service learned about the collapses of the
two 100 story twin towers and the 47 story WTC Building 7 that day?
CHECK OUT THESE LINKS 10 YEARS LATER
LISTEN TO THE FDNY AUDIO TAPES OF THAT DAY
REVIEW THIS VIDEO OF THE EVENTS THAT DAY
September 11th Revisited - Full Movie


FOR MORE
FIREFIGHTERS FOR 911 TRUTH .ORG
ARCHITECTS & ENGINEERS FOR 911 TRUTH .ORG
GOD BLESS THE USA
SUPPORT THE TROOPS

CAPE COD CARES FOR THE TROOPS
<Back| |TOP| Next>






PLEASE SUPPORT THIS SPECIAL CAUSE
Cape Cod Cares for Our Troops
www.CapeCod4TheTroops.com
REMEMBER ALL THE MEN AND WOMEN
PROTECTING OUR FREEDOM
CONGRATULATIONS!
HE MADE IT!
Crazy Guy on a Bike
Check out Retired Falmouth FD
Lieutenant Joel Carlisle's
2012 Coast to Coast Bike Ride!
Joel set out from Cape Cod on April 25, 2012
and rode his bike over 4,414 miles
reaching the west coast and the Pacific Ocean at Oregon on July 10, 2012!
His daily logs and photos of his progress
are fun to read.
Welcome Home Joel!

PREVIOUS YEARS PHOTOS
[2007] [2008] [2009] [2010] [2011] [2012] [2013 2014] 2015 2016

GRAB A PLUG!
WESTERLY, RHODE ISLAND
Came across this awesome collection / display of fire hydrants
at a Westerly, RI fire station.
April 2016
BE SAFE

SO EVERY ONE GOES HOME


God Bless The USA
Copyright Britton W Crosby
CapeCodFD.com
All Rights Reserved